Sara Du, co-founder and CEO of Alloy, on building the Switzerland of ecommerce software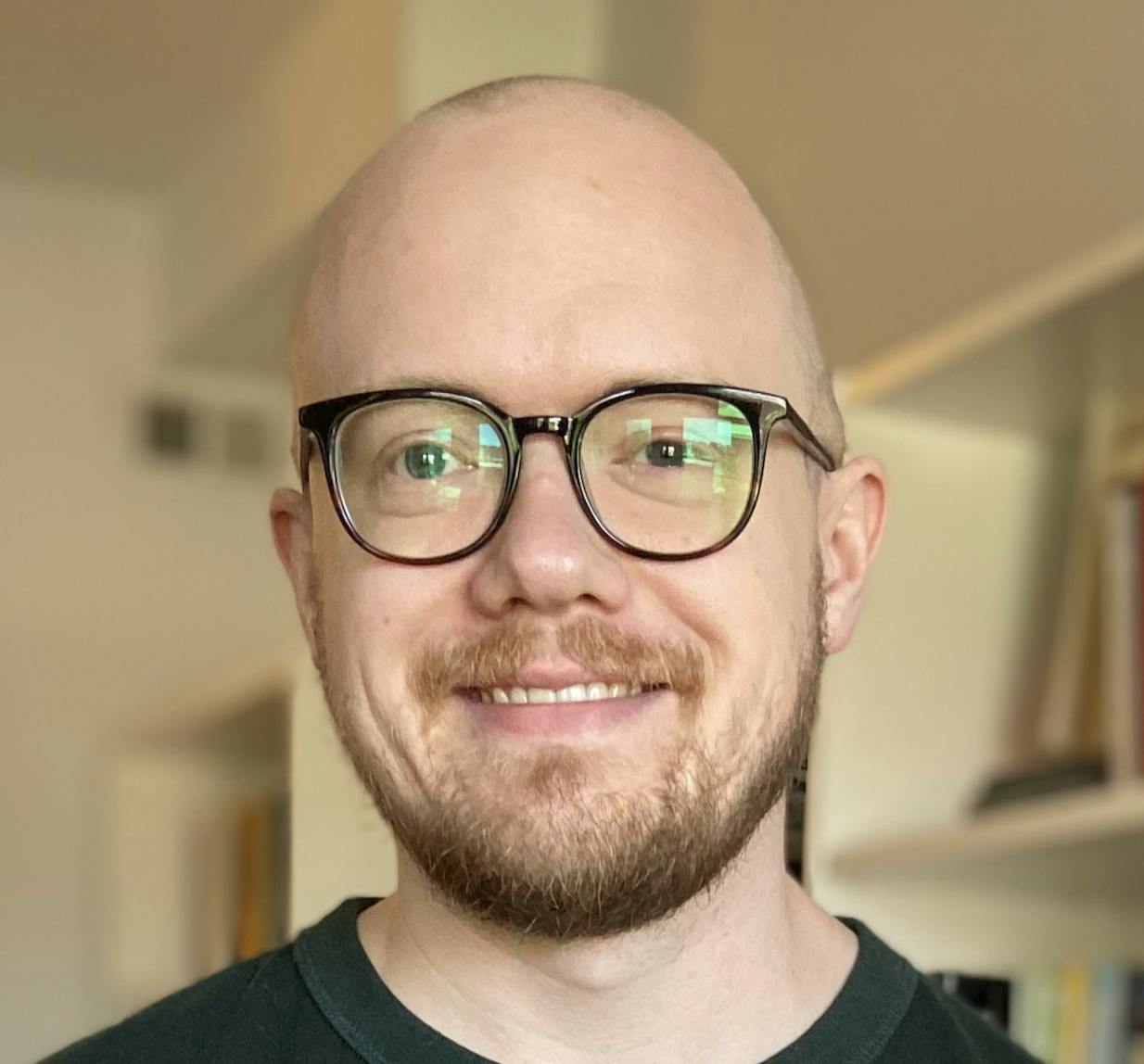 Jan-Erik Asplund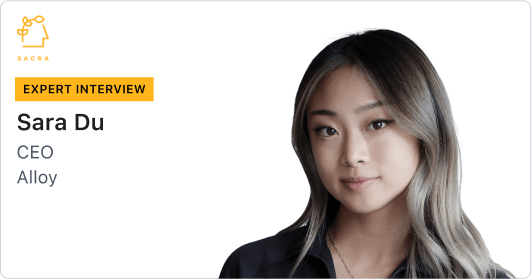 Background
Sara Du is co-founder and CEO of Alloy, an integration and automation platform for ecommerce. We talked with Sara to learn more about two major trends that Alloy sits at the intersection of: (1) headless ecommerce and the long tail of apps that allow developers to create custom ecommerce experiences across Shopify, BigCommerce, Webflow and other platforms and (2) no code platforms like Zapier that enable data portability and interoperability across the apps you use in your business.
Questions
Interview
Let's start with context and the problem Alloy is solving.
We had pretty humble beginnings - I'm an engineer, my co-founder's an engineer, and we met through open source. Alloy was a side project we started working on in late 2019 because we thought it'd be cool to get more people into automation. Our goal was for even the most nontechnical people to be able to use Alloy to build 30-step automation workflows, instead of the typical 2-step or 3-step data sync flows. 
As you can see from our Product Hunt launch, we actually marketed several use cases at the beginning. It wasn't until post-YC even, that we verticalized into ecommerce automation. It was serendipitous - everyone knows that ecommerce blew up due to the pandemic, and we were around at the right time for brands to recognize the need for integration across their growing tech stacks. 
What does that stack look like as far as what all those apps are? And relatedly, what are the most common integrations and use cases for Alloy for ecommerce?
Most brands have some sort of ecommerce manager, who's thinking about their overall tech strategy (including how to unify in-person brand interactions into the rest of their online shopping data). Brands also have digital marketing teams and operations teams that have their own suite of tools. To give you a sense for how large the ecommerce SaaS ecosystem is - Shopify has 7,000 apps on their app store, but they're not the only ecommerce platform. There's also Salesforce Commerce Cloud, Magento, WooCommerce, BigCommerce, etc. And while there's certainly overlap between some ecosystems, the number is certainly above 20,000 unique software tools that serve ecommerce brands. We have a resource we're updating constantly to give brands a sense of top tools in each layer of the stack (runalloy.com/stack). 
For automation on Alloy, we see a lot of recurring names like Gorgias and ReCharge, but also we're usually the first to meet up and coming players as well. We sit in this unique position where we are the "Switzerland" of the ecommerce SaaS ecosystem, and are effectively friends and partners with everyone. With regards to use cases, it varies, but they mostly revolve around marketing and operations. There is no single "top use case" because if there were, that should be an app in itself. We cover the 80% of highly customized automations and integration scenarios that can't exist in individual apps or their native integrations. Some examples would be custom rewards and gifting flows, fulfillment logic, profitability calculation exports, etc.
From your perspective, is there a single source of truth that people use for customer info? Would it be like a Shopify Storefront or maybe more of a marketing platform like Klaviyo?
Actually, that doesn't really exist right now, and that's what we want to be. Alloy is ideally the place where you are already integrating everything and can configure views and define structures for how you want to think about your data.
Most apps just aren't well-positioned for this because they have a set view for what the data model for a customer object or order object should look like. For example, a reviews app has a different view of customer data attributes than an ecommerce platform might. Even Shopify, their UI has opinions on what data is more important, and everything else is dumped into custom attribute key-pairs.
Going back to what Alloy does, what exactly does it entail to have a verticalized Zapier for ecomm? Why would you need a 30-step integration versus two or three? What would that be used for?
Zapier doesn't have a lot of ecommerce-specific apps, and oftentimes doesn't have full API endpoint or field coverage. That's important because if you want to, say, create a subscription with a custom item sent on a specific date with a discount code, you need all of those fields to actually complete that specific automation.
The other, more important, aspect is that a lot of brand owners and ecommerce folks are new to automation. It can be pretty daunting to use functions like a for loop to process a set of orders and perform automated actions. We're focused on building the best automation education for brands. 
We also have built out an automation templating system, aka recipes, that unlocks specific use cases that are relevant to ecommerce retention marketers, growth marketers, operations managers, etc.
Theoretically Zapier could build some sort of verticalized product like this. Do you see that as plausible, and why or why not?
Yeah, it's definitely plausible. If I were to put myself in their shoes though, there's a lot more lucrative industries to go into first that require less customer education, community focus, and general go-to-market investment. So from a cost versus value comparison, ecommerce is pretty low on that list as an automation vertical. We've already put in a lot of that work and are committed to being a horizontal data tool within ecommerce, beyond just doing automation.
You alluded to educating customers there. How do you think about customer acquisition generally? If you use Shopify App Store, how do you think about that?
The Shopify App Store point is pretty funny, because there's been a lot of heat just this week on Twitter. I don't know if you saw, but they did a massive UI change. Shopify is having an AMA tomorrow because a lot of developers are unhappy after seeing dips in installs.
It's just not a great place to do distribution anymore. If you go on today, you'll see Facebook and Google at the top, which doesn't make sense if you want to improve app discoverability. 
In general, we prefer to go after SEO and owned acquisition channels. We love producing content on the ecommerce tech stack at large, since it brings merchants into our orbit and we can then get them thinking about how automation can apply to their stores.
How do you think about the threat of native integrations? Are there situations where people might prefer to have a middleware, logic-controlling layer from another product, or is it that native integrations aren't happening at the necessary scale?
I think they can coexist. That's why we have our iPaaS product, Forge. Ultimately all these different apps will want to have native integration because there are so many features and use cases they can enable by having a native integration to a different app. That's fine, but ultimately native integrations can't get super detailed, and there is still a long tail of merchant-specific use cases you can't capture unless you literally become an workflow engine product like us. So our iPaaS doesn't compete with our merchant-facing product. Our goal is ultimately to be the glue of the ecommerce ecosystem and these are two paths to that.
On that point, Zapier incentivized a lot of folks to build their own integrations early on with the promise of all this traffic you would get if you became a Zapier integration. Given that Alloy is relatively small compared to Zapier, do you build integrations yourselves, or is there an incentive for companies to build their own integrations?
There's a lot of inbound relative to our size, to be honest. I actually feel bad because we haven't been able to slate a lot of integrations to promising new partners. With those 7,000 Shopify apps, a bunch are excited about us because they know we'll bring in the high-quality merchant leads, so that's the motivation. They see us as a channel to then also enable connections to other ecommerce apps. With Zapier, those connections aren't going to be deep, so you can't enable as many use cases. 
That's been huge, and we're excited to release our developer platform this year, it'll be a huge unlock for the ecosystem.
Shopify Flow seems somewhat similar to what you're working on at Alloy. How do you think about the differences and why folks might choose one over the other? Do you see a trend of people not wanting to build everything on Shopify and get locked onto that platform?
Exactly. Flow is a very good Shopify-adjacent product. But after the subscriptions shenanigans of last year, a lot of apps don't trust all their data piping into Shopify. Like I mentioned before, we're the Switzerland of the ecosystem and we don't have an end goal for using your data, it just flows through. So it's an easier sell to get people to work with us. There's also all these new developments, ie headless, that apps want to take advantage of, and we are their perfect automation partner for that.
How do you see the concept of an app store with something like Shopify versus an Alloy integration marketplace? How do you think about the differences?
I think it's really good that Shopify opens up their APIs for the community. But ultimately it is for the purpose of extending the functionality of their ecommerce platform. And the risk that a lot of apps see is, what if they just copy us? There have been times where Shopify edges into someone's territory, so it's increasingly a concern.
Whereas for us, our game is to be the connective tissue and the one API for the ecommerce ecosystem. We're not trying to advance some other product we have. We're really just increasing the connectivity of the ecosystem. So I think the goals are very different, and SaaS vendors and merchants can see and feel that.
Do you have any native actions? Zapier has all these in-built functions that do relatively simple things -- one that comes to mind is forms -- and something that's come up with folks a fear that their product will be commoditized into a native action in Zapier.
I feel there are always ebbs and flows of app fragmentation and then consolidation. We don't compete with the integrations we have on our platform, we're just the infrastructure that allows them to all communicate. 
There are certainly gaps in the stack, such as CDP, and if we were to go after it we wouldn't be competing with any existing integrations on Alloy.
Why aren't people in ecommerce using tools like Segment already? Is it just that they're not technically sophisticated?
I think it is more of a timing thing. Merchants are getting more sophisticated in this five-year span. All these apps emerging and people being forced to understand their tech stack are creating this need, and the opportunity is now.
You mentioned headless. Do you see headless, Jamstack, this kind of stuff, as a tailwind, where folks might be more inclined to use something like Alloy if they are building their own site and then delegating various duties to APIs like Shopify versus building on Shopify directly?
We're certainly excited for headless, because that increases the value prop of an integration platform like Alloy. Especially if brands are bringing more technical folks in-house, it's much easier for them to recognize the value. So if headless really takes off, that'll be good for us. But, many brands aren't willing to build an engineering organization so we'll have to see.
Somewhat similarly, do you see no-code as an important trend? People potentially building sites on Airtable, Webflow, Alloy instead of Airtable, Zapier, Webflow, that kind of thing.
Yes, I actually think verticalized no-code is the way to make the world more no-code. These tools you mentioned are really good -- like Zapier reaches a broad audience and gives them a taste of automation – but to really get most of the world onto better tools, you need to go vertical and build out those targeted use cases. I do think we'll hear about no-code in a more verticalized context in the next few years.
Circling back to the long-term vision, I'm curious to hear more of your thoughts about the decision to go horizontal versus more vertical.
When we started out, I thought of ecommerce as a very small vertical. When you look at our Product Hunt, we had a couple use cases, and ecommerce was at the very end. The market has expanded a lot these past two years, and as a result, it almost feels like we are horizontal. We can dig into the marketing use cases, supply chain, customer support, all of that. For each, you can get deeper and deeper - with just marketing, you can do retention, growth, influencer, etc. There's a ton of automations just in influencer management and gifting. It gets pretty crazy. 
In the long term, the goal is we're building more data tools for merchants -- now that we have the core infrastructure layer -- so we'll be a horizontal platform within this space.
How do you think about the trend of white labeling integrations? What's the strategic value for you of having Alloy as well as a white labeled version of Alloy?
I think ultimately a white labeled version for our partners will still increase our footprint and the goal of making the ecosystem more connected and reducing any repetitive work in integrating. The value for the SaaS vendors using the app is, "Okay, someone who's built out all of this is maintaining it as well." We are maintaining the ecosystem and making sure everyone follows best API practices. A lot of these APIs we see are pretty gnarly, XML, SOAP, really bad documentation. We see ourselves as the stewards of the ecosystem, making sure data flows seamlessly across platforms.
Disclaimers
This transcript is for information purposes only and does not constitute advice of any type or trade recommendation and should not form the basis of any investment decision. Sacra accepts no liability for the transcript or for any errors, omissions or inaccuracies in respect of it. The views of the experts expressed in the transcript are those of the experts and they are not endorsed by, nor do they represent the opinion of Sacra. Sacra reserves all copyright, intellectual property rights in the transcript. Any modification, copying, displaying, distributing, transmitting, publishing, licensing, creating derivative works from, or selling any transcript is strictly prohibited.
Read more from
Read more from
Read more from