Zachary Kirby, co-founder of Vessel, on building the Vercel for integrations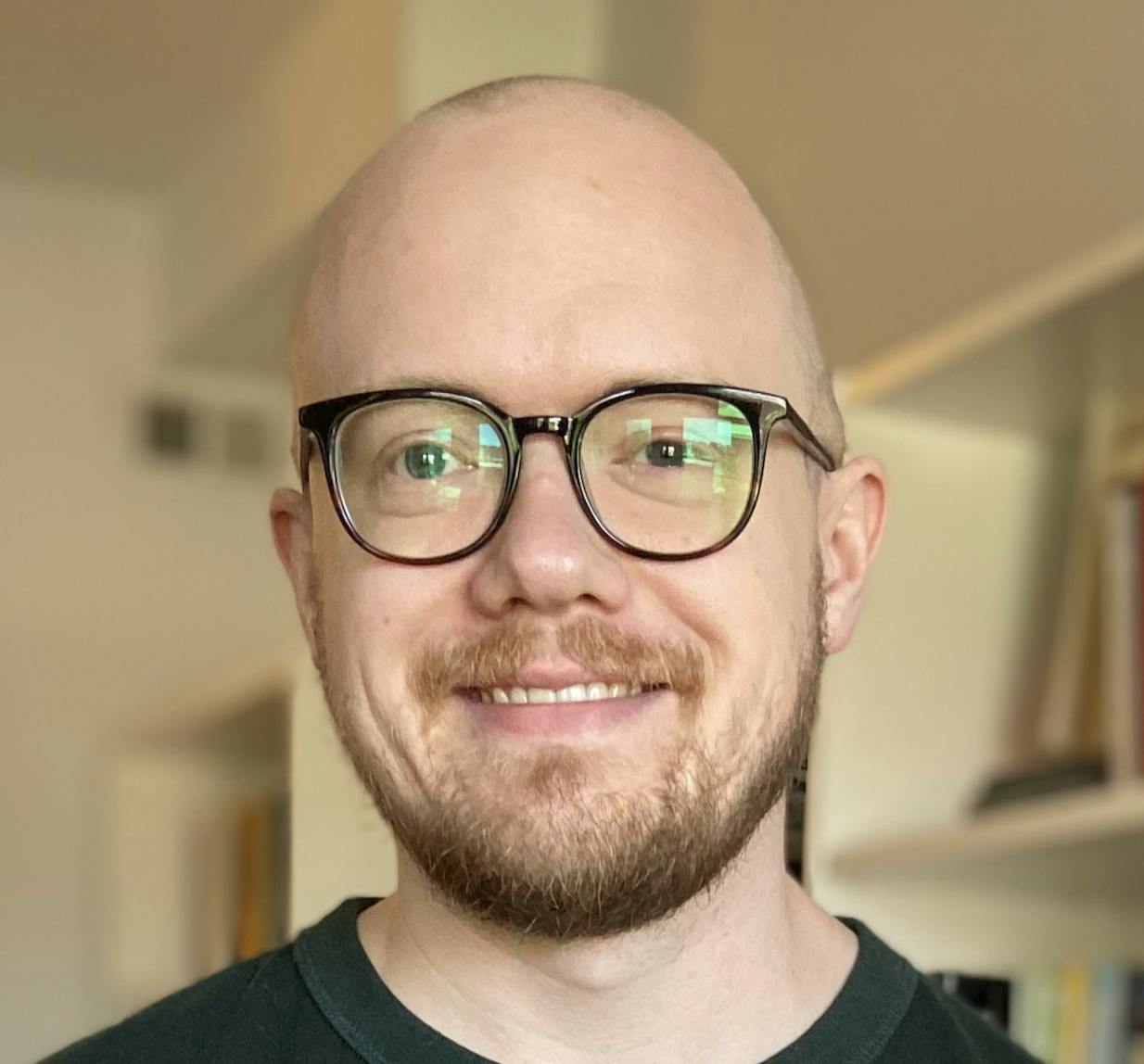 Jan-Erik Asplund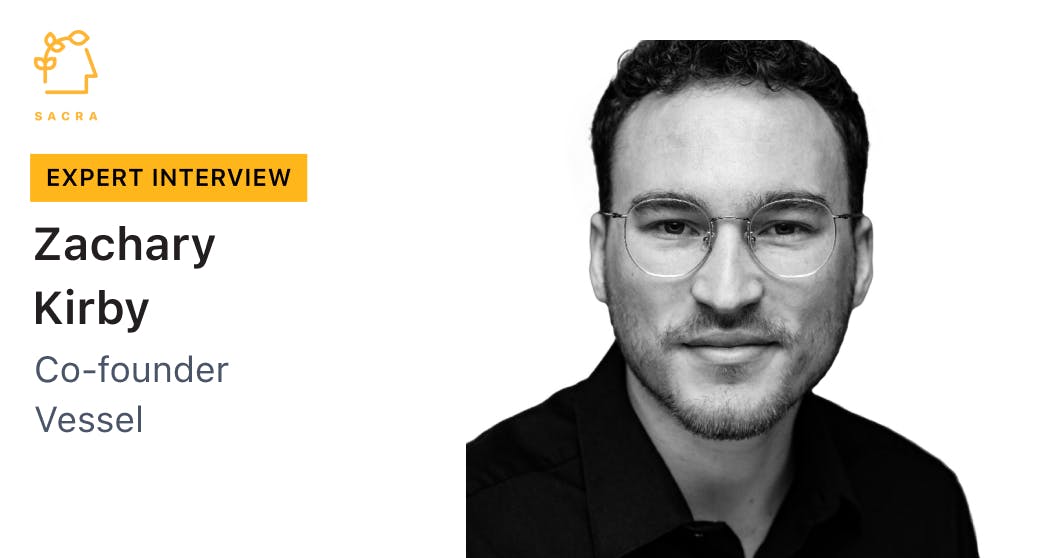 Background
Zachary Kirby is co-founder of Vessel, the developer-first, native integration platform for GTM tools.
Questions
Interview
You're a B2B SaaS company in 2023. How do you build integrations and how has that process changed over the last 5 years? What will it look like over the next 5 years?
Really understanding the answer to that requires understanding two other pieces of information about B2B SaaS, in general.
The first piece is there's a lot more B2B SaaS out there. The amount has exponentially grown year over year.
There's a company called Productiv that tracks essentially the average number of B2B SaaS apps that companies use and they came up with a report two years ago. 254 was the average number, which is already absurd.
They came up with another report and the number was 310. There's just a hell of a lot more SaaS out there being used, being produced, being worked on.
The fundamentals of having your application connect to another application and push data hasn't changed. Integrations have been around for almost as long as B2B SaaS has been, but the requirements for building integrations have become extremely difficult to manage with this proliferation of SaaS. Developers have a lot more demands on them to go and build integrations and those integrations are more complex to build.
The second piece is because of that competition, it's no longer sufficient to just have a Zapier integration or some sort of lightweight integration that only pushes your contacts from your CRM to your sales engagement platform. Companies are competing on the quality of the integration that they have.
There used to be this world—and I'm going to talk a lot more about this later because this is our whole thesis—where internal integrations were treated the same way as external integrations. What people are starting to see, and why these integration platforms are taking off right now, is that that's no longer the case.
Now, I meet companies all the time where they say that they won a deal because their Zendesk or Salesforce integration was better. You're seeing customer-facing integrations get treated in the same genre as any other product features, and so it's no longer sufficient to just have that same thing. Those two together have combined to raise the priority of customer-facing integrations. I think internal integrations—stuff that you just make so that your marketing team can publish things from their Twitter account to their Medium account or something like that—largely haven't seen too much innovation, but customer-facing integrations have heated up tremendously because of those two facts.
What does all of this mean?
The world nowadays, If you're a B2B SaaS company, building in-house is looking way, way less appealing. We're starting to see the shift that we saw in authentication a while back. People used to build authentication in-house. Then, there came these demands: "I want to be able to authenticate to your app through Google. I want to be able to use a magic link."
Now, by and large, people don't ever even consider building authentication themselves in-house. They have OAuth, PropelAuth, and all kinds of different providers—there are hundreds of them out there.
We're now seeing the same thing happen in customer-facing integrations,where this whole idea of should we build in-house or should we outsource is becoming a lot more about which outsourced tools we should use, not should we build it ourselves.
In the past, it would have been, "Our customers use Salesforce and HubSpot. That's it. Let's just build those integrations, ourselves." That's no longer the case. You're starting to see these providers take a much bigger stage because essentially that's what they're built for—helping you build these at scale.
Are integrations table stakes or do companies have a competitive advantage in how they're implemented and/or in how they enable partnerships?
It really depends on the type of company and especially the founder and their experience working with integrations before.
We've had certain companies come to us before they built a single integration because they know they're a sales tool and that they're going to need a Salesforce hub.
This founder, or this company, or this integration leader has built a Salesforce integration before and they're just thinking, "Hell, no. I'm not building this again myself. This was such a horrible experience. I will use anything that will help me with this." So they start looking right away and integrate with us because that's essentially what we provide.
However, we've also seen on the whole, most companies wait to be asked for these integrations. It's less of a push and more of a pull. They'll say they have these integrations on their website because they know it gets them into the conversations, but you won't believe how many companies out there say they integrate with 100 tools and they have 0 to 1 of those actually built out.
They wait—which I think is an intelligent strategy—for a company to come to them and say, "Hey! I want to use your tool. I want to improve my rep's close rates, but we use Close or Pipedrive or whatever, and so I need that integration in order to use you." That's when they decide, "Okay. It's time to build that."
A lot of companies still start building one of these in-house, but once they've done that two or three or four times, they start to take a step back and say, "Hey! Wait a second. This is taking up a fifth of my week just fixing bugs in these integrations or just adding new integrations." They're not an integration provider. That isn't their main use case. That's when they begin to search online, ask around, and find out about integration platforms.
There are a lot of different approaches to building in-house/outsourcing/sort of a hybrid of the two. How do customers decide between buying iPaaS, embedded iPaaS, universal APIs and native integrations? How do we think about and make sense of these products?
The space is difficult to navigate right now. There are a lot of players in the space and many different ways to build integrations. You touched on a bunch of them. Let me just break it down for you the way that we think about it.
At the very top it's just building integrations. We split that off into two categories: customer-facing and internal integrations.
The reason that we split those off is because those are two very different types of integrations that you need to build. You don't really have to deal as much with OAuth or worry about your customer's rate limits or just general concerns that you have with customer-facing integration when you do something internally.
I won't touch on the internal integration space because that's not what we do, and that's a whole other beast. Those are your Workato, Zapier, Tray, etc. Internal integrations were what got the integration space started, so all these companies mentioned above were built initially with internal use cases in mind or around them. What that means is these are no-code workflows tools. These are a lot of, let me drag and drop a couple of building blocks together that transform data. This is built for a product team. This is built for a non-technical user.
Then, they realize, "Hey! This is great for internal use cases. We can also slap an embedded authentication modal into your product and make this work for external facing integrations." There's a bunch of companies in that space and so, those internal integrations start becoming external integration use cases. We broadly categorize those as workflow solutions and that's the status quo for a while.
Disclaimers
Read more from
Read more from
Read more from