Mike Knoop, co-founder of Zapier, on Zapier's LLM-powered future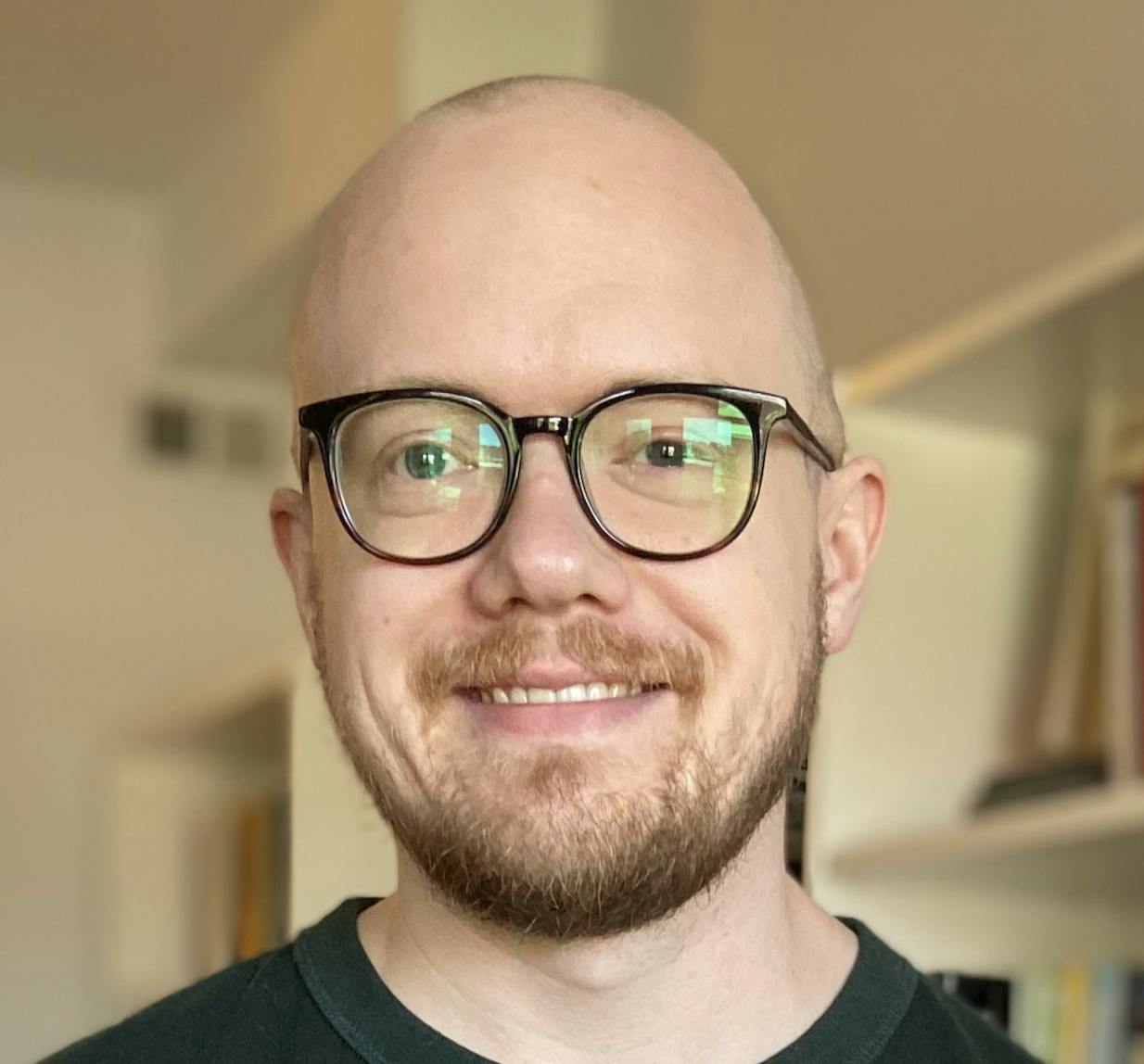 Jan-Erik Asplund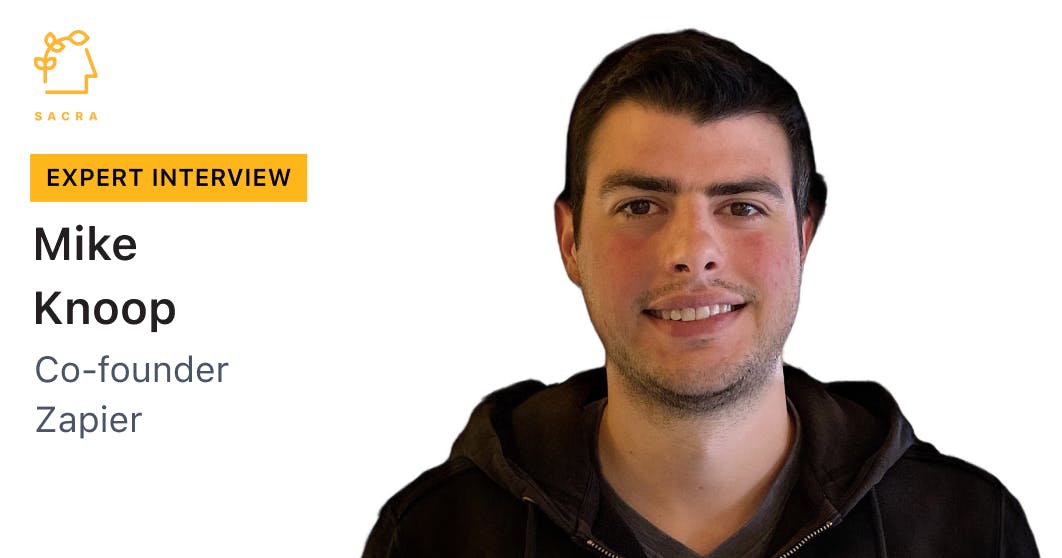 Background
Mike Knoop is co-founder and CPO at Zapier. We talked to Mike about Zapier's new OpenAI integration and ChatGPT plugin, how LLMs will change the Zapier paradigm of trigger-and-action, and how Zapier rebuilt their API to serve input from LLMs.
Questions
Interview
I went all in on AI language model research last summer. My primary focus has been on reasoning and complex tool use. I was particularly excited about the React paper published in January, which highlighted some of the capabilities of GPT-3 that most people were not aware of, such as self-reasoning and looping, which enable more complex capabilities than what's available from the base model.
One of the big problems with GPT-3 (or any LLM right now) is that it's frozen in time the moment training is finished, which means they can't access more recent information. And they can't interact with data or systems users generally want them to integrate with.
That seemed like the next big frontier and what the whole industry was racing towards. We saw first evidence of this with search in Bing and Bard but complex tool use for LLMs goes far beyond search.
We started playing around with how to expose Zapier's ecosystem of thousands of actions to LLMs. We also encountered some problems—one of the big ones being that AI language models have limited prompt context windows today which constrains both how many tools you can equip them with and how you deal with arbitrary return data
For example, the Gmail API is 10,000 tokens, which couldn't fit in any off-the-shelf language model as of last November. And most of the data coming back from that API is for machines, not humans: things like payload headers, HTML, ID numbers, etc. We spent a great deal of work on sanitizing returns so it's safe to inject back into arbitrary prompts.
We've known Sam and Greg at OpenAI for a while now (I recall Sam was a partner while we were going through YC in 2012).
They approached us and were like, "Hey, we're going to be working on this plug-in thing. Zapier seems relevant for this." We were definitely interested and had a proof of concept from our work, so we decided to turn our learnings into an API that was publicly consumable for both ChatGPT as well any anyone trying to equip LLMs with tools. ChatGPT helped us accelerate our plans to put that out in the world.
We believe that the natural language API will be a useful tool for OpenAI with ChatGPT, but it's also important for us in the broader context of everyone building chatbots and large language model-based products. We kind of expected the mimetic response from the market to be like, "Wow this is possible, how do we do this too? How do we plug this in?" And from Bing to Slack to Discord, you name it, you can come up with tons of these emerging chat agents.
How does the Zapier Natural Language Actions API work at a high level?
Natural language actions works as a universal Zapier API. Our first ever, in fact. It's an API that lets developers directly call the thousands of actions on Zapier via a sort of passthrough API. We've talked about doing this for a long time internally. It's somewhat ironic that Zapier hasn't had a universal general API before, despite being so well known as an  API company. One of the big hesitations around creating a universal API was merely passing on all the complexity of Zapier's platform directly to developers to deal with.
In our Zap editor, we deal with things like long argument lists, custom fields, and dynamic dropdowns where APIs require ID numbers, while humans (and language models as it turns out) prefer readable labels to choose from. All this complexity has been built into the black box around Zapier's Zap editor. If developers had to rebuild Zapier's editor and relearn our 10 years of pain, it would be a huge waste of time for everyone. That's why we hesitated to publish a universal API.
With natural language APIs and large language model-based tools, we can expose APIs in a way that language models can use, and use the models to make that black box better and faster so that developers don't have to rebuild an entire editor themselves. In fact the only required parameter to call our new NLA API is a plain-text "instructions" string! We've been able to simplify the experience in many ways. Our ideal user experience feels, to the user, like going through an OAuth prompt flow instead of having to go through a configuration setup. And by default, thanks to LLMs, values for fields get guessed.
Enter ChatGPT. ChatGPT is sort of the reference implementation of our new API, in my mind. If you haven't tried it yet, here's how it works. You're inside ChatGPT and you click install Zapier. There is an OAuth-style flow where a popup asks if you want to allow ChatGPT access to your Zapier data. You approve and then explicitly expose actions you want ChatGPT to have access to.
We designed it this way to put users in control because as good as language models are, you still need a human in the loop for most use cases, and users need that explicit control today still to instill confidence and trust in the system.
Here's an example. Say you want to give ChatGPT the ability to send a Slack message. There are two required inputs: which channel to send the message to, and the message contents. You might be okay with letting an LLM write the message but not trying to guess the channel name which could have more unintended outcomes if the LLM is wrong in guessing the correct channel. NLA offers a way for the user to set specific values during setup which override any guessing.
Broadly the API supports searches, writes, and updates across the tens of thousands of actions and over 5,000 unique apps with more getting added every day. The API has a few other bells-and-whistles too like being able to preview actions before committing. Can read more about it here: https://nla.zapier.com/api/v1/dynamic/docs
How does the Zapier Natural Language Actions API work on the backend?
Disclaimers
Read more from
Read more from
Read more from