Brian Whalley, Co-Founder of Wonderment, on Klaviyo's product-market fit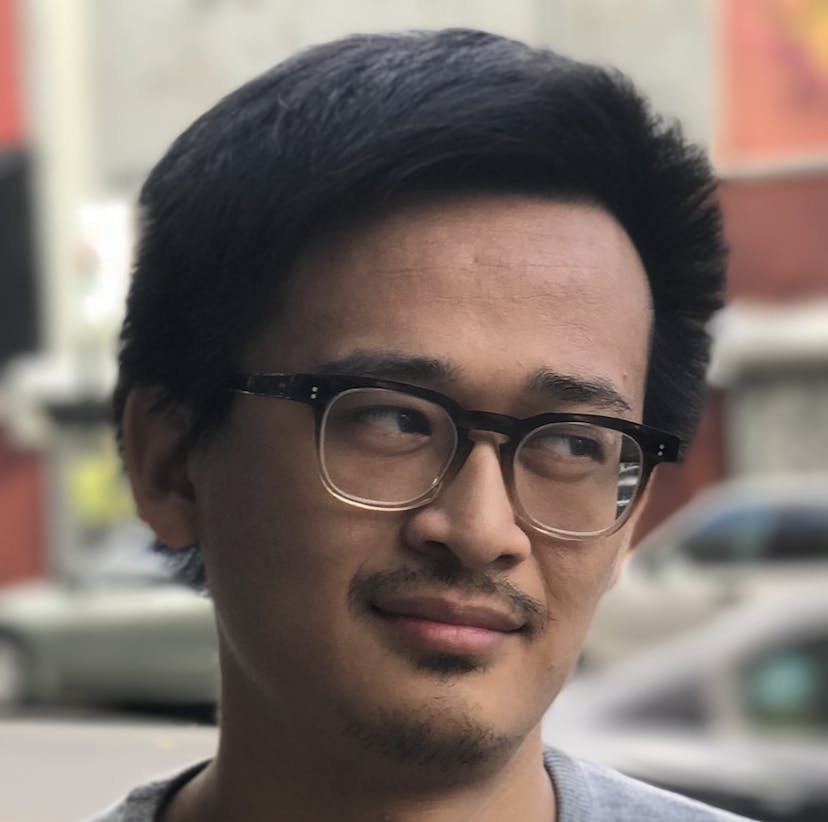 Walter Chen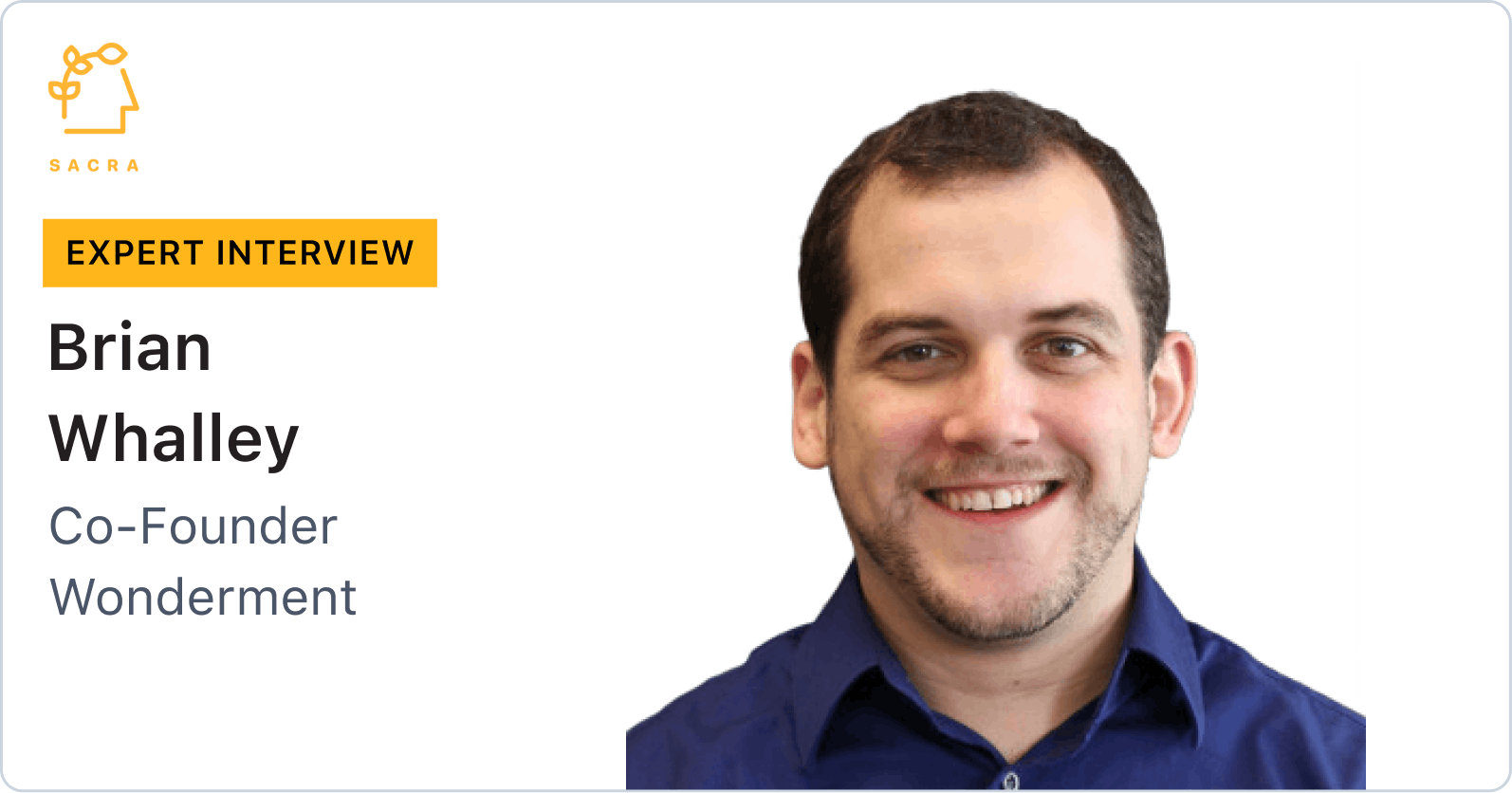 Background
Brian Whalley is co-founder of Wonderment. We talked to Brian to get a better understanding of the legacy of Klaviyo and how it found product-market fit, why the post-purchase experience matters for merchants, and how cost-sensitive brands can think about lowering CAC.
Questions
Interview
You were an early pre-Series A employee and a growth leader at Klaviyo. Can you talk about Klaviyo's early product-market fit?
I joined Klaviyo as their first Director of Marketing in 2016, back when the company was 25 people.
If you roll the clock back and think about what email marketing typically looked like in the 2016 era for most ecommerce merchants, it was batch and blast. They would take their entire marketing list and they would just rip campaigns to it. 
Even with mid-sized, otherwise sophisticated brands that might be doing cool stuff with Facebook ads, batch and blast was still the most common thing that you would see.
The more sophisticated merchants doing batch and blast would at least do different things for men vs. women if they had some idea of what catalogs people were interested in, or existing customers vs. non-customers, but even inside those, everybody was getting the same message.
Everyone who had shopped the women's collection was getting the same message regardless of whether they had bought one thing or five things, what colors they had bought, what sizes they had bought, or any other variable that you might consider using for personalization. 
It was very, very, difficult at the time to use those variables to build segmented lists and then send campaigns against them.
What brands were doing if they wanted to do those segmented communications was using Excel. They would take their marketing list, they would do a bunch of vlookups to figure out which segment to put somebody in, and then they would export half a dozen CSVs. They would upload all of those CSVs into MailChimp and then send out their half a dozen campaigns from there.
It was super time destructive and tedious to do that, which really limited how much segmentation they could do. 
Two things resulted from this. 
First, the process was slow, your list was always out of date, and it was always missing your new subscribers or unsubscribes. People who subscribed to your marketing list the day before your sales started wouldn't get the sales email. It was a bad experience.
Second, it meant that your marketing list could only be as good as you were at Excel. If you didn't have an Excel jockey on your team, you just couldn't do it. Small companies and companies that didn't have deep expertise just couldn't do it.
Klaviyo's real innovation was the data structure that offered access to this data in a way where you could actually use it inside of the platform and not be a spreadsheet jockey.
With Klaviyo, you could say, "I want to send a campaign, but I only want to send it to people who have bought our hero product in the past and have bought nothing in the last 120 days. Those are customers I'm trying to reactivate."
You could have done that with pre-existing providers like MailChimp, but really you were doing it with MailChimp plus Excel, or another platform plus Excel, or plus Google Sheets. You would have to cut up that list, get that data going, figure out all these exports, all these vlookups. It was very complicated.
Klaviyo came onto the scene and said not only can you now do this, we've made it fast and easy to build a segment using a visual builder and pick the variables you want to target. And compared to other really upmarket tools that had that sophisticated segmentation like Salesforce Commerce Cloud, Klaviyo was super fast because all of these data structures were pre-aggregated and constantly being recalculated.
Before you send that campaign to people who haven't bought a product in the last 120 days but bought one in the past, you want to make sure that's a big enough audience that it's worth the time to build the creative and send it. 
You could build that segment, and in less than a minute, you would find out if that was an interesting audience or not—not have it spend three hours baking as you wait for your ESP to process it and then tell you how big that audience is. Klaviyo's time-to-insight there was really, really fast.
This ability to expose data made campaigns super powerful. Marketers could now power and build creative campaigns, focus on materials rather than Excel, eliminate duplication in lists, and send the right lists to the right customers. Merchants on Shopify could easily send an "abandoned cart message" to their customer listing products the person had abandoned in their cart within the message. Such access was super powerful for campaigns and automations. 
While it may look less significant now, in 2016 the feeling was, "I've never been able to do this before. I've wanted to do it and I've seen bigger brands doing it." People had very limited access to this especially at the SMB level and it was impossible with the other platforms then. It was fascinating from the Klaviyo perspective, because it meant that we had both a startup and a premium product that was much better than a lot of the competition. Klaviyo was also able to charge more than the competing platforms because it could justify higher prices by exposing new use cases.
What emergent behavior did Klaviyo enable in terms of novel and effective email marketing tactics?
One of the other trends that was starting to blow up around 2016-17 was subscription commerce, along with the growth of Recharge and other subscription platforms for commerce.
Lots of merchants were trying to figure out how to layer in MRR into an ecommerce business so that they could have more sustainable, repeatable business models.
Including your subscription data in your email platform became critical to prevent customer churn. It became equally crucial to follow up with somebody if it looked like they might be about to downgrade or cancel and try to get them to reactivate later. 
One of the problems we noticed here was that if people had too much of a product, they would cancel their subscription or pause it for a certain period and return later. Being able to understand that behavior, collate that data, and keep it updated inside your email platform became key. Given the data structure problem, many of the other SMB platforms were incapable of doing anything interesting with that the way Klaviyo did. 
This rise of subscription commerce was a happy coincidence that really worked out for both sides. Now, brands could message based on subscriber behavior and products customers subscribed to. You even saw these follow-on products such as GetARPU, created by one of the founders of Kettle & Fire, that helped improve it further. This little app figured out when your subscriptions would send and send a message like, "Your package is about to go out. Do you want to add or remove anything from it?" This touchpoint made it easy for a merchant to leverage and deploy now that all the targeted data had come together at one precise place. 
With that access to data, it also meant that Klaviyo became the hub that everybody wanted to sync all their data to about their ecommerce journeys, whether it was subscription data or form data or data from any other way that people might interact with their product.
How well has Klaviyo solved for omnichannel ecommerce? How would you position Klaviyo vis a vis Braze, Iterable, and Customer.io or channel specific platforms you partner with such as Attentive, ManyChat, and Postscript for a merchant looking at these products in 2022?
In the omnichannel world, there are the online channels people engage with, and then there are the offline or other channels they use and want  to bring that data back into their online marketing or CRM for easy access. 
One of the ways Klaviyo solved for that early on was having a very easy-to-use API to get that data in. If a merchant was using some other app and wanted to be able to bring it into Klaviyo and use it with their other communications, it was really easy for them to do so.
Even very early on in Klaviyo's growth, many other platforms would be offering such integrations because ecommerce merchants wanted it and saw it as a prerequisite to using these other platforms. You'd see every form builder in the world and every system that was trying to collect customer data at a point of sale system pushing data back to Klaviyo so that people could use it there. Then came the other online channels, like SMS and website chat, which became really good as well. They'd integrate offline channels too, like direct mail (sending postcards, catalogs, and so on) or live events, or in-store data for brands that operated their own retail channel. Merchants were linking their POS data into Klaviyo so they had a full representation of the customer's journey.  
When I think about who's pushing the hardest on omnichannel ecommerce, it's very often people who have really high AOVs. Their products are just expensive, which means they have to get somebody really comfortable and educated about the product. It often takes a couple of different engagements and interactions to, for example, get somebody ready to buy a bed or new outdoor furniture. To make that happen, brands needed to get all these touchpoints from across disparate systems into one place to know when a customer has had those key touchpoints and when they can start the real sales push.
With regard to the Brazes and Iterables of the world, for at least the core ecommerce use cases, Klaviyo ended up being extremely competitive because the differentiation there was really about the strength and quality of integrations. and whether they integrated with the right platforms for what you were trying to build. Then, they could send that data out to the platforms that they wanted to see it in. One of the examples there is some of the ecommerce brands that were launching mobile apps. 
All their data might be centralized in a system like Braze, Iterable, or Klaviyo One, but then they want to push it out into their own mobile app where they have access and can enable customer engagement there. So, push notifications, recording the data from that app, and pushing it back into CRM became really important. There's a real fight at the top of the market for those kinds of furniture merchants and folks like that. Klaviyo just launched their own CDP, recognizing the need to have a clear and distinct offering there. 
On the channel specific side too, it's also a really interesting fight. The best way to differentiate there is to have a product that goes deeper and better than anybody else. You need to think of all the use cases that people have in this area, and support them better, more completely, and more functionally than anybody else. That's key to that competition.
That's also where the SMS battle becomes really interesting because there are several providers there that all have excellent products, but they need to demonstrate the use cases that people have that generate the most value and show why those are unique to them versus the other platforms. 
All three platforms, then, are plunging into conversational texting right now—across Klaviyo, Attentive, and Postscript—enabling one-on-one conversations while helping customers manage them at scale because there may be thousands of people trying to do this at one time.
It's not so much the collecting of text messages and responding that's difficult. They're thinking about questions like: How do you manage that process when you might have dozens or hundreds of people that want to talk to you through those platforms? How do you staff that? How do you build automatic responses that are functional but don't feel like you're talking to a bot?
That's one of the areas where Klaviyo has a pretty strong offering because the merchants are already using it, are super familiar and comfortable with it, and all their data is already in it. That's their greatest lever against platforms like Attentive and Postscript, where they may have built a product that's very specifically focused on a great SMS experience, but it lacks the customer history or journey. They'll need to offer access to data from other apps to customize or profile those conversations better.
Do you find that merchants would use both Klaviyo and Attentive, or is that cost prohibitive? How do folks think about that?
That was a big question I had as well, especially as Klaviyo is far from the cheapest platform in this space. Early on, they knew they could charge a price premium because the product was so good and so much better than other offerings, so racing to the lowest dollar was not the way they wanted to run the company.
I've seen that people will definitely use these platforms together. At Wonderment, of our customers using SMS, we've seen that roughly a third of our customers use Klaviyo SMS, roughly a third use Postscript, and roughly a third use Attentive. Then there's a handful of customers using something else, some not doing SMS at all, but of those doing SMS, it's a very even split. 
We also see a lot of merchants that move in between those platforms—between Attentive and Postscript, between Klaviyo and Postscript—looking for who has the best product and the best pricing because SMS is much more expensive than email.  
The ability to find a lower cost platform that covers the use cases that you need is really attractive at that point. That's especially true in this era we appear to be entering into, where merchants are going to be really cost sensitive, or where you might see ecommerce founders who have not really taken any capital out of their business yet looking to save some money and take some out of the business.
What's your advice for cost-sensitive brands who are concerned about rising CAC and looking to reduce their dependence on paid acquisition? Where should they think about making investments in their SaaS stack and marketing efforts in response to that?
They should look at doing a couple of things. 
First, think about how you can save money. Negotiate with your vendors, be upfront, and tell them what you're looking for. Everyone's making plans around how to deal, preserve customers, keep them happy, and be successful and productive. That ability to negotiate with vendors will be key. There will be a lot more flexibility as people try to see where things shake out.
Second, in the context of where to invest in your tech stacks, you must examine every phase of the customer journey, understand the customer touchpoints, and know what you're doing to talk to them better. 
This post-purchase experience is what we're targeting primarily at Wonderment. It's an area of the journey where it's a black box for the merchant and consumer because the merchant doesn't own their shipping data today. We can enable better communication about what's happening so that both are happier and more successful. And then, we can layer in other experiences based on whether it's going well or poorly. That's just been way under-addressed until relatively recently.
What inspired you to found Wonderment and focus on the post-purchase experience post-Klaviyo?
After my time at Klaviyo, I linked up with my co-founders Jess Meher and Wes Abbey and we were exploring the other experiences inside of ecommerce that were not very good in 2020.
This was early 2020, the first couple months of the pandemic, and we noticed a lot of retention experiences specifically around ecommerce that were not as good or as tight as they should be. There were a couple of days where we just whiteboarded 50 different ideas, and we started to research some of them a bit more and cross some of them off the list.
Shipping was actually not one of the first ideas that we had. We were originally working on another app in an adjacent space, but by the summer of 2020, we started to get a lot of customer and beta user feedback from people saying that their shipping was a disaster. No one knew where anything was and nobody could answer any questions.
I knew nothing about logistics at the time, but I know customer pain when I hear it. At one point we heard that message three times in 48 hours, and I realized we had something. Overnight, we hard-pivoted straight into shipping data, and in two weeks re-built the app into a "Where's your order finder?", and then sold it to five Shopify Plus brands in our first week. We knew there was something there, even if we didn't know a lot about it yet, but we were going to go explore it and see how we can help.
As we explored it more, we realized there was such a lack of tooling and software in this space. There are really limited options— we only found two companies really —for the brands that have been wanting to do this. We saw a great opportunity to do this in a way where the brand truly owns all of the messaging, the creative, the data, and they can use it however they want. We didn't see anyone taking the owned data approach to shipping and logistics data.
Before we launched, I had assumed all along that every brand had a secret dashboard inside of the company that was like, "Here's all your packages and where they are in the world and what's going on with them," but when I talked to a couple of them, I realized that wasn't the case. That dashboard just didn't exist. I knew then that that was the thing to build. The idea was to start there, expand, and figure out what the other experiences were that people wanted to account for from there. 
Had we ignored our customers at that moment and just kept trudging along on the thing that we were originally building, I think we would have ended up in a much less interesting place than we are today. The story of Wonderment is really a story of listening to our customers when they told us what they needed. We always need to make sure that's what we're building.
You raised money from CRV. What's your shared vision on what the post-purchase experience can become? How should brands think about where the post-purchase experience is headed?
CRV does a lot of ecommerce investing, they see a big part of the market, and have a really good perspective on it. 
One is that brands want to own much more of their data than they have in the past. They want to have control over it and use it. Klaviyo has gotten them hooked on the value of their data, and actually being able to use their data in their marketing, so they're always interested in where they can acquire more data about their customers' experiences and how they're experiencing their products.
Our perspective is that brands should have control and ownership over that data at each of those key steps. For each phase of the customer journey, from the first time a customer sees your ads, through the website experience, purchase, delivery, and use. There's this gap in the middle where Wonderment wants to give merchants control and give customers insight.
While merchants can control the ads they show the customer and their website and checkout experiences, there's just this black box in the middle, where they lose sight the moment somebody makes a purchase.
The moment somebody buys something, it typically gets completely handed off to a third party. The merchant sends it to their 3PL, their warehouse partner, who then fulfills that order, ships it out, and hands it off to a carrier that the merchant may not even have a direct relationship with. Then that carrier is delivering it to the customer's doorstep.
The brand then regains control over the unboxing and the product use experiences and the value of it all, there's just this gap in the middle where the brand has no insight, no visibility, and no control over the experience. 
When we saw that, we realized there was an opportunity to turn this black box into something where the brand could have insight into what was going on, and the trends, and the customers who might not be having a great experience, and help them get in front of those issues and craft their own communications around that. 
Instead of the customer getting an email or door tag from UPS saying, "Sorry we've missed you," and having to chase UPS around, brands now have control of that data and can see that. Everyone can relate to that story, and our partners at CRV agreed that this was a great opportunity and the right team to take on the challenge. 
That's something that most brands have not had access to before, and they've never been able to create messages or get insights around that. It blew me away when I started this company that there wasn't better tooling and more available there.
Why is the post-purchase experience so important? Should a merchant think about it as reducing the cost of support or reducing CAC by driving customer loyalty, both or something else?
Most brands primarily see it as generating more revenue from better customer loyalty by being able to power better cross-sells, upsells, and repeat customer behavior.
Now that they've engaged this customer, it's an opportunity for them to own that real estate instead of USPS owning that real estate. In the past, the person might have gone to the USPS website to check their tracking, but now, the brand can direct them back to their website and their hosted tracking page and share that same experience in the context of their company, with their customer support information, and their cross-sells and upsells on there.
The second piece of this is the customer support question. The "Where is my order?" type of tickets, or what's called WISMO, are typically the single biggest category of tickets that a merchant will get, and they're the most expensive to work because there's no template out-of-the-box that the support agent can apply. 
It's not a quick question that can be answered. All of those involve an agent who has to look up information across one or more different systems, interpret that information, reply using that information, and then figure out the next steps. Minimizing those or addressing as many of them upfront is really valuable. To defray as many of those tickets as possible, they use things like stalled shipment notifications or delay notifications to proactively message customers when packages are running late and reassure them. Doing that typically cuts their support ticket volume by 40-50% immediately, because a lot of those tickets are people just checking in on delays. 
There's this big shipping support cost reduction that can happen there, though it's something people haven't been equipped to do until pretty recently.The one thing that the customer wants to know is that if there's a problem, they're not going to have to spend three hours chasing the brand to get a refund or a re-ship. Once it's clear that the brand is actually paying attention to their shipping and aware of it, they're usually incredibly happy and sometimes even buy more right away.
The idea that customers who are experiencing a shipping problem will sometimes immediately buy more surprises all of our merchants. It's not intuitive, but customers will shop from brands they trust, and positive communication builds trust.
That's a combination of SMS and email as well as including that messaging on the tracking page to say, "If there are any problems, here's how we're going to handle them." 
One of the biggest categories where we've had a lot of success over the last couple of years is one where the quality and speed of shipping really matter—perishable goods. When products that need to be kept cold or frozen are in transit, they have to be handled properly, delivered quickly, and not kept sitting in the back of a truck all day or for multiple days. 
Brands want to have access to that data so that if something goes wrong with a shipment or if it's delayed, they want to know right away rather than a week later when they get an email from the customer saying that everything inside is melted and nasty. They want to address such situations proactively, and both start a new shipment to that customer, and get in front of it so the customer's not worried about it or second-guessing the purchase.
Can you talk about how ecommerce brands are adapting to supply chain disruptions end-to-end in the customer experience, both pre- and post-purchase? What are the best practices? What aspects of the post-purchase experience, e.g., carrier analytics, can a merchant use to decrease the disruptions in getting products in the hands of customers?
One of the cool things we've seen people doing there, or that people have asked us to help them enable, is pre-purchase messaging around expected shipping and delivery times. 
Being able to address that on the product detail page (PDP) is great but the problem is you're making a promise around dates and shipping experiences so you have to be pretty confident that you're relaying the right information that you can actually honor. Having the insight into their customer journey, knowing what a normal customer behavior and delivery type looks like, and being able to message that on the PDP, in the checkout, and then post-purchase, is all about consistent messaging at each touchpoint. We've seen a lot of brands really adopting that over the last couple of years just so they can give clearer answers. 
One of the reports that we built was basically a pivot table on steroids that we had received a bunch of questions about from our merchants. The questions—How long is it going to take? What does that experience look like?—get really complicated in ecommerce when, for instance, multiple warehouses are in play for that one merchant.
Depending on what the customer orders, it may ship from one or two warehouses on different sides of the country. It's important to understand that experience and if we're spending way too much money to ship a package all the way across the country, because the warehouse that was closer to that customer ran out of inventory of that item. Then the question arises—how do we minimize when that's happening to better control our shipping costs, and understand the dynamics of when that's happening?
The other trend that we're seeing a lot is that merchants are using more carriers in contrast to the past when they'd use just one—USPS or UPS. They'd go with operational simplicity then, but today, it's common for a good sized merchant to employ three, four, or five different carriers to cover each different geography that they operate in, because they can get much better pricing working with regional carriers or regional providers.
That's fuelled the growth of some of the smaller, but fast growing carriers like OnTrac on the West Coast, and LaserShip on the East Coast, or LSO/Lone Star Overnight in the American South and Southwest, where it's been really hard for them to get traction in the past. Growth of ecommerce, and the increasing cost of shipping have started to drive more of these merchants to explore other carriers, leverage better relationships, and break up with being exclusively FedEx or UPS. This has enabled them to enjoy better performance and better costs across regions.
Can you talk about how being proactive in communicating disruptions with customers can drive better outcomes? Should D2C operators think of it as a way of mitigating downside and support load? What are the opportunities to delight customers and generate more loyalty?
What surprised me when we first launched the concept of messaging a customer about a delayed shipment or a late shipment was, there were a lot of questions from the merchants around, "Should I offer a discount or something in return for late shipment or a bad customer experience?" We say, you don't need to offer them anything except the positive communication that just shows that you're paying attention. 
We see these examples and it's not what we expected, initially. We had incredibly thankful customers writing excitedly because somebody was paying attention to them. It made me wonder at how low customer expectations have fallen of most brands. They really didn't expect any personal service, messaging, or interaction, so when they received one clearly personalized to their exact shipping situation, it was completely out of the ordinary. Even a stalled shipment notification was actually delighting customers. We found that the messages helped especially if they were buying an item as a gift or for a special occasion, so if there was going to be any change or disruption, customers wanted to know so they could make alternative plans. Their delightful reactions to what's ordinarily not good news, really surprised us.
The other thing we've seen is, for some of our customers' products it's actually really important they continue to use them in a really reliable way. We have a whole series of vitamin and supplement companies where continuing to use the product in the prescribed way is really important for the customer to get the benefits.
Having a two-day interruption because shipping was bad can really impact this. We've seen merchants, who on realizing that a shipment is running late and the customer is likely to run out of the product, ship them a three-day supply overnight. They know that if a customer's habit around taking their product breaks for those days, the likelihood that the customer stops taking the product altogether, forgets about it, or falls out of using it regularly is very high. So, they treat a three-day shipping delay, for a customer that's likely to churn if the problem isn't solved, as being worth the overnight shipping of that three-days' supply just to preserve that LTV of that customer. 
This makes the customer extremely excited that the brand cared about them in a positive way, dealt with the problem, and got ahead of it. It's not what most customers expect from ecommerce merchants, so, when they receive that service, it's a real wow moment. Whether it's gifts or products that take really consistent, reliable usage to work matters a lot.
Wonderment integrates with Gorgias. Can you talk about what the support stack looks like for the best ecommerce business and how they design for cost effectiveness and customer satisfaction? Can you contextualize it within the use case you just described where you're using Wonderment to drive internal preemptive notifications to avoid problems rather than be reactive?
For most of our customers, their support stack usually comprises one or two support reps. Sometimes, it's a couple more for the mid-market folk. Typically, they use a tool like Gorgias or Zendesk—it's likely half of our customers use Gorgias—since they are incredibly popular in the Shopify ecosystem for good support teams.
What's important is to find the tools that integrate well with these and help them get more out of that investment, like us. Brands use them to drive happier customers and better support interactions. So, similar to the Klaviyo example earlier, it's all about getting as much data as they can in there and making that easy to work with.
One of the things we encountered early on was this really common pattern of merchants getting a "Where's my order?" type ticket from a customer. They would open up that ticket in Gorgias, click the tracking link, and look at that. That was baffling. All that was needed was to embed the tracking information in the agent interface so they had all the information in that interaction.
We've noticed that it was really valuable to create tickets for merchants—in Gorgias or the help desk system they were using—around the shipping situations that they needed to reply to, proactively. So, we set up a bunch of automations that created tickets around specific situations that merchants wanted to proactively address, but in a one-to-one way. 
For example, anytime a package gets returned to the sender, a ticket is created in Gorgias. It says, "This package is coming back to the warehouse. Here's what you should do with it as the next steps." This was really valuable because, pre-Wonderment, merchants would have no idea that a package was being returned to the sender until it showed up at the warehouse.
Our process gets them a four or five days' headstart on that situation where often, if it's being returned to the sender, the customer might also not realize it's being returned. The customer might assume it's still in transit till two weeks go by and then complain. The brand wouldn't realize till the package reached the warehouse and then they would have to grab the order tag, check their system, and figure out details to manage it from there. Creating those tickets lets them know as soon as something gets marked "return to sender," or "delivery error," and helps the brand get in front of it quickly. 
Even for shipping delays, one situation that's come up a lot especially with the growth of ecommerce and how busy everyone's become is, "This order was placed four days ago and it hasn't been fulfilled by the warehouse yet." In the past, those would basically slip through the cracks until the customer complained. Even then, the agent would possibly have no idea. With a ticket in Gorgias, we enable the rep to follow up with and message the customer while keeping the warehouse informed thereby, being very proactive about each of those relationships.
We find that powers much better customer interactions, because a brand is on top of it. It means bad reviews because of bad shipping experiences—whether it's on their website or on Google or the other placements that they have—go down dramatically. Now, every brand really cares about their reviews so this ensures that such situations become a non-issue.
Wonderment emphasizes branding every customer interaction rather than sharing generic updates and alerts. Can you talk about why that's so important and how your merchants measure the impact of that?
This is very important to brands that want to tightly manage their brand experience with their customers. They want a really strong brand identity, so sending customers to a generic USPS page or UPS page post-purchase, is not very exciting. I've seen this especially resonate with founders of brands, who appreciate this more because they think about not just that one area of the business but every facet as something that they can hold up, examine, and improve upon.
When I talk to the brand founders, I mention the real estate their brand has, and how they can control their PDP, checkouts, and other parts of their brand's experience. However, they give up the real estate around shipping when they push people to USPS.com. USPS shows customers a bunch of ads which is cool, but it's not really speaking to the experience that this person is having with this brand or this customer relationship. 
Wouldn't it be so much better if brands could keep customers on their website, show them messages about new products being launched, and unveil new opportunities to interact with them? It'd be even better to join a customer community or watch a video. The founders get really excited by these ideas and so, a part of it is about that brand messaging. 
The other part is about that opportunity to have a further interaction with that customer, which is often an upsell or a cross sell into a different product line that the customer might be interested in, or other experiences like asking them to leave a review. 
It's as much about extending the creativity of the brand into that place. One of our customers is Feastables, the chocolate bar brand started by MrBeast. They saw people come to their website after watching a MrBeast video on YouTube. Given a very engaging, personalized interaction on the website with this heavily branded site that screams MrBeast off the page, it would be a huge bummer if customers got sent to a generic UPS tracking page.
The brand was excited about hosting a tracking page on their own website that had their exact look and feel, styling, and messaging. This could keep customers inside that MrBeast world where no matter how they interacted with Feastables—through SMS or email or just on the website—they'd have this incredibly consistent and branded experience. This wouldn't have been possible five years ago without a massive investment.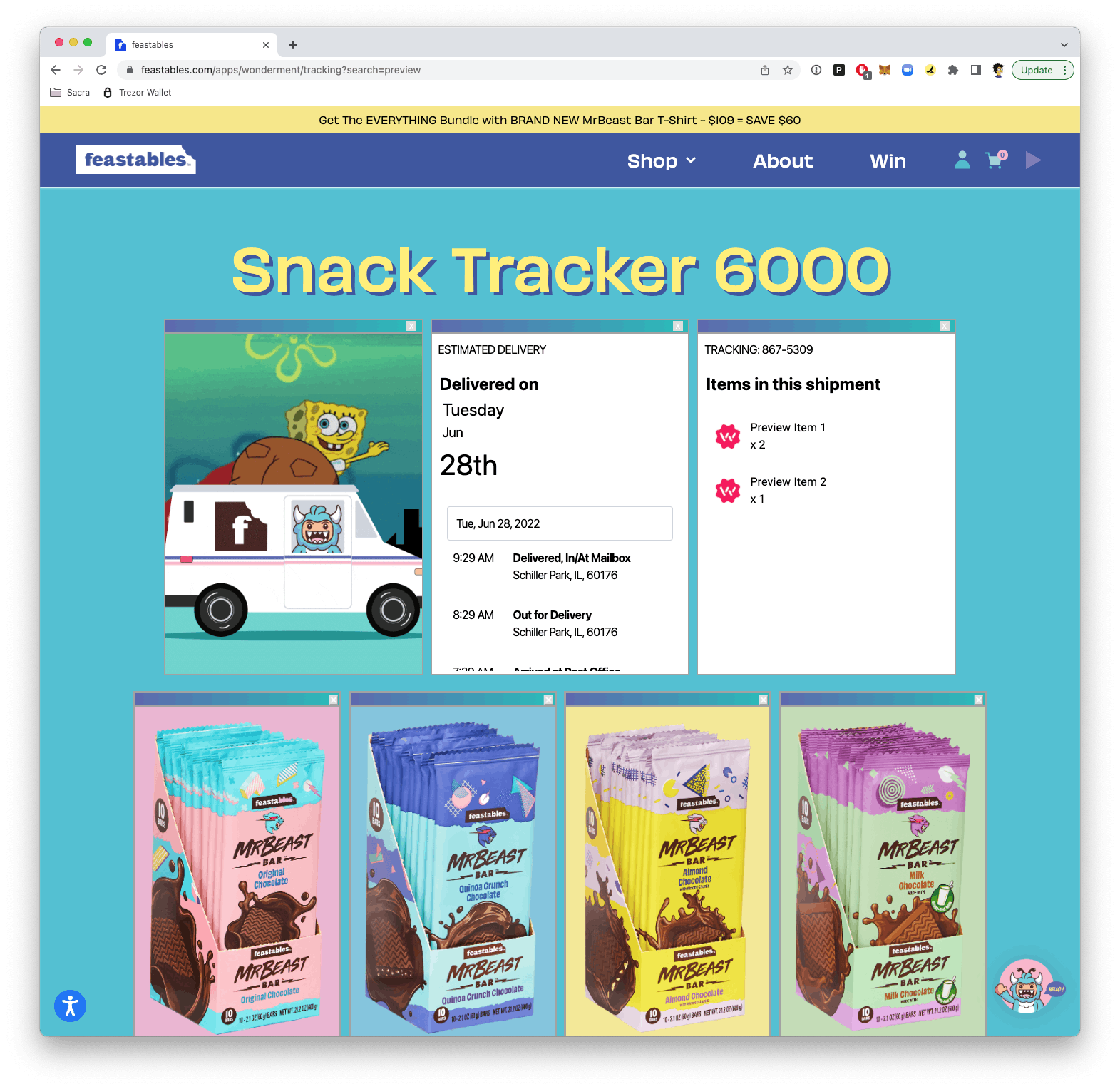 We made it absurdly easy for them to do that and host it completely inside of Shopify. They got all their analytics tags, kept the value inside their store, and understood exactly how many more cross sells or other experiences they could drive at that point.
How should folks think about what's happening in logistics today? How can they adapt to it? Is there any evolution in the underlying tech infrastructure for it? What are the major trends in brands trying to improve their logistics?
Our predominant customer segments are CPG: food and beverage, cosmetics and beauty, vitamins and supplements, and things like that. 
In that segment, most of the time, things end up being pretty small and light to ship.
There's this real interesting fight breaking out between all of the carriers and providers around who's going to make it the easiest and cheapest to deliver a sub one-pound package to anywhere in North America. Some of these consolidated carriers will hold all of your shipments for one or two days, and then put them all in the same truck, and send them to one given location to do what's called a zone skip. 
Folks like DHL Ecommerce, which is trying to compete at that end of the market versus USPS, saying that they think they can beat USPS on price and speed, or at the very least, price.
A lot of these brands are working through these problems of what tools are available to them and which fulfillment companies are going to get them the best price on shipping labels, because depending on your relationship with them, you can get very different pricing on the same package based on whether you're using your own carrier relationship or your warehouse's carrier relationship. There's huge variations in shipping pricing based on the relationship and those negotiations and a lot of research has to be done to figure out how you can save the most money possible and guarantee the best shipping experiences possible.
Disclaimers
This transcript is for information purposes only and does not constitute advice of any type or trade recommendation and should not form the basis of any investment decision. Sacra accepts no liability for the transcript or for any errors, omissions or inaccuracies in respect of it. The views of the experts expressed in the transcript are those of the experts and they are not endorsed by, nor do they represent the opinion of Sacra. Sacra reserves all copyright, intellectual property rights in the transcript. Any modification, copying, displaying, distributing, transmitting, publishing, licensing, creating derivative works from, or selling any transcript is strictly prohibited.