Andrew Hoag, CEO of Teampay on building expense management for the enterprise
Featuring
Teampay is an expense management platform that enables companies to manage request to payment workflows.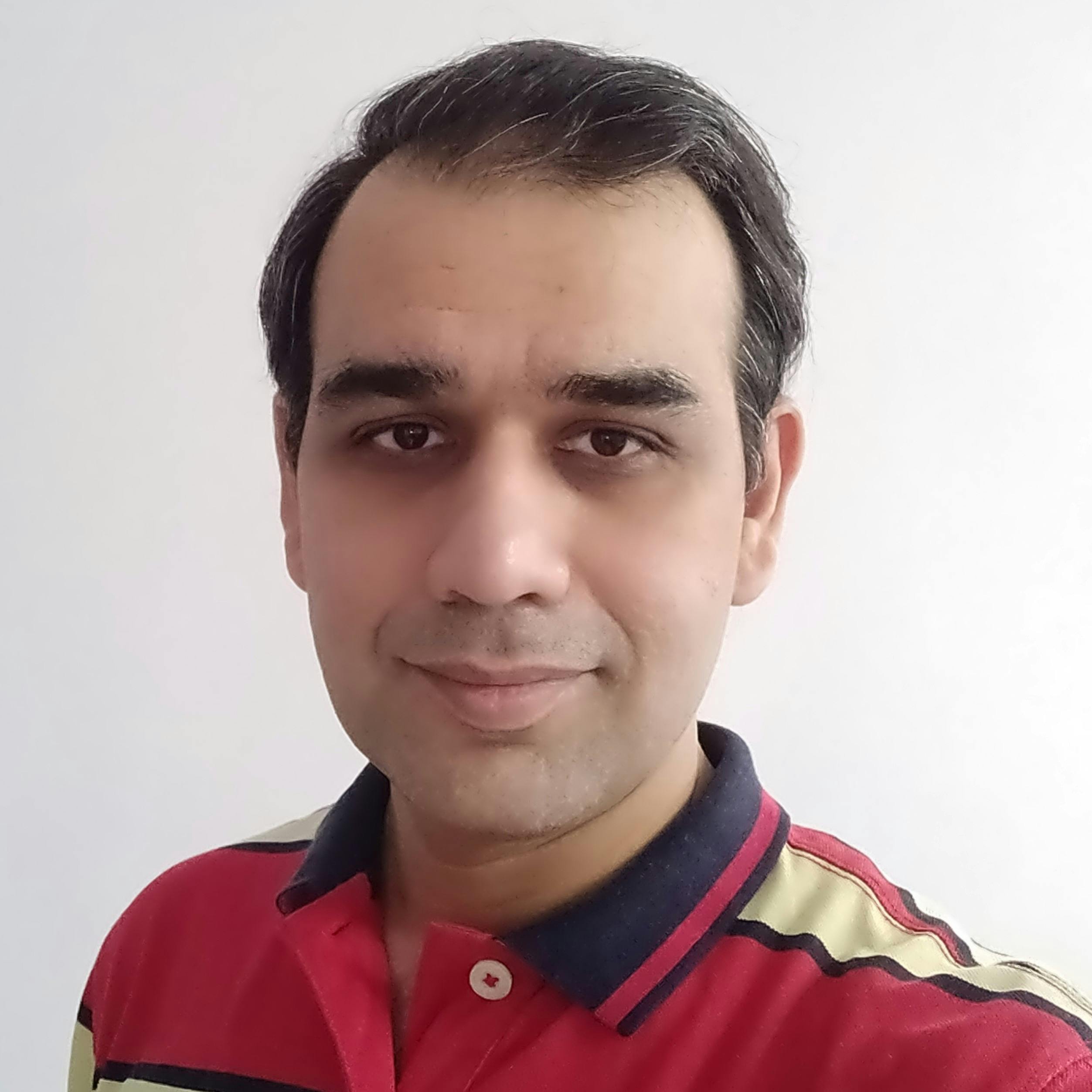 Rohit Kaul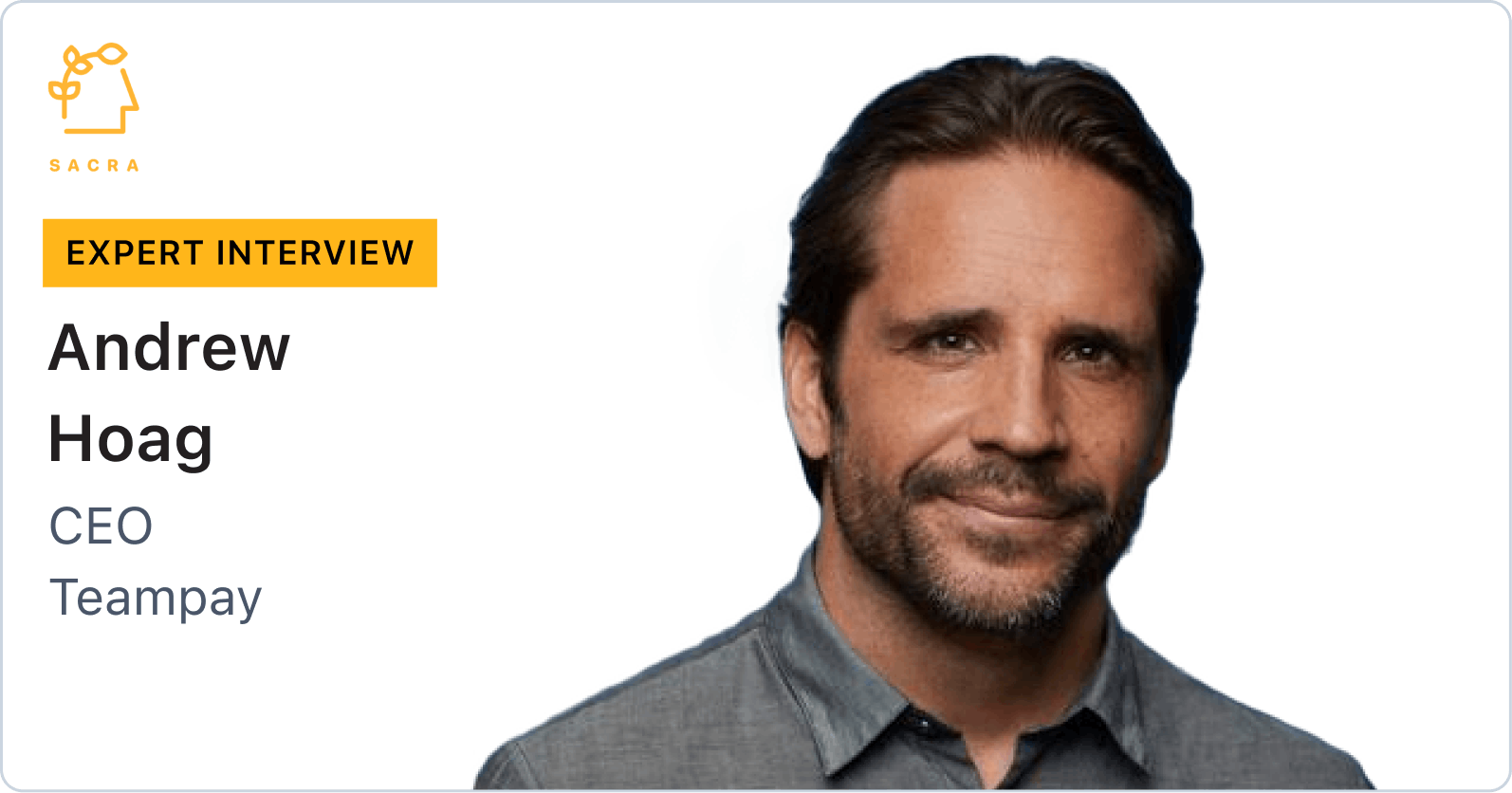 Background
Andrew Hoag is the founder and CEO of Teampay, an expense management platform. We spoke to Andrew about competitive dynamics in the expense management market, Teampay's GTM strategy, challenges in scaling corporate cards, and selling into the enterprise.
Questions
Interview
What went into starting Teampay? What problem are you solving and what's the core use case that's giving Teampay traction?
I started Teampay out of my own frustration. I'd been an operator and entrepreneur for most of my life and realized that whenever I needed to buy something, I had to go to different systems for different purchases. If there was someone on my team that needed to make a purchase, the process wasn't necessarily easy. I was either sharing a corporate card or trying to figure out how to get it paid for. We started Teampay over five years ago with a really simple premise: It's one place for anyone to buy anything regardless of how they're paying. Teampay becomes that simple, single system that can actually route people to the right place, make sure the right policy is enforced, and then even handle the payment on the back. Payment types include reimbursement, a physical card, a virtual card, a corporate card, ACH, check, and wire, whatever it might be. It's distributed spend management and really it's just a single system for any employee to go make a purchase.
Early on Teampay incorporated a Slack app, something that not many expense management companies have done. What thought went into setting up that integration?
That was a really interesting decision for us early on. To add some additional background as to why I started Teampay, the finance team has not benefited from great consumer enterprise software. When I started my career, if I wanted to change my withholding on my W2, I had to pick up the phone and call someone in finance or HR, and they would key it in on PeopleSoft or some other software. Now, you can do all of that self-service. 
Our interface strategy, and how we think about the product, is that we want to bring the product out to the users where they are. Interestingly enough, we were one of the first subscription and enterprise SaaS apps to launch with the Slack-first approach. Then, late last year we launched Teams, and Teams is much larger than Slack. Then, of course, we support native mobile, web and all other types of interaction. But the Slack and Teams integrations are where most of the users interact with us, and then the finance team and manager can interact over email, over the app, or over the web — so we see that usage pattern.
Really, it was just making a tool that was easy for everyone to use. The way I think about it is that the best spend management system is the one that people actually use, regardless of how perfectly it's architected, you need to get the users to use it. There's no logins required, there's no training required, anyone can just pick up and use it.
How did the Slack and Teams integrations impact the product strategy for Teampay?
We really view the opportunity in the space to become the front office to the finance team. There's players like Bill.com and Expensify — all of these are really back office tools. What we realized is that in a modern business, the finance team is actually serving all the employees. That could be making a purchase, but it could also be getting information on spend: How much have I spent this month? Where am I out of my budget? All of those kinds of questions are basically data that needs to be communicated back out to the employees. So our decision to launch on these collaboration platforms was thinking about the finance team having a great front office, providing that really nice front office experience. I describe it as the difference between walking into an Apple store where you can pay on your phone and walk out and have this amazing front office experience, versus going to the DMV.
Are these app integrations your primary go-to-market channel? Or are there other channels that are more important?
Our primary distribution channels have actually been from inbound on the marketing side in partnerships. That's actually driven a lot of distribution for us. Interestingly enough, we found there's a lot of systems that touch money, but none of them actually control it. When putting in a system that controls money, it needs to sync with other systems, whether that's the HRIS system, accounts payable, ERP, vendor management, contract management, or travel. All of those systems touch and handle spend, but Teampay sits in the middle of it. Those partnerships have been really great opportunities for us on the distribution side. Then, we have a classic B2B sales model with an inside sales team.
Teampay has a partnership with Silicon Valley Bank and Airbase has a partnership with American Express. You mentioned the partnerships help with distribution, but are there other business benefits that you get through these partnerships?
From a partnerships perspective, working with the banks and the issuers is really important because it moves us into mid-market and enterprise. For our customers, the average employee count is over a thousand employees. We have mid-market, larger customers and we've had a dozen companies go public using Teampay. In those larger customers, there's not always the flexibility to choose your card provider. We launched with Silicon Valley Bank almost four years ago, and we were the first commercial virtual card integration on Silicon Valley Bank. We have two other issuing partnerships that we're working on this year. That's really important to us, because it gives us access to those customers. But the partners also like it, because it helps them differentiate their product, and allows them to add incremental value beyond just the cash back or the rebate, which has become heavily commoditized.
What's your process for picking partners for card issuing? What are the key criteria which are important for you, and how do you go about it?
Disclaimers
Read more from
Read more from
Read more from