Ro and the telehealth capital cycle
Featuring
Ro is a direct-to-consumer telehealth platform which provides consultations, online pharmacy, at-home lab tests and at-home care.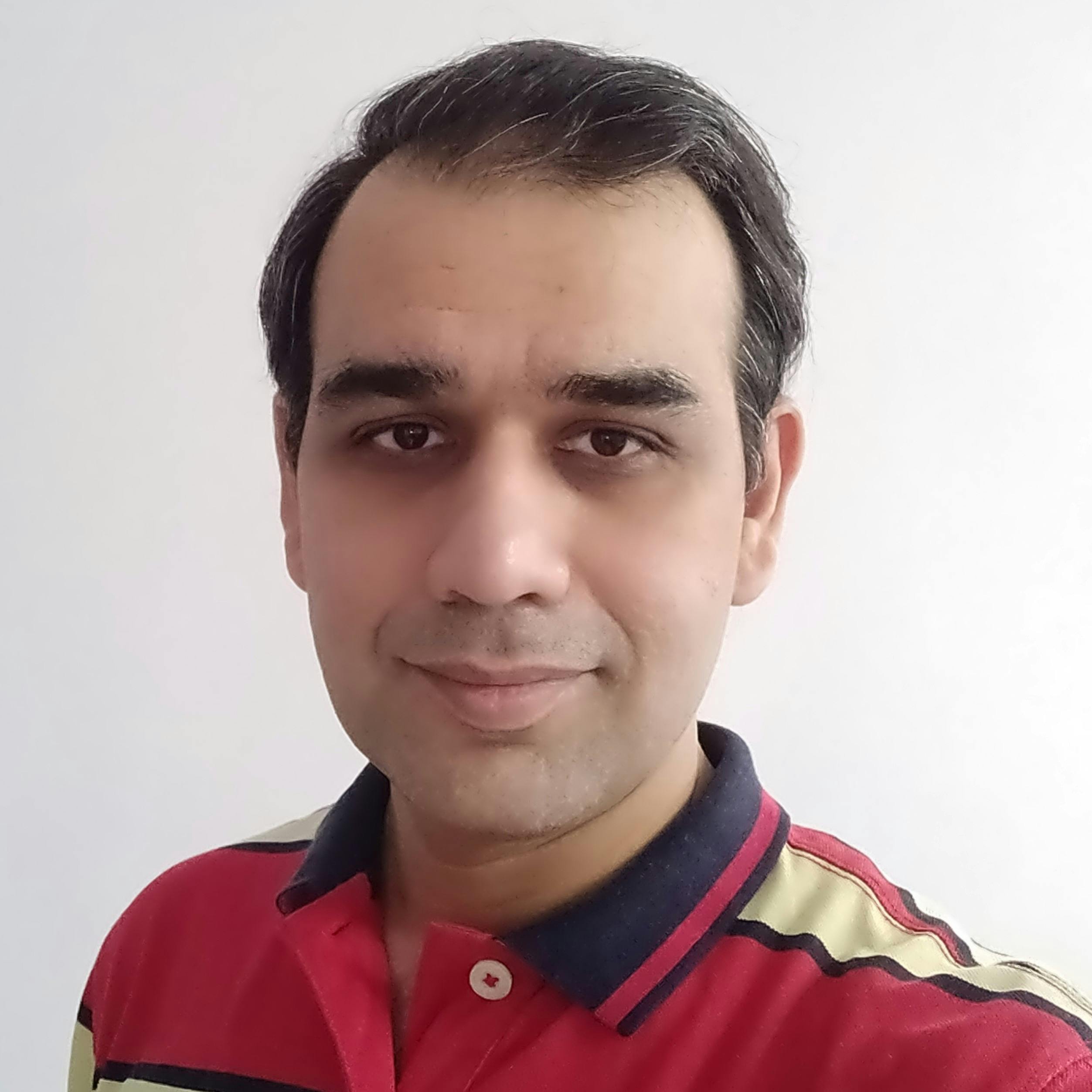 Rohit Kaul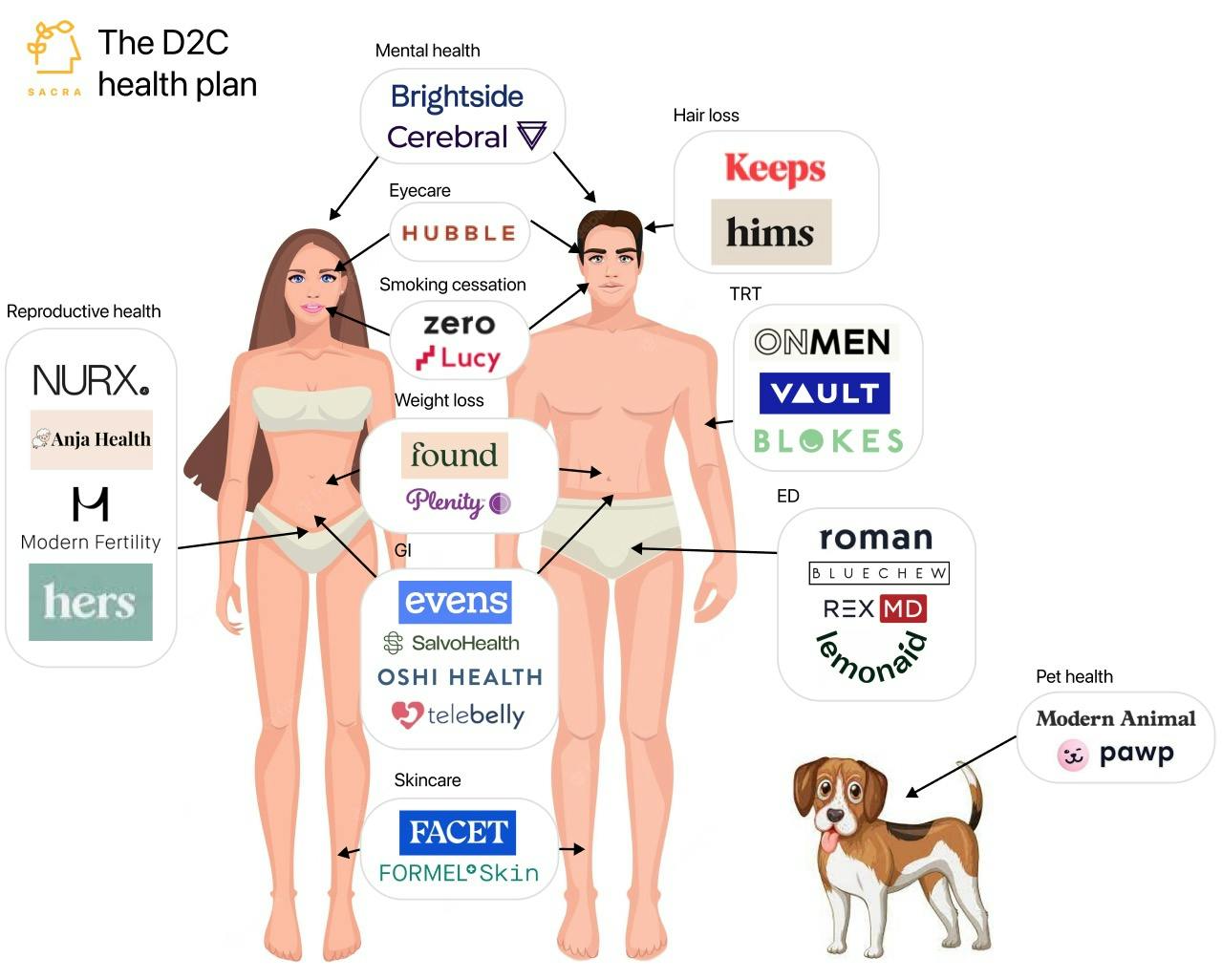 Get more private company metrics, insights, and analysis in your inbox.
Success!
Something went wrong...
2017 saw a major event in the pharma industry: Pfizer's Viagra patent expired, making it possible for anyone to make cheaper generic versions. Suddenly there was a glut of Facebook and Instagram ads of shady websites selling generic Viagra at rock-bottom prices, duping customers and making them suspicious of anyone selling generic Viagra. (link)
Roman (now Ro, valued at $7B) and Hims (NYSE: HIMS) launched in 2017 to tap into the $4B ED market, using telehealth to do an end-around the stigmatized clinic visit. For the first time in US healthcare history, consumers could answer a few questions online, facetime their doctors, and get door-step prescription delivery in discrete GenZ-friendly packaging. (link)
Instead of charging insurers/employers for consultations like Teladoc (NYSE: TDOC), Ro and Hims made the consultations free and monetized in app by selling generic Viagra on a monthly subscription. Free consultations and cheaper generic Viagra reduced the cost per prescription to $10, while even the lowest co-pay ranged from $10 to $40. (link)
They grew their subscriber base by 75x (Hims) and 25x (Ro) in 9 months, scaling as an asset-light managed marketplace connecting consumers to doctors instead of employing them directly. They offered doctor consultations and filled prescriptions all in one app experience, removing regulatory barriers to scale like anti-kickback laws by not accepting insurance and by working only with contractors vs on-roll doctors. (link)
With the wide onset of COVID in April 2020, telehealth consultations exploded to 78x of Feb 2020 levels, leading Ro's valuation to grow 10x to $5B and precipitating Hims's $1.6B IPO. VCs would go on to pour $29B into digital health startups in 2021, 2x of 2020, and 4X of 2019. (link)
But COVID giveth and COVID taketh away—Ro's yearly revenue growth dropped to an estimated 30% in 2021, and Hims is expected to grow by 50% in 2022, its lowest annual growth thus far. Revenue for others like Thirty Madison ($1B) and Cerebral ($4.8B) has been flat too, and in the biggest retreat in the telehealth space, Amazon shut down its B2B telehealth service Amazon Care. (link)
It's been hard for Ro and Hims to grow because of high churn (50%~ yearly) and because the majority of usage is still for their core ED products. Cross-sell into other conditions like hair loss has been lower than expected—for Ro, new subscribers to their ED product are still driving the largest share of revenue across their products. (link)
Compounding the problem, competition has driven up CAC—the early, rapid growth of Ro and Hims attracting numerous other startups, including Thirty Madison with Keeps for men's hair loss, Cerebral for mental health, Calibrate Health for weight loss, Actualize for men's hormones, Nurx for female health and more. Similar to what we saw happen in consumer DTC, the fast followers came in, saturated the market, and drove up the cost of ads in a race to the bottom to acquire subscribers. (link)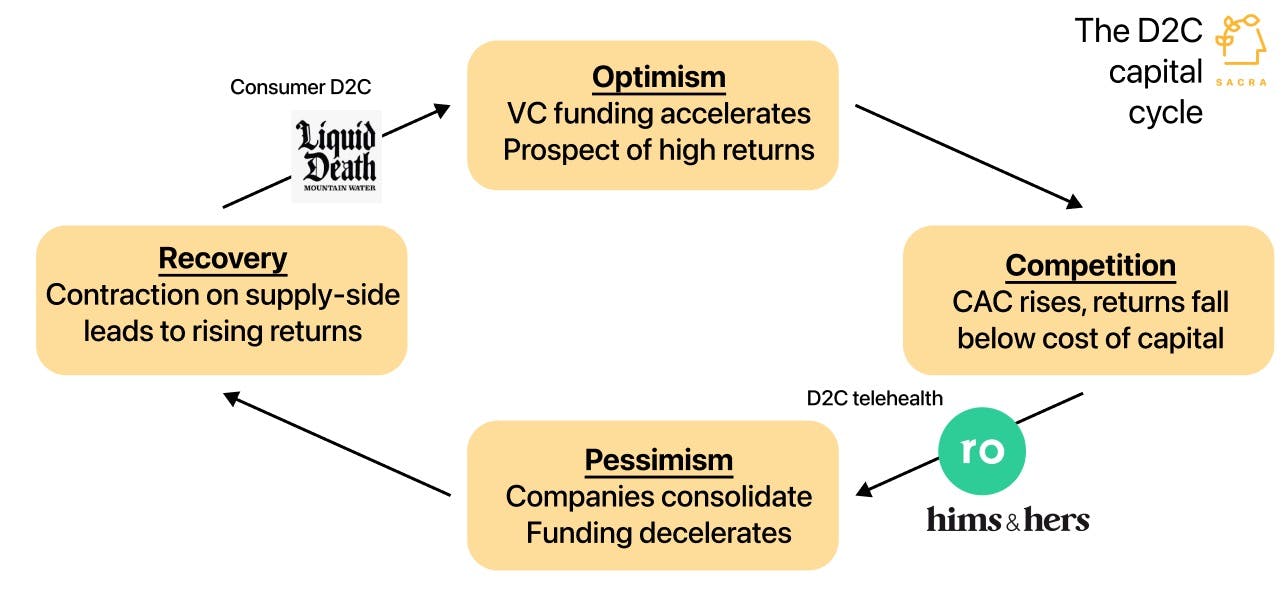 Ro and Hims' paid spend has risen even higher since Apple introduced App Tracking Transparency in iOS 14.5, making it harder for them to cheaply and accurately target their core cohorts. Marketing spend per new subscriber in 2022 is 1.25x of what it was in 2021. (link)
It gets worse: after avoiding regulators for long, telehealth startups that also prescribe medications are now in their cross-hairs. The DOJ recently opened an investigation against Cerebral Health for allegedly aggressively prescribing controlled substances like Adderall and Ritalin even to patients who didn't need it.
Just in the last 4 months, DTC telehealth companies that raised pre-COVID at 10x-20x revenue multiples have done massive rounds of layoffs, letting go 6,000 people or ~20% of their headcount. Public digital health companies have lost 60% of their market cap in 2022. (link)
Today, we're seeing the big telehealth companies consolidating via acquisition as they look to move the needle on ARPU, like Teladoc with Livongo, the diabetes care specialist they bought for $18B. By expanding downstream into more specialized disease care and management, telehealth companies capture more share of consumer's healthcare wallets, improving ARPU. (link)
Newer DTC telehealth companies look to build stronger brands with better retention dynamics through healthcare solutions customized for specific communities like Folx (queer and trans healthcare), Spora (people of color), and OYE (Latinx community). ThirtyMadison acquired Nurx and Ro acquired Modern Fertility, both of which address female health, moving away from the sector's male focus. (link)
Similar to DTC companies like Glossier ($1.8B), telehealth companies are exploring hybrid brick and mortar as an option to grow distribution beyond saturated digital channels. We're seeing Hims sell through Walgreens and Ro sell through Walmart while newer startups—like Pawp in the world of animal care—look at virtual care and brick and mortar clinics as a continuum, looking for cost-effective ways to set-up smaller, efficient physical spaces that blend in-person care with telehealth while reducing CAC. (link)
With patient demand for virtual care still strong post-COVID, what we're seeing now is that the pendulum in telehealth is  moving away from acquisition-hungry growth machines towards sustainable, technology-first businesses. Particular areas of focus for investors and entrepreneurs include mental health, personalized medicine, chronic condition management, cardiovascular health, and disease monitoring.
For more, check out this other coverage from our platform:
Read more from
Read more from