Home

&nbsp>&nbsp

Companies

&nbsp>&nbsp

Ro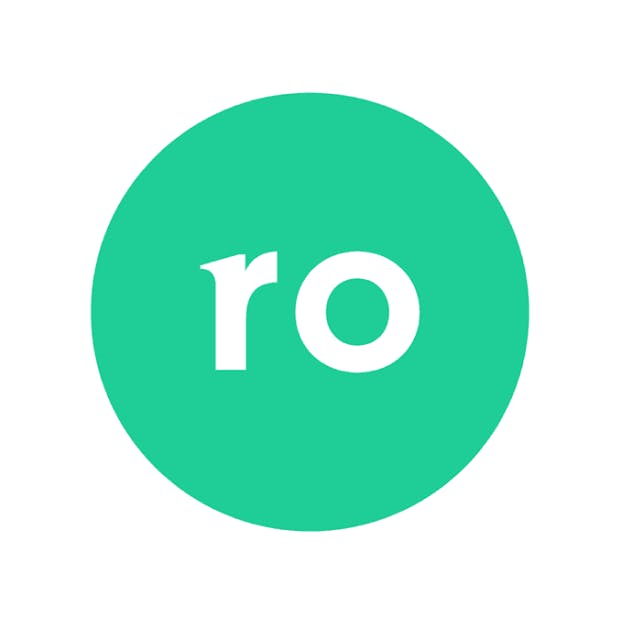 Ro
Ro is a direct-to-consumer telehealth platform which provides consultations, online pharmacy, at-home lab tests and at-home care.
Revenue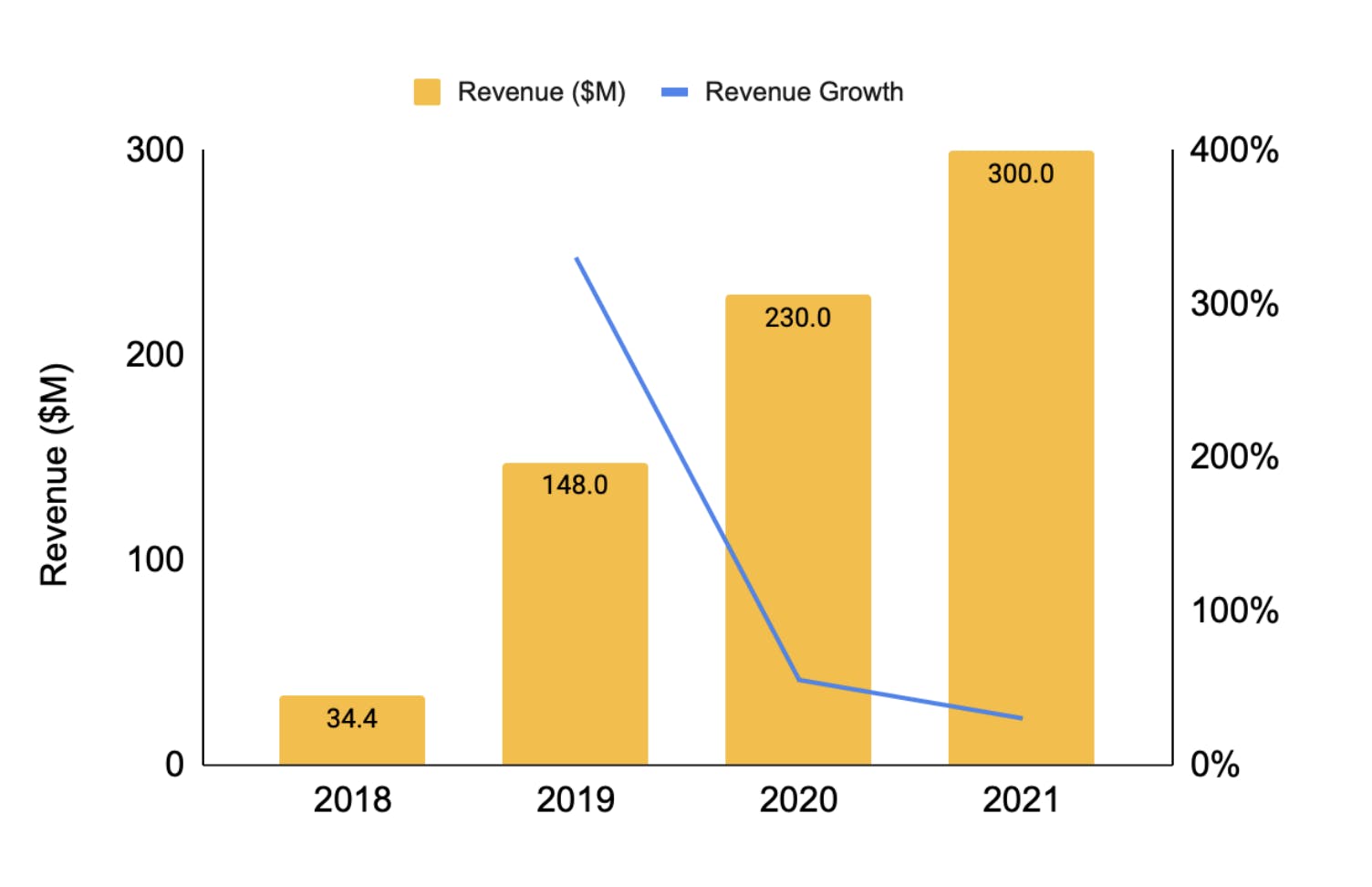 In 2021, Ro made an estimated $300M, a 30% increase over its 2020 revenue estimate of $230 million. Ro's growth has slowed over the last three years.
Most of Ro's revenue comes from Roman, the erectile dysfunction (ED) product and men's health digital clinic. It is estimated that Roman contributed ~$180M to the topline in 2020, and non-Roman revenue was ~$50M. Non-Roman revenue is growing faster than Roman revenue and is expected to grow by 150% in 2021.
Within non-Roman revenue, Plenity (weight management service) is estimated to contribute ~$10M in 2021, at a 1500% growth from 2020. Ro Skincare (a prescription dermatology line) is expected to do $20M in 2021 at 50% YoY growth.
Valuation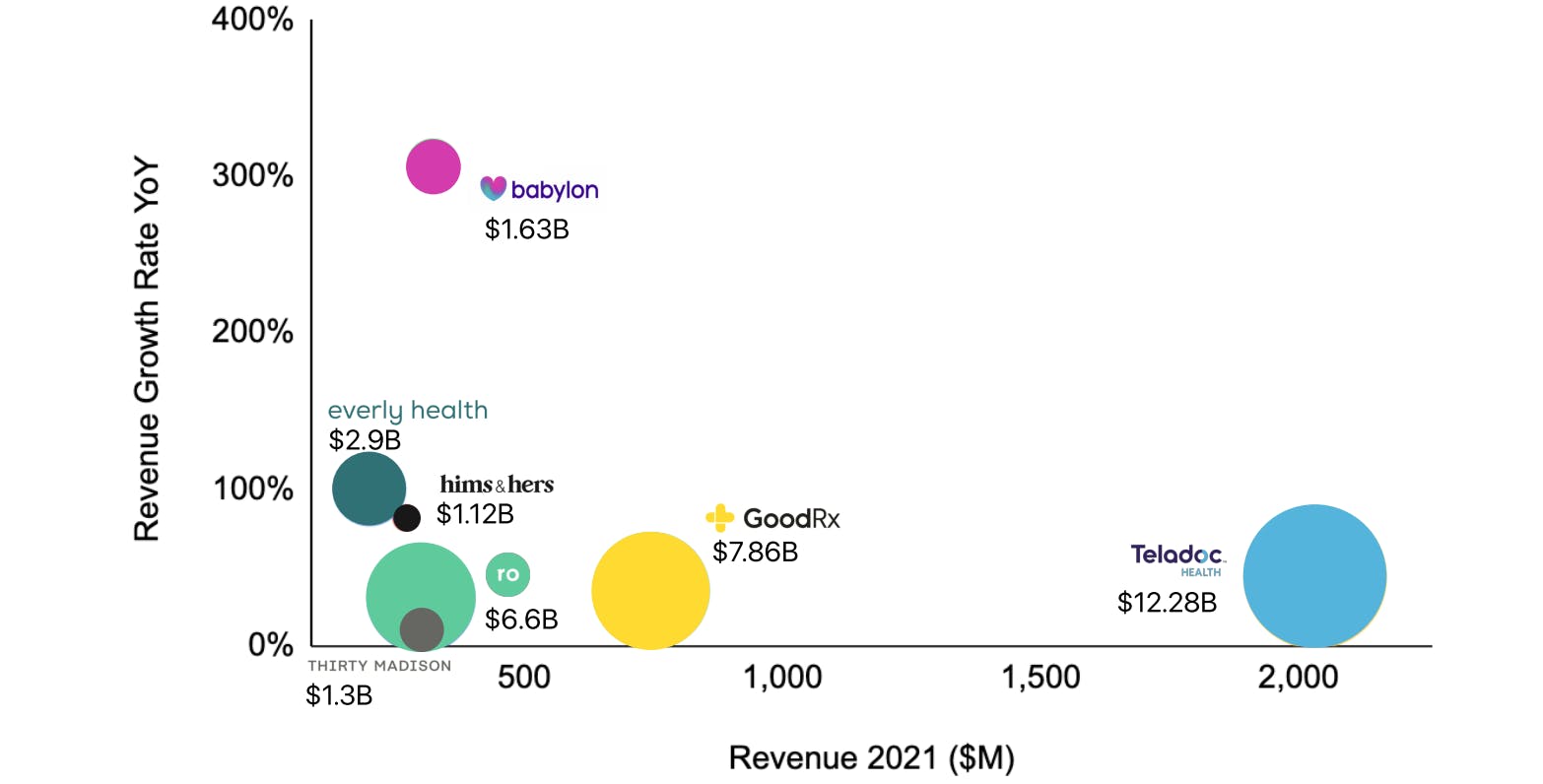 Key telehealth and healthcare D2C companies by revenue and revenue growth rate. Bubble size = valuation. Note: Thirty Madison's revenue estimate is for 2022. Its 2020 revenue is estimated to be $250M
Ro has raised ~$1 billion and its last publicly available valuation is $6.6 billion (2022). Its valuation increased by 4X in less than two years.
At an estimated revenue of $300 million (2021), its valuation/revenue multiple is 22X, higher than its peer group. Hims & Hers, a publicly listed company & Ro's competitor is at 4X multiple. Legacy telehealth player Teladoc is at a 6X multiple, with almost 7 times annual revenue.
Hims & Hers listed through SPAC in Jan 2021 at a valuation of $1.6 billion and ~11X multiple, but has lost 50% of its market cap since then.
Product

Ro started as Roman in 2017, offering telehealth consultations and online order of pills for erectile dysfunction, which provided it a wedge in the telehealth market. It rapidly became popular as it made it easy for patients to avoid the stigma of visiting the doctor's clinic or purchasing medicines in-person and still find qualified doctors and genuine medicines in discreet packaging.
Roman also flipped the model of patient-doctor interaction where patients had to research and find a doctor and then wait many days for an appointment to spend just a few minutes with the doctor, to doctors being available remotely and on-demand.
With Ro, patients pay $15 for the online visit and unlimited free follow ups. The entire fee is paid to the doctor minus the card transaction fee. Patients pay out of pocket as Ro doesn't work with insurers yet.
Instead of charging patients, Ro monetizes by selling the digital clinic management software to doctors who pay Ro a monthly subscription fee. Ro also acts as a patient sourcing platform for doctors that lets them treat patients without the geographical restrictions, significantly expanding doctors' care-giving opportunities. Ro's second revenue stream is the prescription fulfillment through its pharmacy. Ro covers conditions where patients may need regular support rather than one-off conditions such as UTI and sinus. This increases the repeatability of pharmacy sales.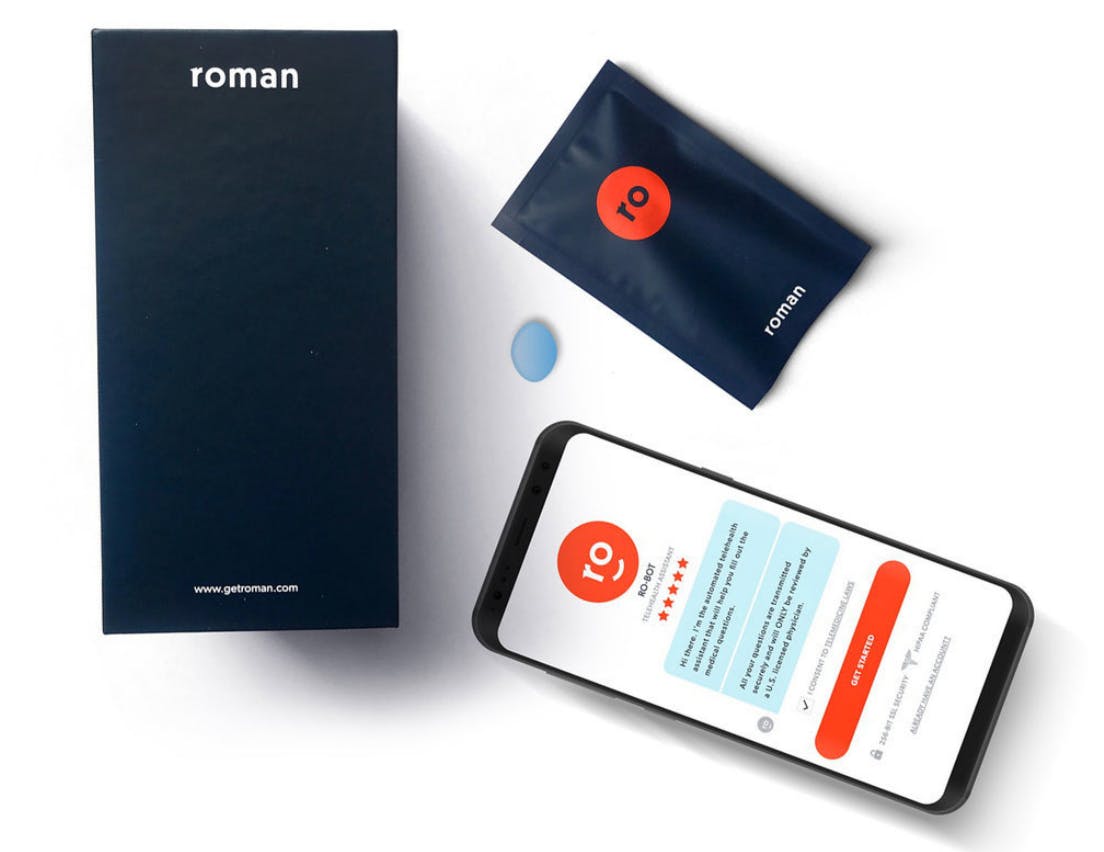 Roman's aesthetic D2C packaging
Competition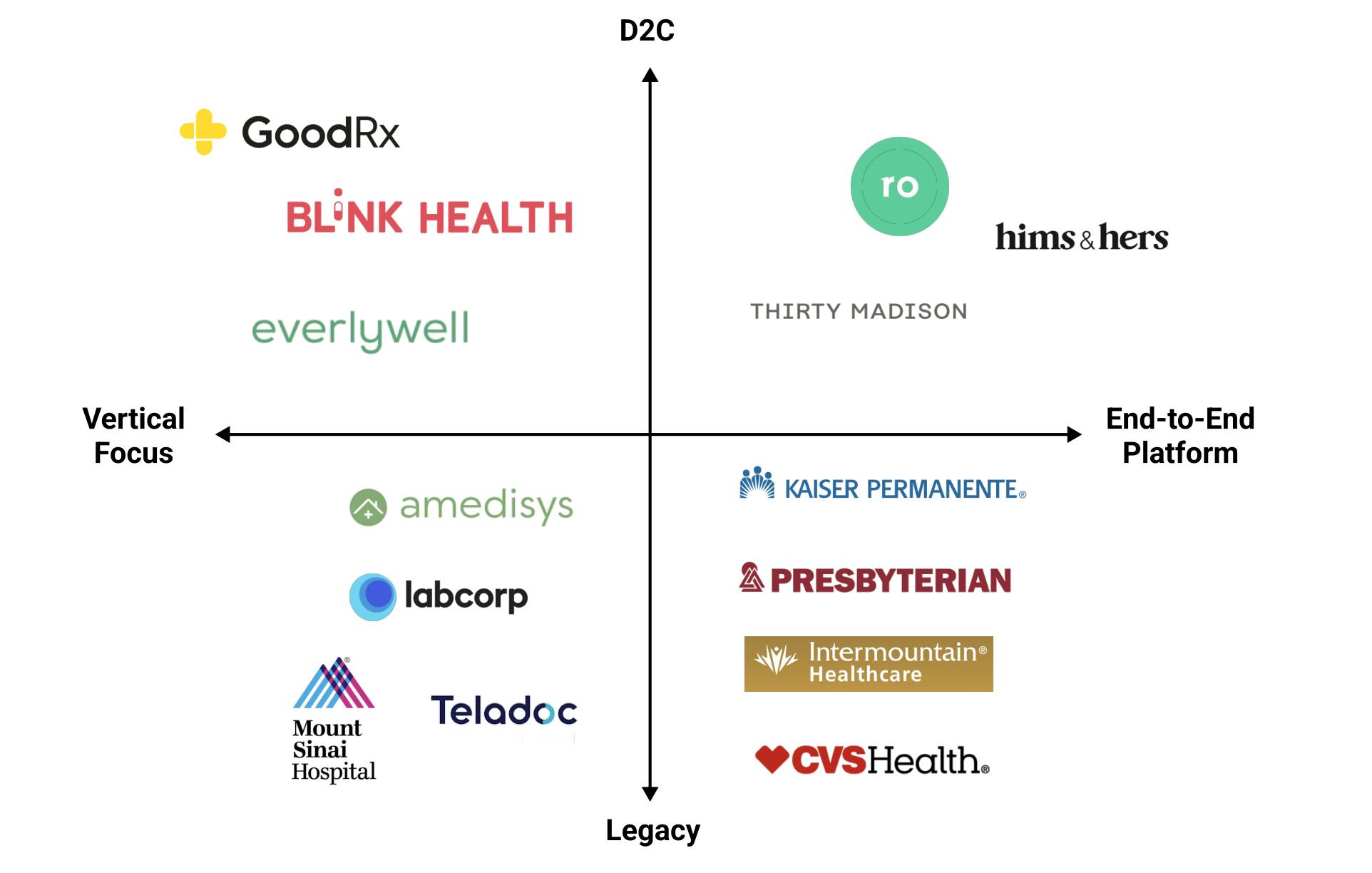 COVID-19 provided massive tailwinds for telehealth in the US. Consumer adoption increased from 11 percent of consumers using telehealth in 2019 to 46 percent in 2020. It is estimated that up to $250 billion of current US healthcare spend could move to telehealth in near-term. Ro competes with three types of players for patient's wallet shareL
D2C telehealth players: Companies such as Hims & Hers and Thirty Madison are similar to Ro. Digital clinics backed by generic drugs as a business model is undifferentiated and not hard to copy. Also, the emphasis on affordability is a double-edged sword as patients can switch any time to a more affordable option.
Legacy telehealth players: Companies such as Teladoc and Amwell are large telehealth companies with revenues in billions of dollars. However, they focus on B2B2C and serve individuals through their employers, health plans or hospitals/health systems. Ro caters primarily to the patients who pay out-of-pocket. It also has the advantage of providing an integrated experience through online pharmacy and lab tests, though it is yet to grow these services to any meaningful scale. Till the time Ro continues to follow the out of pocket payment model, it can co-exist with large companies as the patients overlap will be small.
Legacy healthcare organizations: There are large multi-billion dollar companies in all markets which Ro has recently entered. However, these are very large markets and Ro is a very small player in these markets. Ro's GTM currently is to upsell its existing customers to utilize more services than to actively compete with the large players.
TAM Expansion
Ro's entry into other parts of the healthcare stack through acquiring new products to become vertically integrated is the key to their future growth.
As the largest player in D2C telemedicine, Ro's brand allows it to attract patients at lower CAC anywhere in the stack and then cross sell and upsell other services, allowing them to grow LTV beyond just selling generics. Their economies of scale mean they can sell at lower prices, providing a longer-term advantage. Ultimately, Roman is betting on the future of healthcare being at-home and online, and accumulating full-stack healthcare offerings that cover different aspects of this future.
Ro has made a number of acquisitions over the last two years that allow it to reposition itself as a vertically integrated healthcare provider and a one stop shop for patients rather than just a D2C telehealth company. These acquisitions include:
Workpath in December 2020 that provides at-home diagnostic and care provider

Modern Fertility in May 2021 that provides at-home customized fertility test
Kit in June 2021 which is an at-home health and lab-testing solution
Dadi in January 2022 which is a sperm collection and testing startup

Down the road, Ro could even consider expanding to compete with Aetna and Anthem in the trillion-dollar market for health plans, designing custom health plans for employers to let their employees access Ro's services. Ro could build itself into a one stop shop for employees for diagnosis, prescription and tests, making it an attractive proposition for employers so that they don't have to deal with multiple vendors.

B2B2C Ro also has a B2B2C expansion opportunity that it's started exploring with its acquisitions of Kit and Workpath. COVID has fueled the growth of at-home testing (self or through a professional) and the market is expected to reach $8 billion by 2027. In 2021, Ro served 150,000+ at-home appointments for other companies through Workpath. Ro can create 'at-home diagnostics as a service' and sell it to insurance and healthcare companies which do not have their own at-home testing setups.

International Many countries are seeing a rise in telehealth adoption post COVID. For instance, the European telehealth market is expected to grow faster than the US and reach ~$30 billion by 2026. Similarly, in Asia-Pacific countries, 46% of patients expect to use telehealth in the near future, compared to 22% preCOVID. Both of these geographies have existing D2C telehealth startups that Ro can acquire to get a wedge in the market. There are also heavily funded D2C telehealth unicorns with merger opportunities. For instance, Ro's competitor Hims & Hers acquired London based health platform Honest Health in 2021 to drive its geographic expansion.

Risks
Post-COVID drop off in tailwinds: During the COVID crisis and lock-downs, telehealth provided a lifeline to many patients. The use of telehealth in the US ballooned during COVID as ~32% of office and OPD visits happened through telehealth in April 2020 (78X over 2019). However, this rate has now come down to 13-17% across different specialities. This is still 38X of pre-COVID levels but it is difficult to predict how many people will go back to the doctor's office. This post-COVID behavior change can become a major headwind for telehealth companies like Ro. For instance, Teladoc has lost 77% of market cap in the last one year and Hims & Hers has lost 80% of market cap since its peak in January 2021.
Valuation: Another risk for Ro is its high valuation. Its valuation/revenue multiplier of 22X is an outlier in the industry. Ro's high valuation has implications for investors both in terms of its ability to generate a sizable return for new investors and to recruit the high-quality talent they will need going forward—at $6.6B, Ro may be too richly valued for executives looking for upside value on their next job.
Fundraising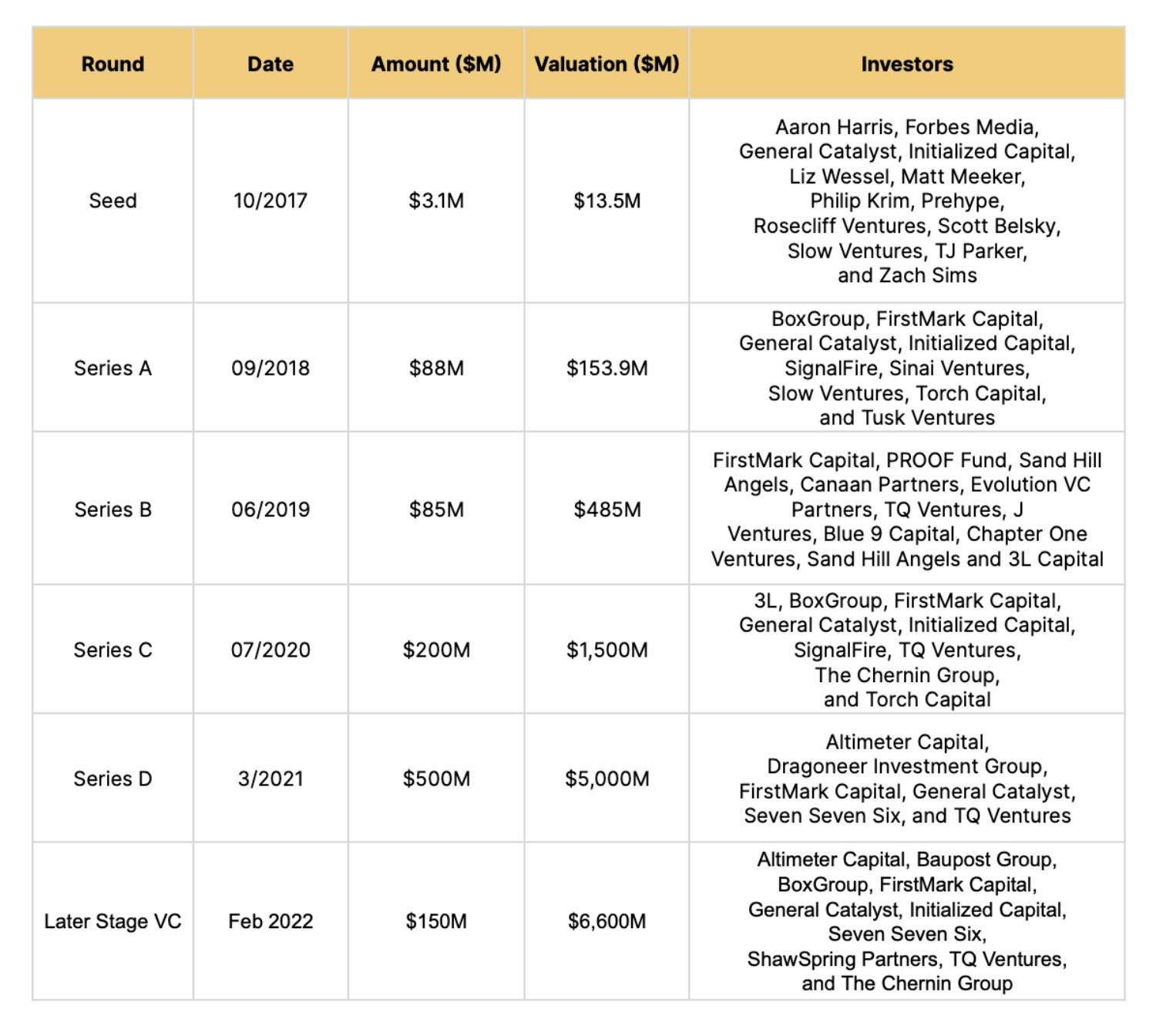 Team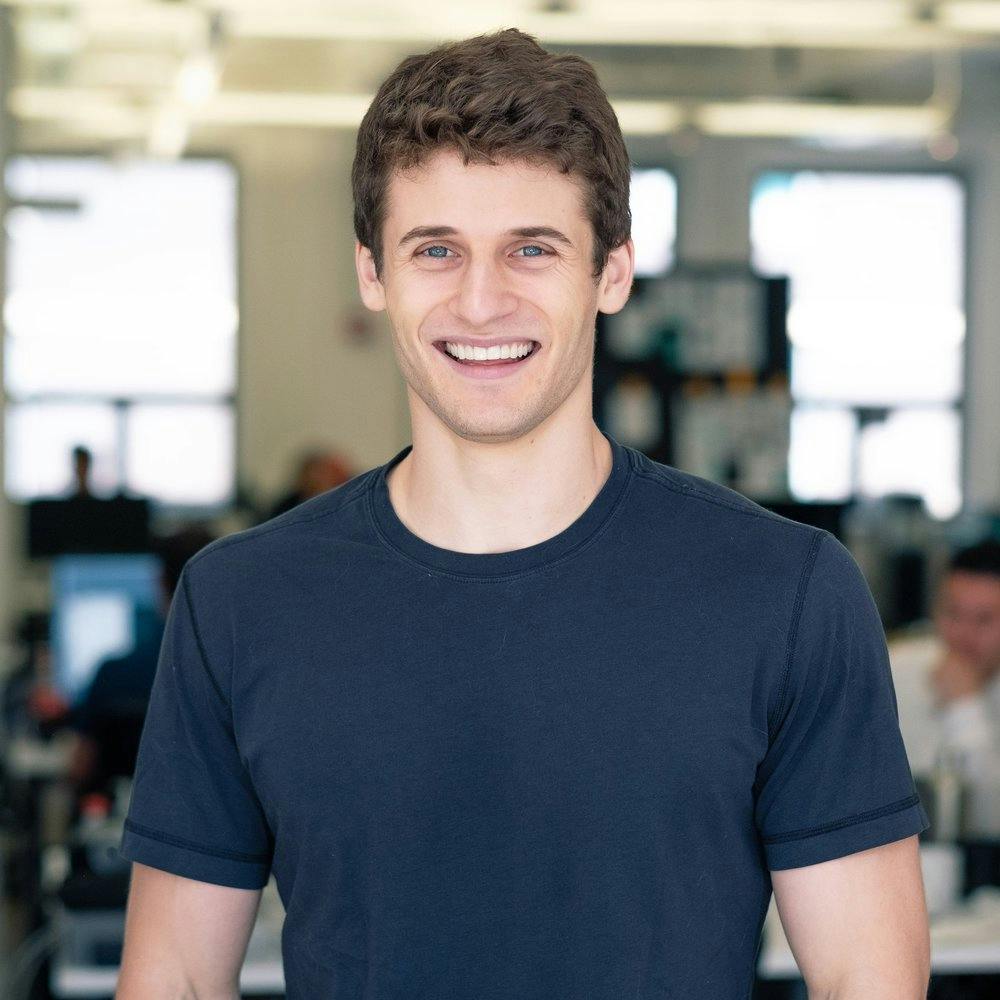 Zachariah Reitano
Co-Founder & CEO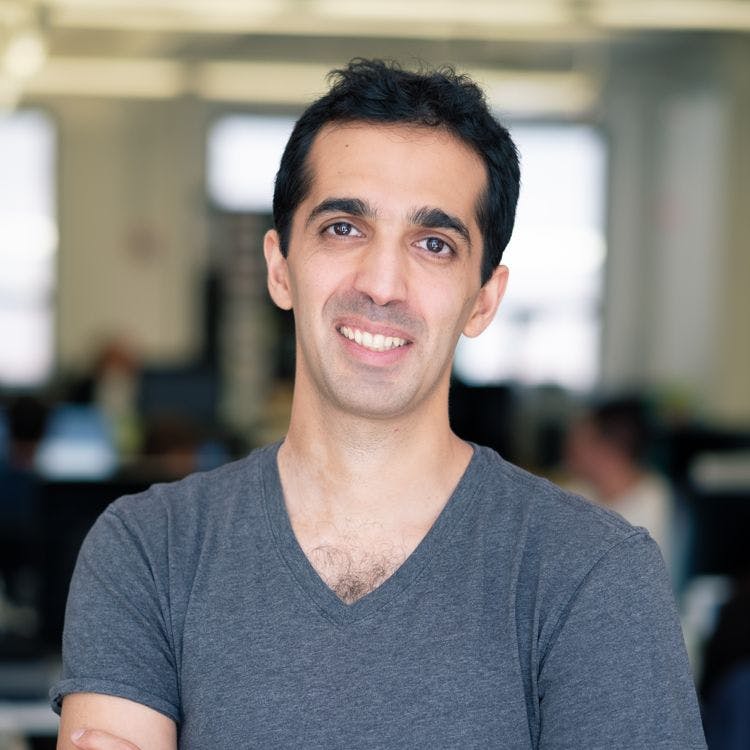 Saman Rahmanian
Co-Founder & CPO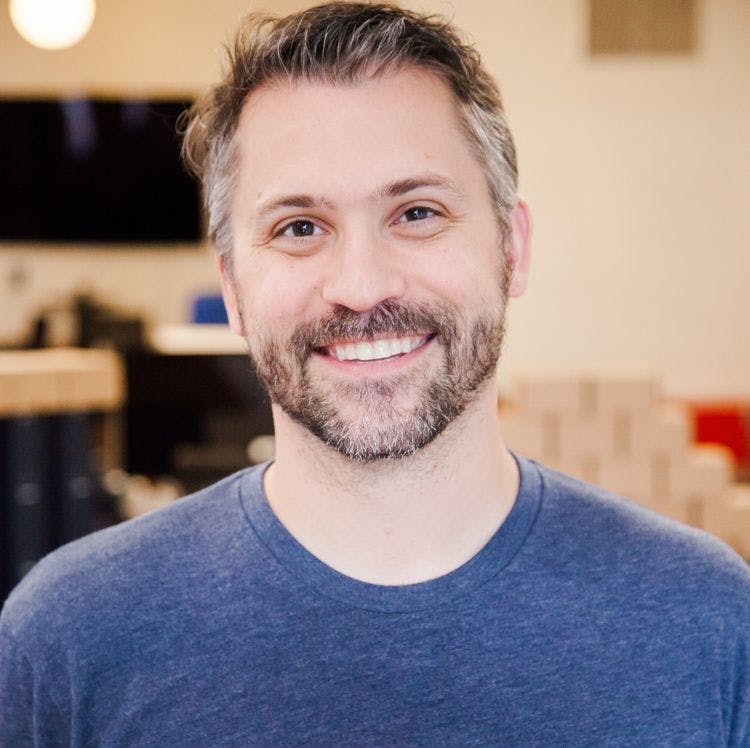 Robert Schutz
Co-Founder, CGO & CDO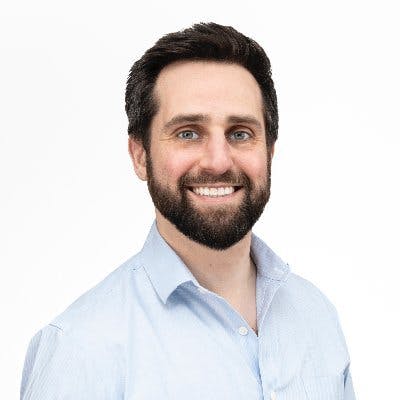 Aron Susman
CFO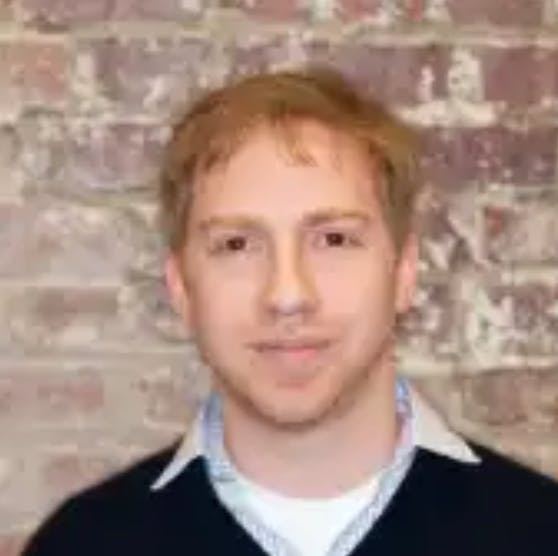 Todd Levy
CTO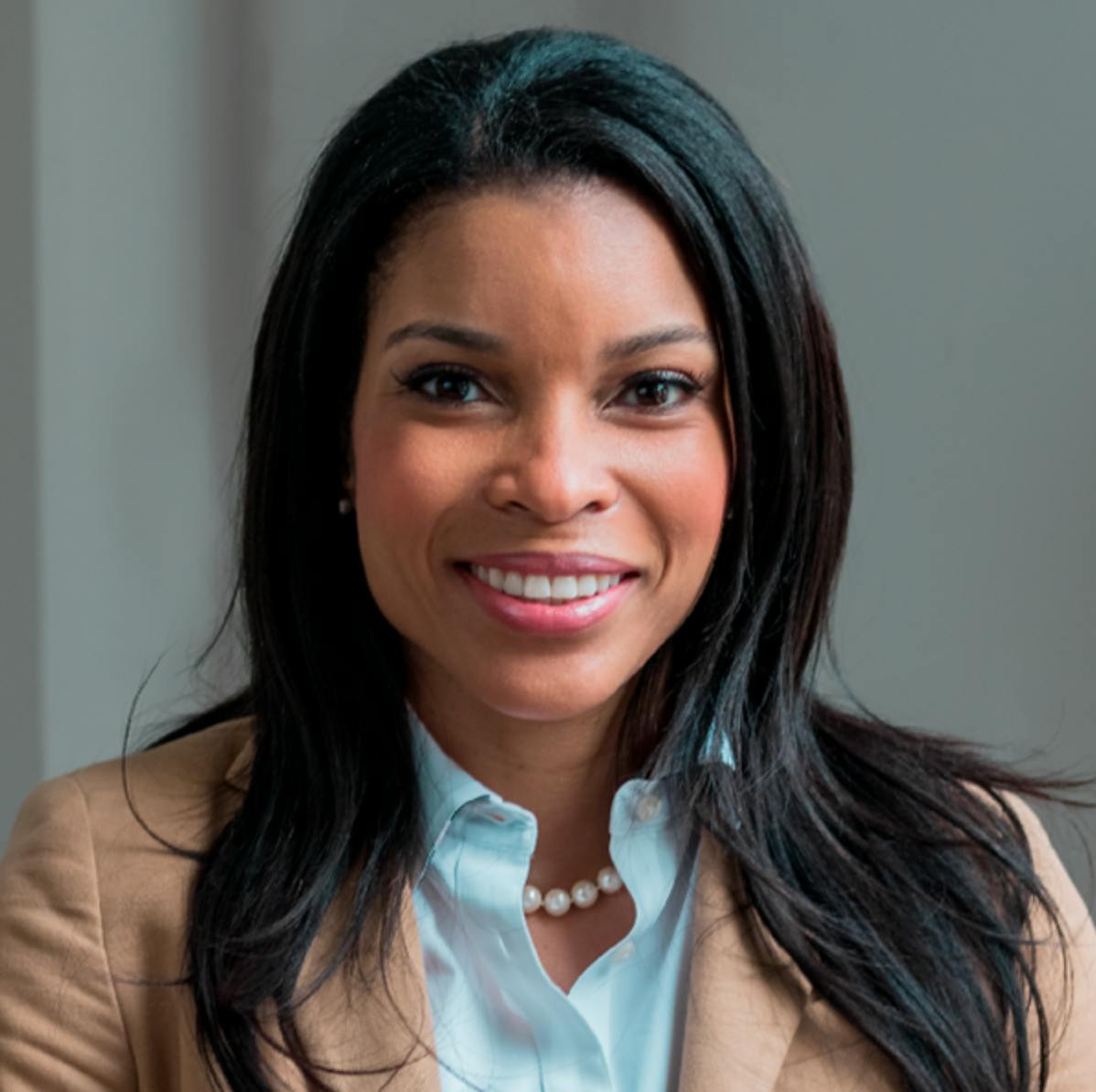 Melynda Barnes. MD
VP, Medical Affairs &
Disclaimers
This report is for information purposes only and is not to be used or considered as an offer or the solicitation of an offer to sell or to buy or subscribe for securities or other financial instruments. Nothing in this report constitutes investment, legal, accounting or tax advice or a representation that any investment or strategy is suitable or appropriate to your individual circumstances or otherwise constitutes a personal trade recommendation to you.
Information and opinions presented in the sections of the report were obtained or derived from sources Sacra believes are reliable, but Sacra makes no representation as to their accuracy or completeness. Past performance should not be taken as an indication or guarantee of future performance, and no representation or warranty, express or implied, is made regarding future performance. Information, opinions and estimates contained in this report reflect a determination at its original date of publication by Sacra and are subject to change without notice.
Sacra accepts no liability for loss arising from the use of the material presented in this report, except that this exclusion of liability does not apply to the extent that liability arises under specific statutes or regulations applicable to Sacra. Sacra may have issued, and may in the future issue, other reports that are inconsistent with, and reach different conclusions from, the information presented in this report. Those reports reflect different assumptions, views and analytical methods of the analysts who prepared them and Sacra is under no obligation to ensure that such other reports are brought to the attention of any recipient of this report.
All rights reserved. All material presented in this report, unless specifically indicated otherwise is under copyright to Sacra. Sacra reserves any and all intellectual property rights in the report. All trademarks, service marks and logos used in this report are trademarks or service marks or registered trademarks or service marks of Sacra. Any modification, copying, displaying, distributing, transmitting, publishing, licensing, creating derivative works from, or selling any report is strictly prohibited. None of the material, nor its content, nor any copy of it, may be altered in any way, transmitted to, copied or distributed to any other party, without the prior express written permission of Sacra. Any unauthorized duplication, redistribution or disclosure of this report will result in prosecution.