Neal Jean, CEO of Beacons, on building vertical SaaS for creators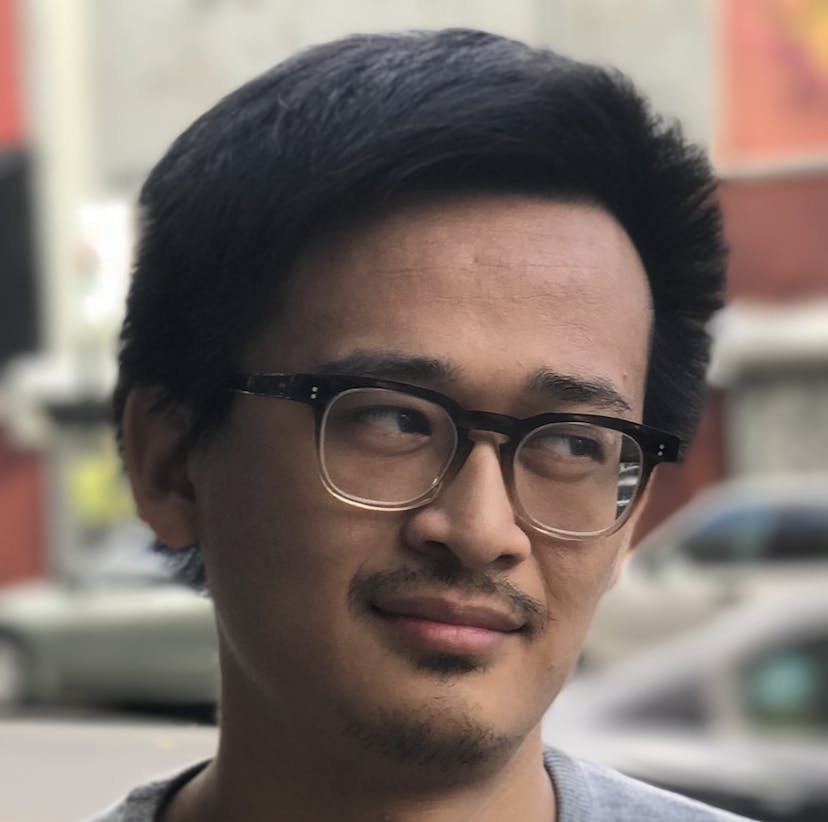 Walter Chen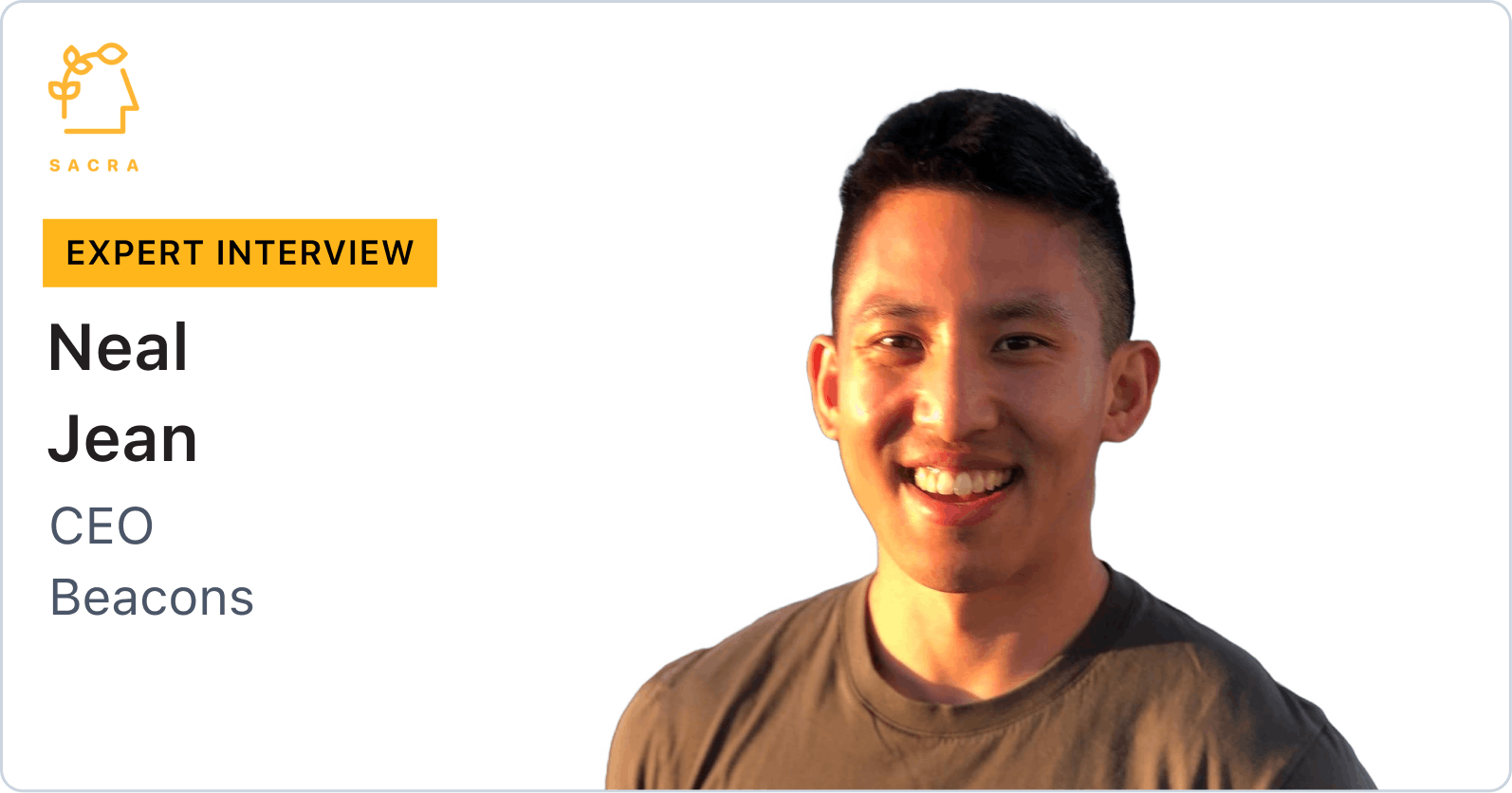 Background
Neal Jean is the CEO and co-founder of Beacons. We talked to Neal because link-in-bio companies like Beacons are at the center of two big trends: 1) the growing need for creators to not just grow but monetize their traffic, and 2) the increased desire for creators to own their audience instead of rent it from Instagram/TikTok/YouTube.
Questions
Interview
When we first covered Beacons in early 2021, link-in-bio focused on routing traffic. Now the focus seems to have shifted to helping creators monetize traffic. Is that accurate and how have you seen the space evolve over the last 2 years?
If we're just talking about traffic, the next step after routing is probably monetization. Many link-in-bio companies do seem to be going in this direction, which is definitely more valuable for creators than just routing traffic.
We've expanded our aperture to be a little wider — not just routing and monetizing traffic, but helping creators build their business in general, where traffic is just one of the components. We're building a suite of tools to help creators run every part of their business from invoicing brands after a brand deal to emailing their fans to managing their taxes.
Can you talk about link-in-bio as critical marketing infrastructure for OnlyFans creators? What can link-in-bio companies do to help OnlyFans creators do to monetize better without crossing the line and getting blocked?
We aren't focused on OF creators but of course OF creators are a part of the creator economy, and some are Beacons users.
In general, we have found that working collaboratively with the content platforms is helpful (with regards to monetizing better without crossing the line). Additionally, OF creators can consider being intentional around who they market to and how they market, gating certain pieces of content, and providing sensitive content labels. 
Can you talk about what SKUs creators make money on besides OnlyFans—e.g. swag, ads, paid newsletters, courses, downloadable resources, affiliate—and give us a sense of the relative sizing of each one? How does link-in-bio help monetize these other SKUs better?
Creators monetize in very different ways depending on what kind of content they make and on what platform, so it varies a lot. In addition to those direct monetization options, many creators monetize primarily through brand deals.
With link-in-bio, we make it easy for creators to generate awareness for what they're selling, and give them the tools to set up their stores and start selling quickly and easily.
Indexing on the upside of successful brands to grow ARPU is a big part of why Shopify's been successful. Beacons's top paid plan is $10/mo vs. Linktree's $24/mo premium plan. How's your progress been on driving ARPU, and are you able to index on the upside of successful creator businesses?
Eventually we definitely want to drive ARPU and be able to grow with our most successful creators, but we're still very early. We're mostly focused on creating additional value for our users today, and are building new products to help creators get more out of both our free and paid offerings.
When we first covered Beacons, revenue churn was relatively high at 16-18% monthly. High churn is OK for a company like Shopify if you also have a high velocity of signups and also reactivations—to what degree have you seen that kind of dynamic play out for Beacons?
Users in each cohort generally churn at higher rates in the first couple months, so we've naturally seen our overall churn come down over time as expected. Implementing annual plans also helped to reduce churn, but we mostly focus on providing more value through our product since helping creators succeed is what will really determine long-term retention.
Disclaimers
Read more from
Read more from