Beacons: The Storefront for the Multi-SKU Creator that's Growing 3X Monthly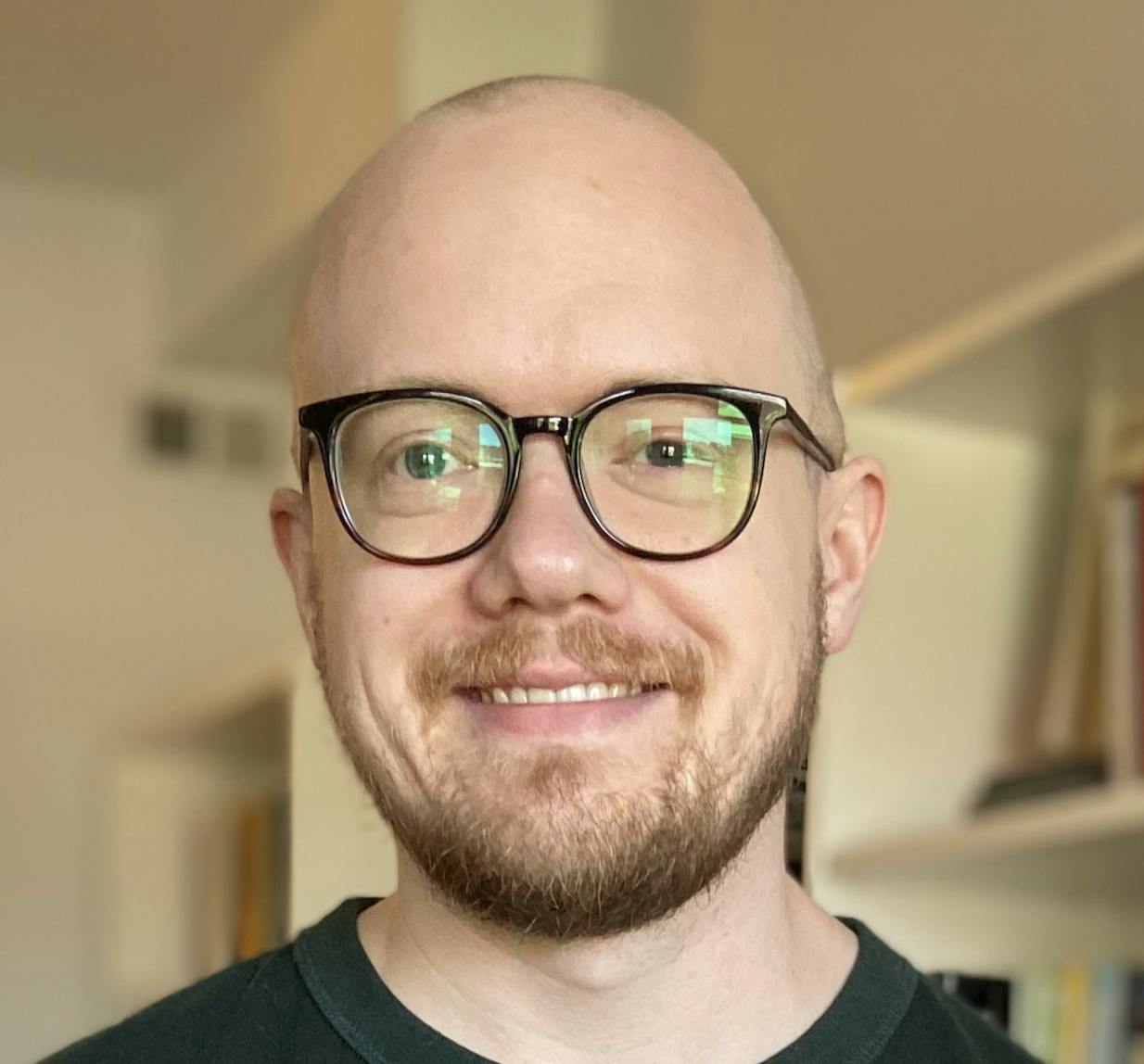 Jan-Erik Asplund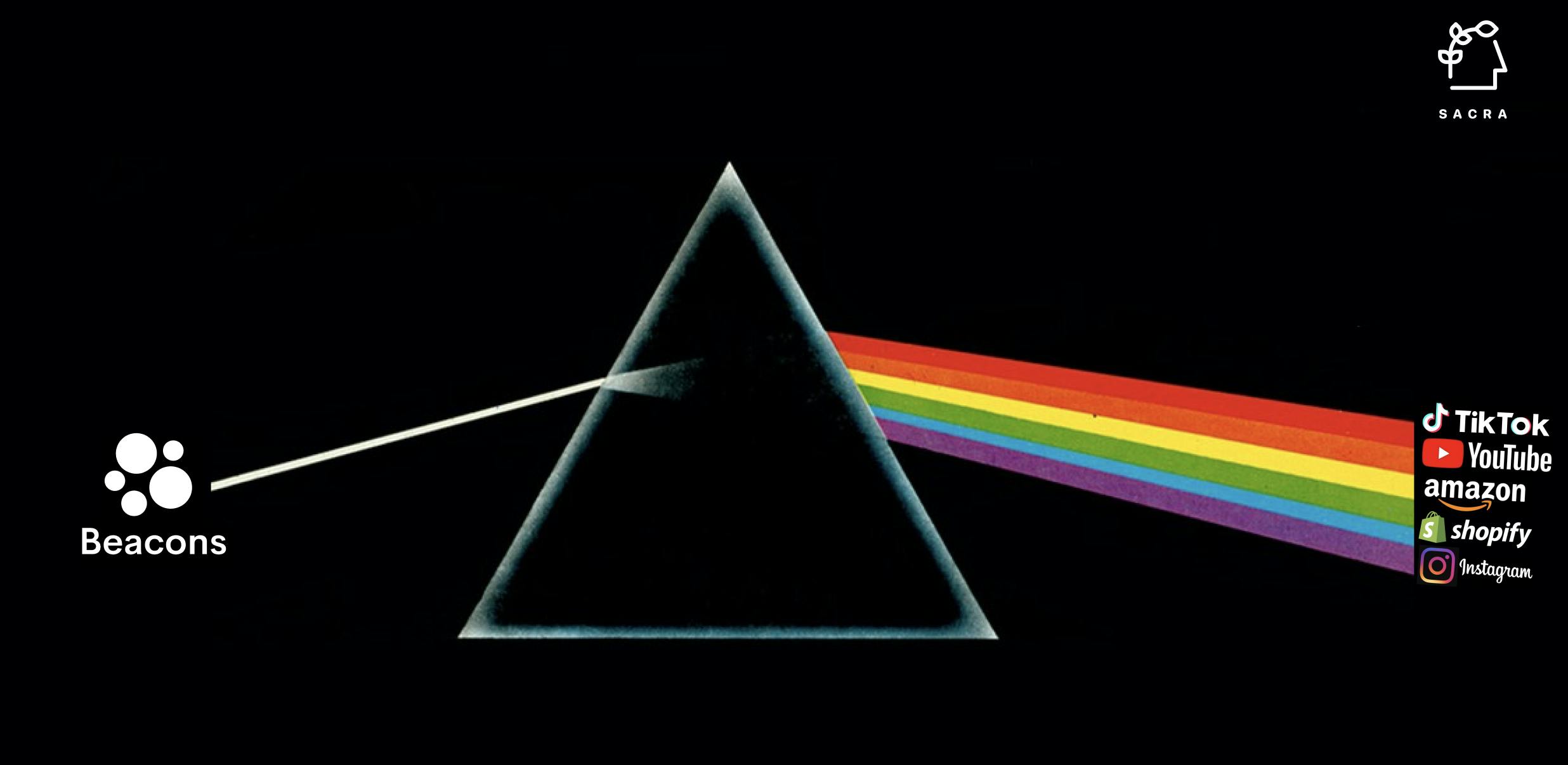 A hub for the modern creator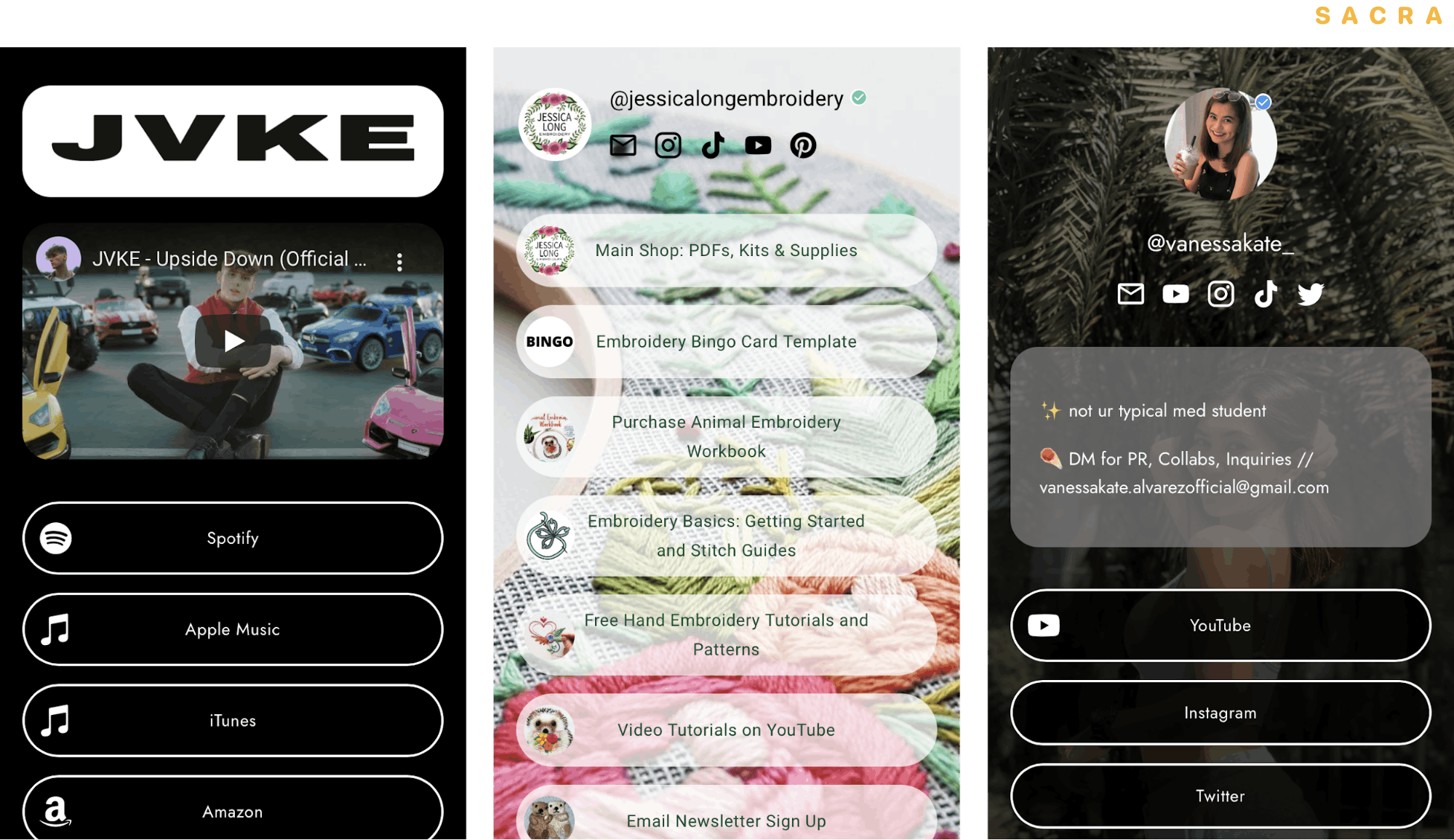 Key points
Beacons is a "link in bio" product that serves as a multi-SKU creator's storefront, bridging the gap between upstream discovery from social media platforms and downstream monetization through different content SKUs.
Beacons has grown extremely quickly to $3.7k MRR at a rate of 209% month over month for the last 3 months. At this rate, Beacons will cross $1M in ARR within 3 months by the end of April 2021.
Beacons serves a huge need for diversification on the part of creators into other products and services and not just the "single SKU" of monetizing via ad revenue share on a single platform like YouTube, where 97% of creators make less than $17,000 per year in revenue.
Creators who productize and repackage their time across different SKUs that they monetize increase their conversion rates and drive higher average ARPU (average revenue per user).
Beacons' growth is powered by a viral growth loop that's resulted in 90% month-over-month user growth in the last 3 months where users who see a Beacons link then click through to create their own website and then add that link to their link in bio. Currently, it has 70,000+ users who have created a Beacons page, generating 5,000,000 page views per week—more than Glossier, Casper, and Warby Parker combined.
Beacons has high gross revenue churn at 16-18% monthly, over 3x higher than creator email product ConvertKit, which churns 5% of revenue monthly. However, investors passed on companies like Shopify for their initial high churn and ConvertKit has been able to bring its churn to 5% from 20%+ monthly.
In our base case, Beacons hits 1M users and $2M in annually recurring revenue by the end of 2021. In our bear case, platforms either remove the single link in bio which cuts Beacons off at the knees, or Beacons does not solve its churn problem and then growth plateaus before declining.
In the bull case, Beacons expands on its mobile website builder experience to build a competitor to Squarespace ($1.7B), Webflow ($2.1B), and Wix ($15B+) with a chance to go after Shopify ($163B) as the mobile storefront for the multi-SKU creator.
Product: A block-based link-in-bio website generator for creators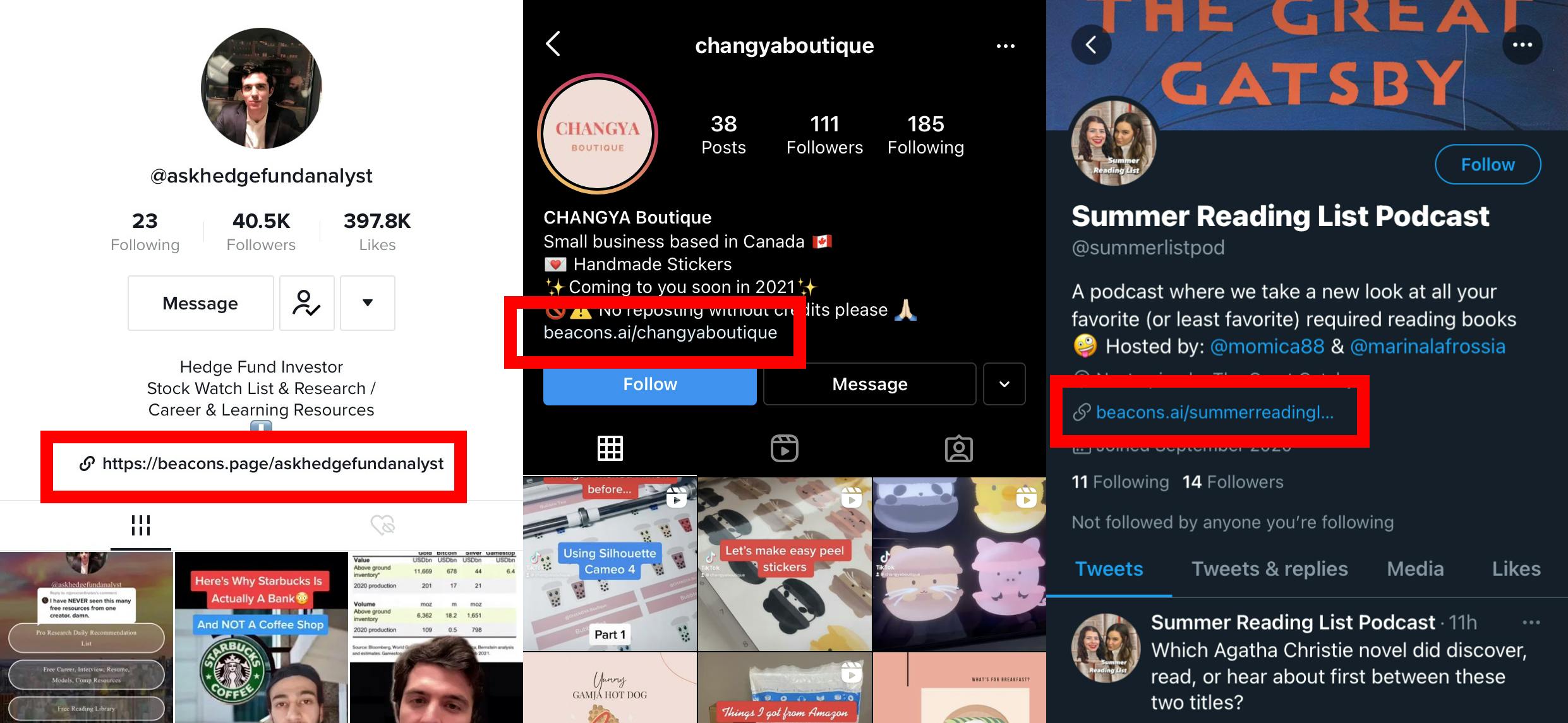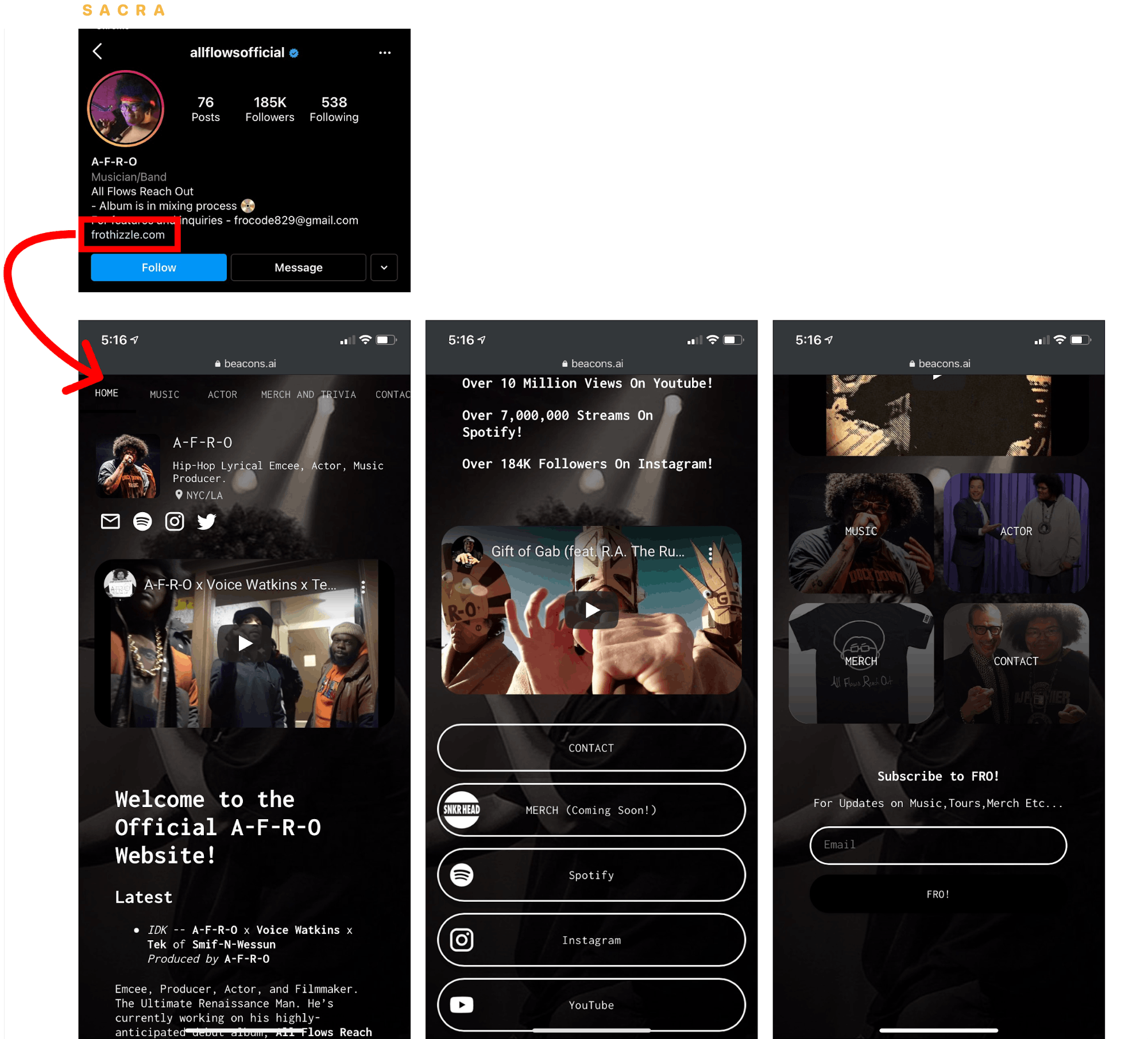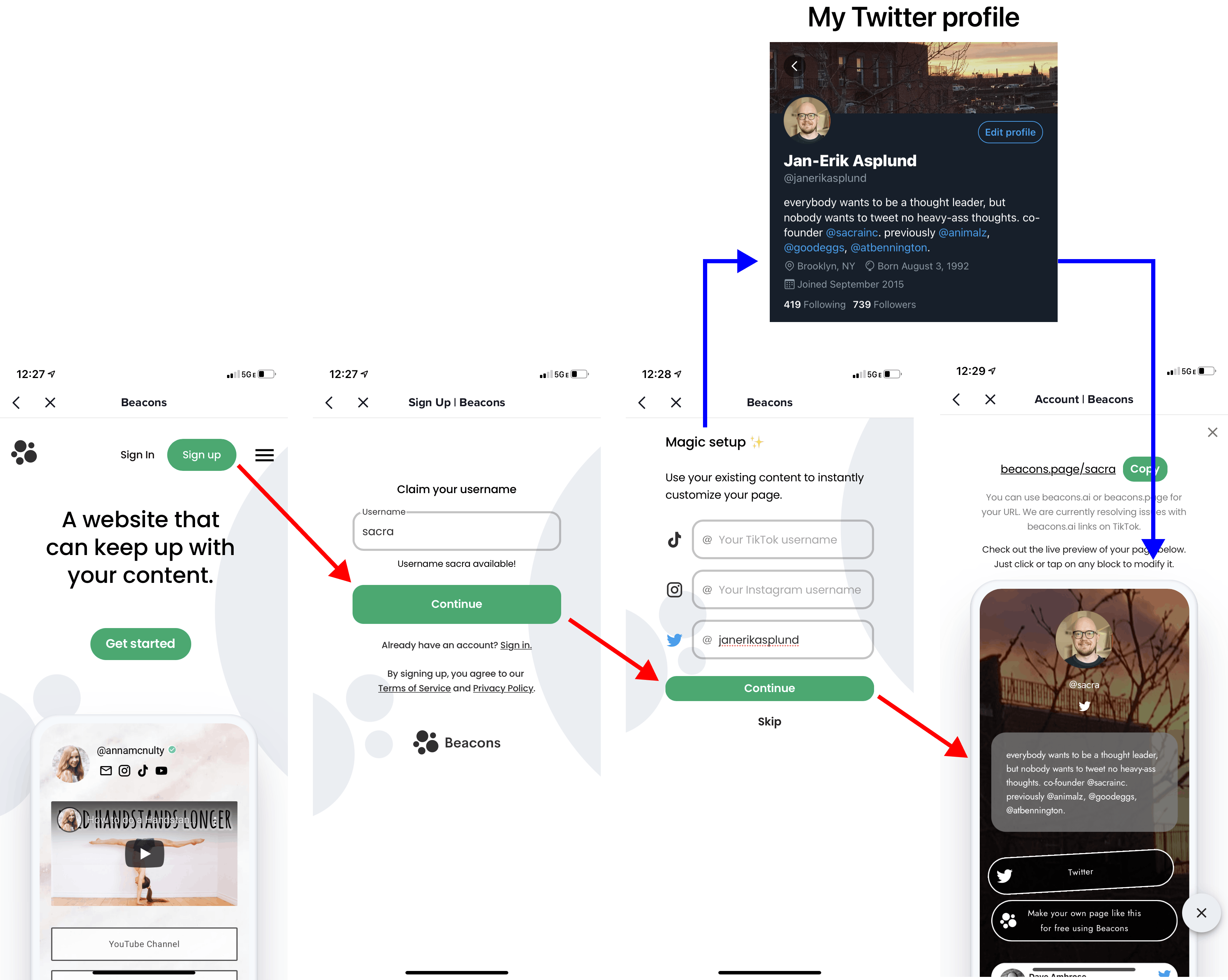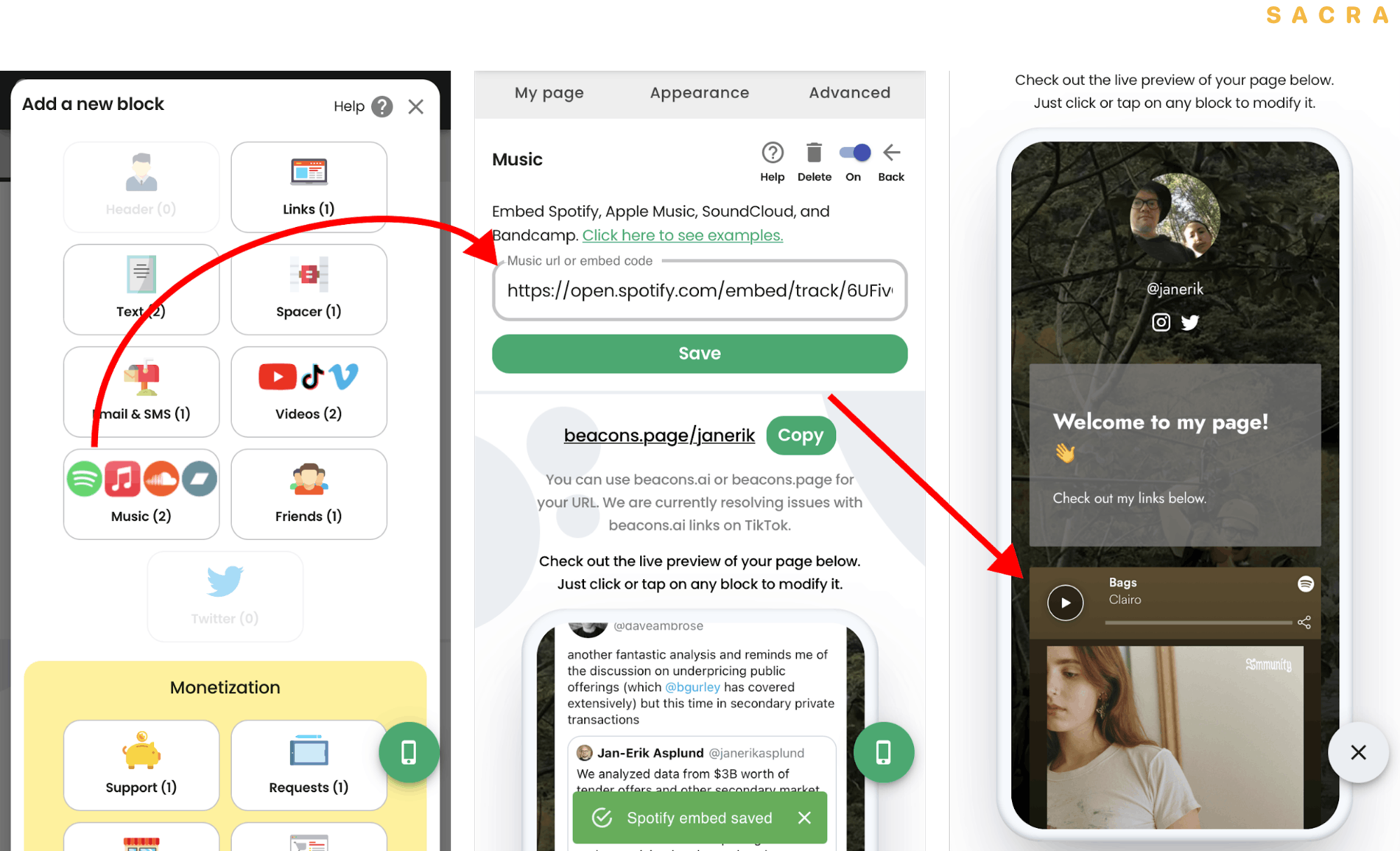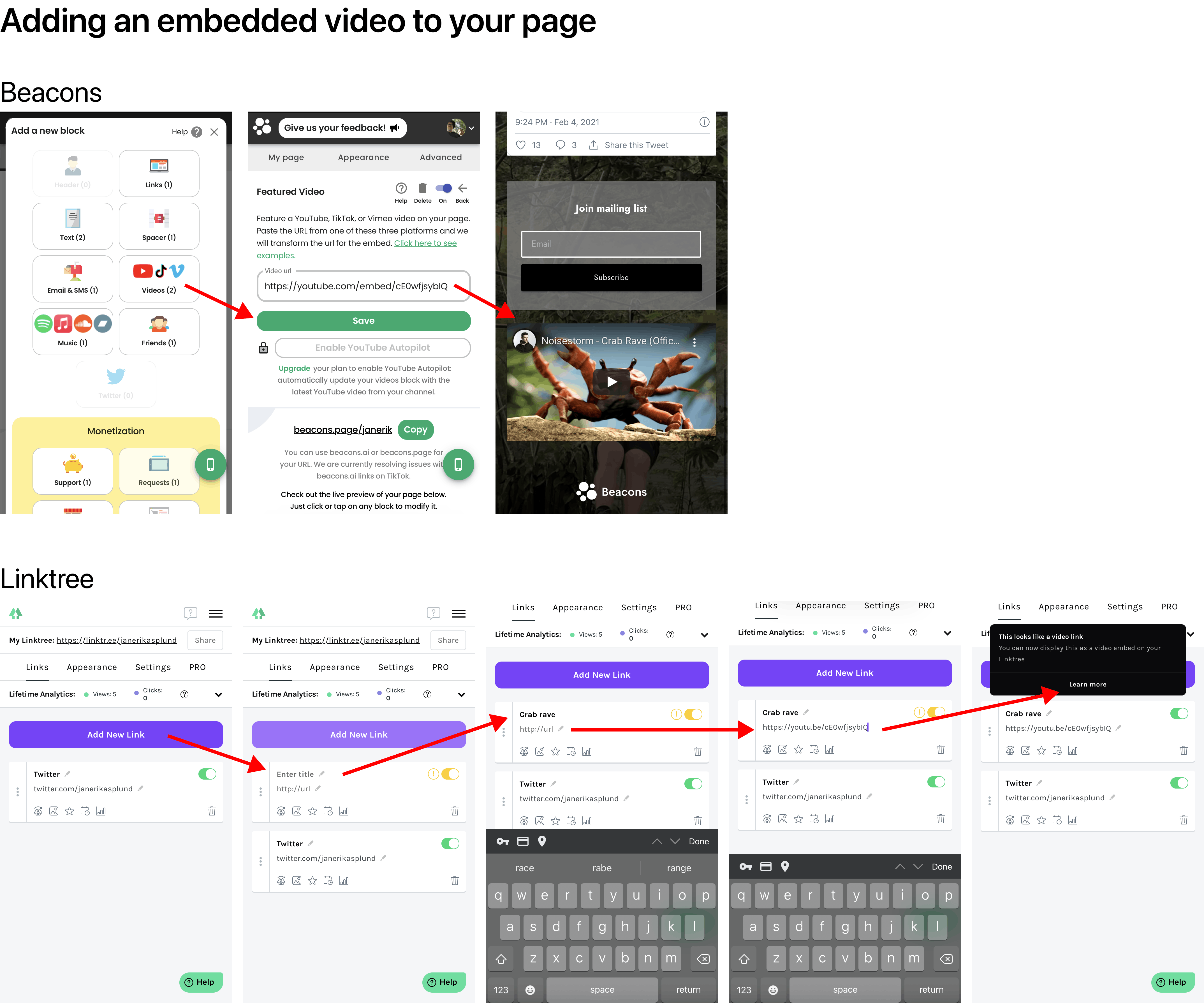 Business: A B2C SaaS product with an efficient growth loop
1. Revenue model: The dynamics behind 3X monthly revenue growth and 16-18% churn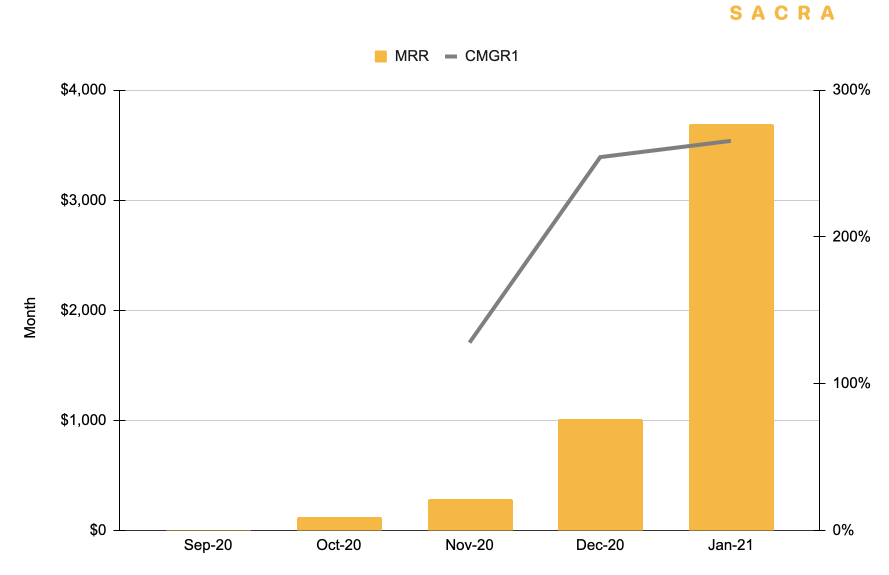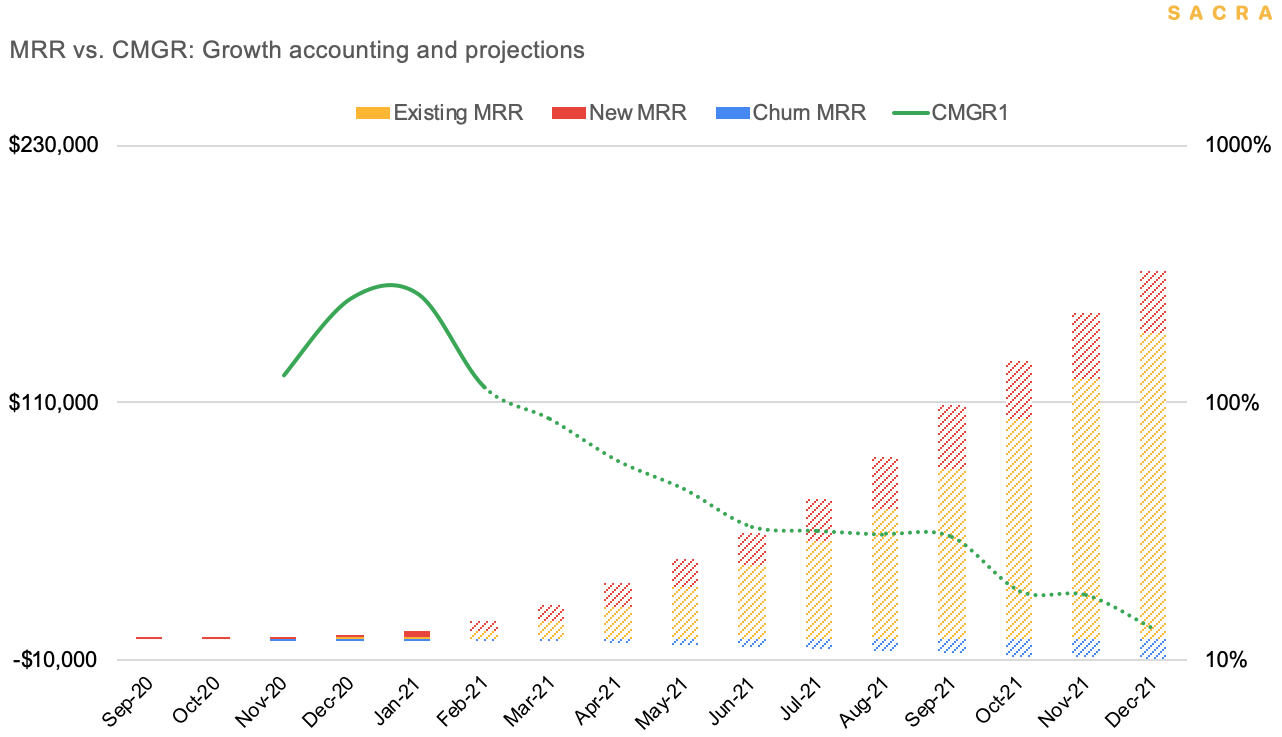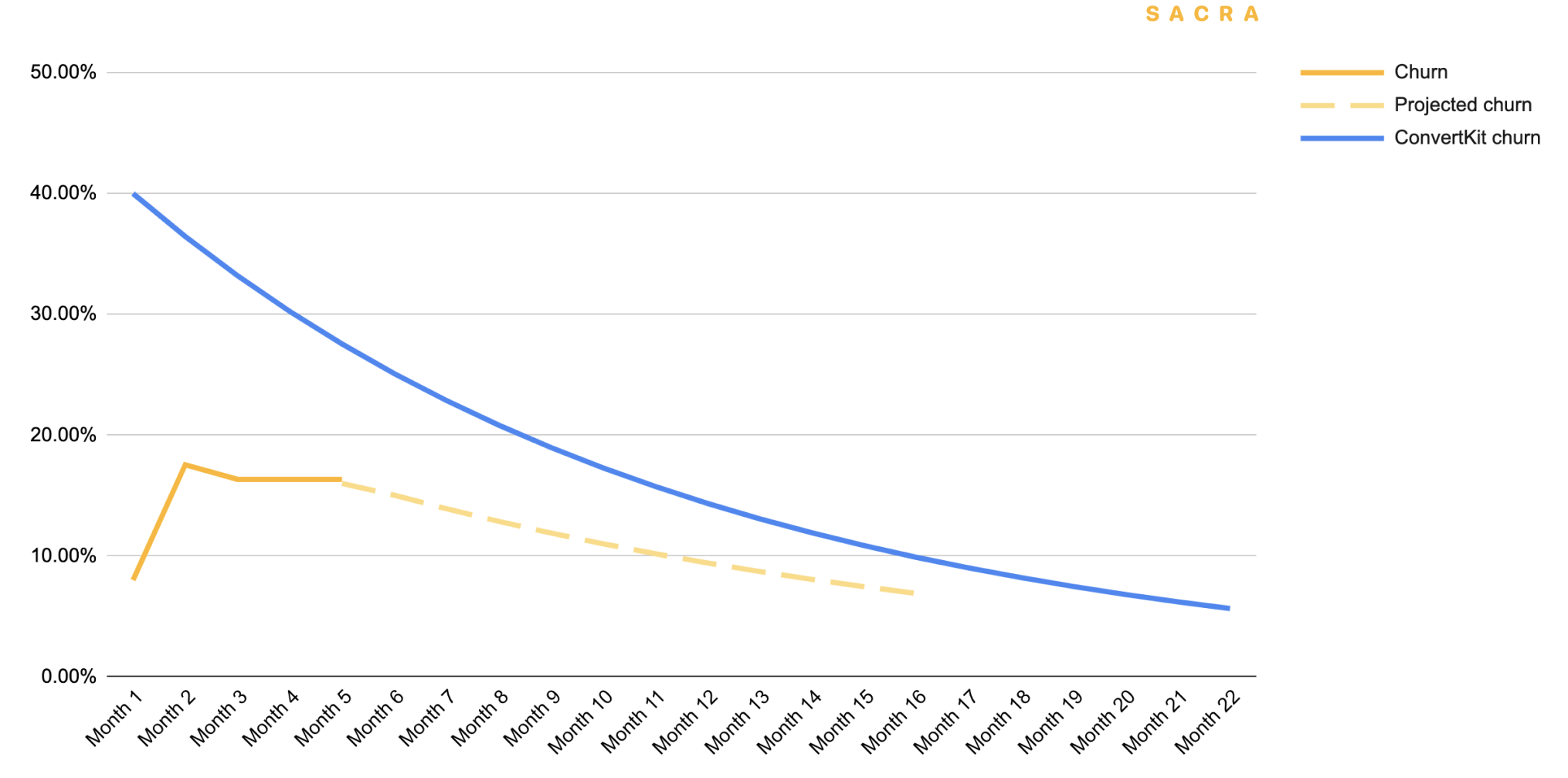 2. Growth: How Beacons keeps LTV:CAC high even given their high churn
A user clicks on a Beacons link in a creator's bio while browsing TikTok, Instagram or Twitter
On the creator's page, they find a link that takes them to Beacons and prompts them to sign up and create their own page
After claiming their username and entering a few key pieces of information like links to their socials, Beacons generates a site and gives them a link to copy into their clipboard and add to their own bio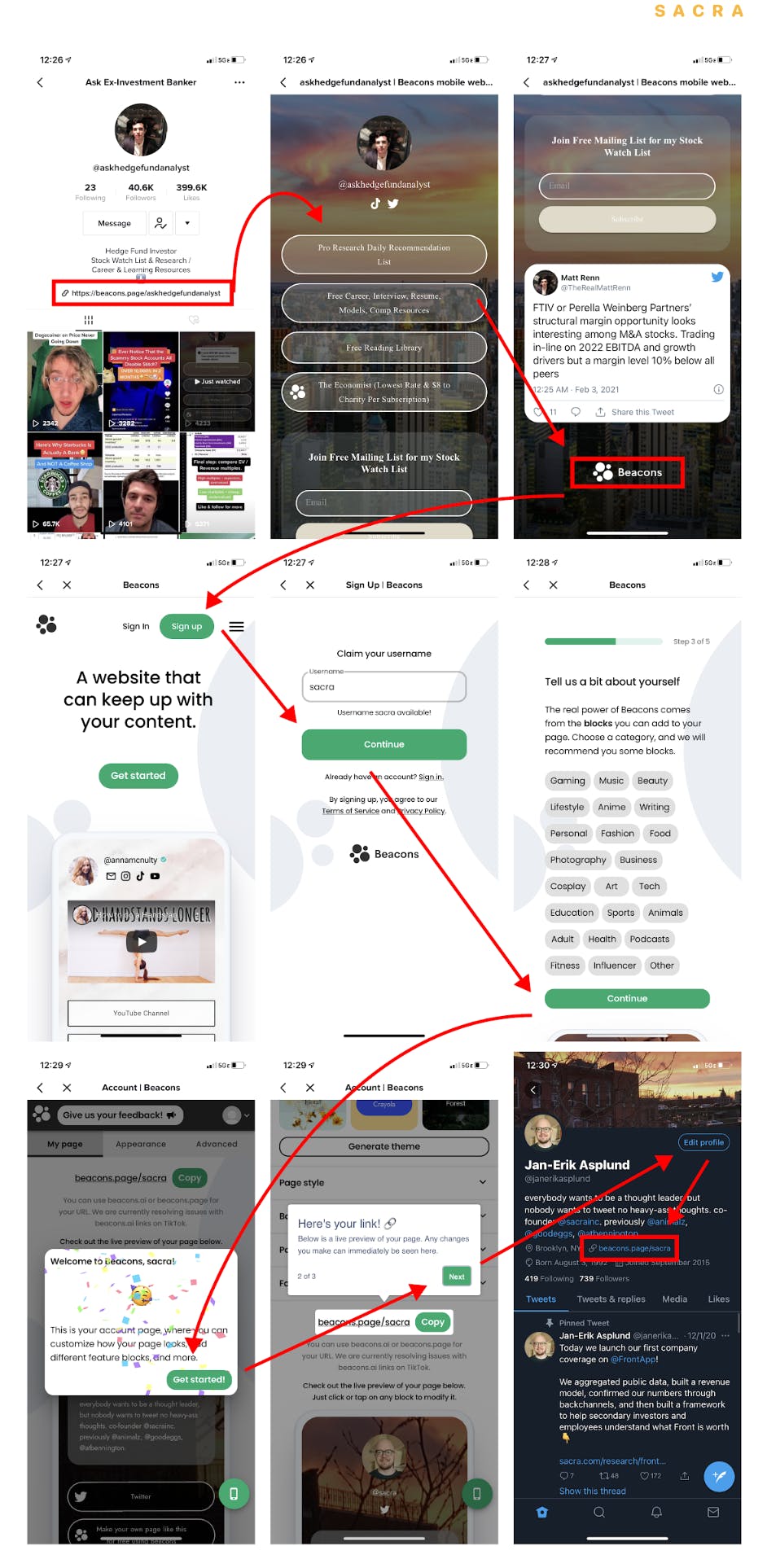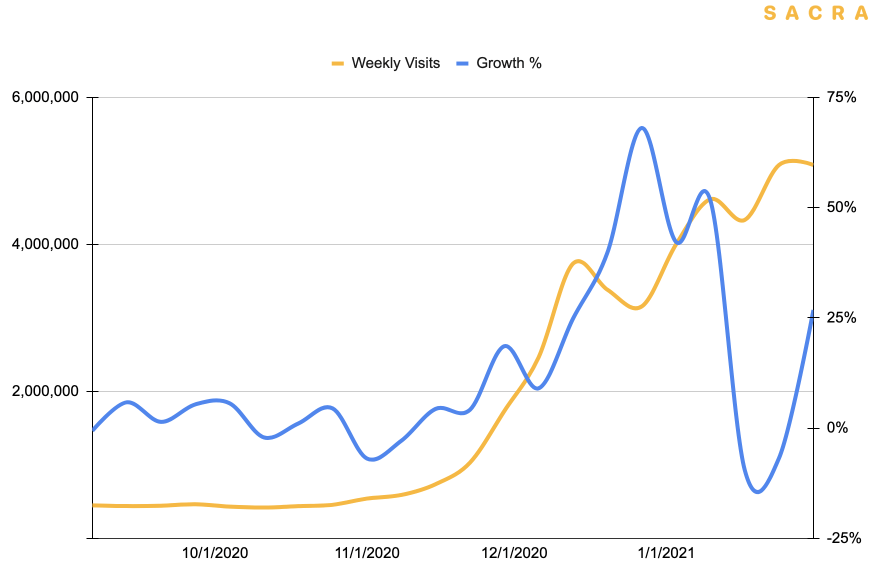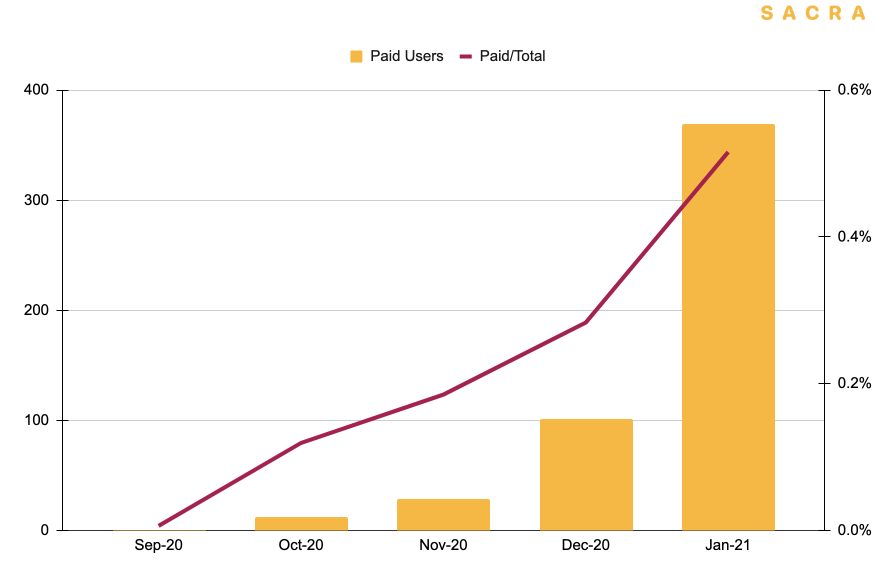 3. Scenario analysis: How Beacons could go to zero and how they could become the next Shopify
Beacons's SAFE has a $20M valuation cap, which represents the maximum price you'll pay for your investment. If Beacons later raises money or sells at a higher valuation, you'll receive the same number of shares that you paid for at the $20M price—and the rest will be your upside.
Beacons's SAFE also has a 20% discount. This means that when they raise their next round or there's another 'trigger event' (IPO/sale), you get shares at a 20% discount to what the new investors or buyers are going to be paying.
🐻 Bear case: Growth plateaus and declines due to churn or platform changes
Beacons is premised on the idea of 1 single link in bio, no more and no fewer. If platforms stop letting creators put links in their bio, that would adversely affect creators' ability to drive traffic to their Beacons pages. 
Link-in-bio tools have also been accidentally affected by platform changes before, when in January 2020, TikTok mistakenly began flagging both Linktree and Beacons links-in-bios as dangerous.
📈 Base case: Beacons builds a better Linktree and grows to $2M in ARR by the end of 2021
🚀 Bull case: Beacons becomes the default storefront for the multi-SKU creator
Squarespace ($1.7B)
Webflow ($2.1B)
Wix ($15.7B)
Analysis: A storefront for the multi-SKU generation
1. How YouTube and Instagram built a creator economy for the 1%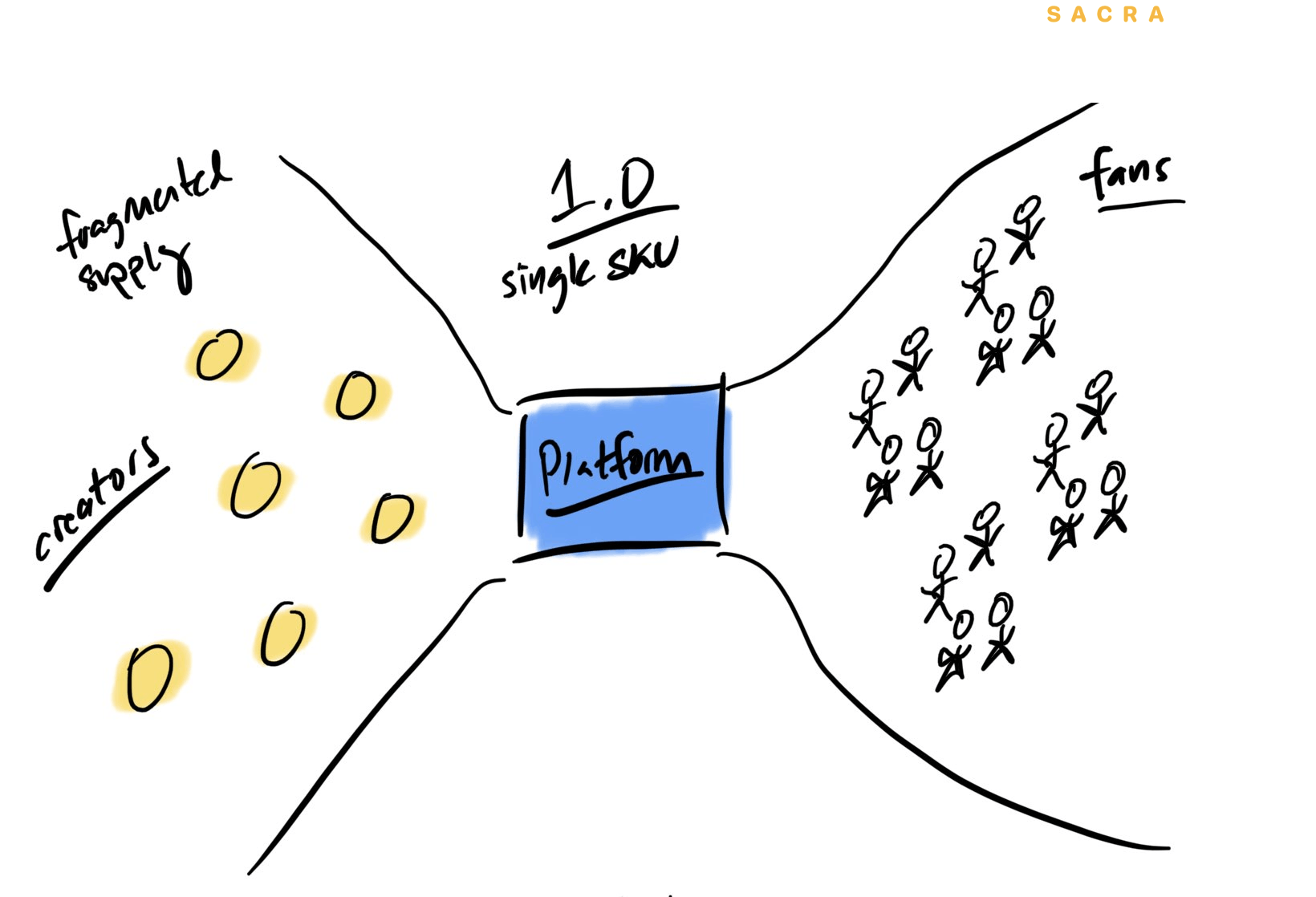 98.6% of artists on Spotify make about $400 a year on average, while the other 1.4% make $90,000.
On TikTok, some creators getting hundreds of thousands of views earn just a few dollars a day, while top accounts earn $100,000-$200,000 a year
97% of YouTube creators make less than $17,000 per year in advertising revenue, while a small handful make more than $10M a year
2. Arming the rebels: how creators are taking back control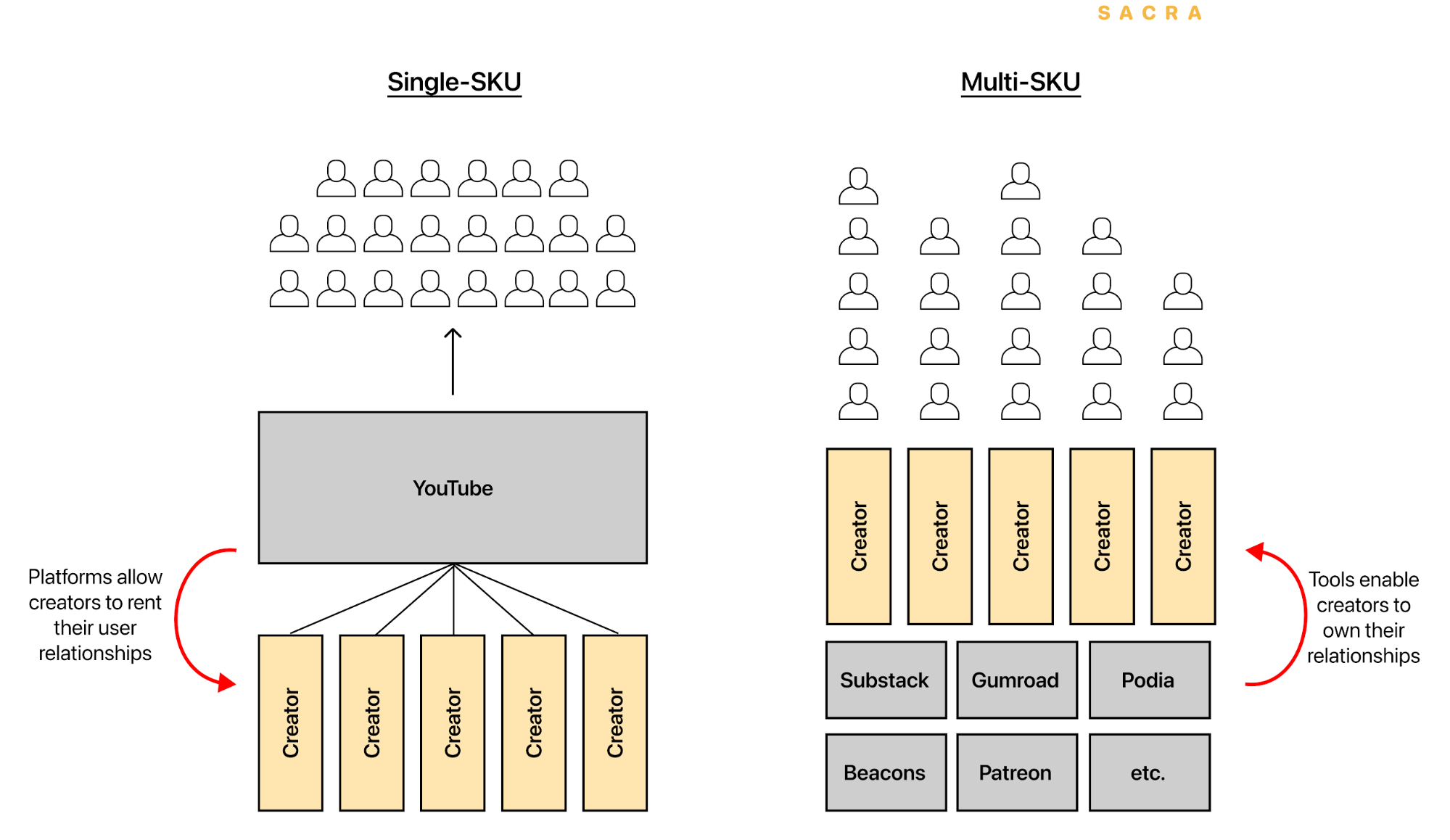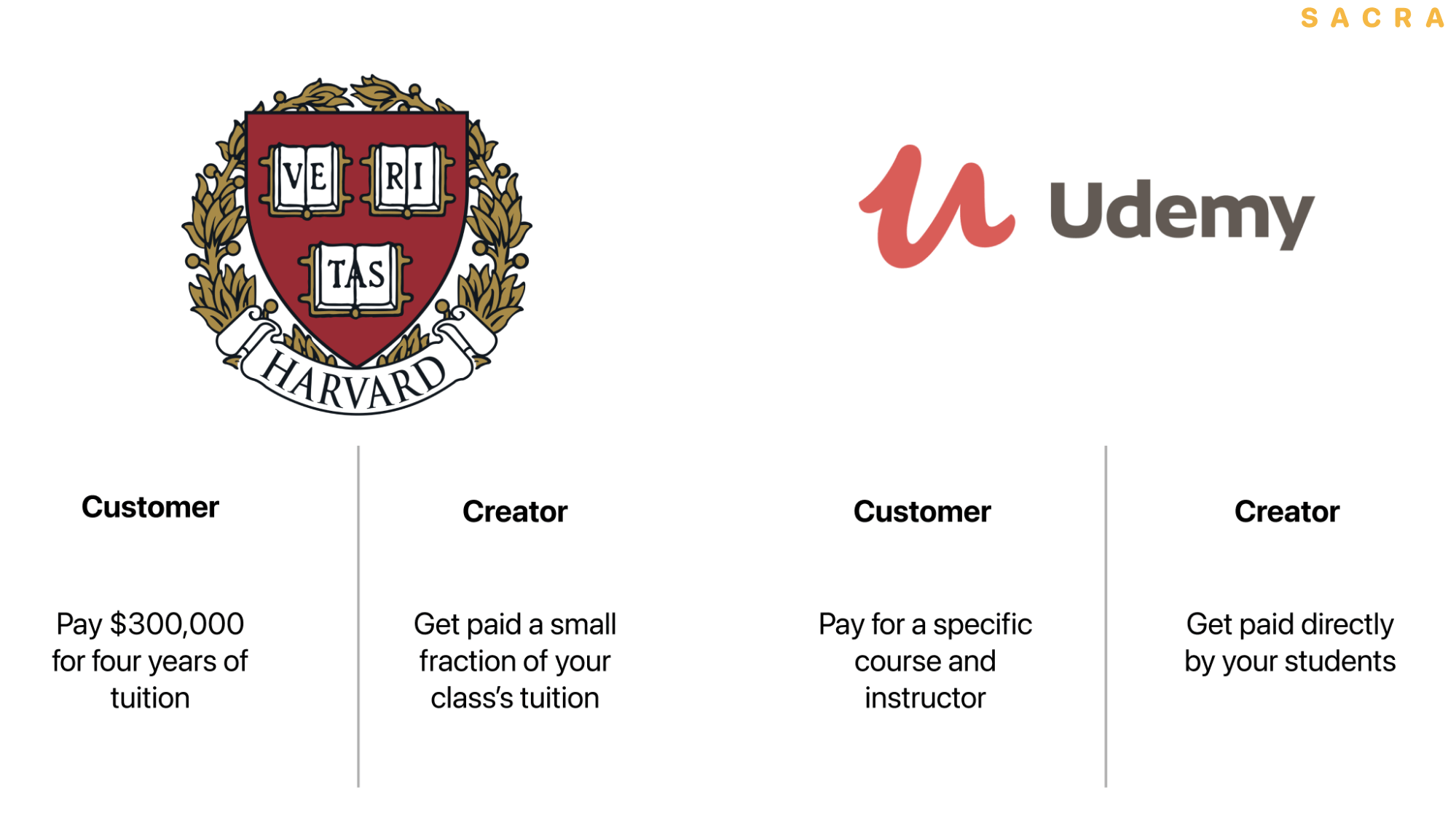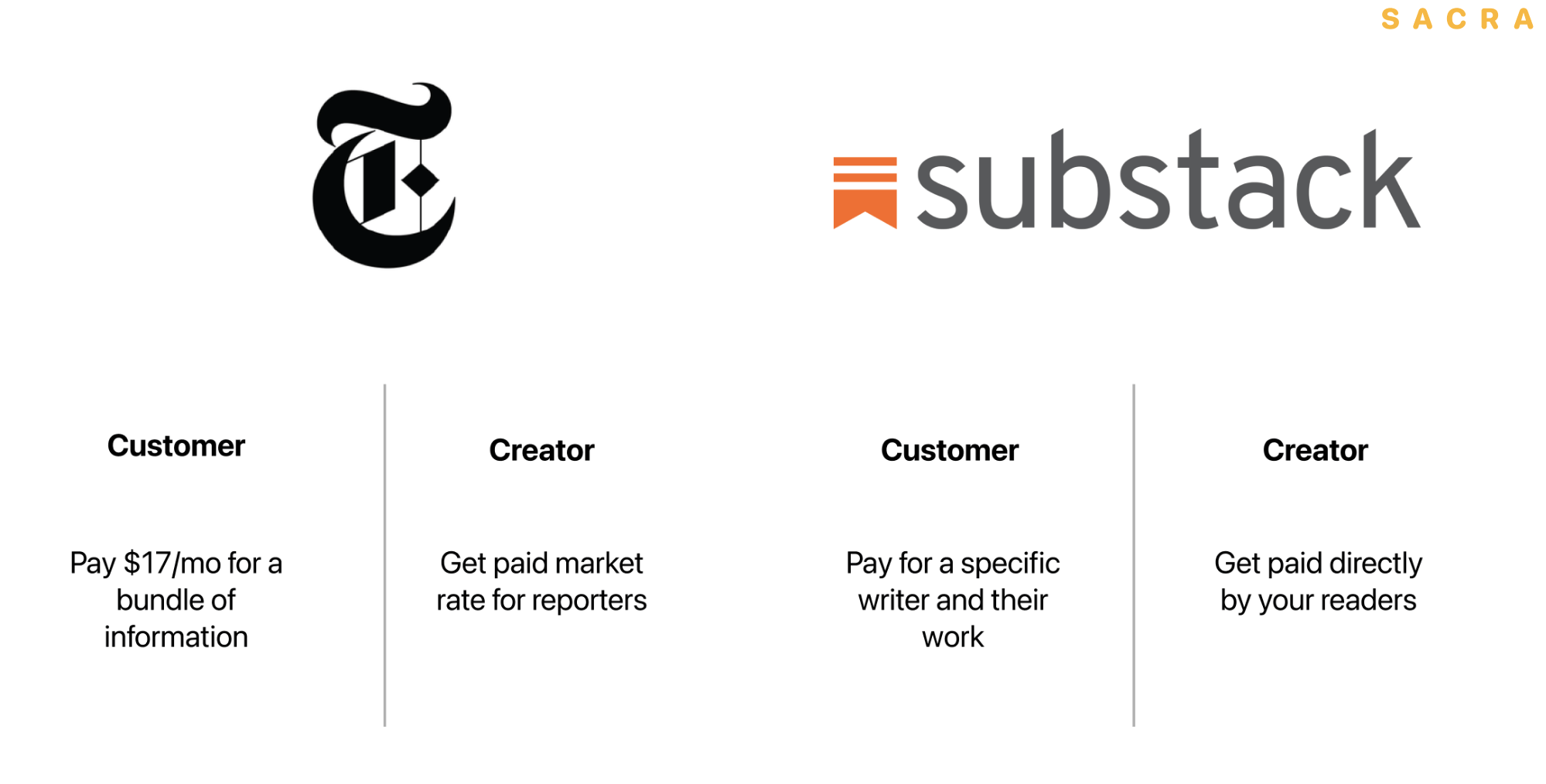 Better diversification: You spread your income over a greater variety of sources, which protects you in the event that a platform or market change affects any one revenue stream
Higher ARPU (average revenue per user): You increase conversion rates across the long tail of your fanbase by selling products at different price points for different customer types while also driving up the total amount spent by your superfans
3. Solving for multi-SKU creators: bridging discovery and content creation with a new storefront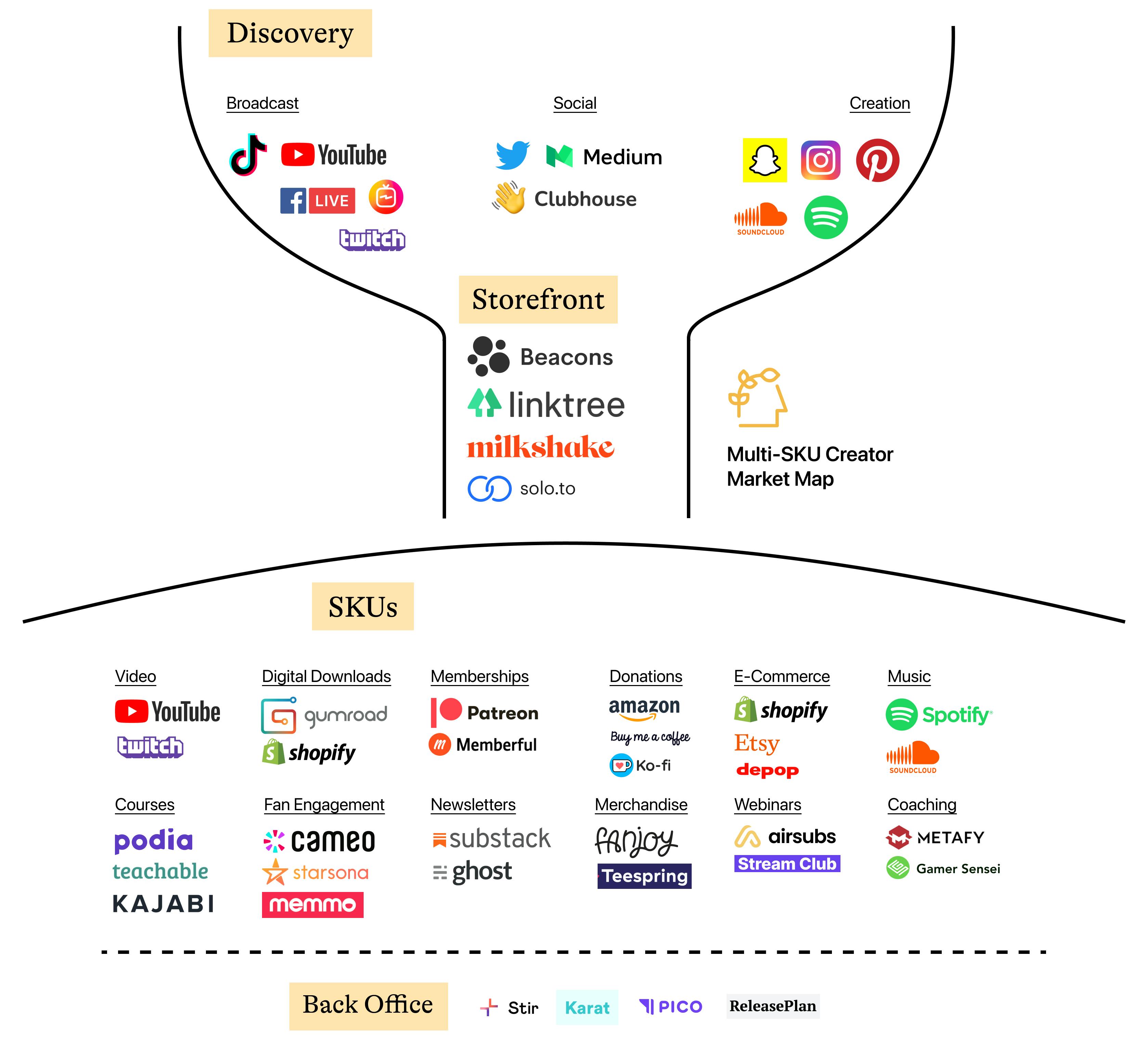 Simplicity: Running your online business and brand on various different tools can be difficult to manage—and launching a new platform can be like starting a new business altogether 
Single source of truth: A single platform allows creators to analyze their customer acquisition, engagement and retention in one place rather than having that information dispersed across different tools with varying access to data
The future of Beacons
Appendix
Disclaimers
Sacra has not received compensation from the company that is the subject of the research report.
Sacra relies in part on the willingness of the companies that are the subject of the research reports to discuss information relevant to the reports with Sacra.  This may give Sacra an incentive to write favorable research reports, because companies may be less likely to discuss such information with Sacra if it publishes unfavorable research reports. Sacra may, when preparing a research report, rely to a large extent on information provided by the company that is the subject of that research report, and on publicly available information about that company.
Sacra generally does not take steps to independently verify the accuracy or completeness of this information, other than by speaking with representatives of the company when possible.
This report contains forward-looking statements regarding the companies reviewed as part of this report that are based on beliefs and assumptions and on information currently available to us during the preparation of this report. In some cases, you can identify forward-looking statements by the following words: "will," "expect," "would," "intend," "believe," or other comparable terminology. Forward-looking statements in this document include, but are not limited to, statements about future financial performance, business plans, market opportunities and beliefs and company objectives for future operations. These statements involve risks, uncertainties, assumptions and other factors that may cause actual results or performance to be materially different. We cannot assure you that any forward-looking statements contained in this report will prove to be accurate. These forward-looking statements speak only as of the date hereof. We disclaim any obligation to update these forward-looking statements.
This report contains revenue and valuation models regarding the companies reviewed as part of this report that are based on beliefs and assumptions on information currently available to us during the preparation of this report. These models may take into account a number of factors including, but not limited to, any one or more of the following: (i) general interest rate and market conditions; (ii) macroeconomic and/or deal-specific credit fundamentals; (iii) valuations of other financial instruments which may be comparable in terms of rating, structure, maturity and/or covenant protection; (iv) investor opinions about the respective deal parties; (v) size of the transaction; (vi) cash flow projections, which in turn are based on assumptions about certain parameters that include, but are not limited to, default, recovery, prepayment and reinvestment rates; (vii) administrator reports, asset manager estimates, broker quotations and/or trustee reports, and (viii) comparable trades, where observable. Sacra's view of these factors and assumptions may differ from other parties, and part of the valuation process may include the use of proprietary models. To the extent permitted by law, Sacra expressly disclaims any responsibility for or liability (including, without limitation liability for any direct, punitive, incidental or consequential loss or damage, any act of negligence or breach of any warranty) relating to (i) the accuracy of any models, market data input into such models or estimates used in deriving the report, (ii) any errors or omissions in computing or disseminating the report, (iii) any changes in market factors or conditions or any circumstances beyond Sacra's control and (iv) any uses to which the report is put.
This research report is not investment advice, and is not a recommendation or suggestion that any person or entity should buy the securities of the company that is the subject of the research report.  Sacra does not provide investment, legal, tax or accounting advice, Sacra is not acting as your investment adviser, and does not express any opinion or recommendation whatsoever as to whether you should buy the securities that are the subject of the report. This research report reflects the views of Sacra, and the report is not tailored to the investment situation or needs of any particular investor or group of investors.  Each investor considering an investment in the company that is the subject of this research report must make its own investment decision.  Sacra is not an investment adviser, and has no fiduciary or other duty to any recipient of the report.  Sacra's sole business is to prepare and sell its research reports. 
Sacra is not registered as an investment adviser, as a broker-dealer, or in any similar capacity with any federal or state regulator.
Read more from
Read more from