Kathryn Cross, CEO of Anja Health, on the future of stem cell therapy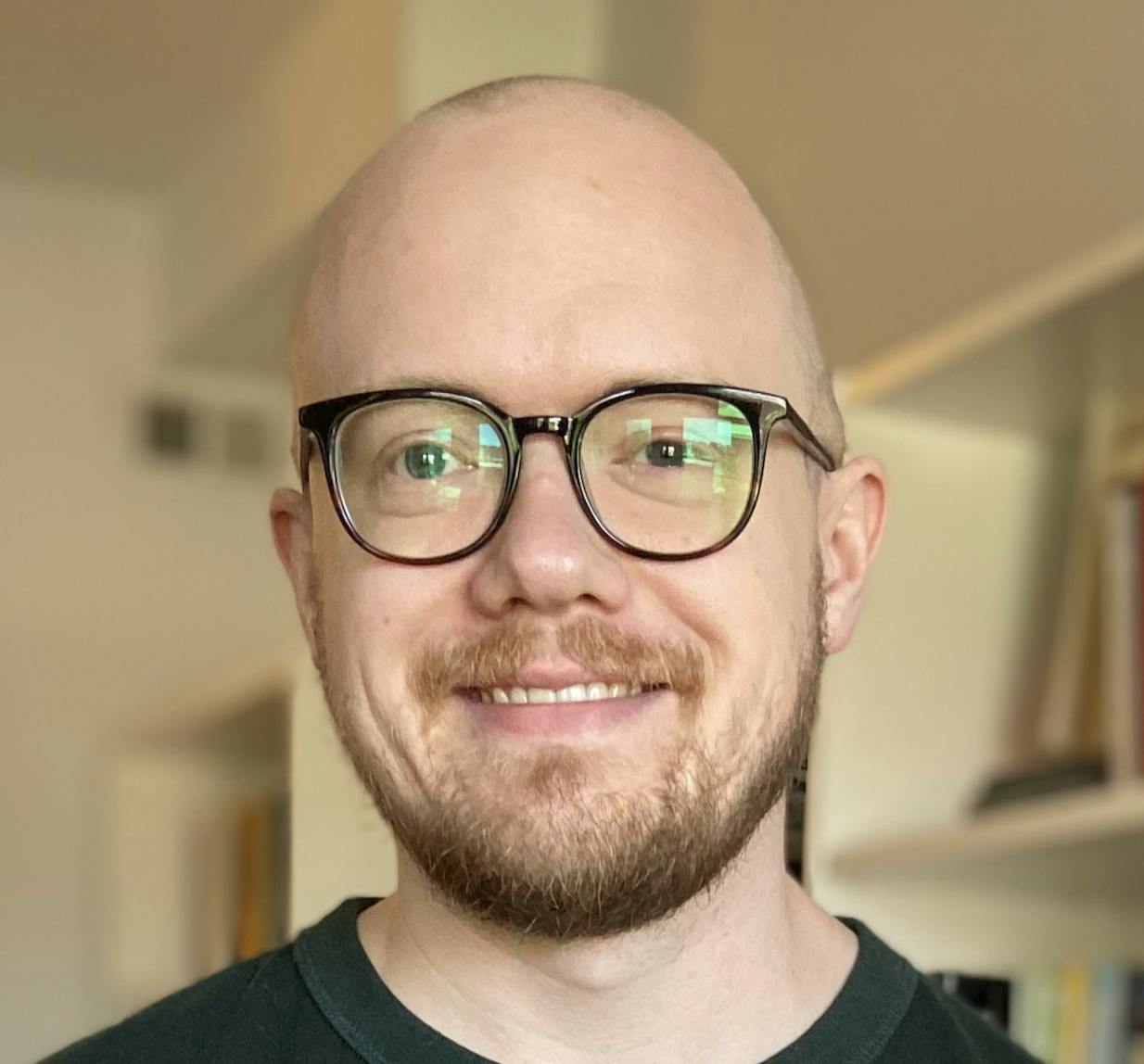 Jan-Erik Asplund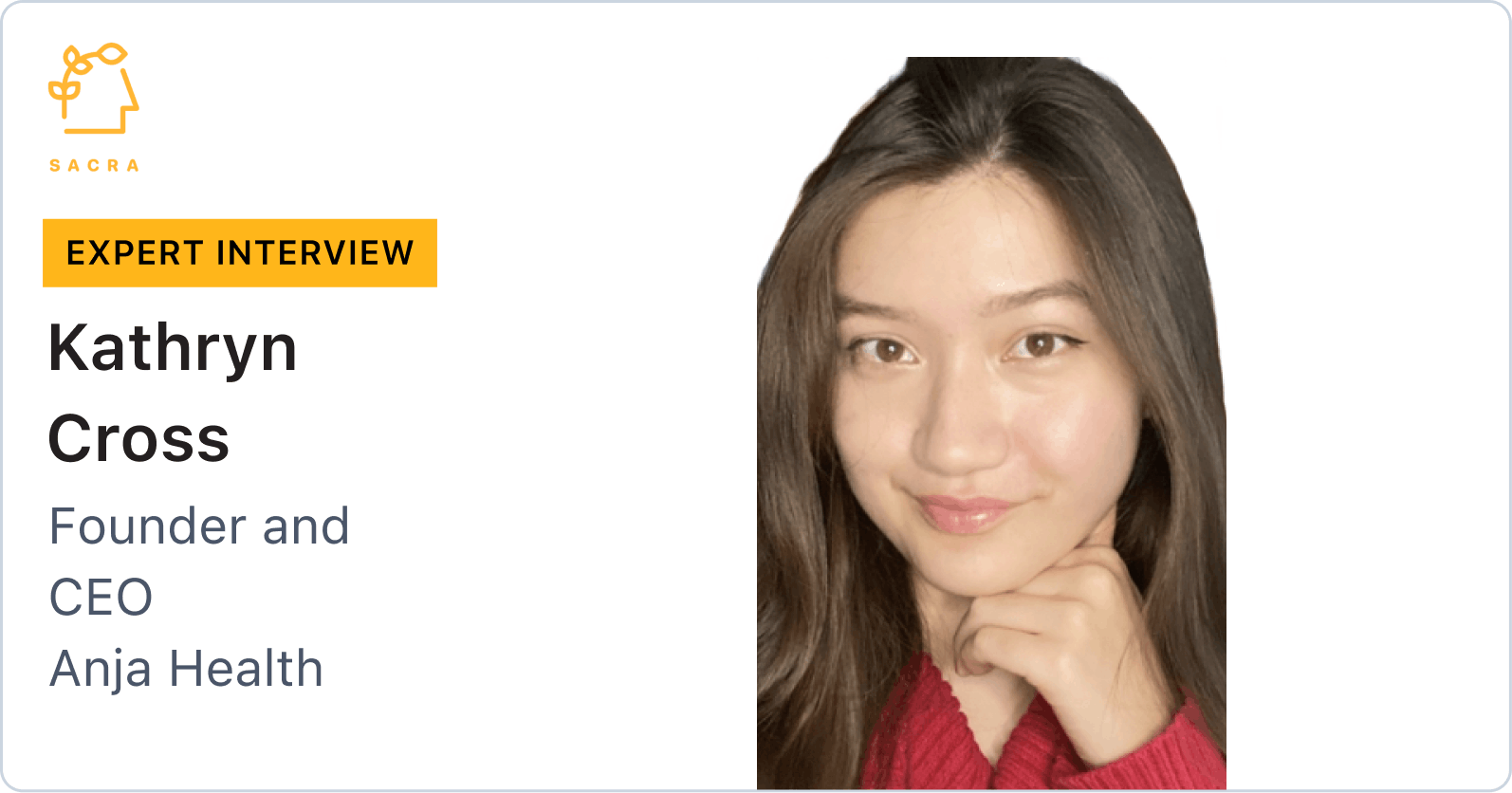 Background
Kathryn Cross is the CEO and founder of Anja Health. We talked to Kathryn to learn more about the science behind cord blood banking, where the U.S. stands with respect to the rest of the world in terms of adoption of stem cell therapy, and possible future use cases for the technology.
Questions
Interview
Can you start off talking about Anja Health and the core problem that you're solving?
I founded the company because of my younger brother. When he was 1 and I was 3, he was in a near-drowning accident that gave him cerebral palsy. 
My mom started looking into different treatments for him. She took him to China and was looking into naturopathic methods, but really the best solution she could find was using umbilical cord blood. 
There's a study happening at Duke University where children that are using their own umbilical cord blood are able to improve their own motor and social skills. My mom started trying to find a cord blood match for him, but typically, it's really difficult to find a match if you're a person of color or mixed race. 
Even if you can find a match, then you have to be on immunosuppressants. It's similar to taking on an organ through an organ transplant—biologically, it becomes a very big deal. 
In the end, we were never able to find a cord blood match for my brother, and he passed away at 19 from complications related to pneumonia and his cerebral palsy. When he passed away, I was inspired to start the business and do something in his memory that could have helped him—his name was Andrew, so I named the company Anja. 
We're on a mission to help convey to parents the importance of saving their stem cells, so that in the future their family can unlock treatment options and be on the frontier of healthcare.
What is the full range of treatments that are possible if you save stem cells from an early age? For example, what are the conditions for which this might be helpful? Do you see this as an insurance policy, assuming there will be more conditions for which this is applicable in the future?
Anja really offers an opportunity to be early to the future of stem cell research.
Research is constantly advancing, but people have already used stem cells to treat different types of cancers and cerebral palsy. Earlier this year, the third person ever was cured of HIV using cord blood, and in 2012, someone with Type 1 diabetes had their diabetes reversed using cord blood. People like Selma Blair have used stem cells for multiple sclerosis—there's really a plethora of opportunities.
People have used placenta stem cells specifically—which we also collect—to treat leukemia, scars and general wound healing, and to alleviate some of the symptoms of autism.
Right now, the FDA approves around 85 diseases to be treated with cord blood. Then, there are about a thousand other clinical trials that are ongoing looking at using it for other diseases. There's sort of one-off cases like the HIV use case, where it's a last-ditch effort and it's not even necessarily part of a trial or FDA-approved as an immediate treatment, but people do turn to it because it is their last-ditch effort.
Looking at the macro or global scale, is this more common in Europe than in the United States? Do you have a take on where the US is in relation to the rest of the world with these treatments? Is there a gap there, or are most countries somewhat in the same place?
The US is definitely a bit behind. About 2% of parents in the US today bank their stem cells, whereas in certain areas of China, it's as high as 10%, and in Singapore it's reported to be around 30%. 
Generally, the US is not known for having the most stellar healthcare system, and there's a lot of opportunity for preventative care to be put at the forefront of parenting healthcare, maternal healthcare, infant healthcare and prenatal healthcare. The US is definitely able to be a part of something really contemporary, but it hasn't become particularly widespread since a lot of people don't have access to proper healthcare.
We do work with physicians that tell their patients about us, and recommend us, but it's not particularly widespread. Especially older OBs are just not kept up-to-date with the research that's ongoing around cord blood stem cells. There's a real opportunity for us to be able to help educate them and things like that. 
For instance, we went to this OB-GYN conference a couple weeks ago and spoke to hundreds of OB-GYNs about cord blood, cord tissue and placenta stem cells—a lot of them just weren't briefed on it in med school, and barely heard about it throughout their residency. Maybe they'd come across it once or twice but they just didn't have enough exposure.
When it comes to the go-to market aspect, are there certain providers who are more effective at communicating this? Between obstetricians, doulas and other healthcare professionals?
Typically, if people have a doula, then they definitely trust their doula, and if they only have an OB, then they usually trust their OB to an extent. 
We do get a lot of commentary on social media that people feel scared to speak with their doctor about certain things. They don't want to sound stupid. That's really unfortunate. We tell them to just try and talk it out with their physician, and usually they'll be a bit more receptive than they may have initially thought, or even find a new physician that does fit with their emotional needs. It's really whoever they trust throughout their pregnancy, depending on if it's their OB or their doula or someone else.
Can you talk a bit about Anja Health's social media strategy for customer acquisition? What does the funnel look like from something like TikTok?
Our social media has been really potent as far as brand awareness. We've seen that with customers, and we're trying now with physicians, too. 
Overall, we want people to feel like they can be a part of a better birth experience—whether that's as a provider or as a patient.
Do you have a sense of why adoption of this is so much higher in China and Singapore? Are there tailwinds that could take the U.S. to similar numbers in terms of how many parents get this procedure done?
The US definitely could hit those numbers. There are parents I speak with all the time who say that they wish they'd known about it sooner. More often than not, though, I'm meeting parents who never heard about this before—that just goes to show there's a lot of room for parents to be educated and potentially reach similar levels to other countries.
Could you walk us through what the process looks like when someone signs up and the kit is sent to them? What does that cost?
We send parents a kit and they bring that with them to birth. They can then use that kit to collect their umbilical cord blood, cord tissue, and also the placenta. They use all the materials in our kit to do so, and then afterwards, they can call us, and then we will pick it up and bring it to our lab.
As far as price, it depends on what they choose to do between the three options of cord blood, cord tissue, and the placenta. They can choose one, two, or three of those, and that range is $35, $65, or $85 a month.
We then do manual processing in our lab, which in the case of really low cord blood volumes, is able to maximize stem cell count by up to twenty-five percent. We're also more affordable, plus we're able to automate most of the front end in order to be tech-empowered and have affordable prices. Our community is a great value add as well, so a lot of people are able to feel like they can be a part of something when they move forward with us.
How do you think about your positioning in respect to some of the other companies that came before, like ViaCord, HealthBanks and Cryo-Cell? What makes you different?
We're not even in the same category. We are the first stem cell safe. We do cord blood banking, but more so, we're saving stem cells. We're in an entirely new category because we are able to really unlock treatment options in the future for parents and provide a world class experience that previously hasn't been recognized.
What are the trade-offs and advantages of receiving stem cells from yourself or family members via this model versus getting them from someone else? Is there an advantage there?
If you're related to the donor, your chances of survival are much greater. If it's your own baby stem cell or if it's your own stem cells, then you don't have to be on immunosuppressants whatsoever. Also, other family members can be partial matches as well, which can also contribute to general survival rates. It also limits the chances of rejection and being on immunosuppressants. So there's definitely a huge difference.
You mentioned that for people of color or mixed race, it's generally harder to find a match in the donation paradigm. Does that just boil down disparities and who would have access to this procedure? Or how else might you account for that?
Donor pools are currently mainly solicited in really highly-concentrated white areas and urban areas and generally high income areas. As a result, the donor pools are skewed white. So that's why it's really hard to find a donor. 
On top of that, if you're mixed, they generally try to align the donation ethnically to some degree. I knew someone who was a quarter Black, a quarter white, a quarter Mexican, and then a quarter Asian. It was four different types of ethnicities that were in the mix, and they just could not find a single match that would be able to match well enough. Because it's HLA matching, and generally tissue patterns and things like that are inherited, so they're usually aligned ethnically as well. A good match generally needs to have all the same ethnicities represented.
What is your perspective on stem cells in general as a therapeutic advice? Do you see it expanding beyond preventive medicine into areas like longevity research, cosmetics and other use cases?
The TAM is really anyone who has a sick family member or becomes sick themselves. I'm super bullish on stem cell research and the space in general. I think Anja Health is the frontier of medicine. We're able to multiply treatment options in the future for parents. 
For instance, my boyfriend was diagnosed with ulcerative colitis, and I told him to look into cord blood stem cells. The issue is that you have to be on immunosuppressants if you take on donor stem cells, and his parents didn't bank his stem cells. He ultimately wasn't able to find a donor, and even if he could, then he would've had to be on immunosuppressants, so that option was automatically eliminated from the treatment plan. 
In a world where everyone had their own cord blood stem cells banked, then they would be able to turn to it and use it as a potential option. That's why I see the TAM as just anyone who's sick.
What are some of the gaps in people's knowledge and expectations going into the birthing process that you see as really important to address?
There are all kinds of things, a lot of them relate to birth most immediately. One would be what to do with their umbilical cord and placenta. There are all sorts of ramifications within that part. A lot of people question whether they should do delayed cord clamping or how long they should leave the cord on before deciding to cut it, and what they should do with their placenta. There's all sorts of pseudoscience around the fact that you could potentially eat your placenta—things like that. 
A lot of people have these conceptions that you can take your placenta home and boil it and then basically eat it like a steak. It's not so great for you and could potentially lead to infection, and there's not really many demonstrated benefits. So within that realm alone, there are all kinds of questions that people usually have. We're trying to make sure that we can provide, not just information in general, but make people aware of misconceptions that are in the space. Even when it comes to the umbilical cord, there are misconceptions.I want to make sure that we can help people feel informed.
Disclaimers
This transcript is for information purposes only and does not constitute advice of any type or trade recommendation and should not form the basis of any investment decision. Sacra accepts no liability for the transcript or for any errors, omissions or inaccuracies in respect of it. The views of the experts expressed in the transcript are those of the experts and they are not endorsed by, nor do they represent the opinion of Sacra. Sacra reserves all copyright, intellectual property rights in the transcript. Any modification, copying, displaying, distributing, transmitting, publishing, licensing, creating derivative works from, or selling any transcript is strictly prohibited.