Karim Atiyeh, co-founder and CTO of Ramp, on the future of the card issuing market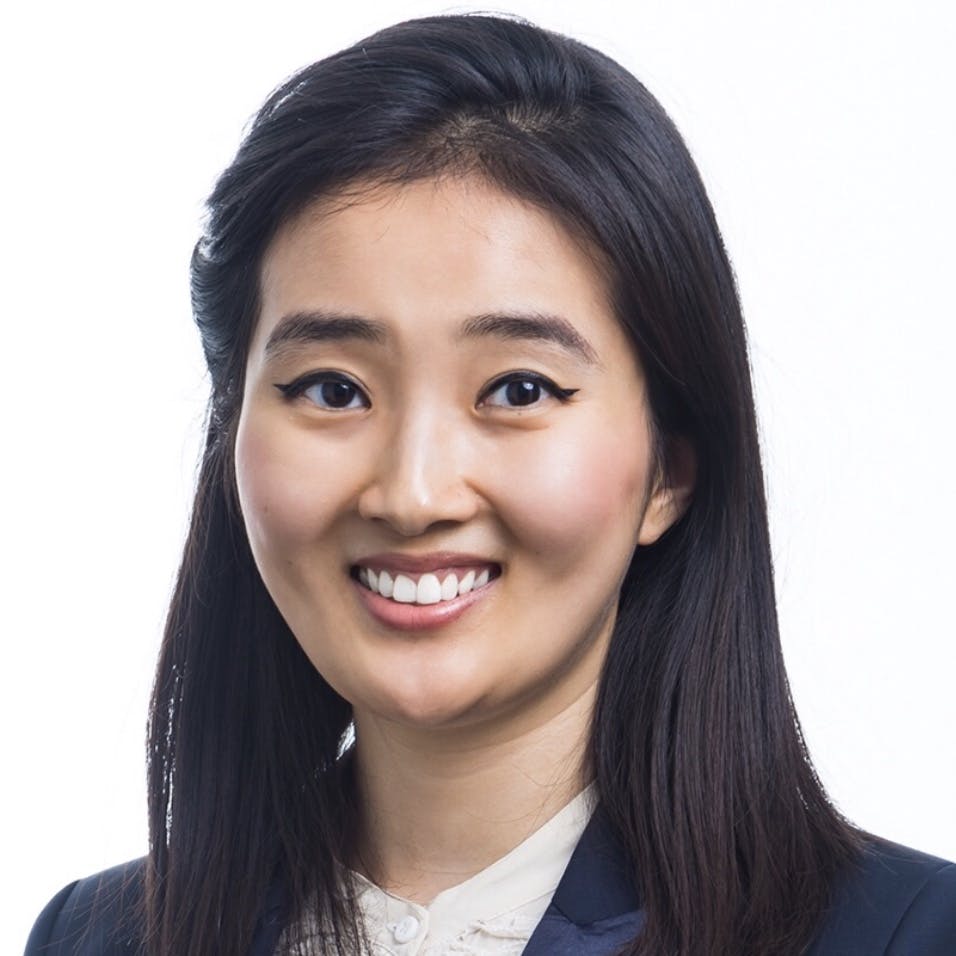 Nan Wang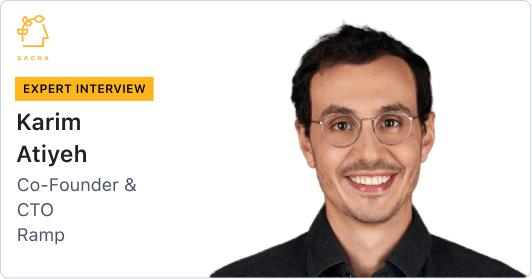 Background
Karim Atiyeh is the co-founder/CTO of Ramp, the corporate card that helps finance teams better manage their spend and lower expenses. We spoke with Karim as part of our research into banking-as-a-service platforms and issuer processors in particular—Ramp is one of the fastest-growing fintech companies built on BaaS, with virtual cards powering their corporate card GTM on the front-end and their automatic expense categorization on the back-end.
Questions
Interview
Could you please talk about how card issuing platforms created this opportunity for you to build Ramp?
Karim: If we go back a couple of years, the only way to be able to issue a card, essentially, was to be a bank yourself. If you're a chartered bank, you generally have a much easier time building a relationship with a card network and becoming a member of a card network, which allows you to start issuing cards on that network. But then you still have a pretty heavy lift, to be able build the technology and the connections with the network, that enable you to issue a card.
So, in the past, most banks that needed to issue a card would typically work with a company like TSYS or i2c. Although i2c is slightly more modern. I wouldn't consider companies like TSYS and First Data pure technology companies. They were a blend of services and technology, and then they'll come with their own hardware.
So you essentially were a bank. And then you would hire this managed service company, which included some components of technology and a lot of people. And, you would build this card program, but a lot of it was outsourced. As a result, it took a lot of time and it took a lot of money. So it was very hard for startups to be able to do this.
Fast forward to today, a lot of what I would call modern issuers, like Marqeta, Stripe and Galileo, have made that process a lot easier. So they've abstracted away the need to build the relationship with the network through a bank, and make that very accessible to startups. And they've also, in a way, replaced managed services with more robust APIs, with variable cost pricing. So it allows you to get up and running a lot quicker than what it used to take, with a much smaller upfront investment of both money and time.
Could you please talk about use cases for customers where card issuing via Ramp really shines?
Karim: Part of what we take a lot of pride in at Ramp is that we've differentiated ourselves by building a smart automation layer on top of your card. Many companies will just offer a card and focus on points and rewards. Instead, we decided to focus a lot of our resources on making these cards a lot more powerful.
For example, if you're running a company and would like to give your employees a wellness card or give them cards that only work for gas, you're able to do that very easily with Ramp. You can do it in one click for a virtual card. You can do it in one click for a physical card. You can even customize that card, so that it only works on certain days and certain hours and things like that.
On top of that, I think where we've really added a lot of value for our customers is in helping them close their books much faster. In the past, with older card providers, you had one system of record for all your receipts and you had a system of record for your transactions. Generally, the process of closing the books at the end of the month involved a lot of manual work, to tie these two together, and figure out what the transaction was for.
At Ramp, we've built technology that automatically matches receipts to the right transactions. You can send them via SMS. You can send them via email. And we do all the work to figure out which receipt matches this transaction. Ramp even suggests the correct accounting mapping to help you close your books a lot faster, as a result.
So, by the end of the month, when your finance team is looking at what happened, they not only know what expenses were incurred, but they have the receipts attached to them, and they know why these expenses were incurred. That's been a huge benefit to our customers. It enables them to make the right decisions with their businesses because they know where the money is going. They know when it's coming in. They know why it's being spent. As a result, it makes them a lot smarter about their businesses.
Providing corporate cards is only the first step for Ramp. What leverage do you get from card issuing, as you build out the financial operating system?
Karim: What we care about is that the companies that use Ramp are able to focus their most valuable resources on achieving their own mission and focus on the most important things for their business. That means not wasting time on figuring out what should be on a card, or how much money was spent last month on Facebook ads versus Google ads, and whether it was within budget or not.
And the only way that you can do that is to actually bring visibility into all types of spend, not just corporate cards. The reason we started with corporate cards is that we think that's the largest pain point. 
A lot of the early stage companies use corporate cards for nearly everything. But as businesses mature, you start being more sophisticated about your finances, you generally start to think about ways that you could get financing from your vendors in certain cases, or certain vendors only accept ACH for larger payments.
Disclaimers
Read more from
Read more from
Read more from