Jordan Gal, CEO of Rally, on building the Switzerland of checkout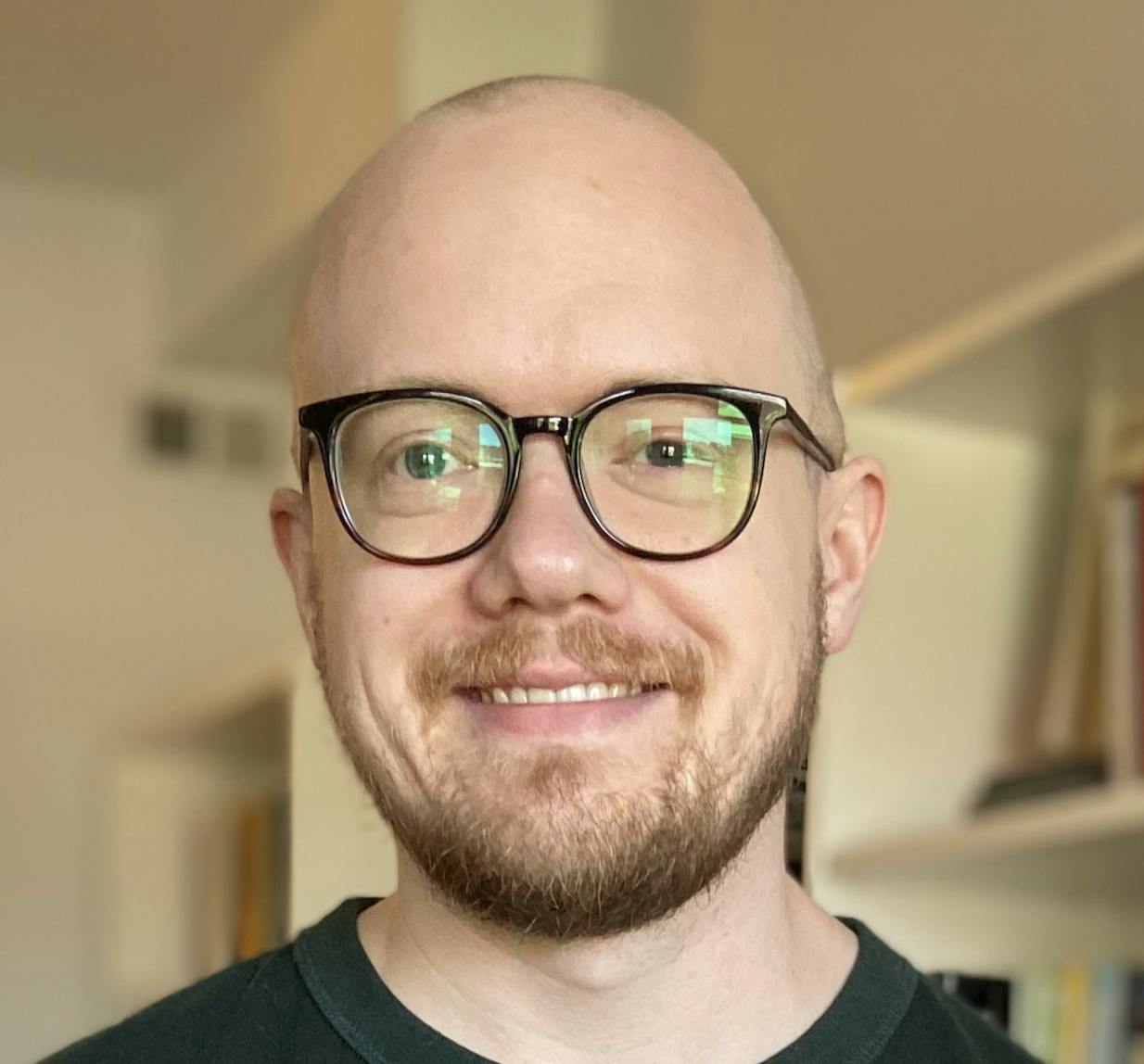 Jan-Erik Asplund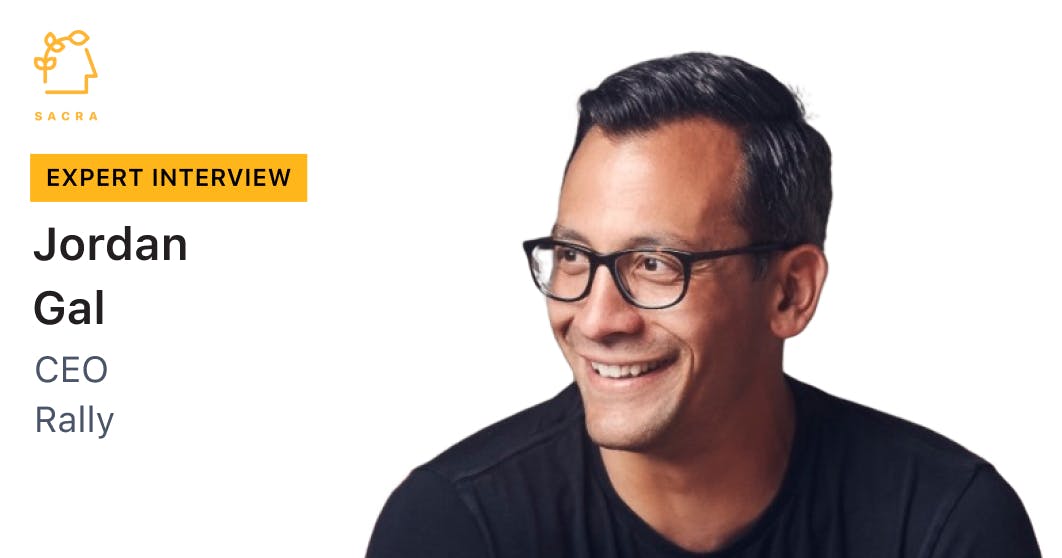 Background
Jordan Gal is the co-founder and CEO of Rally. We talked to Jordan about the customer data layer in ecommerce, the Next.js-based stack that D2C merchants are building with today, and looking back on the 2020-2 one-click checkout wars.
Questions
Interview
You've been building in SaaS for ecommerce for 10 years. Tell us what you learned building CartHook and how it inspired Rally.
On the e-commerce side, what CartHook taught me was that I really like e-commerce, building for e-commerce merchants, and payments—which I did not expect. 
CartHook started off as an abandoned cart app, and only later did we launch the checkout product that grew very quickly, which CartHook ended up being known for.
The other thing I learned at CartHook was that I don't like platforms behaving like bullies. I moved here as an immigrant and I had my own experiences with bullies, as a lot of people do. I did not expect to encounter them in the same way online in a professional setting, but that's what it felt like operating on Shopify's platform. I think that's happening all over the web, and I don't think it's healthy. I hope that the next 10 years look a bit different.
I think that what's happening with AI and crypto has the ability, or at least the opportunity, to challenge some of these really big incumbents. I would like to see that, and I'd love for us to be able to participate in that in our own way.
Both of those things inspired Rally—both building for e-commerce merchants, and also taking this somewhat ideological point of view on where the power should rest in the dynamic in e-commerce. We're firm believers that power should reside with the merchants, not with the platforms.
That reflects what we're seeing happen in e-commerce overall. There was a period of bundling—Shopify did the best job of that, and they allowed people to easily start selling physical products online. Now it's starting to come back the other way, and merchants are taking more control over each part of the stack.
Can you help us understand the tailwinds behind headless ecomm, especially with respect to Amazon and Shopify? Why would merchants feel bullied by Shopify?
Amazon, Shopify—before them, WooCommerce—these platforms that allowed merchants to get online and start selling physical products were a godsend. It used to be incredibly difficult to get a website up, let alone a shoppable website.
The bundling that happened was great for entrepreneurs, for the economy, for big retailers, for everyone—including shoppers. 
Amazon did it very vertically aligned, with everything inside of their platform. Over the last 10 years, Shopify did the best job of bundling the stack: the shopping experience on the front end, the payments layer (which is non-trivial), and the backend to help merchants manage orders.
Where that bundling started to fray is that as merchants got more sophisticated and direct-to-consumer got more normal, they began to want to take more control, and that's when they would start to run into the limitations that a tightly bundled platform allows.
The first word you heard out of this unbundling was headless, because headless refers to the head—the storefront—being separated from the backend. That is the critical piece that merchants want control over. They want to control the shopping experience and the brand experience and the buying experience.
You'll start to hear a new word over the next year, which is composable, because that's a bit more accurate. It's not just about the front end being separated. It's about each of the parts being separated so the merchant can control and choose what's right for them in their business. There are also some very strong interests aligned against that happening, so there's some friction in that process.
In your brief history of 1-click checkout, you said "Fast caught momentum, but couldn't follow through" and that "Bolt appeared to be winning the independent checkout wars, but have stumbled." Can you expand on that and talk about the opportunity that you see in 1-click checkout?
I want to start by saying that we do not think of Rally as a one-click checkout. We think of Rally as a checkout solution with one-click purchases being a key feature. 
Over the last two years, all of us Twitter natives had no choice but to become aware of one-click checkout. Now, the reason one-click checkout became such a loud space is because it's such a big prize. 
What Fast was effectively trying to do is build a new PayPal. As we all know, PayPal is a tremendously valuable business. If you can get the flywheel rolling, it can become incredibly valuable. As all of us on the internet know, network effects are very hard to start and then very hard to stop.
Fast was going after that with a similar promise to PayPal, but maybe a bit updated. What Fast did is allow shoppers to save their payment credentials and shipping information and be able to buy things online easily. Sounds straightforward, but it's not.
Amazon can do it because it's vertically integrated and they control everything. Shopify and Shop Pay can do it also because they have this network. 
To build a separate network is what ourselves, Fast, and Bolt are all after. When I pitch to investors, I call it the third network. There's the Amazon network, there's the Shop Pay network, and there's the potential for a third network of recognized shoppers that can buy very easily outside of Shopify.
Fast did that with an express payment method, meaning a button that gets added to an existing site. You add a button just like you add PayPal or Google Pay or Apple Pay or Affirm, and then shoppers can purchase that way. 
That's incredibly difficult to do because you're asking people to sign up for something new. That's the chicken and egg problem that PayPal overcame with eBay.
Shopify has had a far better acquisition model for their network. You just have to go through a checkout once. After you go through as a guest once, your information is saved, and then can be reused throughout the network, not just at that individual merchant.
Rally is much closer to Shop Pay. We offer the entire checkout experience and, therefore, we can capture shoppers into our network by them going through the guest checkout.
Fast was going after an express payment method. They really did catch momentum, and they raised a significant amount of money from great investors, including Stripe, but they couldn't get there for a variety of reasons.
My very quick analysis of that failure is that when you offer just an alternative payment method, you're going to necessarily get a very small percentage of payment flow from each individual merchant, so you have to sign up an enormous number of merchants in order to generate significant revenue.
Even though they signed up a decent number of merchants, they couldn't get quite a large enough share of the payment flow of each individual merchant to make up for it, and that's a difficult thing to overcome.
What does a typical integration of Rally look like? What prompts the customer to look for a one-click checkout solution? What key factors go into their buying decision? How long does the integration take? What does the customer's tech stack look like?
The demand at Rally is coming from merchants who want to modernize a part of their tech stack, and they're focused on modernizing a part of their tech stack that directly impacts revenue.
The typical stack for a merchant that uses Rally involves something like Salesforce Commerce Cloud on the back-end, and maybe they're starting to look toward Next.js and Vercel to modernize on the front-end.
Where they start to look to Rally is when it dawns on them that building and maintaining a checkout is both not easy and well outside of their area of expertise.
What Rally allows them to do is remove payments, PCI, all of these different things off of their plate, including the proverbial issue where it's Saturday, it's 2:00 AM, and something breaks with their checkout.
That's what we're finding. Post-purchase offers are important for ROI, but at Rally—very different from CartHook—merchants are looking to improve their checkout. 
The irony is that the better the Shopify checkout gets, the more demand there is for Rally, because Shopify is setting the bar for a shopping experience. It's a relief when you see a Shop Pay button because it's a piece of cake to buy. You are either cookied, or you get a quick SMS, and you go and you buy. It feels like Amazon, but for an independent seller.
Merchants outside of Shopify—oftentimes the biggest, most successful, most established retailers online—tend to have a far worse checkout than a typical million-dollar a year Shopify store, and they're looking to match that. I enjoy that bit of irony that we get demand for our product because Shopify's checkout continues to get better.
With Vercel and Next.js and the rest of the custom stack that merchants are using, what is it that that stack lets them do that they can't do on Shopify?
Across virtually every ecommerce platform built over the last 10 years—Shopify, Magento, Salesforce Commerce Cloud, WooCommerce, whatever—the shopping experience was relatively rigid. 
It is effectively a presentation layer on top of the product catalog, so every product page looked the same, every category page looked the same, and there wasn't much room for creativity.
If you go look at a great D2C company—say Allbirds—the website's beautiful. More people want to be able to give that kind of great experience for the brand when it's interacted with on the storefront.
Typically, merchants have to sacrifice, they have to compromise on their strategy in order to accommodate for the limitations of the platform. That is unhealthy and that creates tension. So it's when merchants start to want to go beyond those limitations that they start to look toward headless, Next.js, Vercel, and all these new technologies.
The tech on the web for the front end is far more advanced than what ecommerce platforms allow, so that's why things went headless first. When we talk about Next.js or something like that on the front end, it's just the merchant saying, "Get out of my way already. Let us just build whatever we want to build." That has historically been difficult to do and is now starting to get easier to do as more people do it and as more companies get focused on it.
Checkout has gotten crowded, with merchants potentially offering checkout via Rally, PayPal, Amazon Pay, Klarna, Apple Pay and Stripe Link all on 1 screen. Many of these options appear to compete with Rally, but at the same time, Rally enables merchants to display multiple alternative payment methods. How do you think about the evolution of the checkout page and where all this is headed?
We don't think it stays the way it is right now. It is very odd that when we go around the internet shopping as individual shoppers, the fact that we have to manually convey our first name, last name, city, state, zip, and credit card number into fields—it makes no sense. It is unnecessary.
We think the checkout of the future basically just involves consumers reaching out and touching a website and saying, "You can have my info for this specific transaction." 
Apple Pay feels pretty close to that, but it's not as widespread as it should be, and we see it as our job to help that spread as far as possible for as many merchants as possible, because that's what people expect.
In the meantime, there's a transition period. Over that transition period, what we're going to see is fewer and fewer guest checkouts. 
We have a few things going on at the same time in our checkout experience. 
Number one is the philosophy that the checkout belongs to the merchant more than it belongs to us. We make sure to allow the merchant to include any payment methods that they think are right for their customers.
Everyone's got their own mix. Some people want PayPal, some people don't. Some people want Apple Pay, some don't. Some want Affirm, some want Afterpay, some want this, buy now, pay later. Whatever that mix is that makes sense for that merchant, we allow them to integrate very easily, and just turn them on and off with one click.
At the same time, we allow for guest checkouts for people who are filling out those fields, but we put a net underneath them that ensures that they just have to do that once. And so, over time, as we're accumulating shopper information into our vault, fewer and fewer people should go through the guest checkout, and more and more people should be able to have a buying experience that does not include manually conveying information into fields.
So that feels inevitable. It feels like it's a matter of time. There's a lot of competition around who benefits from that happening.
How do you think about Shopify Plus, Shopify's enterprise offering with a headless option that they've said that they're working on?
I don't believe a word. They do not want anything built off of their platform. When a merchant goes off and builds their front end elsewhere, what they start to realize is that they're not using Shopify for very much, especially with larger merchants. You talk to a merchant that does $100 million a year on Shopify, they're using a lot of different systems and orchestrating them all to work together—and Shopify actually starts to get in their way.
They're not using Shopify for order management. They're using NetSuite. They're using Klaviyo, maybe they're using Postscript for SMS, and they're using ShipStation for their fulfillment. They're using 3PL for their actual delivery and they're using Pack Digital on the front end.
Then it starts to dawn on them—"Why are we paying Shopify all this money when really all we're doing is using Shopify's checkout?" That's when you start to realize that where the power accumulates is at that point of checkout, which is why they're so willing to exercise their power there and make sure that no one gets a hold of the checkout.
Shopify is very good at marketing toward where they believe the market is going. They have a questionable track record at following through on those promises, but they're very good at marketing it.
How does Rally position itself with respect to Bolt when talking with merchants?
There are always pros and cons to this type of scenario for startups. We have a direct competitor that is recognizable and has raised a preposterous amount of money for a company at their stage. 
The flip side in our scenario is that they were so successful in raising money that their valuation went bananas in the boom times. Now it's not actually a good thing for them. They have to deal with the absurd valuation and being underwater for the foreseeable forever, basically. There's always these two sides.
Now, the real competition for us is whatever existing checkout merchants are using. They're using the default checkout that they've been using for the past X number of years. A big competitor like Fast or Bolt that comes out and makes a lot of noise is actually incredibly helpful in educating the market that they have an alternative.
As a young startup, our biggest opportunities have come from merchants looking for a Bolt alternative. Our Bolt comparison page is the most important page on our site. I hate to admit it, but that's how it is.
In general, we take a very different approach to the product. Specifically, if you go to a store that uses Bolt and you go to checkout, when you're on the cart page and you click the checkout button, you'll get a popup. Bolt's checkout experience is inside of that popup. Then you complete the purchase there, and then you get forwarded to the thank you page provided by the platform.
I see that experience as thin, and I don't think it fits for a composable context, because if you're going to use Next.js on the front end, you need actual checkout pages. You need a checkout page and a confirmation page. If you have to go off and build that on your own, I don't think that quite does enough.
We position ourselves in contrast to that by providing a full checkout experience with new pages on the web, checkout, post-purchase offers, and a confirmation page.
Do you see an opportunity to build for the checkout beyond e-commerce?
We are really focused on physical product e-commerce. The reason for that is it's relatively easy to take a payment online. That is not the hard part. The really hard part is the plumbing involved in selling physical products online—shipping, taxes, fulfillment, promotion codes, and then to do all that in a very reliable way.
The one exception to that is we built something over the last six months called Rally Elements, that—like Stripe Elements—takes the fields and our functionality and abstracts it away from our hosted checkout and lets others build with it. We've encountered some demand from some very large companies who want to build their own checkout into their product, but do not have any interest in building all the functionality and the plumbing that we have. That might be a place for us to lean into, but that's TBD.
What's the core lever you get from vertical integration with checkout?
At CartHook, when we had the abandoned cart app and we had this idea for a checkout, what it felt like is that we were going to go fly closer to the sun. We were going to go toward the money, toward the transaction, with all the good and bad that that entailed—pressure, competition, politics.
Being where we are now at Rally, we feel like we are in the ideal spot in the market. If I weren't running a checkout product, I would be envious of all other checkout products, because I think that's where the magic is and that's where the power is and that's where the leverage is.
We don't think very much about expanding outward. We think the other way. If we integrate with everyone and we're very open and allow everyone to integrate into us, then the ultimate place for us to end up is as the default checkout.
As people are building new sites, as they're moving their sites over, as they're modernizing, as they're taking this more composable approach, why would you go off and build your own checkout? That sounds like a nightmare, especially if ours already sits there and exists and works well and integrates with everything else that you want to use anyway.
If we want to become the default checkout in this new version of e-commerce, we have to really strive to remain independent and not reach out and eat other people's lunch. So it's almost like this Switzerland approach where we're really better off in the long term letting everyone flourish around us by using us and leveraging our product so that they don't have to deal with payments. For us, as long as the payments go through our checkout, you can do whatever you want.
What is the opportunity for Rally to own the customer data layer in ecommerce? Would it make sense for Rally to launch a customer data platform (CDP) a la Klaviyo? How does Rally think about partnering vs competing on marketing automation with companies like Klavyio?
We think of that from the payment context. A very large vault of shoppers with recognized payment and shipping data and order history is incredibly valuable. There's no way around it being incredibly valuable. I think it's a few steps into the future for us on what to do with that. We're going to be really careful, because we don't want to end up in a situation where many platforms end up, where they start off in this cooperative mode and end up competitive.
Right now there is tension. If you buy something on Shopify and then it shows up in your Shop app and you start tracking for shipment, you're going to see ads from competitors of the merchant that you just bought from. That is an inherent tension that is in favor of the platform and not the merchant.
Our general philosophy is to avoid putting ourselves in that position. We want to be pro-merchant, so we're going to be careful with that. Really what we want to do is enable really easy purchases. We do see a scenario where as our network of both merchants and shoppers get big enough, there's definitely value in allowing access to those merchants and shoppers to one another, whether through advertising or cross-selling. Our post-purchase feature might lend itself really nicely to that.
Can you talk about what parts of the ecommerce merchant experience Rally wants to own besides the point of checkout?
It's a tall task to ask a merchant to change their checkout. It's a big deal. It is risky, or it can be perceived as risky. We don't take that lightly, and so we want to make sure that switching to Rally is as compelling of an offer as possible. The way to make it more compelling is to drive additional revenue beyond just a better checkout experience.
One of the most important ways we do that is a set of features called post-purchase offers. What that does is it allows the merchant to make offers in between the checkout page and the thank you page. If you think about your typical buying experience, you add something to the cart, you go to the checkout, you put in your payment info, you hit buy, and then the next thing you see is a confirmation page.
What we allow the merchant to do is after the shopper hits buy on the checkout button, instead of seeing a confirmation page right away, they can see additional offers. It's like Amazon's "you may also like" upsell feature, but instead of making the offer pre-purchase—where it adds friction to the initial transaction—it takes that offer and puts it on the other side of the checkout. The initial purchase is undisturbed. Very importantly, you can then base those offers on what the shopper is buying.
This is what we pioneered at CartHook, which was incredibly popular, and what drove a lot of demand our way. For example, we worked with Native deodorant, and what they did is they offered a travel size version of whatever you bought. If I bought the men's eucalyptus deodorant, it would offer me a travel size version. It's perfectly congruent, it's a great offer, and it's scarce—it's only available right there, right then. It's also very easy to actually complete the buy because we reuse that payment token.
Overall, it has this combination of being one click, a bit of a surprise and delight experience, and very congruent with the initial purchase. It also drives significant revenue. It drives 8%, 10%, 15% of new revenue, and that's what blows merchant's minds on the power of our checkout—it's not just a purchase solution, it is a new revenue channel. When you hand that over to a marketing team, they get really excited and they get really creative.
That's a key ingredient to what we do at Rally and how we make the offer of our checkout very compelling. There are other things that you can do once you separate a checkout from a platform. For example, different checkouts. It's not actually necessary to send all of your traffic to the same checkout. Today, everyone from YouTube, Instagram, TikTok, and email goes to the same product page. That actually does not make any sense from a conversion point of view. But platforms only allow for one checkout per store, so merchants have no choice but to operate this way.
With Rally, you can have as many checkouts as you want. You can have your hub checkout on your main store, and then you can have as many spokes as you want. You can make a checkout for each individual campaign when you work with a specific influencer, for example. Then each checkout experience can be very tailored to the specific campaign it's for.
These are just a few examples of what you can do to drive additional ROI for a merchant when they use our checkout solution. That's the name of the game: making it compelling enough so people overcome the momentum of just keeping up with doing the same thing that they've been doing for the past 10 years.
As incumbents like PayPal got into BNPL, it drove down Klarna's net transaction margin. We've seen Bolt lower its margin. How does Rally maintain an attractive and durable margin on transactions in light of larger incumbent networks getting into 1-click checkout?
I don't think the "2.9% plus 30" paradigm survives the decade. It is a strange tax put on everyone in the system. It is literally a credit card company charging the merchant and then taking a part of the margin from the merchant and bribing the shopper to make sure that behavior continues. It's a beautiful spot to be if you are a credit card network. Everyone else just pays the tax. The shopper is happy because they're getting bribed. I just used points yesterday to book a flight. That's great, but the merchant's paying for it. 
I'm really interested in the opportunities around attacking that 2.9%. Now, it's not as confrontational as it sounds. A lot of the credit card companies know this and understand it and are uninterested in being left behind. The way technology is moving is against that big of a margin on credit card processing existing.
One of the ways we think we can participate in challenging that margin and the merchant paying for it is that when you own the checkout experience itself, and you control the underlying checkout the way that we do, you can incentivize shoppers to use lower cost processing methods.
I always think of this one analogy. I was at some startup event in New York and an entrepreneur was talking about organic food. He made this really simple analogy, which is that if a non-organic banana costs $1 and an organic banana costs $1.25, that organic banana's always going to have a problem. But the second the non-organic banana costs $1 and the organic banana costs $1, then you can win the entire market, because it's better and it costs the same.
I think about that a lot when it comes to payment processing. If you're a shopper and you go through a Rally checkout and you are presented with the option of buying something for $100 or buying the exact same thing for $97, that is the scenario we want to put ourselves and our merchants in, and the shoppers, because that feels like a scenario where all three are better off.
The shopper's better off for paying less, the merchant's better off for paying less, and Rally's better off for the payment flow going through it. That's where we want it to end up.
What other opportunities are there to build a unified identity for shoppers that they can take across all the merchants that they shop with?
The entire space has a complexity problem, and it's difficult to see how that gets solved without a lot of innovation and a lot of entrepreneurs trying a lot of different approaches. But it is still seen as incredibly complex to build on your own. It's a few years behind the rest of the web.
Going off and building an app is much easier than it used to be. Going off and building a marketplace is much easier. Building your own e-commerce site is still really complex. There is a data coordination problem to be solved.
At some point, it's like we need a universal API that everyone can integrate into and use the same approach so that everything's interoperable. Right now the obvious example you look at is Shopify, and they obviously have no interest in opening that up because they have an ecosystem. When you build a Shopify app, you get access to Shopify merchants. That's the upside. The downside is you're inside of their walled garden, and they tax you accordingly and launch features regularly that compete with you, among other things that are not good for you.
That has happened in the Apple App Store. That has happened in these different silos. That's a big problem that if it gets solved, there's an enormous amount of value that gets generated for everyone. For the company and people and technology solving it, there's a piece of that value that can go to them.
I wish we could do that, but it's 2023. We've got to be realistic. We've got to grow revenue, we need to make customers happy. The old business reality has intruded on everyone, probably for the better. But at some point in the future, I hope that a lot of that gets solved. There's a bit of promise around AI and its surprising ability to handle complex situations, and it's just the beginning. I hope it comes in and knocks a bunch of competitors off-kilter.
Rutter and Violet are both promising companies tackling something similar. They do certain things really well, and I'm excited to see them continue to grow. 
We just want to be the default checkout in that space. We cannot make the entire space successful ourselves. It's funny because it's inevitable. It feels inevitable, at least I think it is, but it's not easy. The coordination inside of one company providing their own platform, it's just human nature. That works a lot better than an open ecosystem, because everyone's got their own interests and communication is difficult and so on. So we'll see.
My sincere hope was that crypto as a coordination tool would play a big role in that, but I think that's on hold for now, unfortunately.
Can you talk about Rally's plans for crypto? Is crypto still part of your long-term, 10-year-plus vision for checkout?
If you go out to that time horizon, I have to say yes. In the short term, no. But the original vision of Rally was this coordination approach. We wanted to provide ownership in this new e-commerce ecosystem based on revenue processed through our checkout. If you contributed to the network, you got a piece of ownership. It's like joining Shopify as a merchant early on, but instead of watching Tobi and his buddies get spectacularly rich, you got a piece of it also.
That, I believed, was a powerful idea. The US government and the SEC at this point in time have removed that as an option for us, but I hope it can come back, because that's what I actually think is needed in the market.
To drive in-network purchases, an obvious move is to build a shopping app ala Klarna. Is that on the roadmap and how do you think about building a differentiated shopping app experience?
Maybe in a brainstorm session, sure, but we are really focused on the merchant. For the foreseeable future, our focus is how do you drive value for the merchant? The merchants themselves are amazingly creative. It's like this little Petri dish of capitalism. You have your own brand, you have your own products, and you're trying to figure out how to get as many people as possible to know about it and buy it. The things that merchants come up with when you give them more power, more control are amazing.
We are very far from exhausting that set of issues for us. Shopper-facing is way down the line. That's one of those things that I see Bolt doing, and I say, "Go for it, guys." I think that's really difficult to do at the same time as serving merchants properly.
The bullish bet on Rally seems to be that it can move backwards from owning checkout to sell all kinds of value-add SaaS like marketing, analytics, conversion and engagement software into its enterprise customer base: to build the Salesforce of headless ecommerce. Is that how you see it?
I don't think it is. I think that brings us in competition with the compliments of the ecosystem that we need. So the independent checkout, that position in the market, I think is critical for longer term growth. So becoming that default checkout necessarily means you're willing to work with as many people as possible, as many different types of products as possible.
I hesitate to say that we are immune from the traditional S-curve of a platform where we do end up in competition. I actually think that's what crypto can do. It actually can keep you from making that gnarly turn where everyone starts to compete over the same pie. But for the foreseeable future, the vision is to become the default checkout, and that actually requires a very cooperative approach.
We don't really think right now around individual pieces. We want to turn the checkout into a revenue driver. There are certain things that we insist that we own, like post-purchase offers and that sort of thing, but it's really just about the payment flow. As long as it goes through our checkout, we're happy. Any one and anything that we can work with that promotes additional revenue going through our checkout, we're happy to work with.
Disclaimers
This transcript is for information purposes only and does not constitute advice of any type or trade recommendation and should not form the basis of any investment decision. Sacra accepts no liability for the transcript or for any errors, omissions or inaccuracies in respect of it. The views of the experts expressed in the transcript are those of the experts and they are not endorsed by, nor do they represent the opinion of Sacra. Sacra reserves all copyright, intellectual property rights in the transcript. Any modification, copying, displaying, distributing, transmitting, publishing, licensing, creating derivative works from, or selling any transcript is strictly prohibited.
Read more from
Read more from