Geoff Charles, VP of Product at Ramp, on Ramp's AI flywheel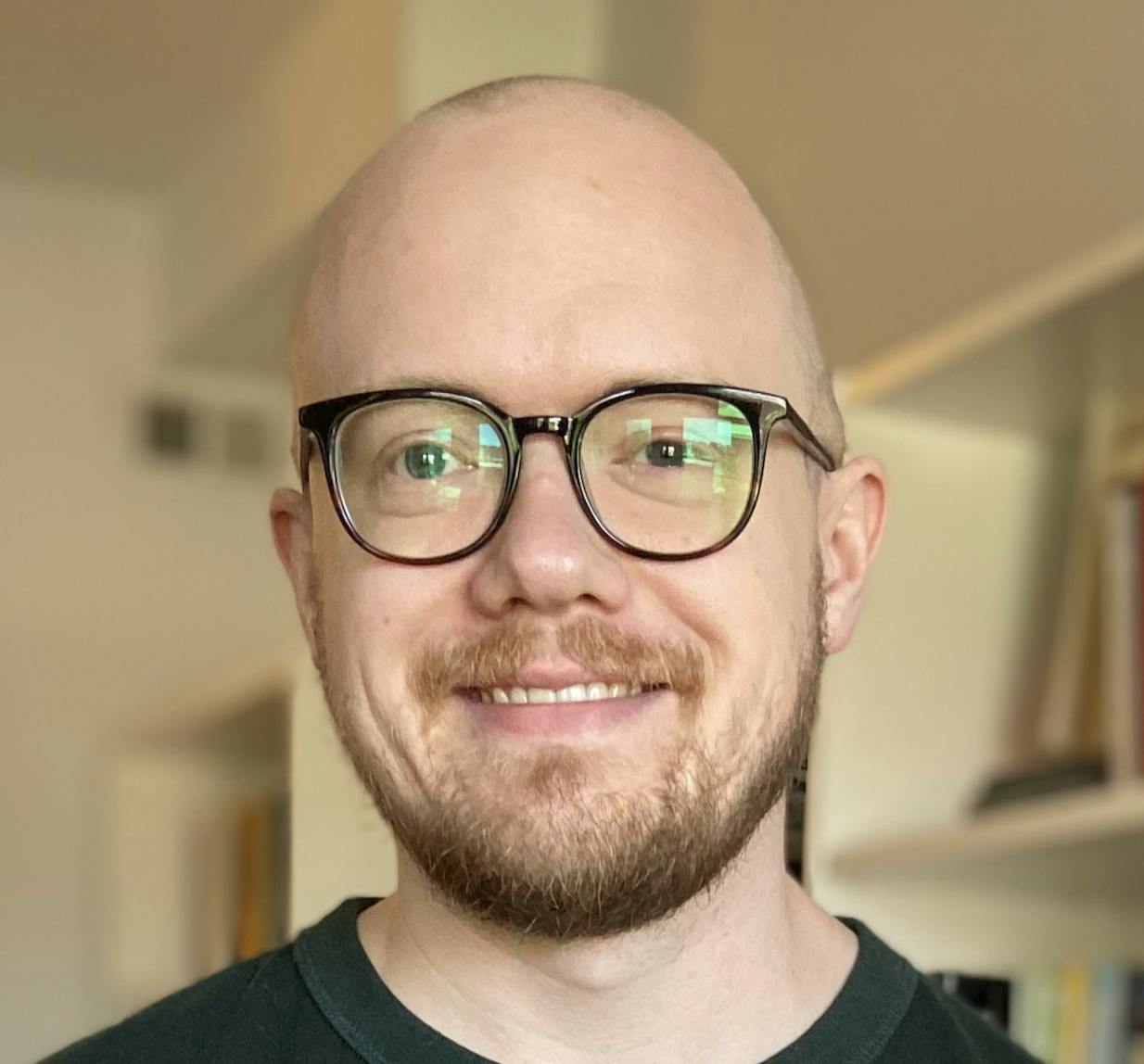 Jan-Erik Asplund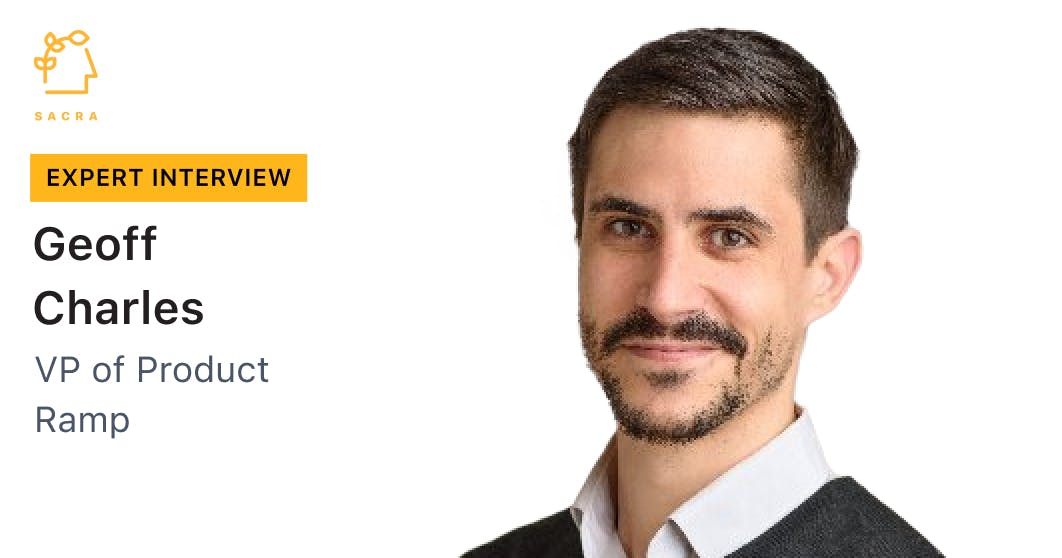 Background
Geoff Charles is VP of Product at Ramp. We talked to Geoff to learn more about Ramp's vision for autonomous agents in finance—and to better understand how one of OpenAI's early partners is thinking about AI interfaces in B2B software, iterative improvement of their AI model through a data flywheel, and ensuring trust & safety.
Questions
Interview
One foundational technology that enables Ramp is card issuing infrastructure. Another (potentially) is OCR. How do you think about LLMs like GPT-4 as a foundational technology (or not) for Ramp and what does it enable Ramp to build that couldn't exist before?
LLMs are extremely powerful at understanding and interacting with language, and a lot of what we do at Ramp is just that. A receipt, a transaction, an invoice: these are all types of language around a financial event, and our job is to help finance teams understand, audit, classify, control, and reconcile these financial events. 
Before GPT-4, we would have to dedicate a significant amount of resources to build in house models that try to predict what this language means, usually using more classical data science approaches that perform well when there is a structured outcome (e.g. compute the probability of default). But for predictions where we don't have enough historical data (e.g. tell me who this vendor is), using GPT-4 is a massive accelerant.
Ramp recently announced a suite of GPT-4 powered services across expense management, vendor management and bookkeeping. Can you give us context on how this initiative came about? What's the core problem statement around incorporating AI into Ramp and what do customers want that AI can solve?
First, Ramp's mission is to save companies time and money by automating the operations behind finance, starting with expenses, invoice payments, vendor management, card transactions, and accounting reconciliation. A lot of this operational work is slowed down by manual tasks: anything from parsing information from an invoice, to auditing a receipt, to classifying a transaction. We've always leveraged AI to help out customers, now we're able to do even more with GPT-4.
Ultimately, customers want their software to do more of their work for them, so they can focus on more strategic initiatives. They don't care what we use. AI is all under the hood. Your spend management software should tell you if an employee is abusing the expense policy. It should tell you how much you spent last month on the team offsites—without you needing to classify every transaction. It should tell you if you are overpaying for software.
Finance teams just want time back, and they don't want to have to work for software to make this happen. They want their software to work for them. That's what we are doing with AI.
From Ramp's perspective, what did the world look like before GPT-4 and what does it look like after?
Ultimately, GPT unlocks the ability for any company to tap into advanced data science techniques focused on the understanding of language—a capability that would have taken a significant amount of research that only larger companies would be able to afford. This will accelerate the value that any company can provide to their customers, evening the playing field.
More specifically when it comes to Ramp, I'll use the jobs-to-be-done framework, which asks, what are you trying to do? What, at the end of the day, is the value that you're providing from your work?
At Ramp, our job is to automate financial operations, which means: (1) control an event before it happens, then (2) interpret the event after it happens. And the interpretation can be, what was this? What happened? How do I review and approve this event? How do I classify this event for my financial records?
For example, let's say you're trying to buy software. You start with a purchase order to get budget, then you start a contract, get an invoice, initiate the payment, move the money, account for the actual transaction, and then have to reconcile and track of all these things across several systems.
Before Ramp, finance teams just had access to financial events focused on the payment. They only saw the world in credits and debits. But that's not enough to truly manage spend. Accountants used to be limited to operational teams that make sure that, broadly speaking, your books are accurate—but they're not in the loop in terms of everything else. And they can't actually be strategic partners.
To understand everything that happened beforehand, you need to have a deep understanding of what this thing was: what is a contract? What is an invoice? This was a very manual process before LLMs.
It's the same thing when an employee submits a receipt for an expense: I owe you, you owe me, and what are all these things that happen in between?
Traditional data science techniques were terrible at the interpretation of unstructured data. We got really, really good at big data, but big data realistically with our data science techniques were about the predictability of applying machine learning models to quantitative outcomes.
The perfect example of that is modeling the probability of default. Every lender today has deployed a ton of data science techniques around probability of default. That's how they do their underwriting, that's how they do their credit limits, and that's how they do their capital markets tapes.
That approach largely consists of: how do I apply a supervised or even unsupervised machine learning model on features that predict an outcome that I have a structured solution set for? I have my historical defaults. I probably buy a bunch of default data from credit bureaus. And I use those structured data sets to build all my cool little widgets.
But with a receipt, you don't have that data. You simply don't know what the answer is. You also don't have structured data to build a model in the first place because everything is extremely unstructured.
We looked at companies like Scale, Veryfi and Ocrolus that have OCR models and a ton of mechanical turks spinning out these data sets and it's very, very, very expensive. Then the question becomes: how much am I willing to pay for these services compared to the value they provide?
For us, there's a lot of value because our customers love our product and they spend a lot of money on our products, and so we're able to pay for them.
But now with LLMs, you get a generic version. It's not a model that's built just for invoices that these vendors have, but it's a model that understands concepts and objects that you can deploy and you can get to, within a margin of error, the same amount of accuracy as these vendors at a fraction of the cost.
So now we can deliver incredible value to our customers at a fraction of the cost.
What's an example of a customer paint point that previously could only be solved expensively via mechanical turk that GPT-4 can now solve at a fraction of the cost?
Disclaimers
Read more from
Read more from
Read more from
Read more from