Dave Nemetz, founder of Reverb Ventures, on the intersection of web3 and the creator economy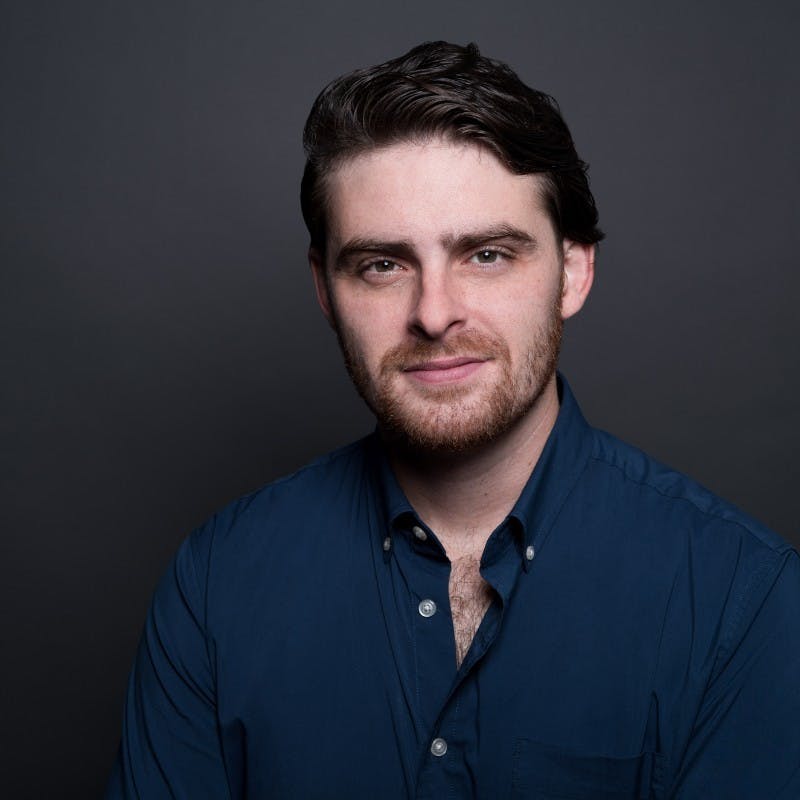 Conor Gleeson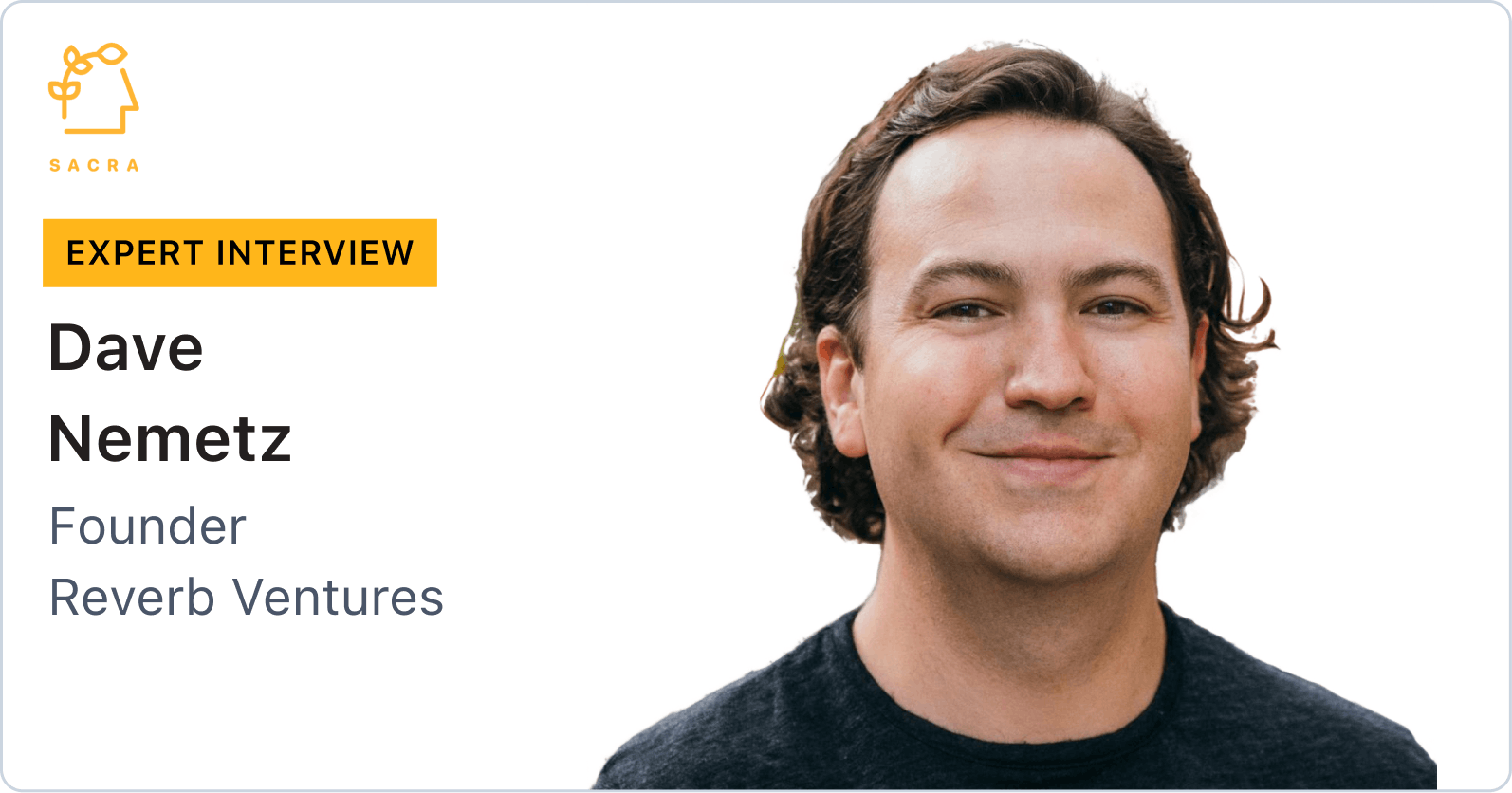 Background
Dave Nemetz is the founder of Reverb Ventures. Previously, he founded Bleacher Report. Reverb invests in web3 companies, creator economy companies, and companies at the intersection—we talked to Dave to learn more about how he sees the present and future of web3 adoption, challenges faced by companies in the space, and what web2 companies are doing wrong in their crypto pivots.
Questions
Interview
You built Bleacher Report. You've worked with companies like Bustle and The Hustle as an investor. Can you talk about some of the key lessons learned from your experience in the media that you've carried over to investing?
I think every startup needs to tell a good story, and that runs across every category. You hear the cliche that every company is a media company, or every company wants to be a media company. That's the biggest lens that I take when I'm looking at startups and looking to invest or advise: how can I help build the story, craft the narrative, and help them think about the message, the medium, and the audience that they're trying to reach. That all turns out to be pretty universal stuff.
The other thing that I see a lot is how you focus on building a core community and really leveraging that community and that audience for things that can drive real value for the business and the categories I focus the most on in the creator economy and Web3. The community is critical, and there's a lot that comes from my media experience that goes right into that. Another thing I hear a lot on the growth side. There's a big focus in and outside of media, there's just so much pressure to grow to scale, to secure your distribution or use growth hacks to scale to the next level. The thing I really look for is there real engagement first, before you're trying to do that, or are you hitting growth numbers that are driving vanity metrics. Or are you really focused first on owning a true audience and really seeing that product-market fit or audience market fit or whatever you want to call it, then focusing on scaling from there.
Bleacher Report was super early to this, but what is your larger thesis around the creator economy?
It started with user-generated content, which became something of a nasty term. Then it was influencers, then it was creators, but it's all part of one spectrum.
What I see in the space is that the creator economy is a lot bigger and has much more growth potential than most people give it credit for. Most people hear "creator economy", and they think about kids making TikTok videos. For me, it's really about the future of work. It's the future of entrepreneurship.
I have a big focus around helping creators become entrepreneurs and really create enduring businesses, starting with owning their audiences. A lot of creators are totally dependent on their platform. Usually, especially at the beginning, they're really just trading their output for cash. They're like, "Oh, we're going to do sponsored posts, or we're going to earn based on our revenue share from a platform," or whatever it is. 
The big opportunity is that these are people who have a massive audience, who build brands, and so we can help by giving them the tools, the expertise, and the ability to turn those into real and enduring businesses where it's not 100% dependent on them posting their next video or their next tweet or whatever.
The other thing I see is that there's so much potential for people that you probably wouldn't think of as creators, per se, to leverage the same tools, the same kind of platforms and audience building tactics and strategies to build an audience, build out their professional and personal networks and create more opportunities for themselves in life than they would through more conventional needs. It's the way for people to build careers and have real options and agency around them rather than going through the traditional employment track.
Your primary investment interest is in creator tools, platforms, projects that help creators grow their following and better monetize the work. Can you talk a bit about key pain points for creators today, and what are some of the companies that you're excited about that are solving those problems?
The biggest pain points, I'd say, by far, are platform dependence and the risks that come around with that and managing operations for large creators. I mean, if you're a smaller creator, it's more like how do you grow an audience in the first place—how do you break through and turn it into something where you can actually start to earn a living off it? 
A lot of my focus is looking more top-down—how do you solve problems for the bigger creators? That helps the whole ecosystem, and can eventually expand to the long tail of creators. 
Almost any creator, however, is starting out on a platform where they're dealing with an algorithm, they're dealing with playing by a certain set of rules where they're building an audience, but they don't own that audience.
There's a huge opportunity to help creators completely get away from the platforms or at least help them take more ownership over their audience and have more control. 
There are a couple of companies I've invested in around this idea. 
One is called Truffle, which is really focused around building tools, starting with gaming creators, to help them communicate directly and sell products directly to their audience.
Another company is called HiBeam, which is a communications management platform for creators. The problem they're solving is one faced by big creators who are getting hundreds if not thousands of DMs every day, sometimes across many platforms. Often they start with one, and then they build a presence across many, and it becomes impossible to manage them all, and they end up missing all kinds of opportunities. It's an operation nightmare, and it also means that all of this valuable data is stuck in their Twitter DMs or YouTube DMs or whatever. HiBeam is an AI solution that helps creators manage all these inbound communications, easily communicate with their fans, filter for opportunities, make more money, all sorts of great stuff.
Another investment of mine is called Encore, which is building the mission control for the business side for creators. They pull in all of the data sources, all of the monetization sources, and they give them one source of a true dashboard. They're also layering on all these fintech products. As they have more data around how these creators' businesses are run and how much money is coming in and going out each month, they can help them with securing financing and bringing in credit cards and things like that. A lot of creators, if you look at their business as a whole, they're big businesses—but they're not necessarily organized like big businesses, and they don't have the traditional banking options that a startup would. Encore is looking to solve for that.
A relative handful of big creators are making a large percentage of the overall revenue in the creator economy. Does that imbalance affect how you think about investing in the space?
I often see startups that say they're going after the midsize creator, and I think it's an elusive target. There are definitely examples out there, and there are so many niches within the creator economy that you can find these really fascinating niches of people who are crafting very obscure things and building an audience and selling hundreds of thousands of dollars in products as a one-person shop, but overall, I think it can be really challenging to go after that midsize creator.
The strategy that I like the best is really going after top-tier creators because so many of them have problems. They may have big audiences, but they still have huge pain points around operations and monetization. Sometimes they grow really quickly, and they maybe have a little team, or they're not prepared for that kind of scale. I think there's a great opportunity for startups who can help them solve for that, and then by proving that out, they have a great example. And once you do it for the big ones, you can start to go down market and pick up the midsize then eventually to the longer tail. It's just really hard to start down-market and then work your way up.
What do you think about these companies that are aggregating creators, such as Every and Workweek, which are kind of creator economy re-bundling plays?
I'm an investor in Every and a big fan of those guys. I've known Adam forever from his days at The Hustle. I think they're really interesting companies to watch. Rebundling is a natural evolution.
Of course, as you start to try to re-bundle these creators they either start to look like old school media companies—the space that I've been in—or talent management companies, where you've got the talent, and then the bundle is really just handling all the backend stuff.
I don't think there's anything wrong with that overall. They both can be nice business models. The question is, are you creating value by leveraging the unique qualities of the creators and the creator economy as a whole? Is there a real advantage to having all these creators under one roof where you're seeing some network effects by bringing them together, and are you pushing the business model forward? Or are you just trying to bundle creators and put them into a more traditional business model?
TikTok and YouTube are still some of the top platforms that creators use to get top of funnel traffic and attention. Do you see that changing? How do you see that changing? And what are you seeing for new distribution strategies and channels for creators?
Platforms will always play a role. I think these big platforms are the best way to get distribution, though they will change.
A lot of people thought there wasn't going to be another big social platform, and then TikTok came around and now is clearly the place to be. I mean, YouTube's been a stalwart in that space. Instagram is still very big, but I think they've grown to the size, and the product has changed enough that they've alienated a lot of the long-time creators, and TikTok's definitely more of the place that people want to be.
I'm sure there will be something new in the future. I think there's a lot of hope that web3 is going to change the social world and shift power from platforms to creators. I think it will, but we don't know exactly how that's going to take shape.
The big thing that I focus on with creators and when I evaluate companies in the space is how can they own their audience and, if they built an audience on these big platforms, how can they move them either to a fully owned platform or to smaller, more intimate platforms where they're not as dependent on an algorithm, where they can have that direct line to an audience and monetize them directly.
I think the other big trend is around really focusing on hardcore super fans and creating very unique experiences for them: think products aimed directly at your 1,000 or 10,000 fans that really, really care.
Can you talk about your broader thesis for investing in web3?
I've been a fan of crypto for a while and curious about the web3 space, but I really got into web3 through my focus around the creator economy and seeing this opportunity for web3 to create more upside for creators and their communities. 
I believe strongly that it's going to happen, and web3 will become a much more pervasive part of not just the creator world, but our digital lives overall. I think it's inevitable. 
But the more I dig in, the more I see examples that show how long we have to go before it can become truly mainstream. Where I've focused as an investor is we can help accelerate that process of web3 becoming mainstream and bringing more widespread usage in.
How do we have better onboarding? How do we create better consumer experiences? I think so much of the growth of crypto and web3 has been driven by the ideology of decentralization, as well as just pure speculation on the prices of tokens and things like that. 
That's great for the bootstrapping phase of getting things going, but to really get to the mass market, we need to focus on actual, great experiences for everyday people. That's the next phase. 
The other thing I look at is how do we get the critical infrastructure and tools in place to enable that? There's a lot that still hasn't built out, everything from wallets to easier development frameworks for dapps.
What does the process of going from web2 to web3 look like for a typical company? What are some of the common mistakes that companies run into making that transition?
One common mistake is rushing into it. Every once in a while, you see a company that's clearly barreling forward in that direction because it's a hot buzzword or they think it will help them raise their next round of funding. Obviously, that's a big red flag.
Another important thing is realizing that unless you're speaking to a really early adopter type of audience or customer base, most of your audience isn't going to be very well versed on web3. The number of people who have wallets or own tokens is still a small fraction of the overall number of people active online. You'd have to realize that and temper your expectations or realize that you really need to bring people along slowly. At the end of the day, it all starts with community. If you have a really strong community that's really active and that has a lot of robust engagement, you can start by just thinking about how you can get them more involved in the process.
Forget about the web3 part of it: how can you involve your community in product development and feedback today? How can you involve your community in governance and making decisions? Start with that, and then map out a gradual plan to transition to Web3. 
This stuff is all so new, that I don't think anyone has defined the exact roadmap to do it. It's always better to wait and take things slow and not rush it rather than just try to barrel through it.
How do you think about DAOs as an incentive-aligned platform for creators rather than the current centralized models?
I think there's a lot of potential there. We're still in the early stages of DAOs and what those look like. The most popular, or a lot of the DAOs that have gotten the most buzz have been these big, mission-driven DAOs, focused around one single goal, like the ConstitutionDAO, or the LinksDAO. That idea—"We're all going to pool our money and buy this one thing"—that's a great way to drive collective action, but it doesn't necessarily give way into any kind of long term organization or something that can sustain itself over the long term. 
I think creators really need to think about if they launch a DAO, what is the long-term plan? How much ownership and governance do they really want to turn over to their audience? 
Waiting for the DAO ecosystem to continue to evolve is probably a good call because, while there is benefit in moving early and being innovative, there's a real danger that you're going to do something that might turn off your audience or create some kind of rift within your community if you do it too soon.
How do you think about the potential limitations of Discord as the de facto community platform for web3? What opportunities do you think there are to build in that space?
I'm not a huge fan of Discord as a user, everyone has their frustrations with it, but it's got incredible network effects. Despite all its flaws, it's such an addictive product in how it keeps bringing you back. It has such dominance in the space that I think it will be really hard to displace. 
Seeing a lot of teams trying to build the "web3-native Discord" and looking at a lot of those projects, I just haven't really seen anything that stood out that much. There's not a lot of differentiation.
There are a lot of people there trying to clone Discord, but make it token-gated. I don't think that's necessarily enough. I mean, token-gating within Discord today is a little clunky, but it's possible. I don't know that making that a native solution is enough to displace it. I think that the Discord killer that eventually emerges will probably look nothing like Discord, and I haven't seen anything yet that's really convincing that it's going to stand out.
How do you think about squaring the present-day UX difficulties of web3 and wallets, particularly the fear of clicking the wrong thing, with the idea of dramatically expanding the number of creators building media businesses monetized via tokens?
I think we're a long, long way from token-monetized media businesses. 
There are some examples of more niche projects or people who are already in the web3 space doing it. But I think we're a ways off from that because of those UX difficulties and a host of other reasons. We need to get more people using wallets. We need to get more people participating in web3 projects and really seeing the real-world value of being part of the ecosystem, as opposed to being on the outside, looking in and being confused and apprehensive about it all.
I do see a lot of folks with it, whether within media or gaming or social, who are building "web2.5" type implementations, where it's a mix of centralization and decentralization. Maybe there's in-app wallets, and everything's centralized and hosted in the single database in terms of owning tokens or owning NFTs, and then they provide an off-ramp into the decentralized world where you've got your tokens or NFTs. Then, if you want to transfer those out to MetaMask or Rainbow, you can. Or you want to go sell those on a DEX or CEX, you can. The core experience, throughout, doesn't really require you to be that Web3 proficient. 
I think that's something that we're going to see more of. It's about getting away from the idea that everything has to be decentralized, and realize that a little bit of centralization to help onboard people and get them into the ecosystem can go a long way.
2021 saw a frenzy of activity around NFTs that various metrics like OpenSea's transaction volume suggest is cooling down as we go into 2022. What's your take on how activity in the NFT space is changing, and are you still seeing strong interest or demand signals around NFTs from creators?
I don't think NFTs are really that relevant yet for most creators. I'm sure all the big ones have at least been approached or entertained the idea, but there's a big fear for creators around coming off as inauthentic or ripping off their audience or giving the impression that they're going to rip off their audience—that they're going for a cash grab.
While there are some great examples of creators who've done really well-executed NFT projects or been involved with them, there are also a lot of examples of ones that have gone poorly. People have chosen the wrong partners or over-promised and under-delivered on a project. There have been some high-profile rugs where creators have bailed on their communities.
There's a lot of apprehension around that for the average creator. Many realize that they just don't know the right way to go yet.
There are a few big trends I've seen around NFTs more generally. 
One is unbundling OpenSea. Obviously, OpenSea has been dominant for the last year, but we're starting to see more verticalized NFT platforms and communities popping up, more tailored to a gaming audience or a fashion audience or a sports audience or so on. 
The other big trend is moving away from the more status-driven NFTs, the profile pictures where it's just about getting some status and being part of an exclusive community. It's increasingly about utility and people thinking about how they can build something that's going to have a longer-term value beyond just the speculative.
I think both of those trends will help creators in the long run. Creating more specific communities around types of creators that they can partner with to launch projects will definitely help a lot. More acceptance amongst the general public that NFTs can be a real source of utility will help as well. We're still very early days with that.
Disclaimers
This transcript is for information purposes only and does not constitute advice of any type or trade recommendation and should not form the basis of any investment decision. Sacra accepts no liability for the transcript or for any errors, omissions or inaccuracies in respect of it. The views of the experts expressed in the transcript are those of the experts and they are not endorsed by, nor do they represent the opinion of Sacra. Sacra reserves all copyright, intellectual property rights in the transcript. Any modification, copying, displaying, distributing, transmitting, publishing, licensing, creating derivative works from, or selling any transcript is strictly prohibited.
Read more from
Read more from