Customer.io: The $400M HubSpot of Product-Led Growth
Featuring
Customer.io is a marketing automation and customer communication platform.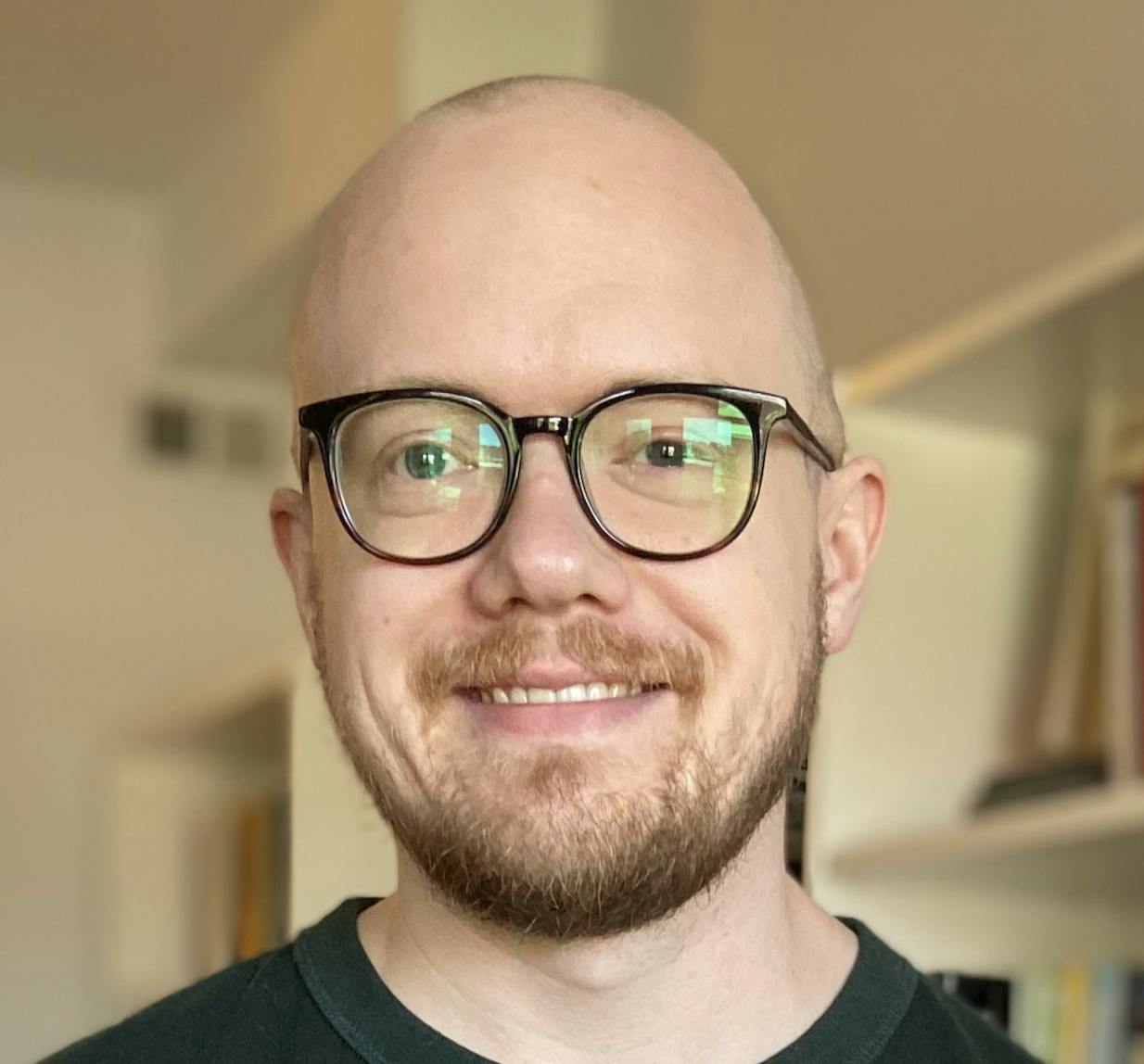 Jan-Erik Asplund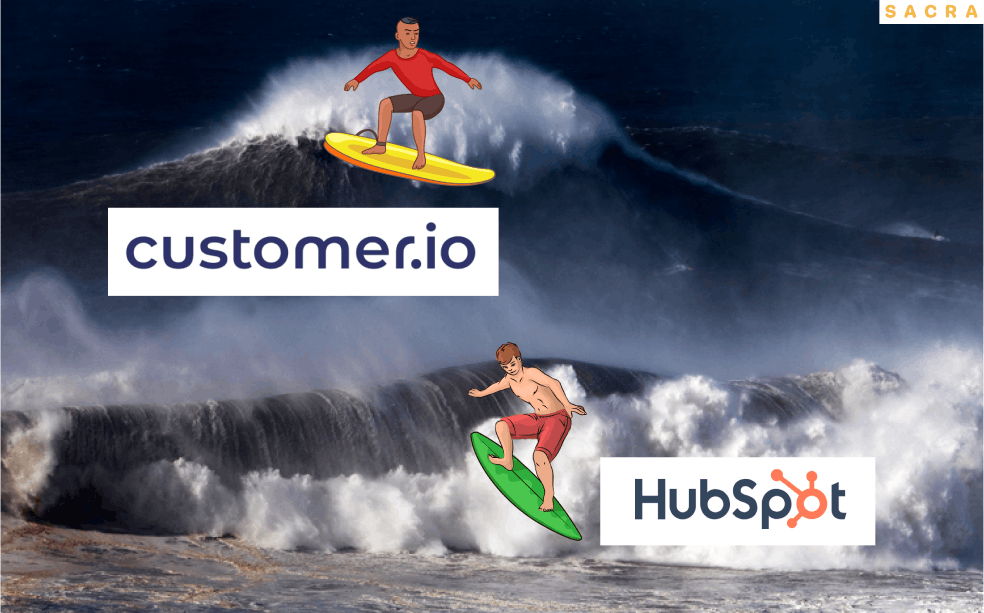 A marketing platform for developers
Key points
Customer.io was at $1.67M of MRR from 2,100 monthly paying customers as of March. They're growing at 6% CMGR1/5% CMGR6.
Growth is accelerating due to COVID tailwinds and increased Premium plan adoption. Customer.io grew 32% between March 2017 and March 2018 and 70% between March 2020 and March 2021.
It took Customer.io 10 months to get from $50K to $100K MRR. That's slower than Front (7 months), Intercom (5 months) and Greenhouse (3 months).
With less than $4M raised and $20M ARR, Customer.io has a 5x ARR/funding ratio. That's better than companies like Front (.27x) and Expensify (2.63x) but not on the level of Zapier (80x) or Calendly (100x).
Gross MRR churn is at 0.66% while net MRR churn is negative at -3.23%. Net MRR churn has steadily improved since hitting 1% in January 2020.
Customer.io's 131% net dollar retention is comparable to Front (137%) and in the top quartile of IPO'ing companies. It's better than Sendgrid (111%), HubSpot (93%), SmartSheet (130%), Qualtrics (125%), Asana (120%), and DocuSign (115%).
Customer.io is mainly focused on serving SMBs and startups. 80% of all Customer.io customers spend less than $1K per month.
Setting up Customer.io requires significant upfront and ongoing investments of developer time. This increases switching costs as tearing Customer.io out requires rewriting more code, but it can also hamper adoption by limiting it to teams with engineering resources to spare.
A growth challenge for the company is that marketing and growth teams can become less technical with growth. The risk is that those companies will have to look for alternatives as new team members come on and want to have ownership over their own tools versus waiting for developer help.
After launching an upgraded pricing tier in early 2018, Premium now brings in 44% of revenue. Premium customers pay on average 5x as much as Basic customers and Premium plan MRR is growing 4x as fast as Basic plan MRR.
Customer.io's alignment with the concepts behind product-led growth aligns them with a fast-growing sector of SaaS. Since 2012, the number of public product-led companies has grown to 20+ companies worth a combined $250B+. 
Customer.io's dev focus makes Twilio both a potential competitor and acquirer. The $52B company acquired Segment ($3.2B) and SendGrid ($2B) to advance its customer engagement platform, and Customer.io could fit well into that portfolio.
Valuation: Customer.io is worth $400M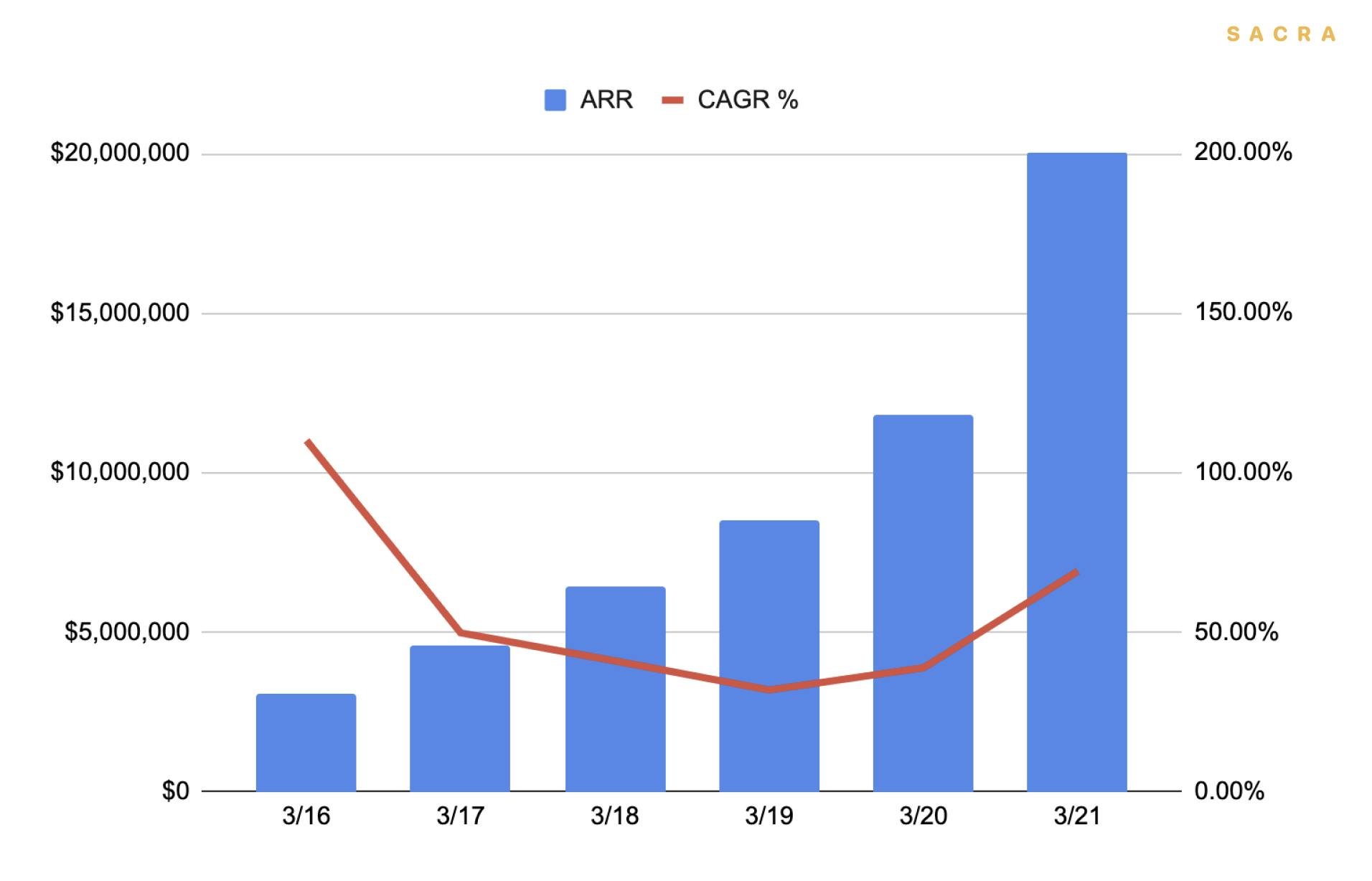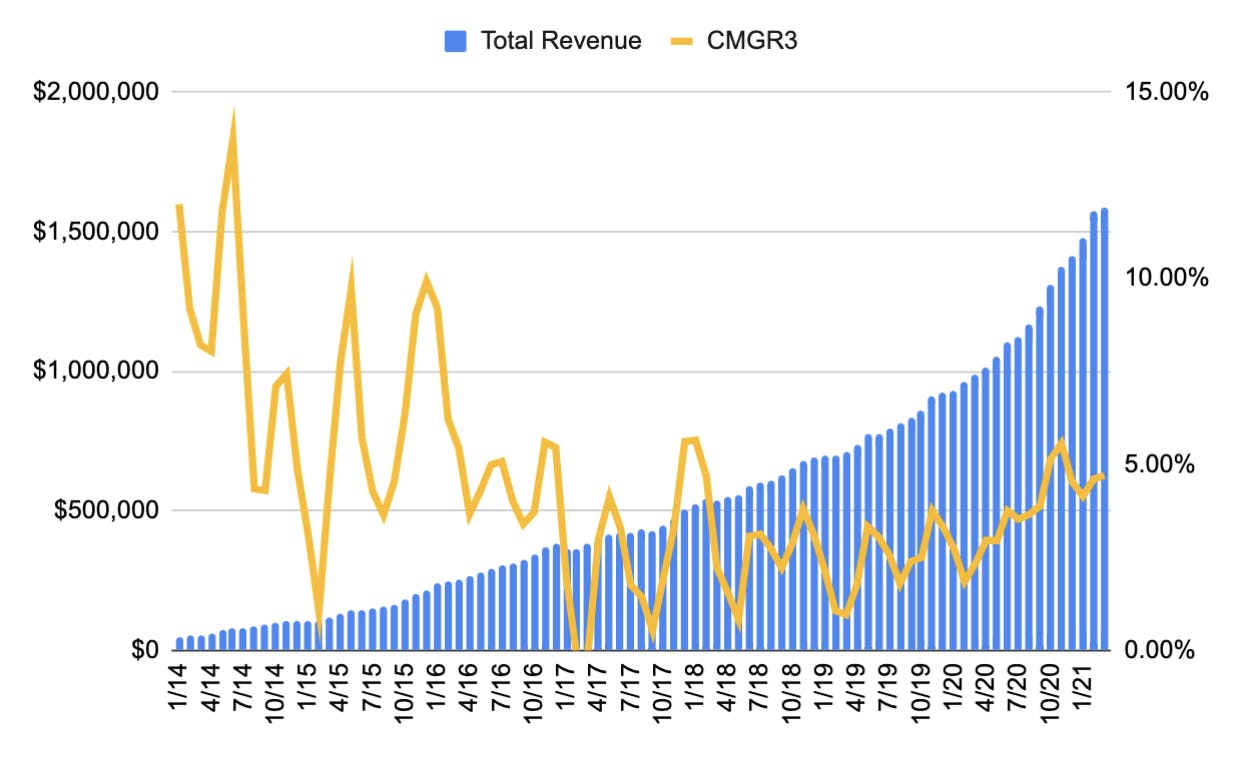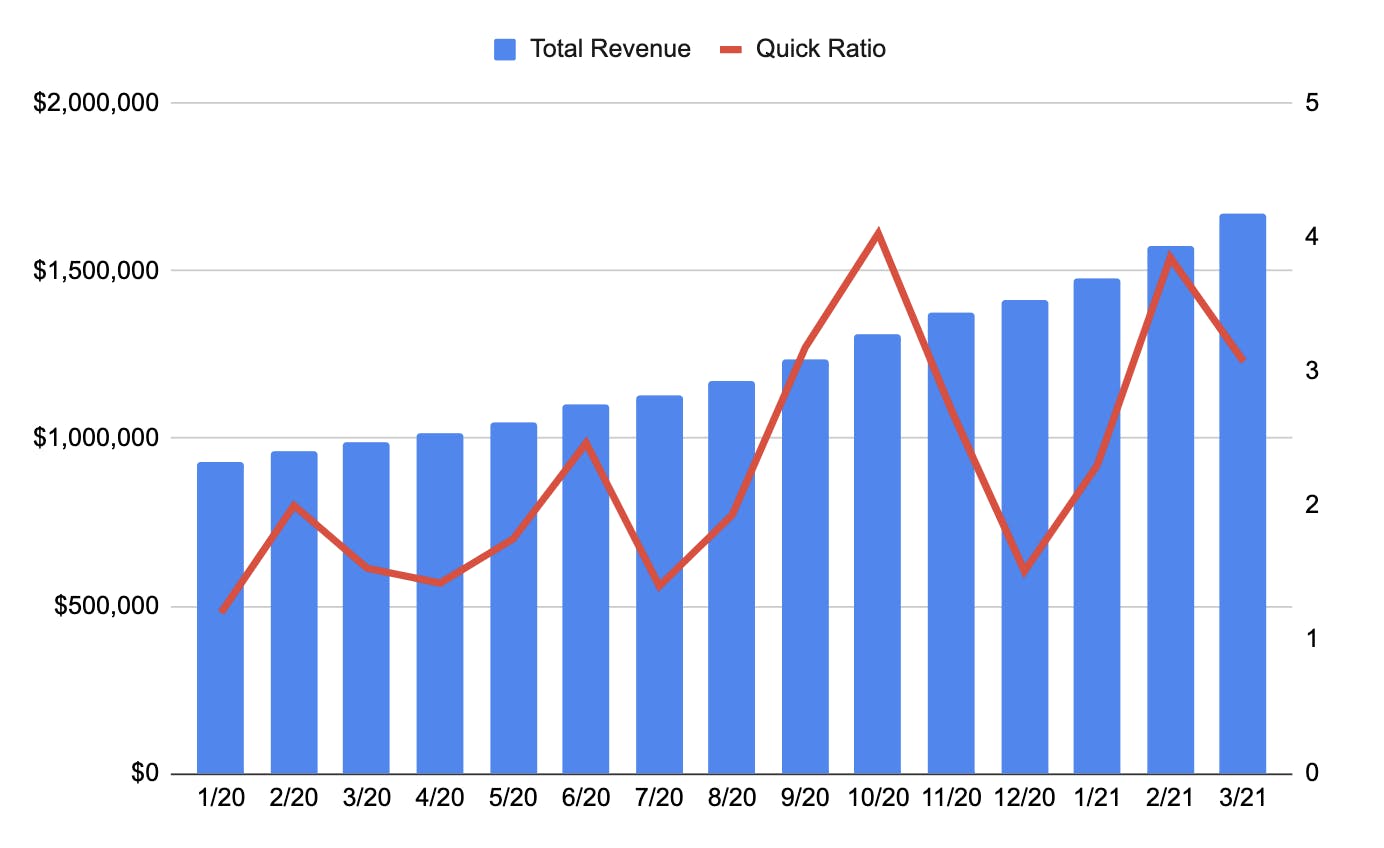 In our base case: Customer.io reaches $70M ARR, growing 30% per year, over the next 5 years. They're able to continue cutting down logo churn and growing revenue as they further build out their Premium plan for enterprise, ultimately becoming the customer messaging platform of choice for companies small and large with a preference for technical growth marketing.
In our bear case: Behavioral messaging becomes a commodity that, for most companies, is handled "well enough" by one of Customer.io's well-funded competitors. Churn ticks up as a result, and new MRR growth slows to the point that the overall economics of the business no longer work.
In our bull case: Customer.io becomes the $650M HubSpot of product-led growth, with substantial ARPU expansion, 40% year-over-over revenue growth and a 30% M&A premium driving the business to $100M ARR over the next five years.
Product: The behavioral messaging platform at $20M ARR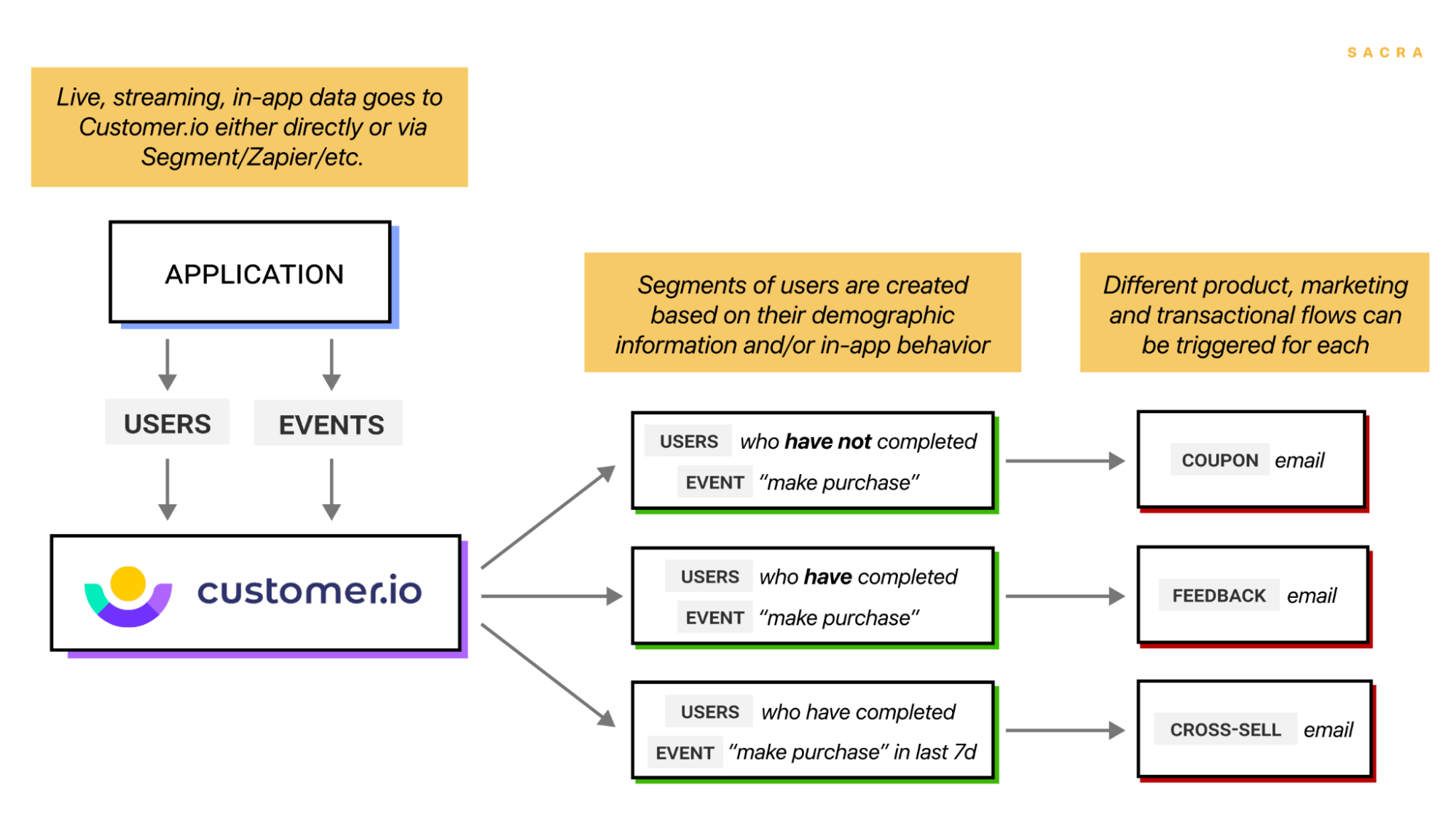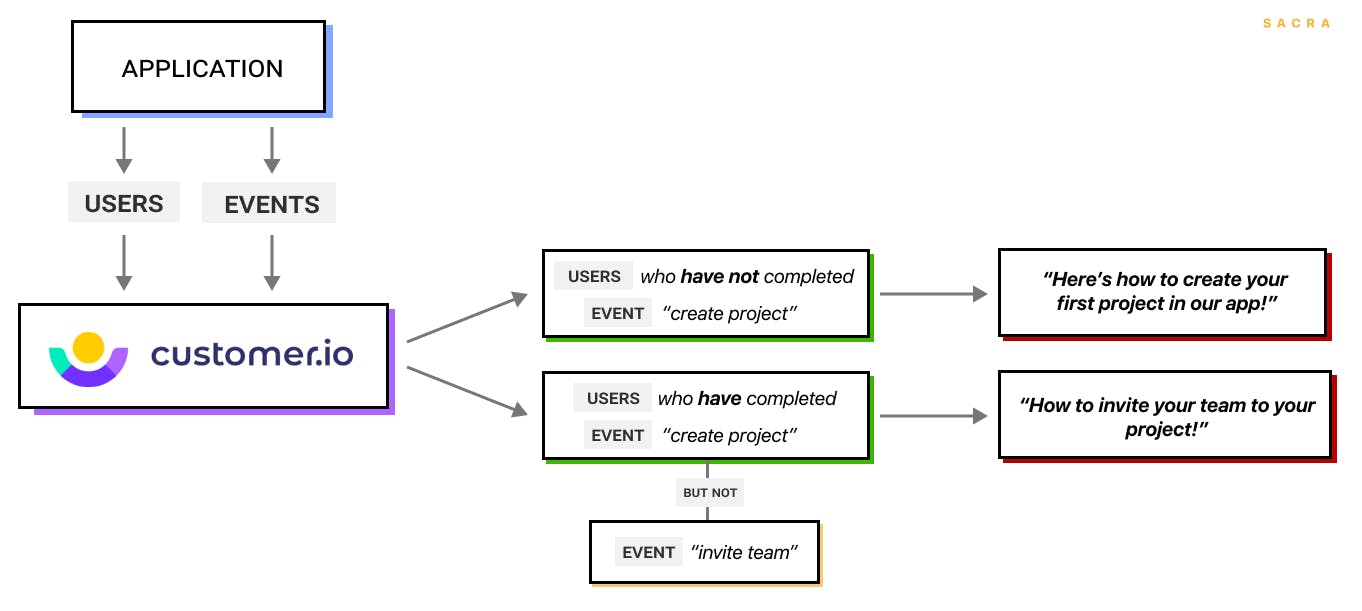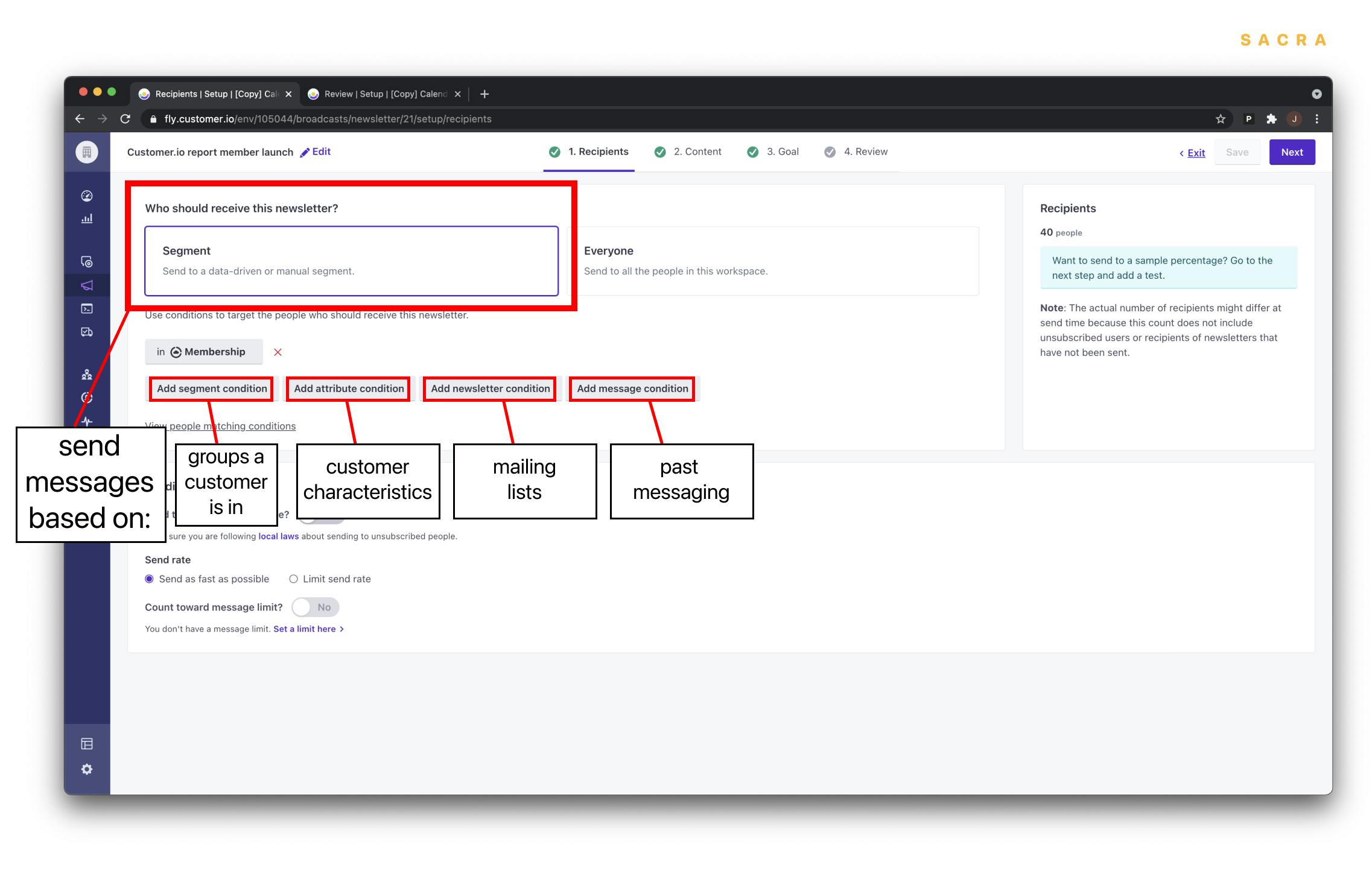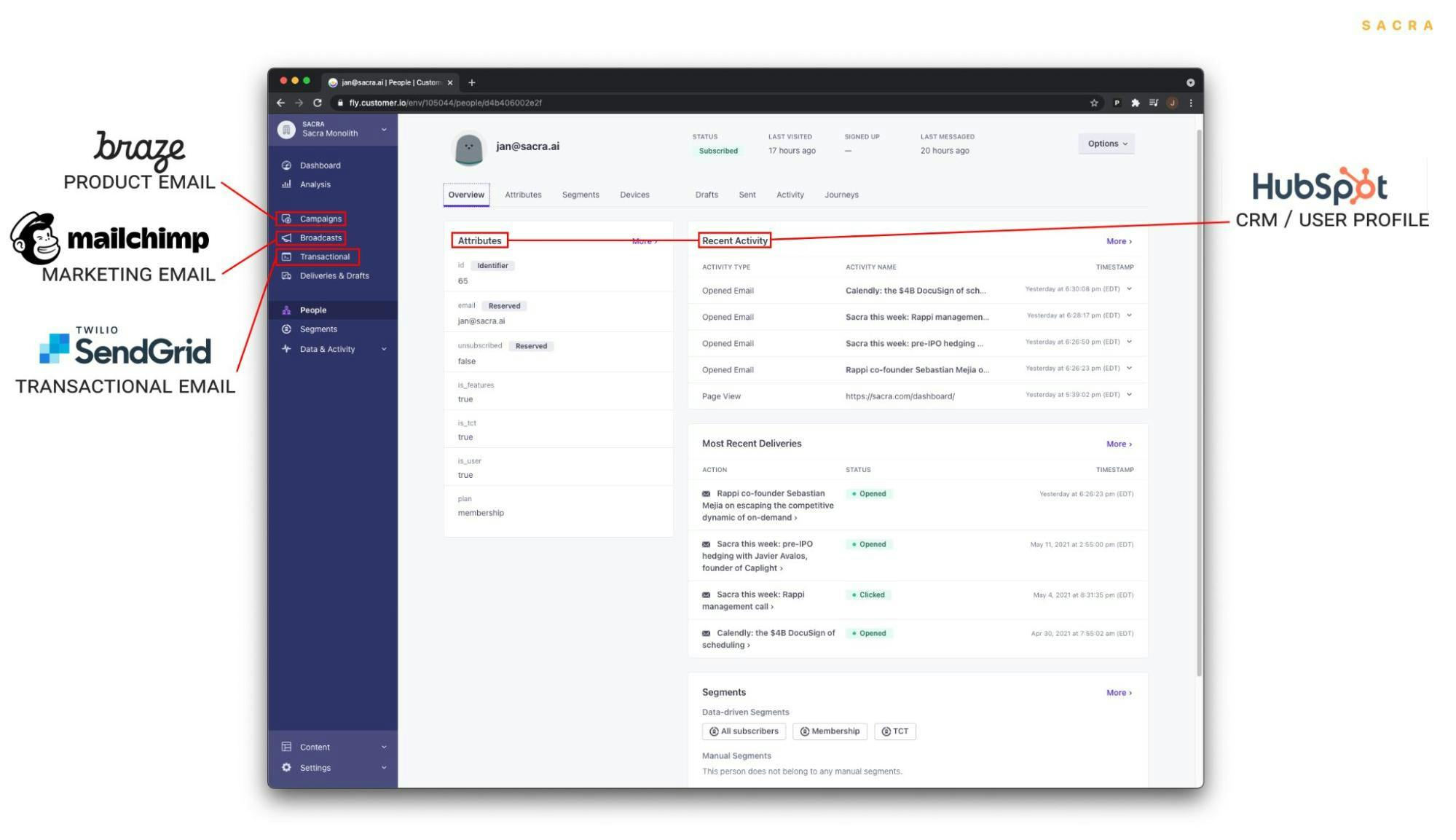 Analysis
A more technical set of approaches and skills. A marketer at Zapier could have come up with the idea to auto-generate a set of landing pages for each new integration, but it would require someone with the ability to code—maybe a "technical growth marketer" in today's parlance—to implement it.
An experimental, iterative approach to growth: Whereas the traditional sales and marketing approach hinges on a few replicable paradigms—email newsletters, landing pages, webinars, and so on—product led growth is more unique to the individual product
1. The go-upmarket strategy driving 131% net dollar retention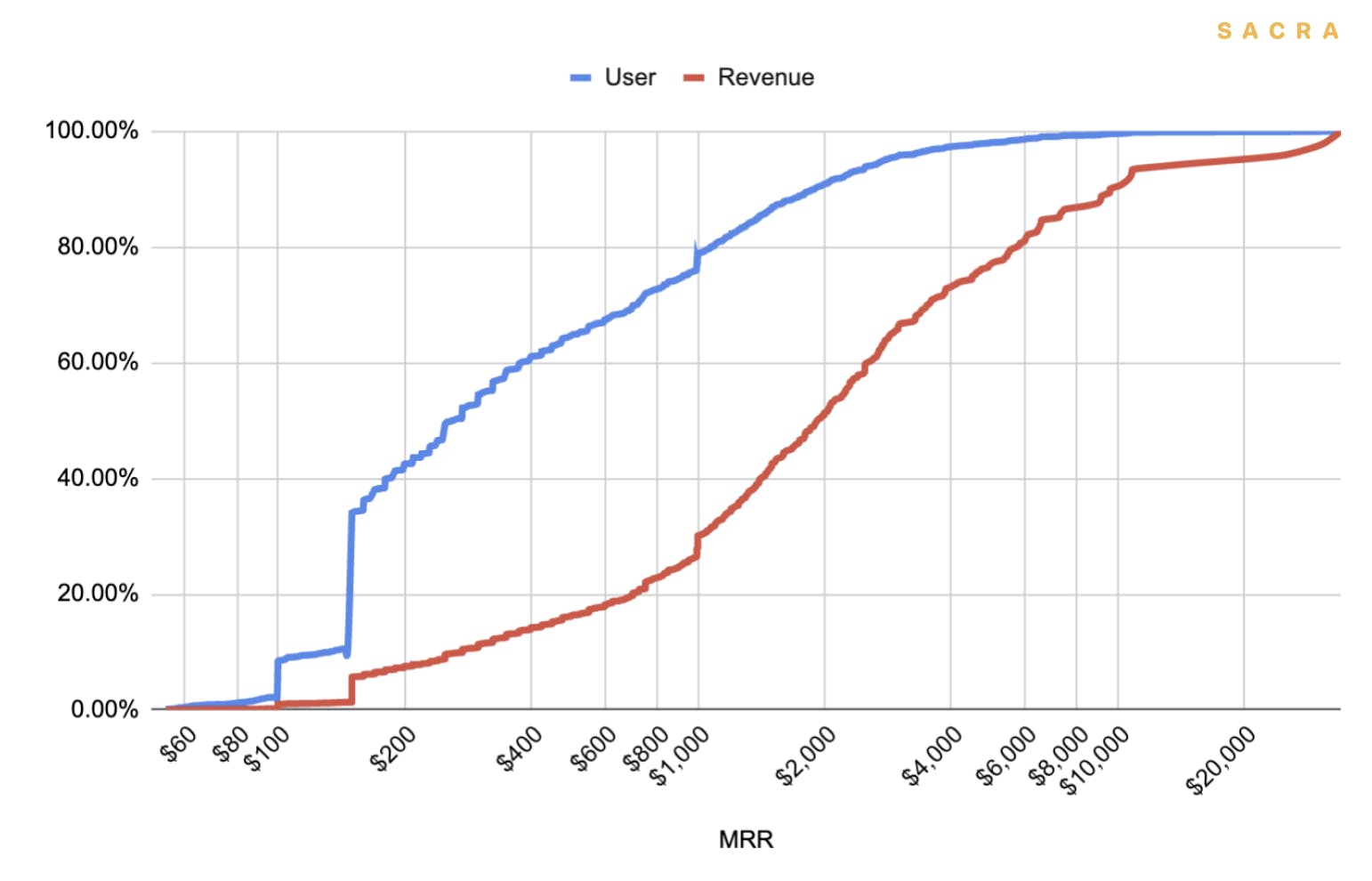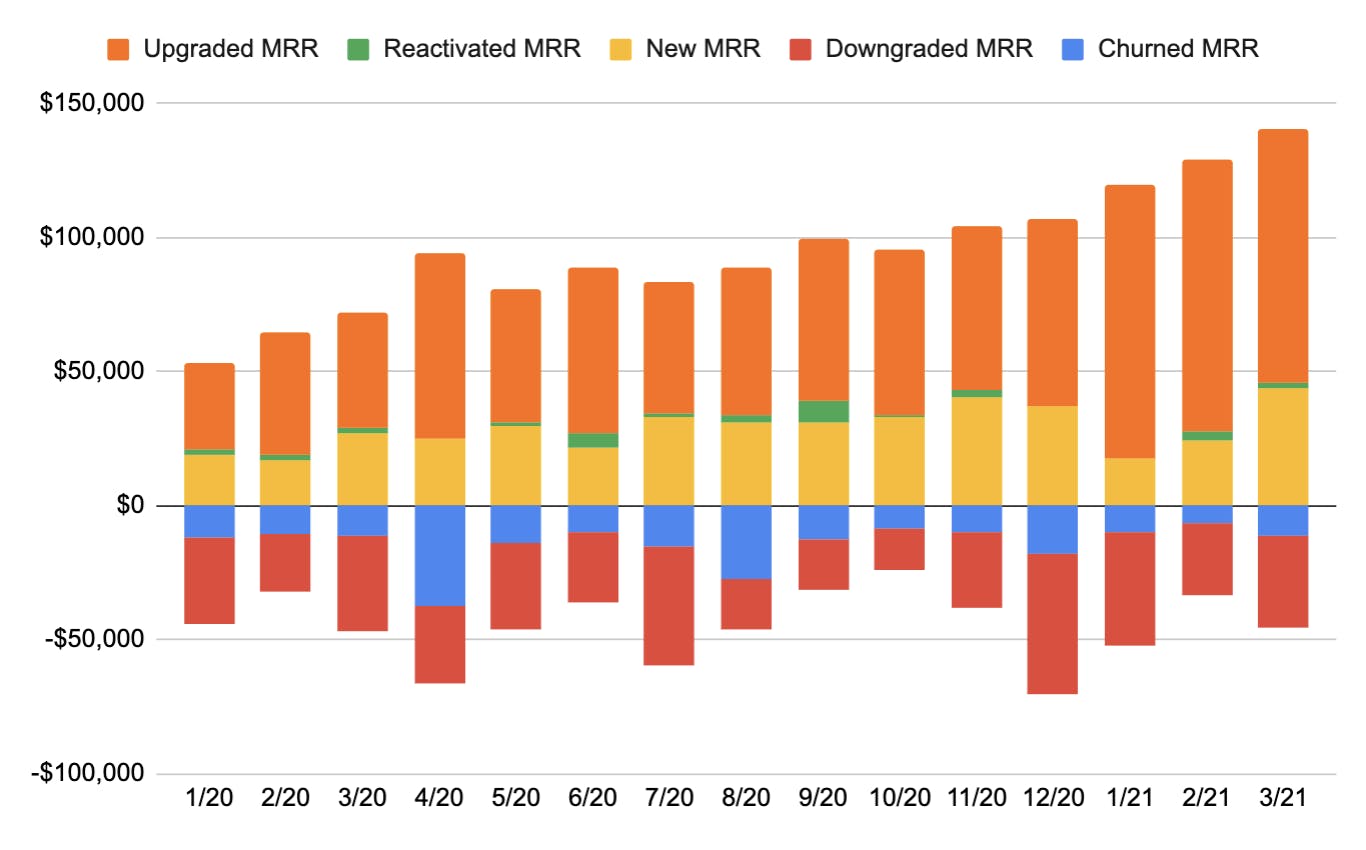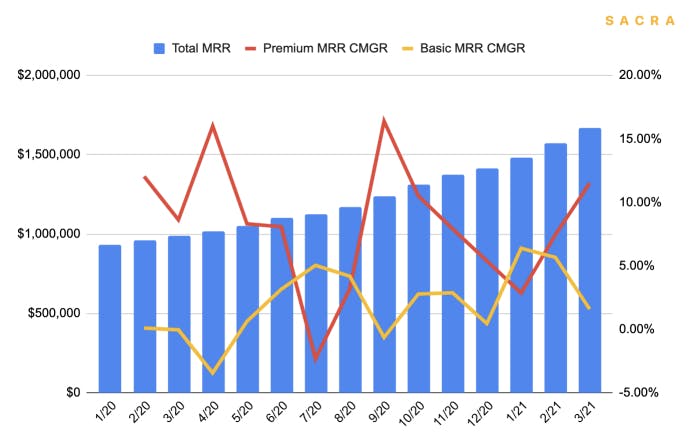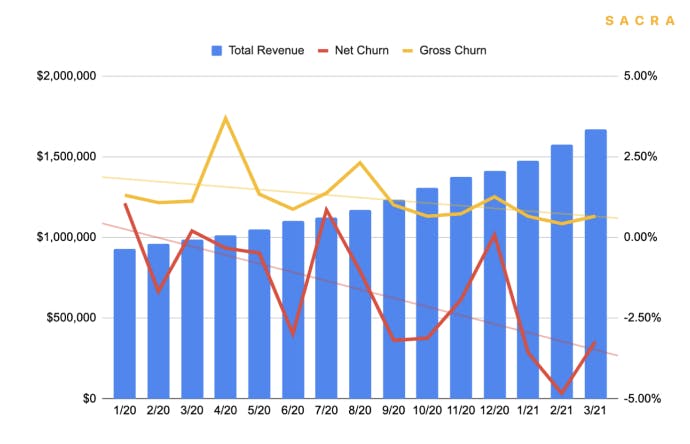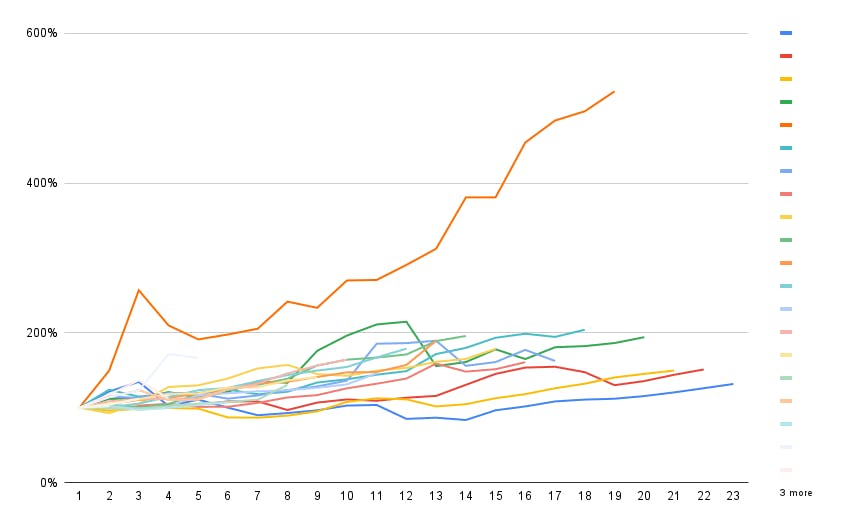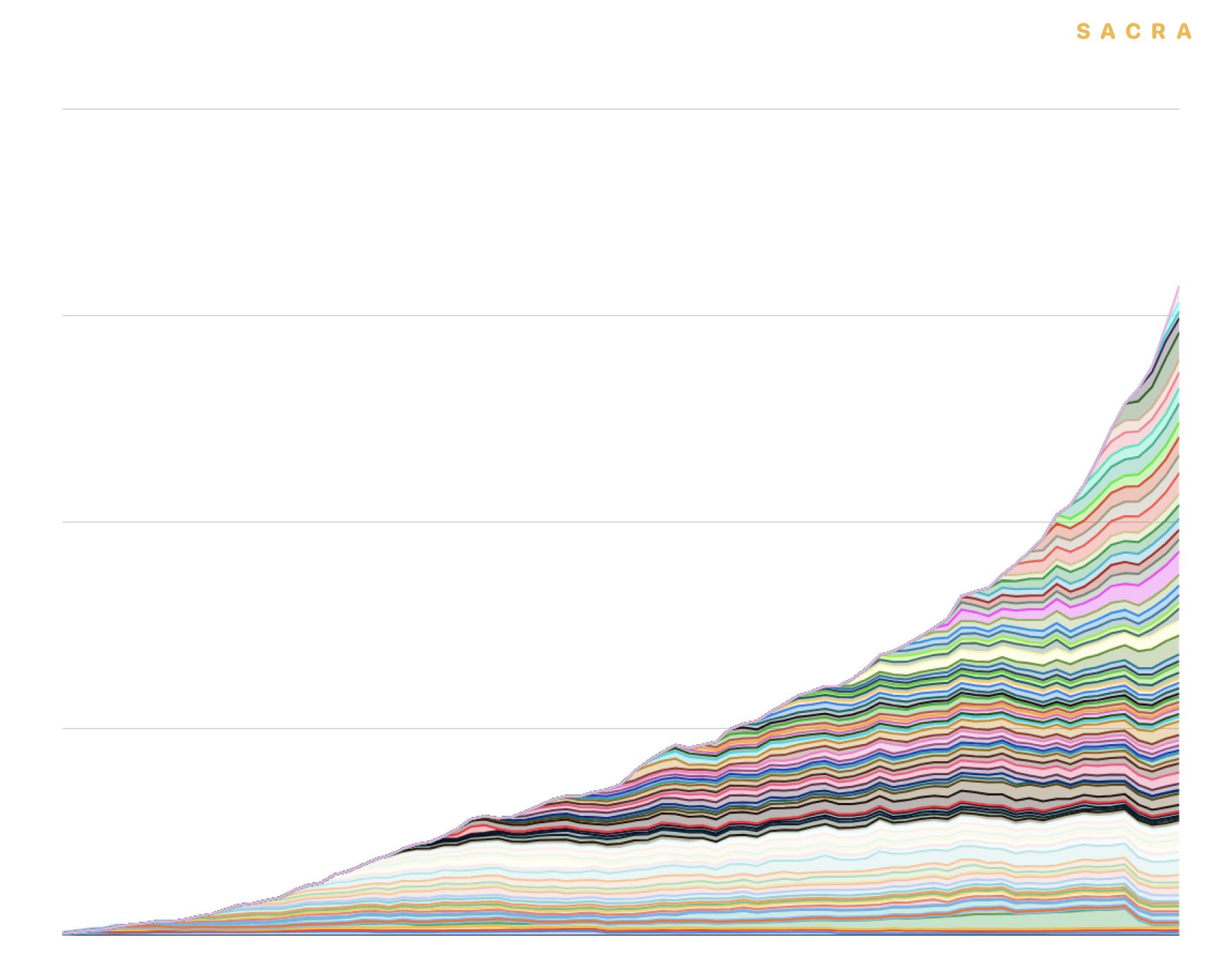 2. Customer.io's place in the marketing-sales-product email prism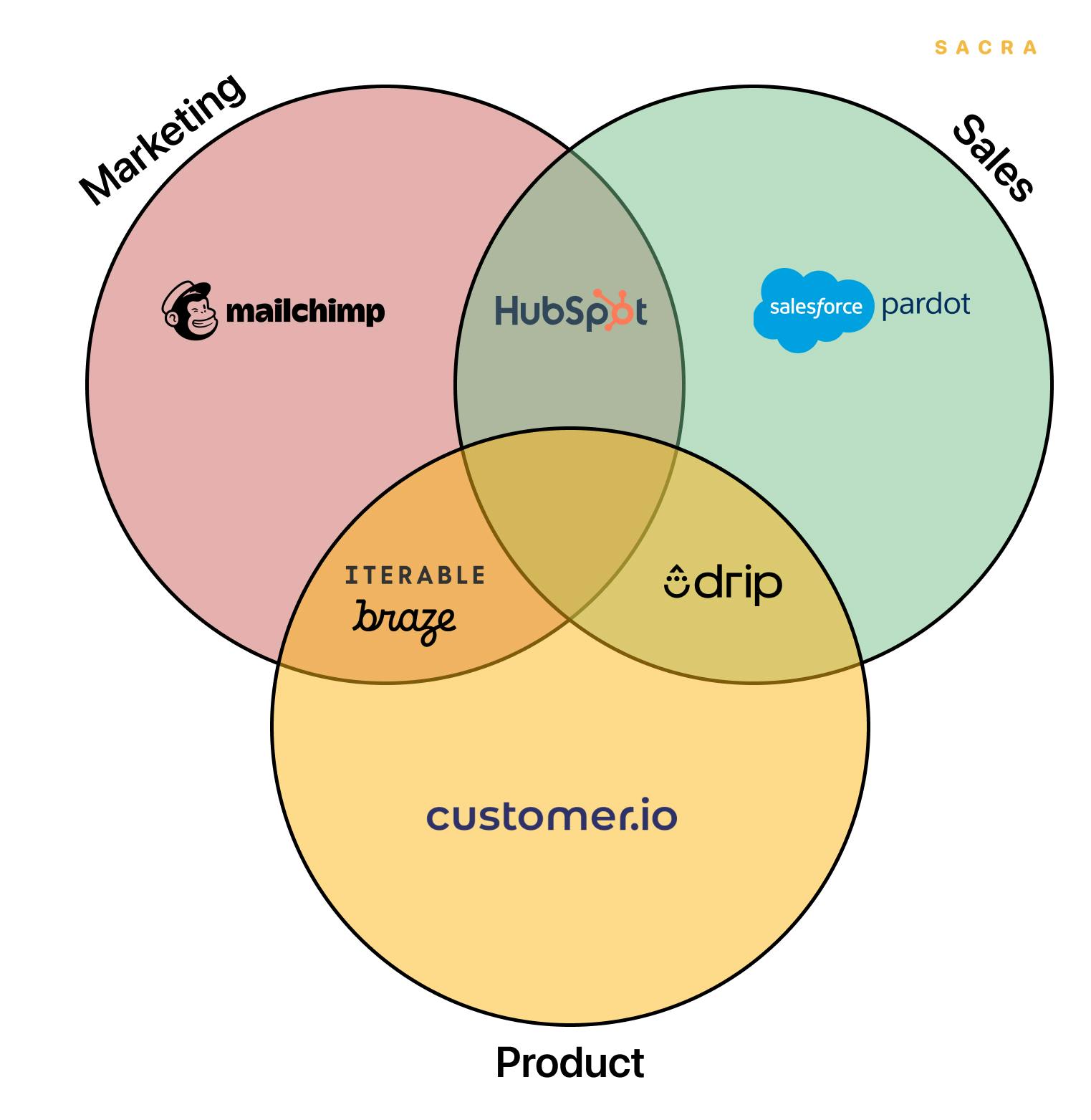 Organizations with a marketing center of gravity: With many non-technical team members involved in key inbound campaign workflows, tools like ActiveCampaign or MailChimp will be the best fit
Organizations with a sales center of gravity: With many non-technical team members involved in prospect nurturing and conversion, a tool built around a CRM like HubSpot or Salesforce will be the best fit
Organizations with a product center of gravity: With many technical team members involved in the user/customer lifecycle, a more extensible, flexible tool like Customer.io or Iterable will be the best fit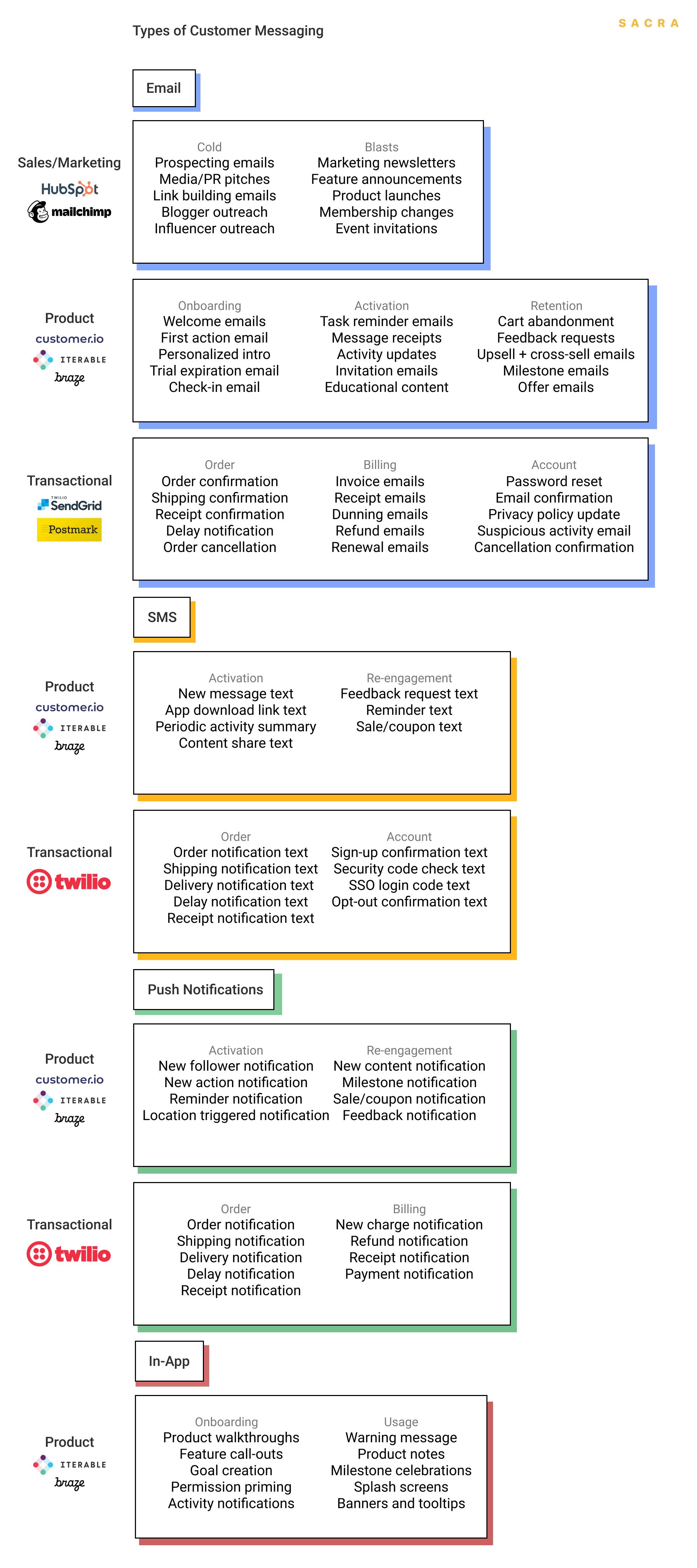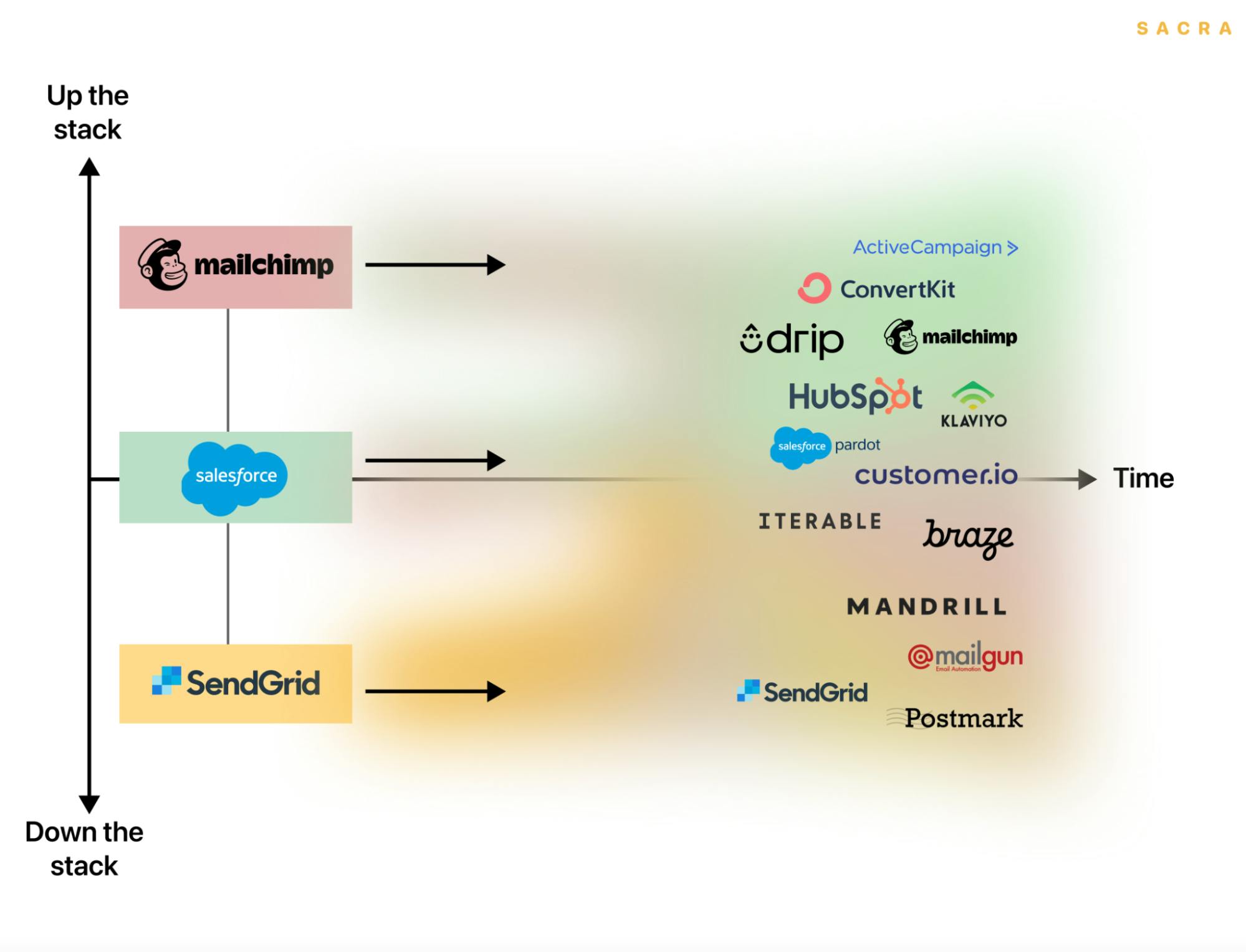 If they're a marketing-centric organization, like the company mentioned in our first expert interview, they might find that ActiveCampaign is a suitable alternative. Instead of siloing the work of email in their technical resources, the whole team can use the tool, without losing too much functionality.
If they're an e-commerce company, they might find that Klaviyo is a suitable alternative—providing enough personalization with the benefit of making it easy for non-technical marketers to gracefully merge customer profiles with uploaded CSVs.
If their focus is mobile, they might find that Braze is a suitable alternative—offering the non-technical users on their team a way to build simple mobile push campaigns with a drag-and-drop editor.
3. How Customer.io can build the HubSpot for the PLG era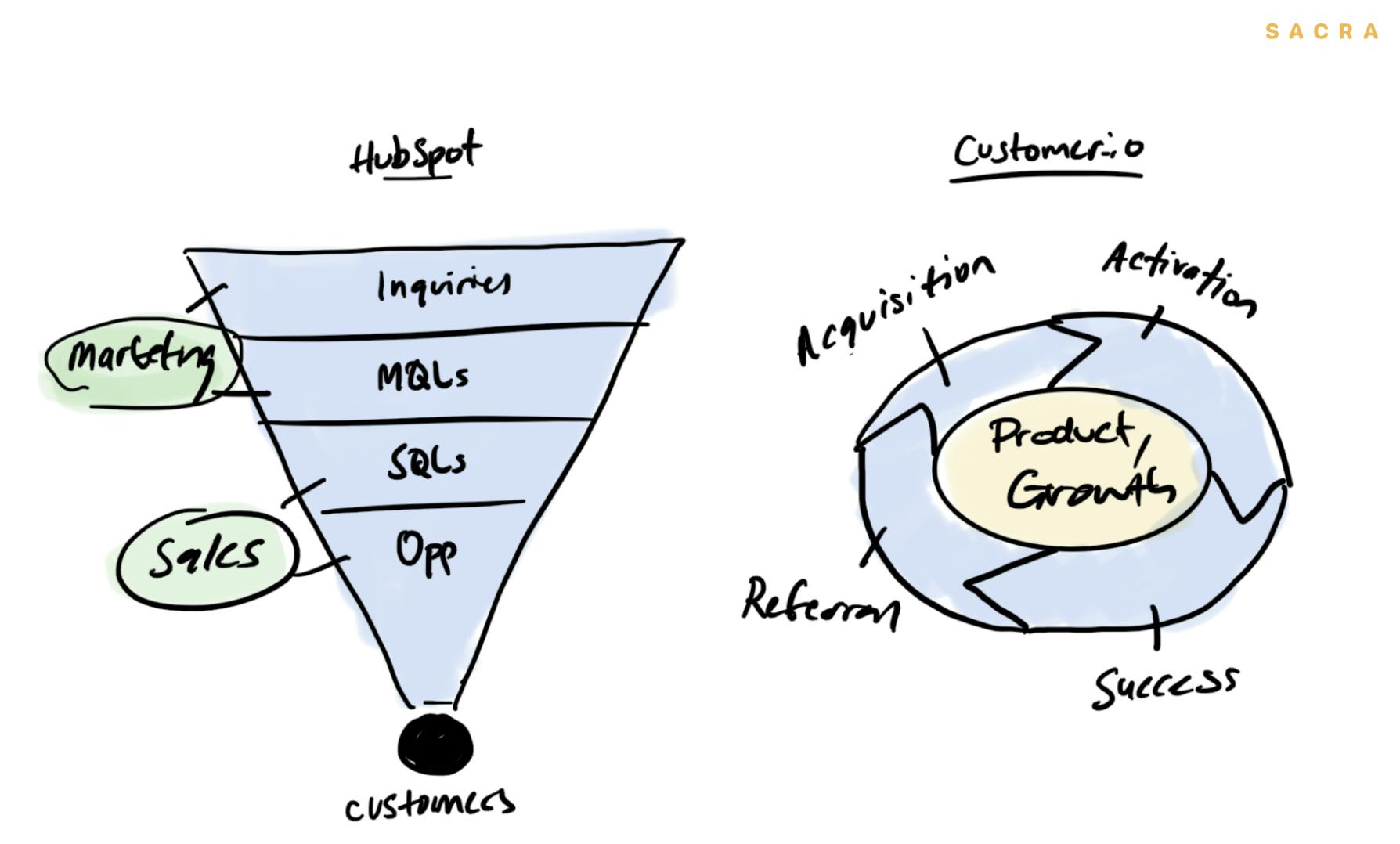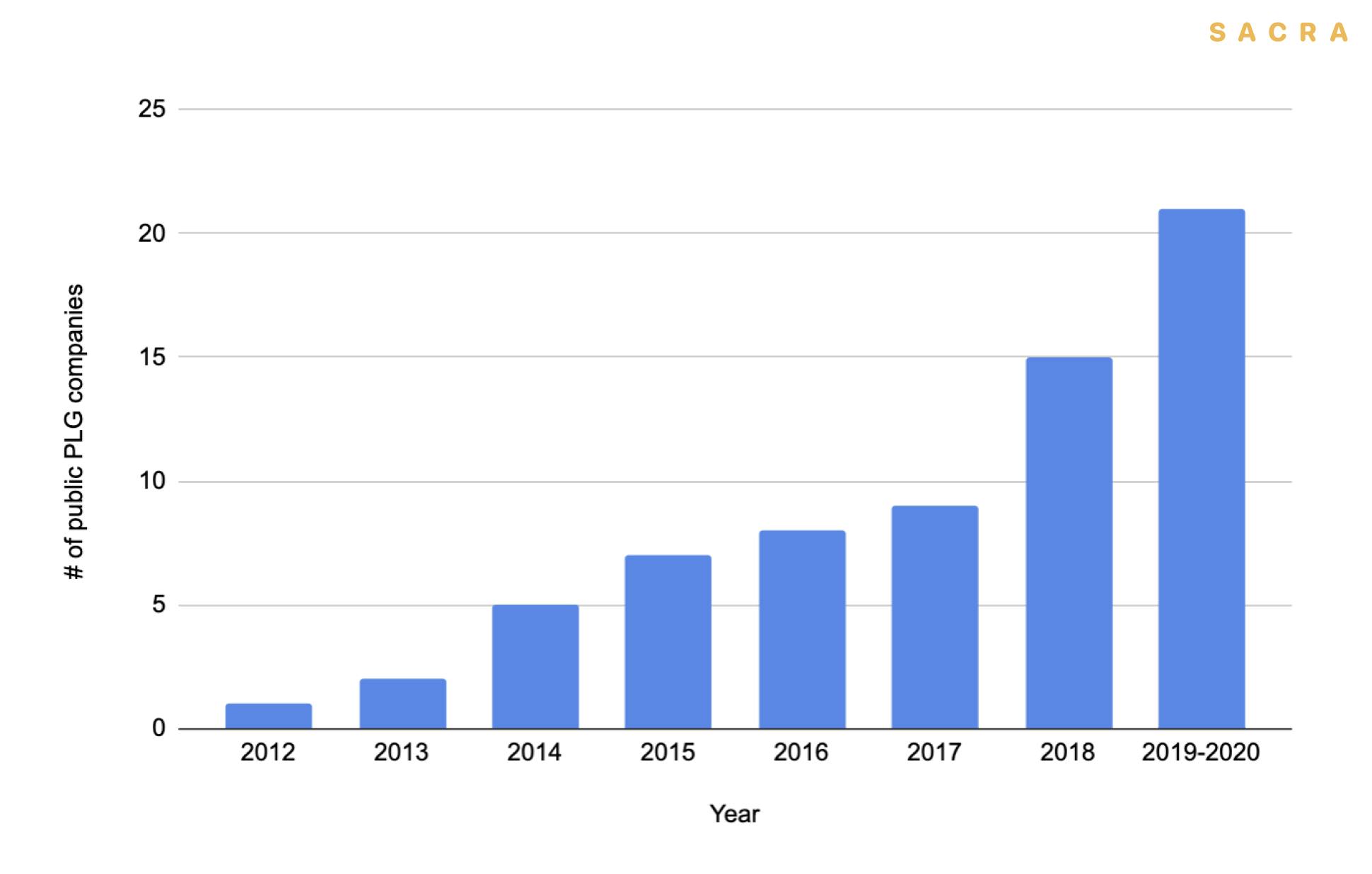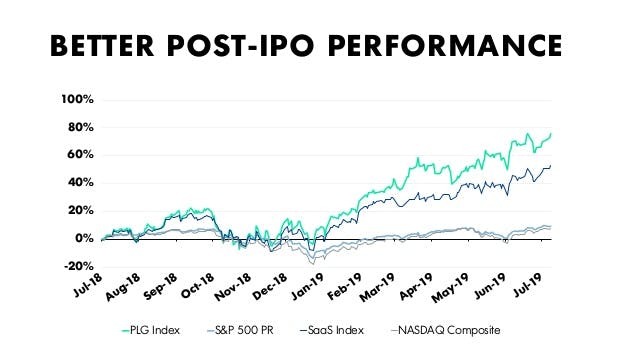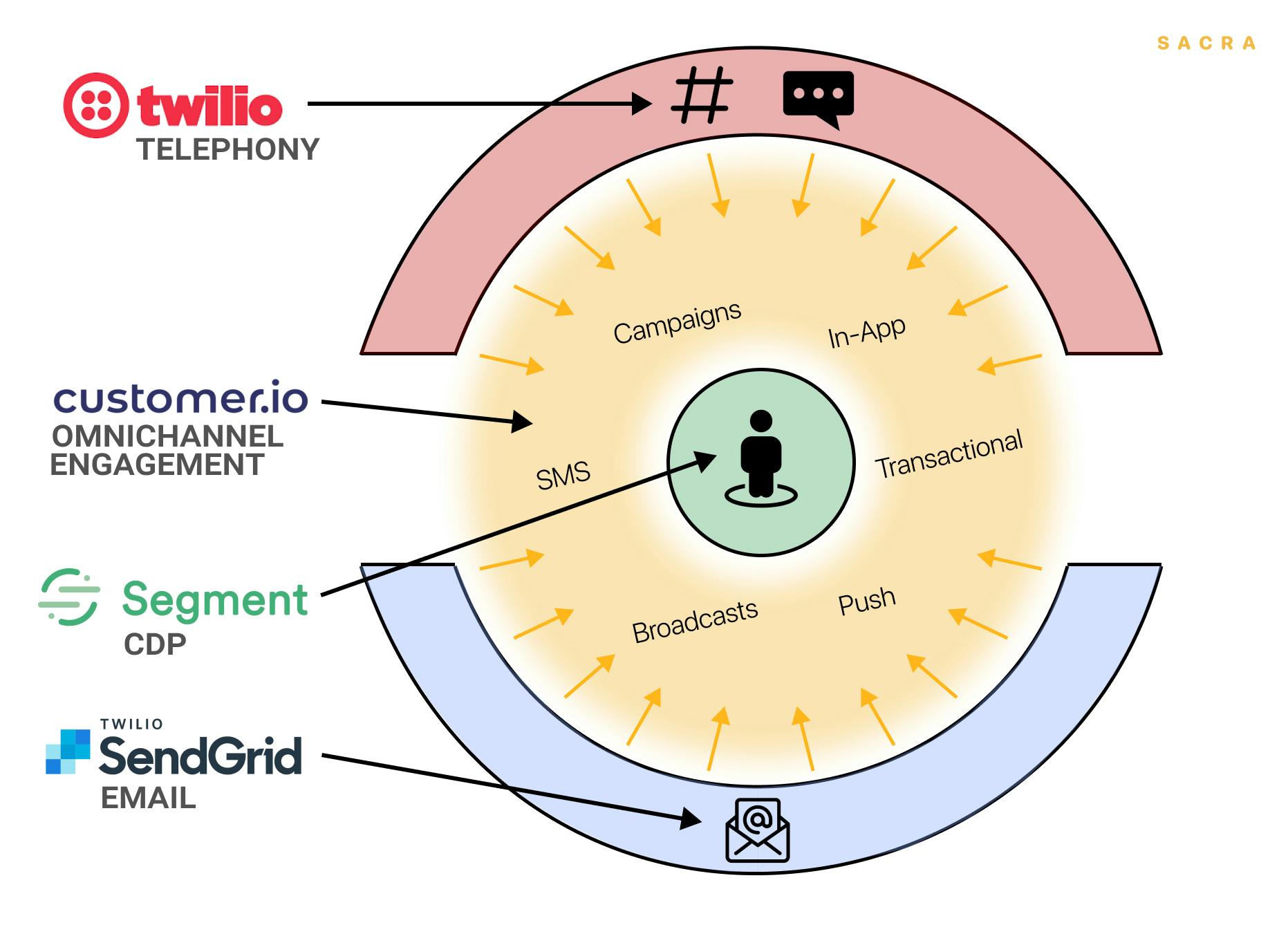 Appendix
Disclaimers
Sacra has not received compensation from the company that is the subject of the research report.
Sacra generally does not take steps to independently verify the accuracy or completeness of this information, other than by speaking with representatives of the company when possible.
This report contains forward-looking statements regarding the companies reviewed as part of this report that are based on beliefs and assumptions and on information currently available to us during the preparation of this report. In some cases, you can identify forward-looking statements by the following words: "will," "expect," "would," "intend," "believe," or other comparable terminology. Forward-looking statements in this document include, but are not limited to, statements about future financial performance, business plans, market opportunities and beliefs and company objectives for future operations. These statements involve risks, uncertainties, assumptions and other factors that may cause actual results or performance to be materially different. We cannot assure you that any forward-looking statements contained in this report will prove to be accurate. These forward-looking statements speak only as of the date hereof. We disclaim any obligation to update these forward-looking statements.
This report contains revenue and valuation models regarding the companies reviewed as part of this report that are based on beliefs and assumptions on information currently available to us during the preparation of this report. These models may take into account a number of factors including, but not limited to, any one or more of the following: (i) general interest rate and market conditions; (ii) macroeconomic and/or deal-specific credit fundamentals; (iii) valuations of other financial instruments which may be comparable in terms of rating, structure, maturity and/or covenant protection; (iv) investor opinions about the respective deal parties; (v) size of the transaction; (vi) cash flow projections, which in turn are based on assumptions about certain parameters that include, but are not limited to, default, recovery, prepayment and reinvestment rates; (vii) administrator reports, asset manager estimates, broker quotations and/or trustee reports, and (viii) comparable trades, where observable. Sacra's view of these factors and assumptions may differ from other parties, and part of the valuation process may include the use of proprietary models. To the extent permitted by law, Sacra expressly disclaims any responsibility for or liability (including, without limitation liability for any direct, punitive, incidental or consequential loss or damage, any act of negligence or breach of any warranty) relating to (i) the accuracy of any models, market data input into such models or estimates used in deriving the report, (ii) any errors or omissions in computing or disseminating the report, (iii) any changes in market factors or conditions or any circumstances beyond Sacra's control and (iv) any uses to which the report is put.
This research report is not investment advice, and is not a recommendation or suggestion that any person or entity should buy the securities of the company that is the subject of the research report.  Sacra does not provide investment, legal, tax or accounting advice, Sacra is not acting as your investment adviser, and does not express any opinion or recommendation whatsoever as to whether you should buy the securities that are the subject of the report. This research report reflects the views of Sacra, and the report is not tailored to the investment situation or needs of any particular investor or group of investors.  Each investor considering an investment in the company that is the subject of this research report must make its own investment decision.  Sacra is not an investment adviser, and has no fiduciary or other duty to any recipient of the report.  Sacra's sole business is to prepare and sell its research reports. 
Sacra is not registered as an investment adviser, as a broker-dealer, or in any similar capacity with any federal or state regulator.

Read more from
Read more from