TL;DR: Chime (dataset) built the #1 neobank in the United States by focusing on lower-income consumers looking for early access to paychecks. Now, they have to fend off Cash App, Robinhood, SoFi and others as they look to build a financial one-stop shop for the masses. For more, check out our full Chime report and dataset, our interview with an ex-Chimer on the company's future, and our other reports on Varo (dataset), N26 (dataset), Revolut (dataset), Monzo (dataset), and Betterment (dataset).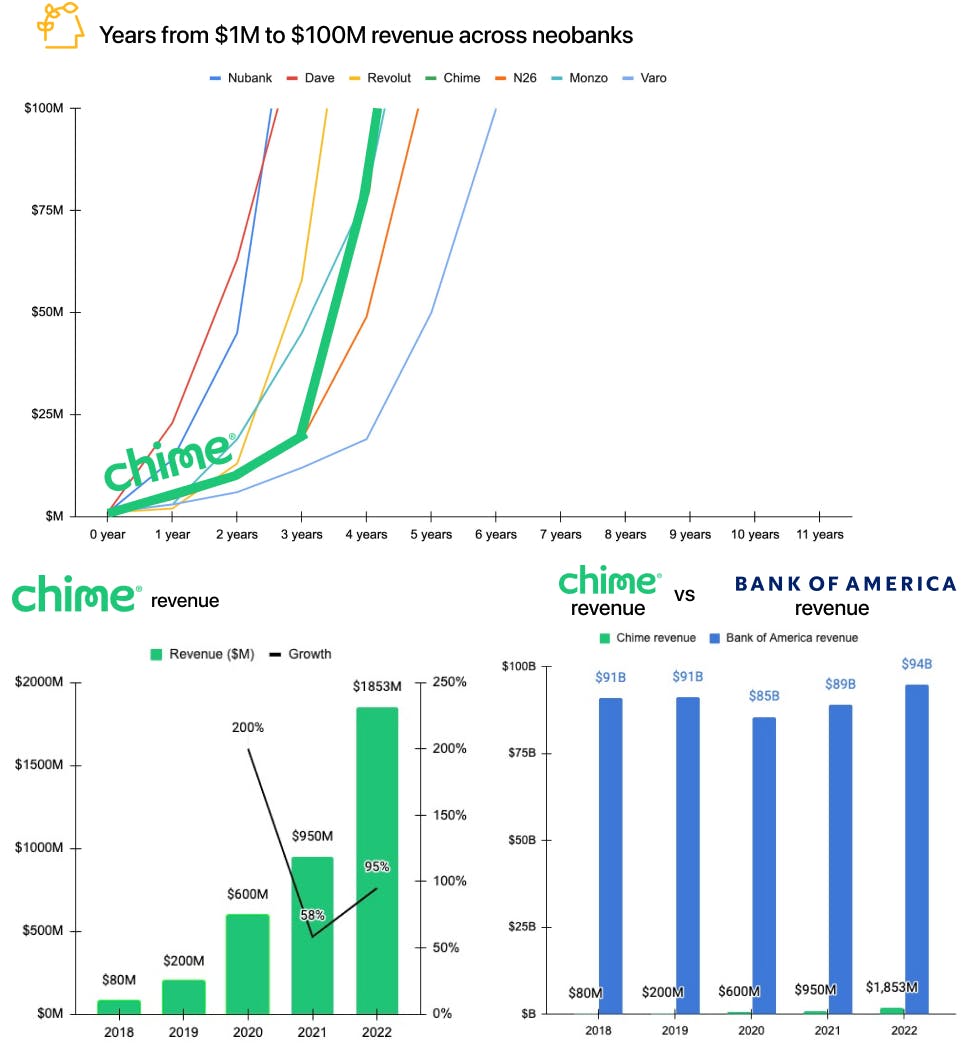 Get more private company metrics, insights, and analysis in your inbox.
Success!
Something went wrong...
People hate their banks (see: Bank of America's NPS score of -24) and yet banks account for $15T in global market cap—an insight that paved the way for the first neobank, Simple (2009), which introduced the idea of a beautifully designed digitally native checking account with no account/overdraft fees. Instead of collecting revenue from fees (banks make $30B+ per year off just account and overdraft fees), Simple monetized off interchange—taking a small cut from merchants with every transaction done with a Simple-branded card. (link)
Chime (launched 2012) found initial product-market fit marketing to millennials and the 75% of Americans living paycheck-to-paycheck with no-fee accounts and 2 days early access to their wages—Chime grew 95% YoY to ~$1.85B in revenue in 2022. Chime doubled its user base during the first year of COVID from 5M to 10M customers by providing early access to their COVID stimulus checks to anyone with direct deposit set up. (link)
The neobank thesis of Chime, Dave ($153M revenue in 2021), Varo ($101M gross revenue in 2022) et al. posited that by wrapping their underlying banking partner like a Bancorp/Stride in marketing and design focused on a specific customer niche, they could drive lower CAC than a traditional bank ($100 per user, vs. ~$650-700 for a traditional bank) and win away the segment. Most neobank revenue comes from the interchange split between the card network and banking partner (Chime gets ~50 cents for each $100 spent via their Chime-branded Visa card) while roughly ~20% comes from service charges like out-of-network ATM fees. (link)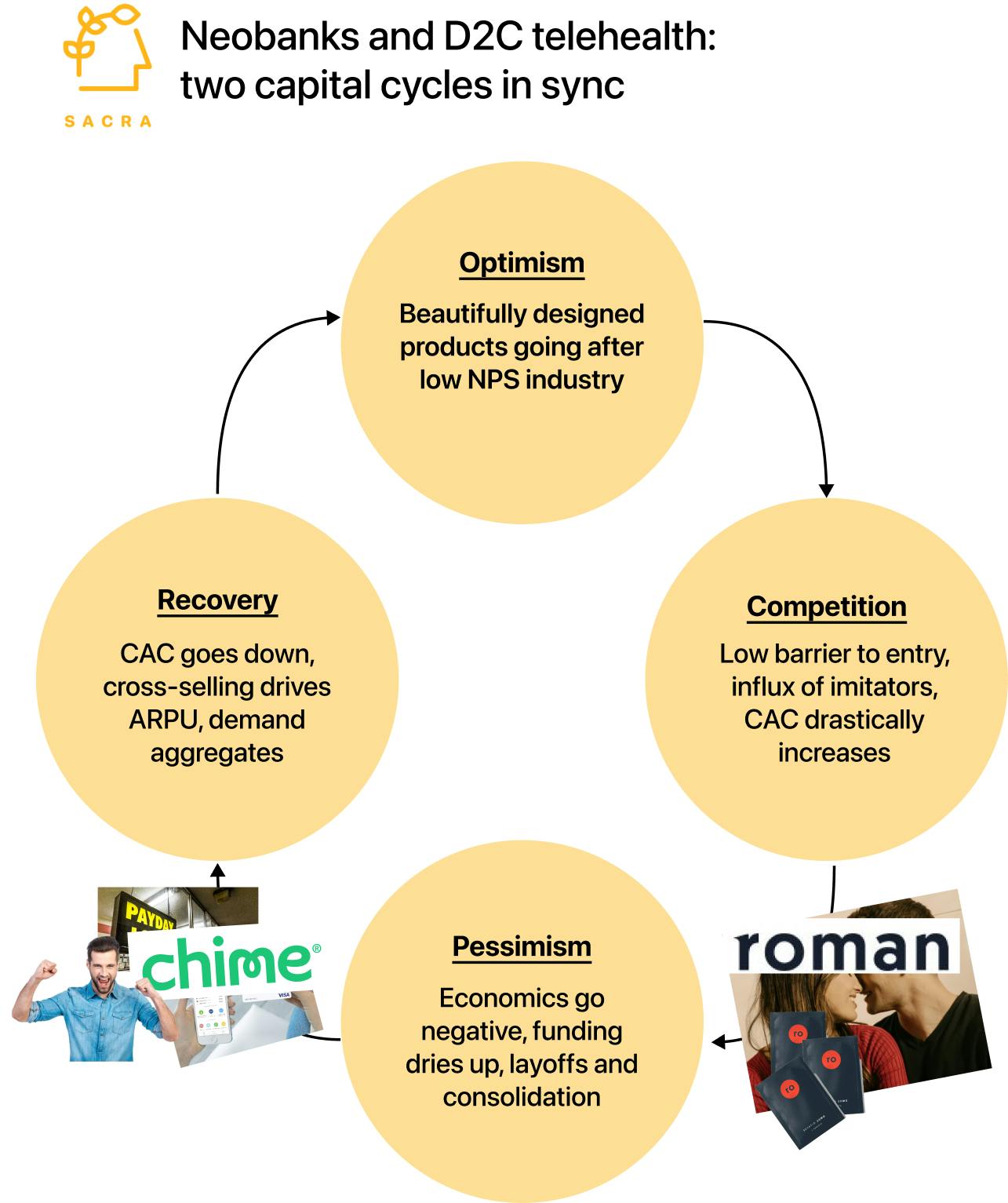 Read more from
Read more from
Read more from