Banking-as-a-Service: The $1T Market to Build the Twilio of Embedded Finance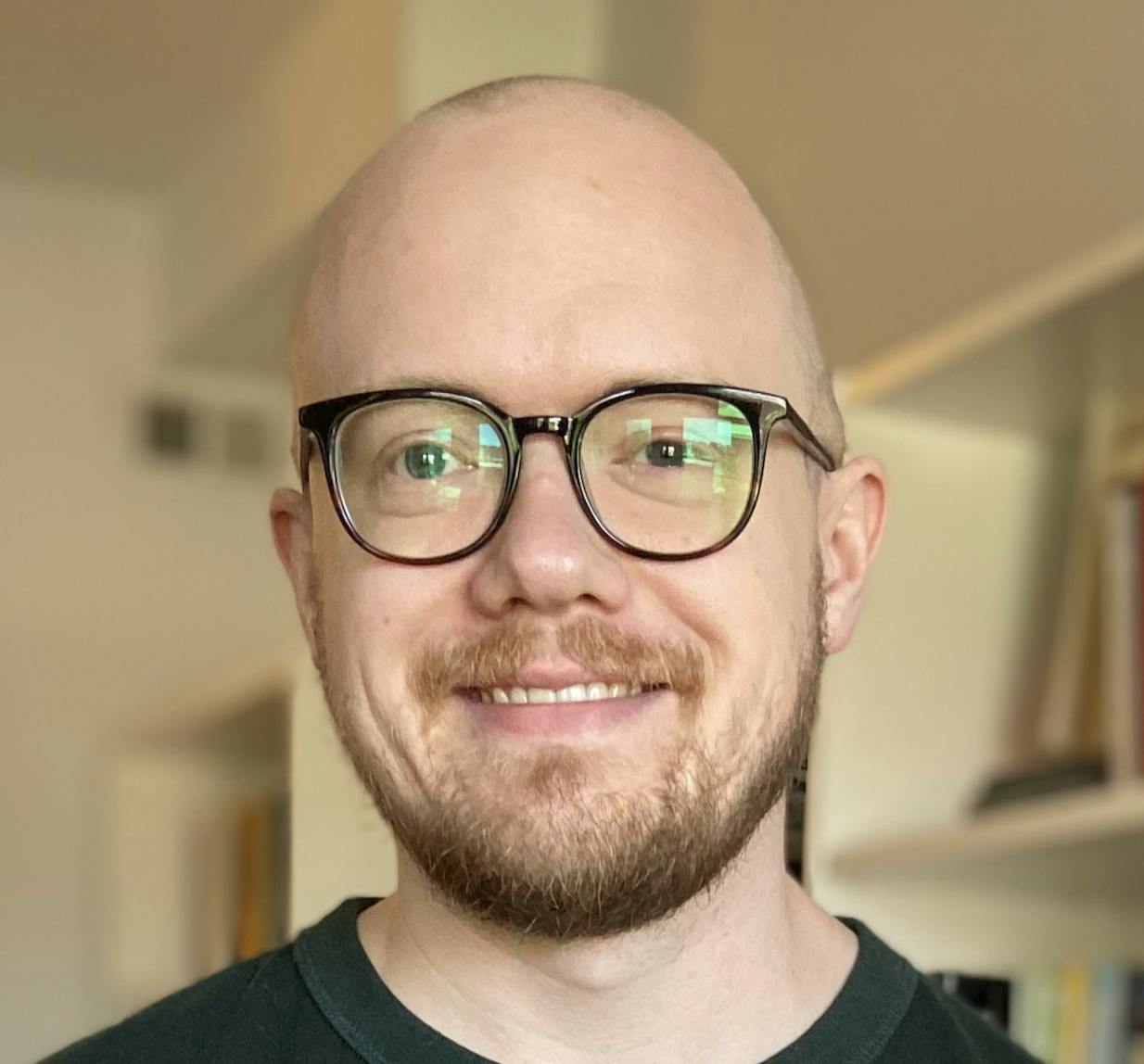 Jan-Erik Asplund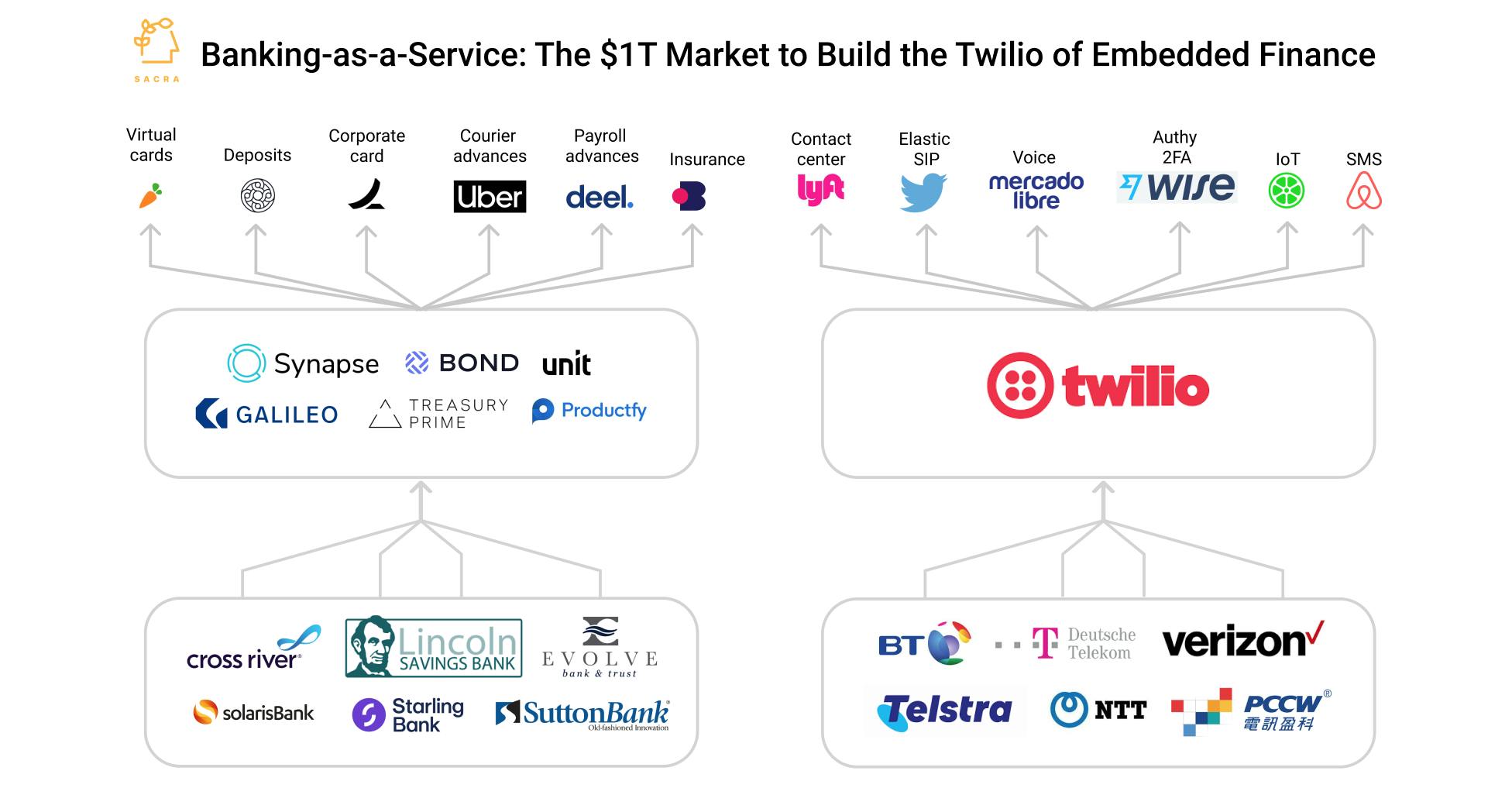 The new banks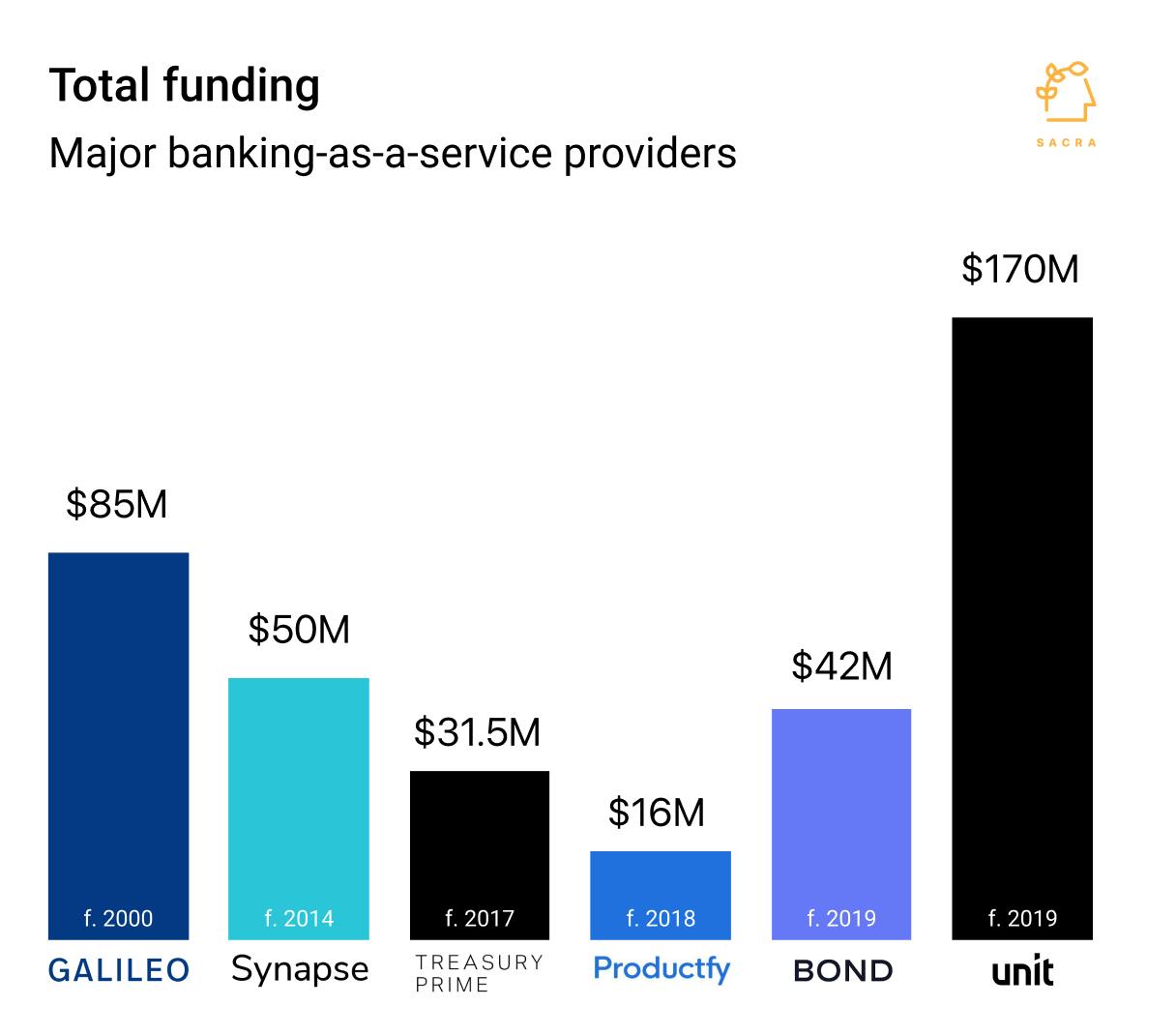 Issuer processors 1.0: Companies like Marqeta and Galileo which provide API-first card issuing and processing.
Issuer processors 2.0: Companies like Lithic and Highnote that bring card issuing to the long tail of developers instead of focusing on enterprise sales.
All-in-one BaaS platforms: Companies like Bond, Unit, Productfy, Treasury Prime, Synapse and Synctera that offer compliance and operational heavy-lifting and assemble banking license providers, card networks and third-party issuer processors to provide a one-stop experience for fintechs and brands.
Key points
The forerunner of banking-as-a-service, Marqeta, is taking on legacy payment processors like Jack Henry, TSYS and First Data (Fiserv). Offering API access to issuing processing functions and the ability to embed payments into their products faster and more cheaply enabled companies like Instacart, Uber, Doordash and others to build new kinds of product experiences.
Banking-as-a-service is an extension of Marqeta's logic to other facts of banking. With a BaaS provider, regular fintechs and brands can start offering services like payments, lending, crypto, insurance, and others to customers within their own products.
Both card issuers like Marqeta and BaaS companies make money from a form of arbitrage involving interchange and community banks. Because banks under $10B AUM can charge higher interchange rates, they supply the back-end and banking license to BaaS companies, which distribute their services to fintechs and brands.
At scale, fintechs and brands grow their share of interchange while BaaS companies and their sponsor banks are compressed. The upshot for the BaaS companies and their banks is that they can better retain their customers by giving up more interchange, while driving revenue off the growth in transaction volume.
We believe the total market today for BaaS to be greater than $1T, with a long growth runway. Total global B2B payments is sized at $125T, with just $2T of that representing card transactions. The runway for BaaS is long and we expect double digit growth into the next 5 years.
One of the core value propositions of card issuing and BaaS is to allow any fintech to monetize like Robinhood ($38B) and hack their customer acquisition with 'free'. Instead of charging customers up front to make a transaction or execute an order, brands and fintechs can use BaaS products to offer their products for free, instead directly monetizing their transaction volume on the back-end through interchange split or balance interest.
As BaaS is still a nascent industry, categories between products are unclear and product differences are still emerging. On the flip side, brands and fintechs have a wide variety of factors that go into making a decision, between economics, speed to market, compliance, and others. One of the experts we talked to cited 200-300 different variables to consider, with "every [provider] saying the same things" in their sales and marketing.
Marqeta's eight-year head start and dominance in the enterprise have, however, given them a powerful advantage over startup challengers. With $60B in yearly transaction volume, fintechs and brands know that Marqeta—which powers Square's Cash App—can offer them proven reliability and the ability to scale. In addition, that scale allows Marqeta to offer companies better economics on their services.
Like Marqeta and Twilio, BaaS companies may see their revenue concentrated according to a power law, as their customer base comes to look like a venture portfolio. Ultimately, with fintechs' use cases for BaaS predicated mostly on issuing—which Marqeta dominates—BaaS is maybe best seen as a venture bet on the embedded finance space, and on a similar TAM expansion case as what happened with Twilio.
Twilio started as a developer-centric API for texts and phone calls, but became a $55B business by enabling developers at huge, fast-growing companies to build for all their customer communication needs. The bet in BaaS is similar: that physical and virtual card issuing is just the $12B (per Marqeta's valuation) wedge into embedded finance, and that the future is one where virtually all brands offer some kind of payments, accounts, lending, insurance or other financial products to their customers.
Business model: How BaaS platforms help brands monetize
Interchange split
Per account fee per month
Subscription fee
Klarna instantly issues you a virtual card with exactly $200 preloaded onto it, that will only work at the merchant of your choosing, via Marqeta (their BaaS provider)
The merchant pays a percentage of that $200 in interchange fees to their issuing bank + their BaaS provider—here, Klarna and Marqeta
An assessment is also paid directly to the card network in exchange for using their payment rails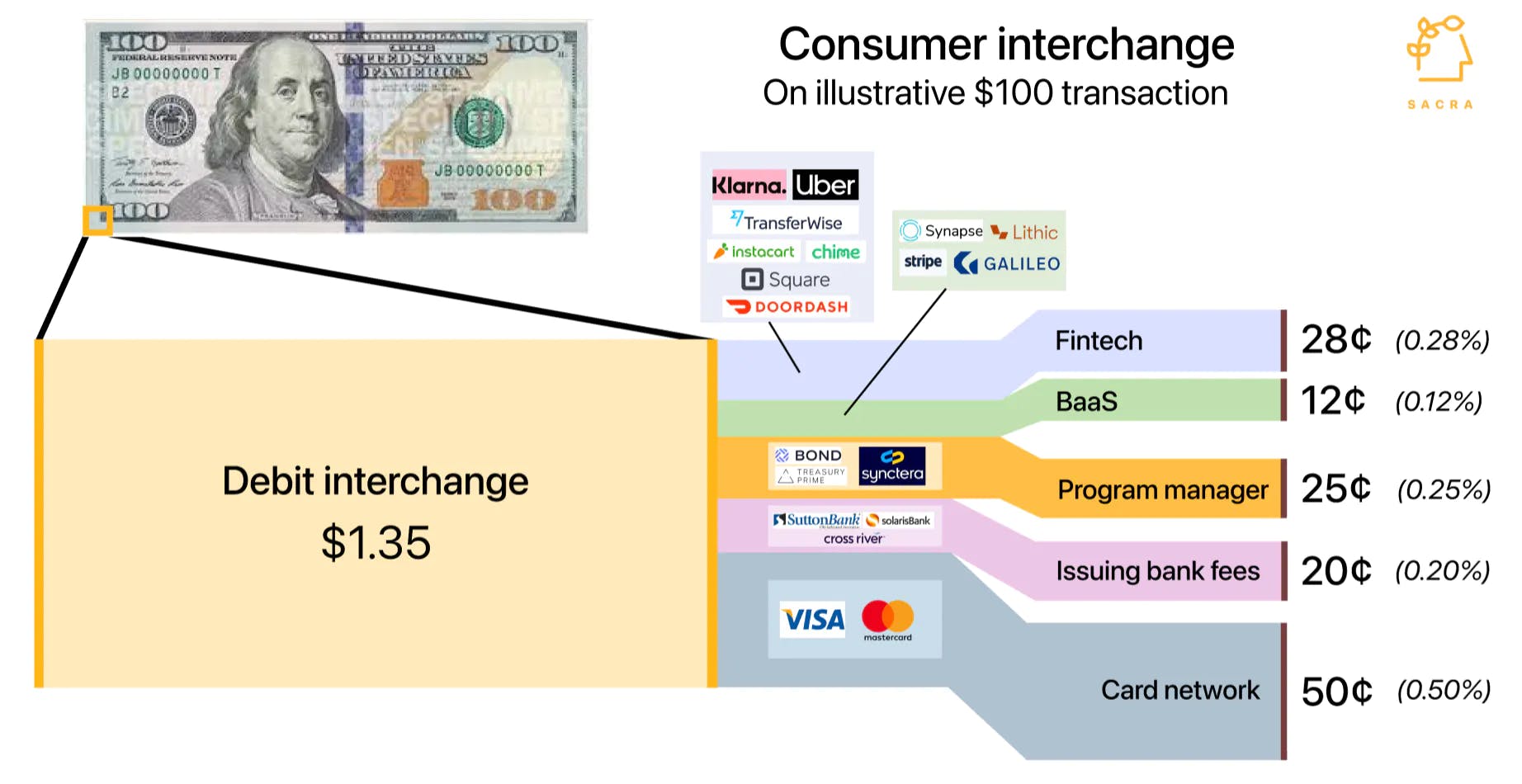 the card network takes 0.5%, which goes down over time as scale goes up.
the issuing bank takes 0.2%, which also goes down as volume goes up. 
the program manager takes 0.25%.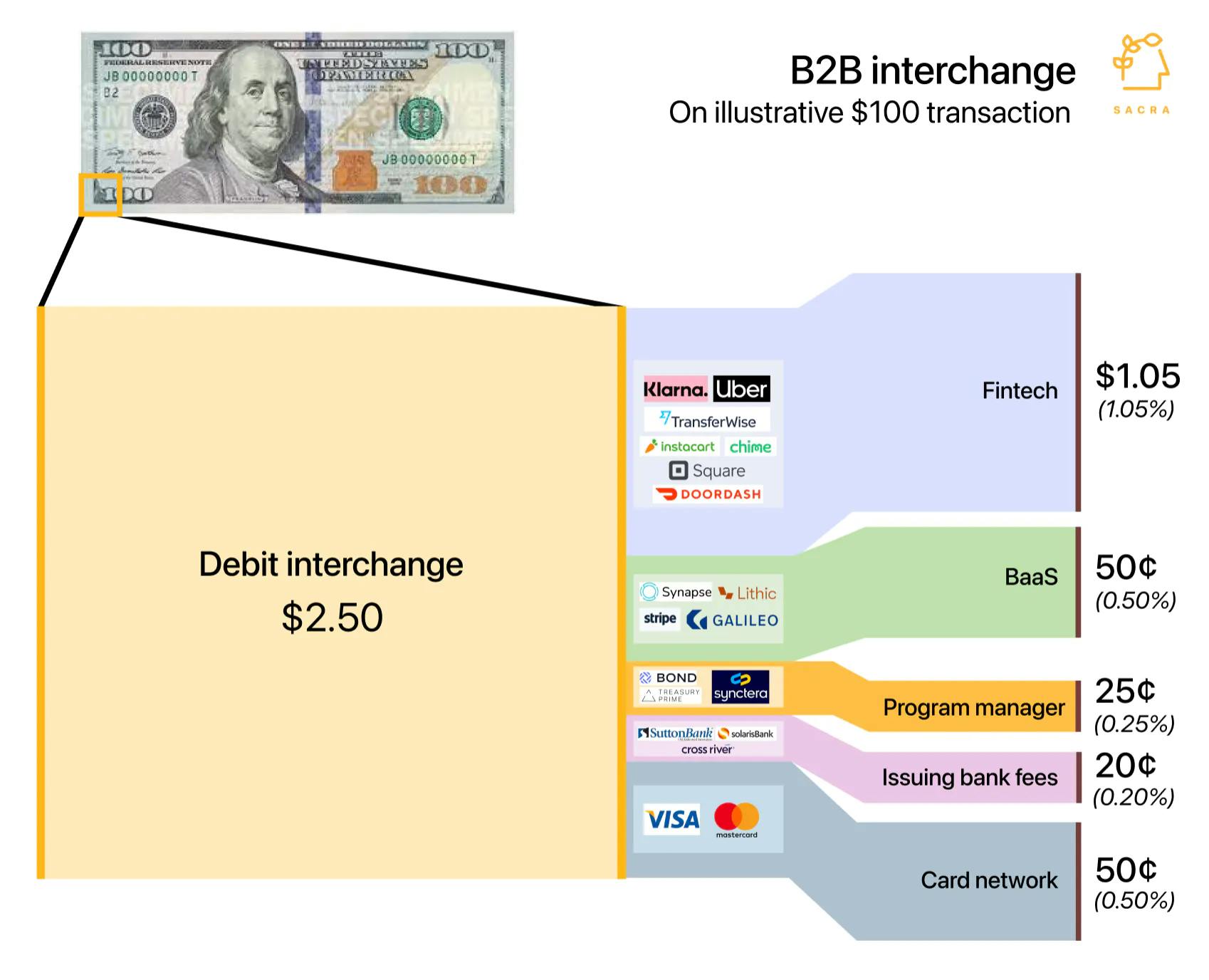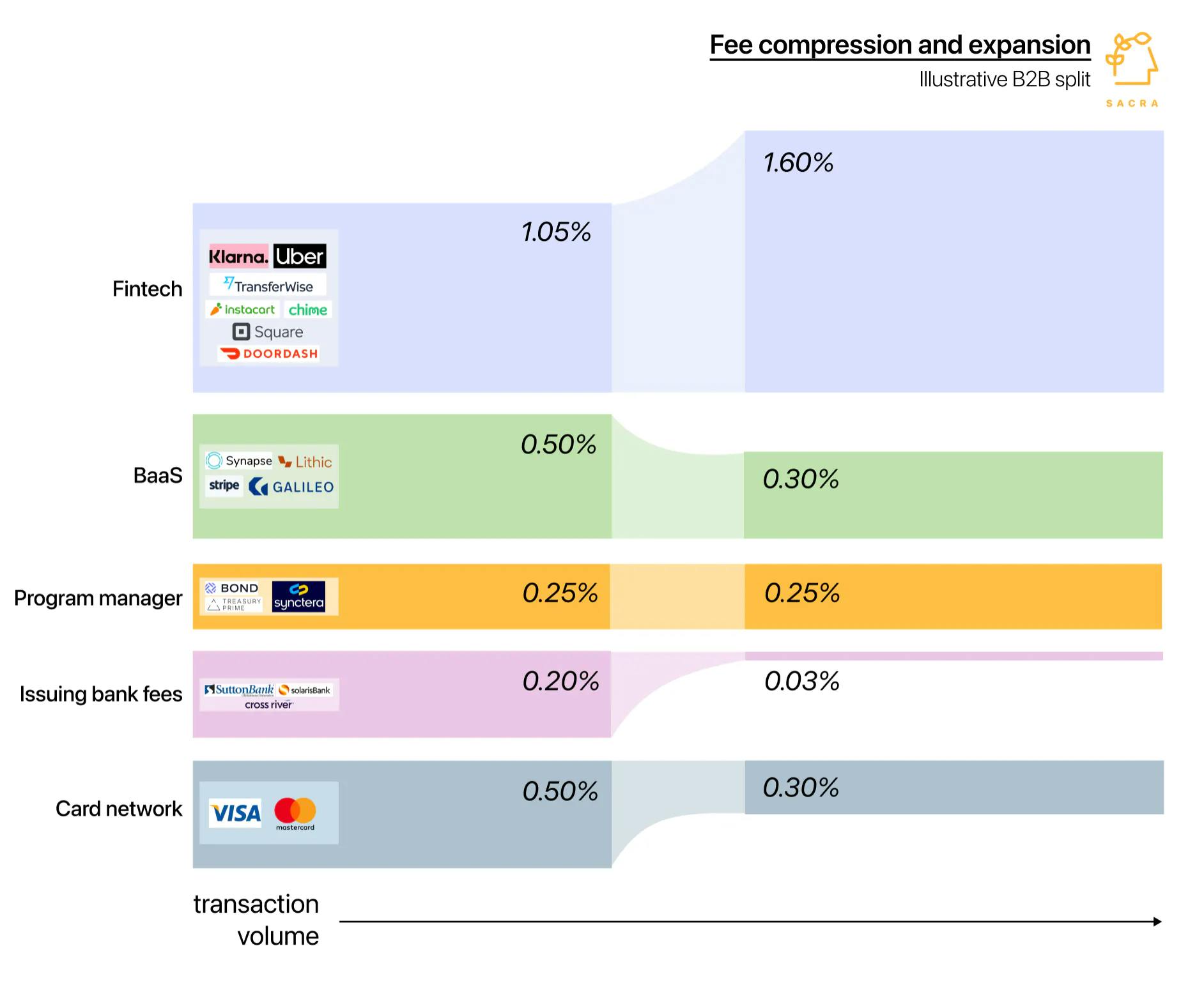 People who we will make a lot more on debit, because they activate under certain things, the only reason they compete is because of that. People you know, basically, don't do KYC AML and create risk for the system. And I can go on and on, but that part we will be a little bit more aggressive on, people who improperly use data has been given to them by client, OK? So you can expect that there will be other battle to
take place here.
TAM: The $1T market for banking-as-a-service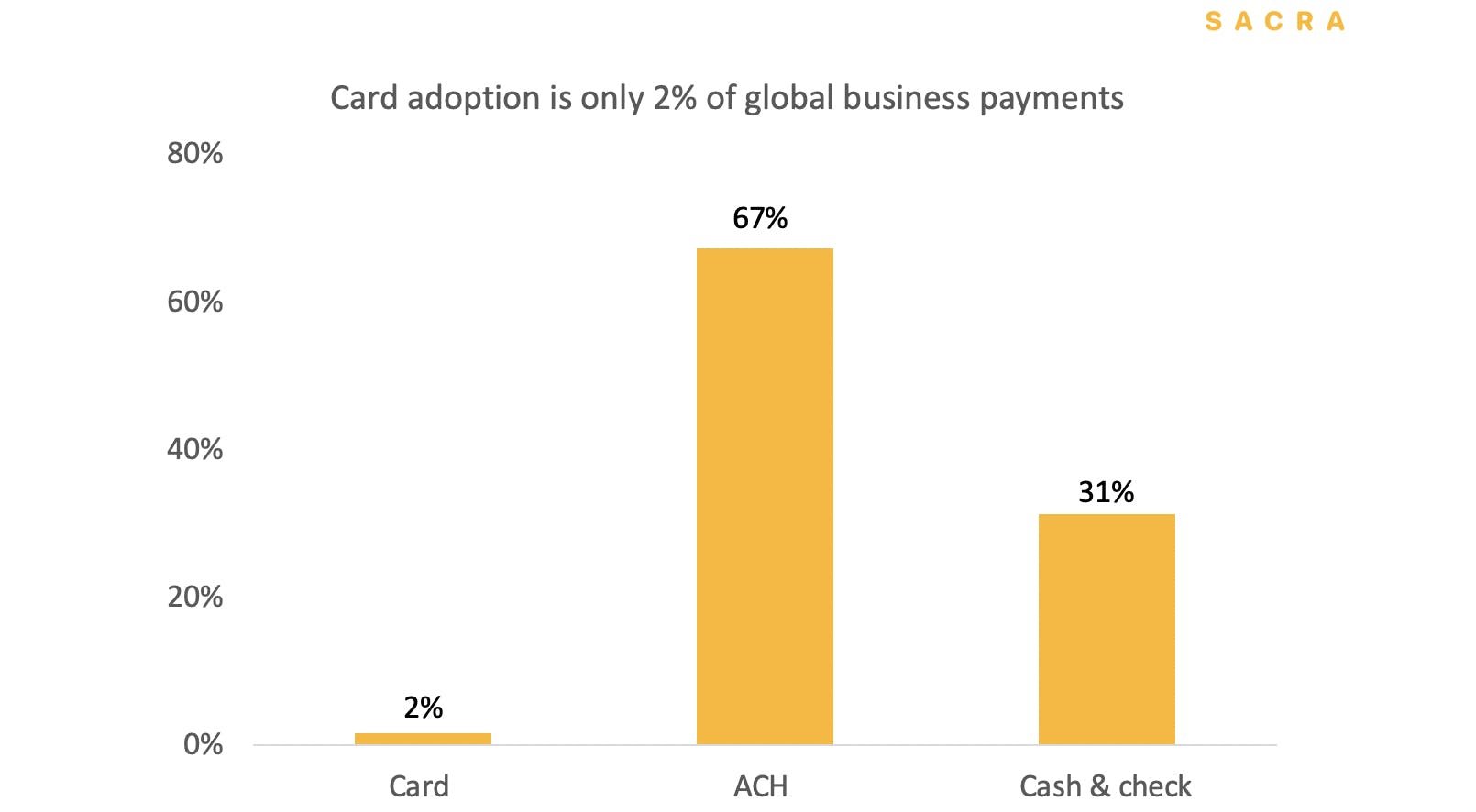 Top-line growth: Marqeta grew 90% per year over the last 3 years in large part due to the growth acceleration across its customers.
Market share gain: BaaS's abstraction of banking functions is enabling new kinds of expense management and financial planning for companies—across these and other markets, BaaS can become more and more influential
TAM expansion: As usage of embedded finance trickles down from fintechs to businesses like traditional retailers, car dealers and your local sports team, the number of potential customers will undergo a massive increase. 
Analysis: How BaaS becomes the Twilio of embedded finance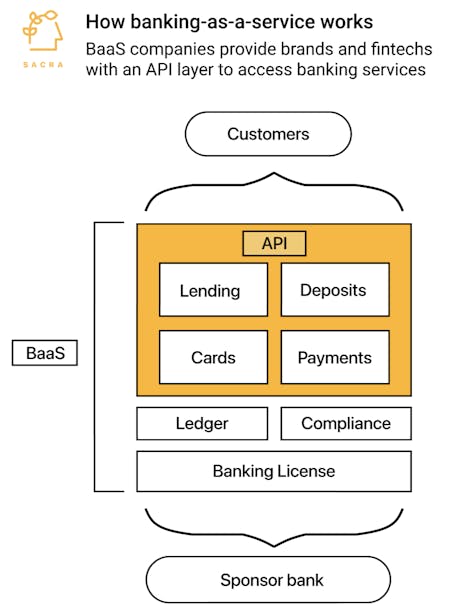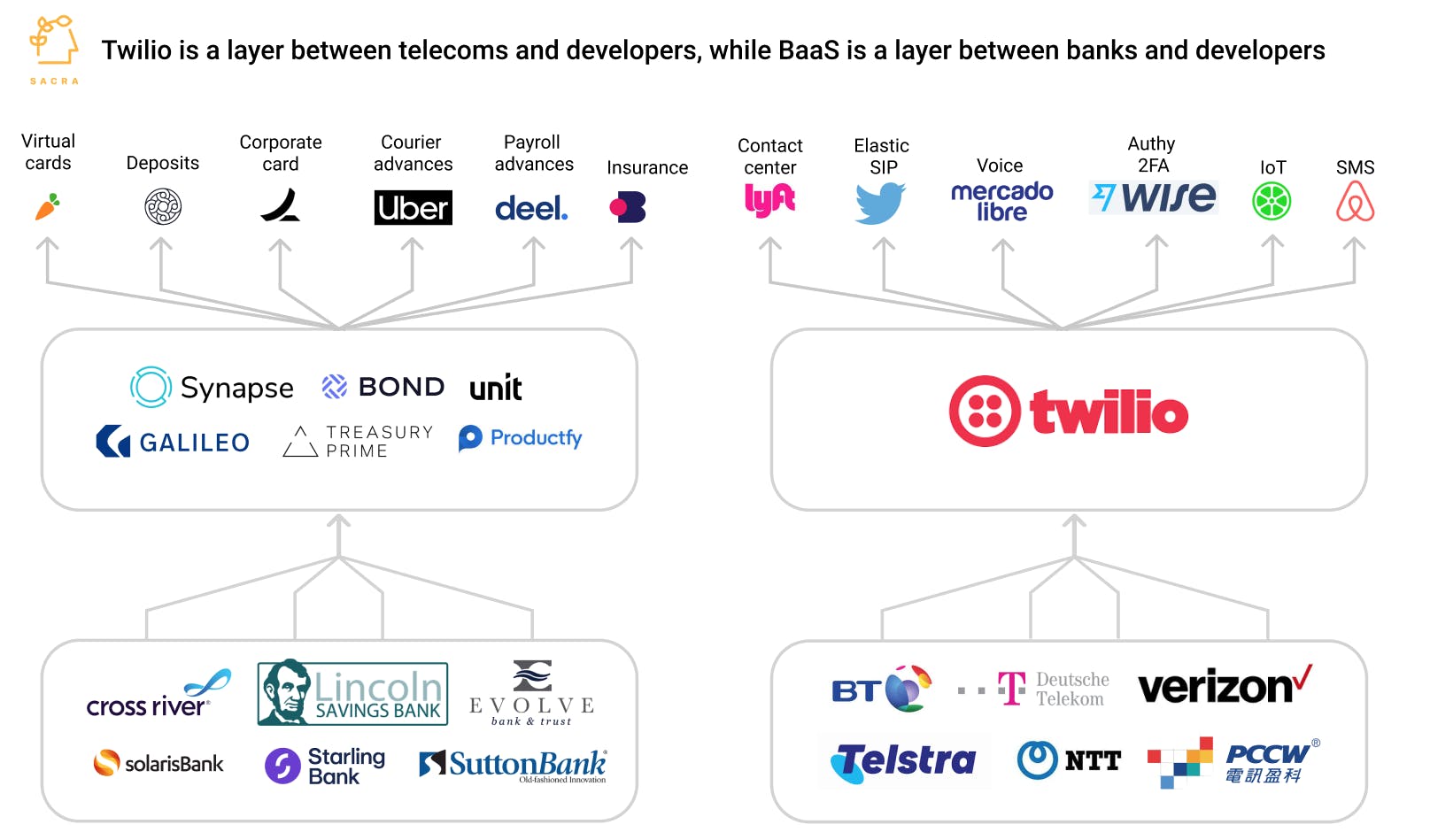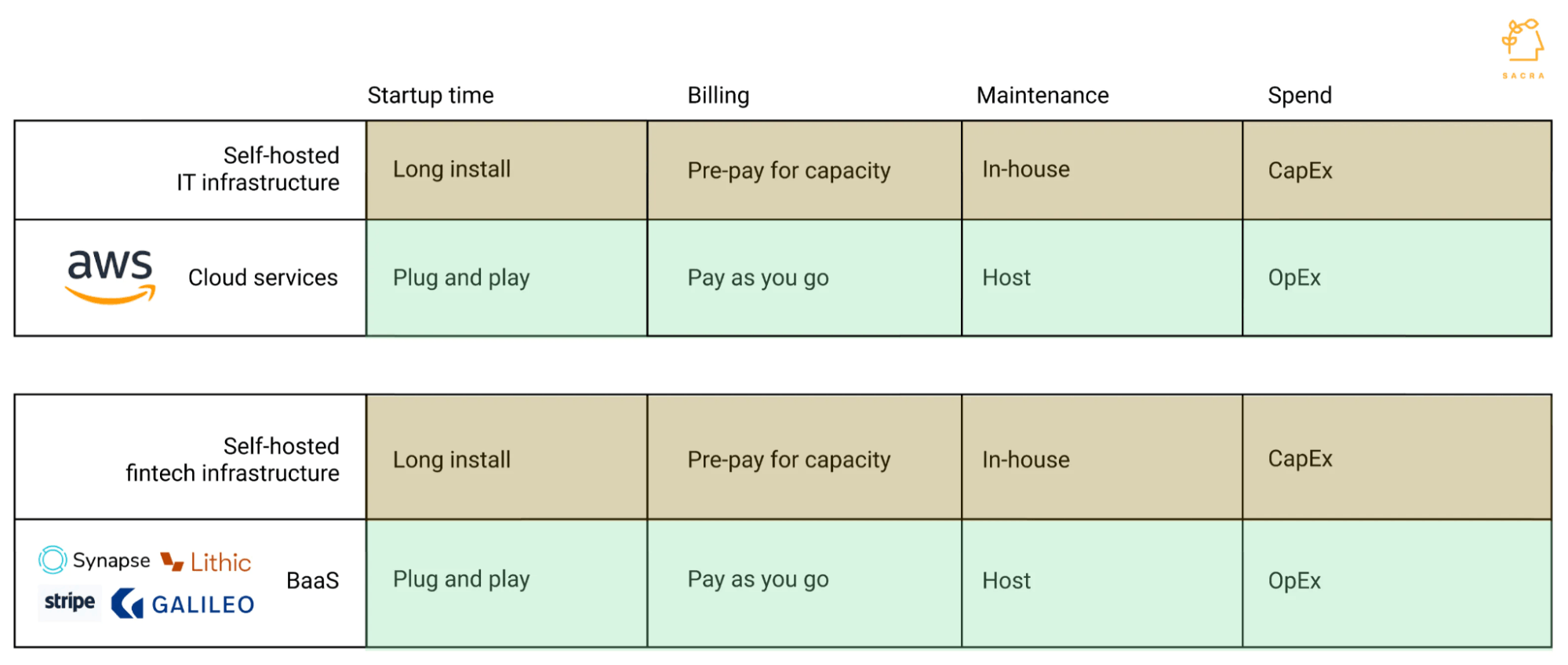 1. How BaaS enables fintechs to monetize on the back-end like Robinhood ($38B)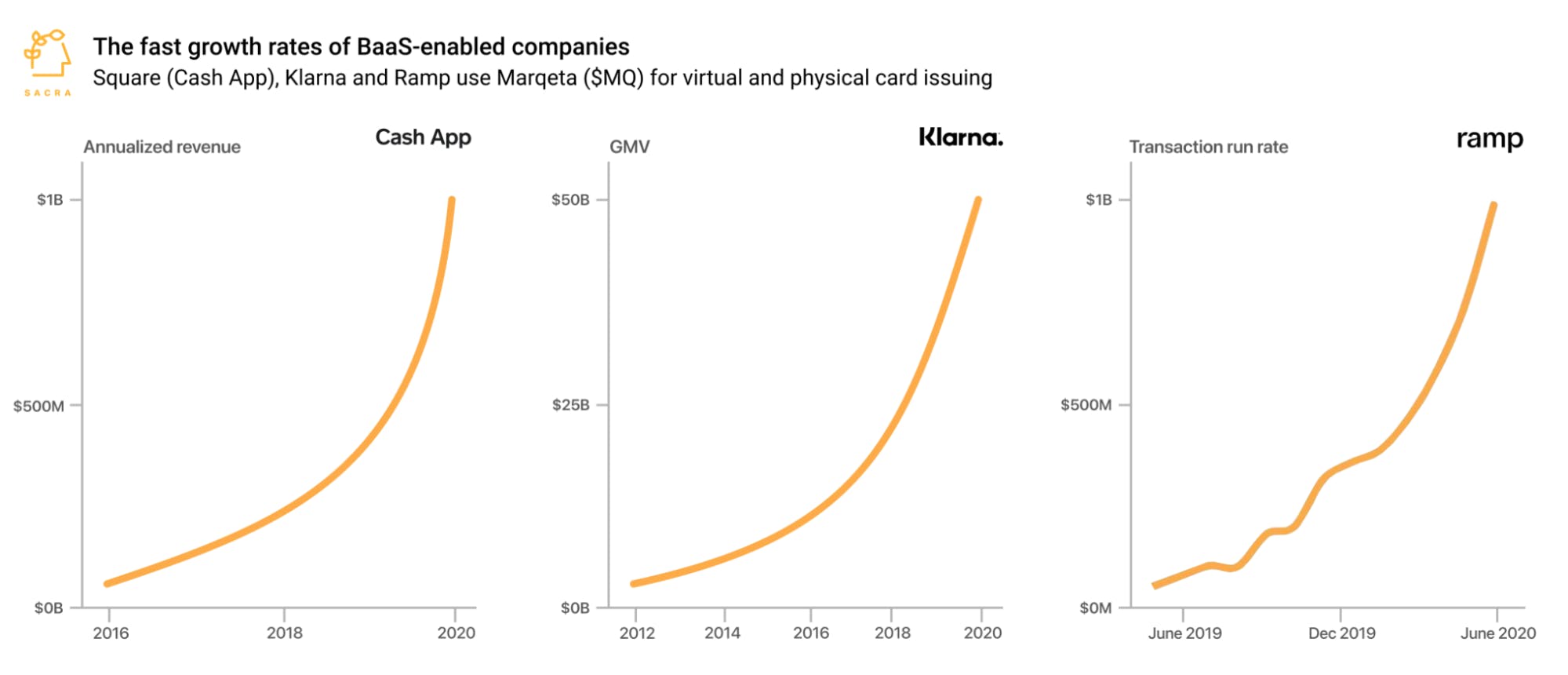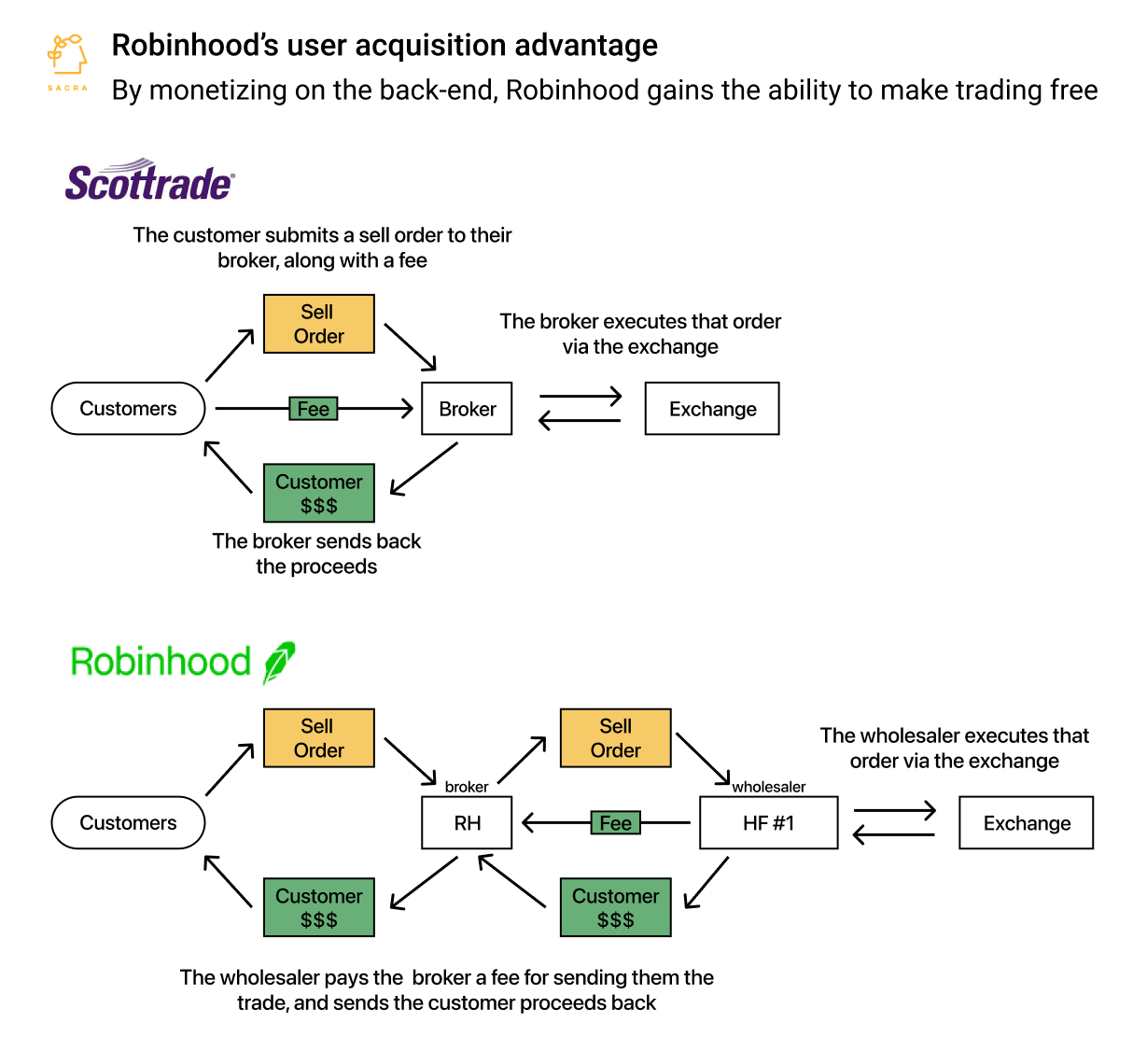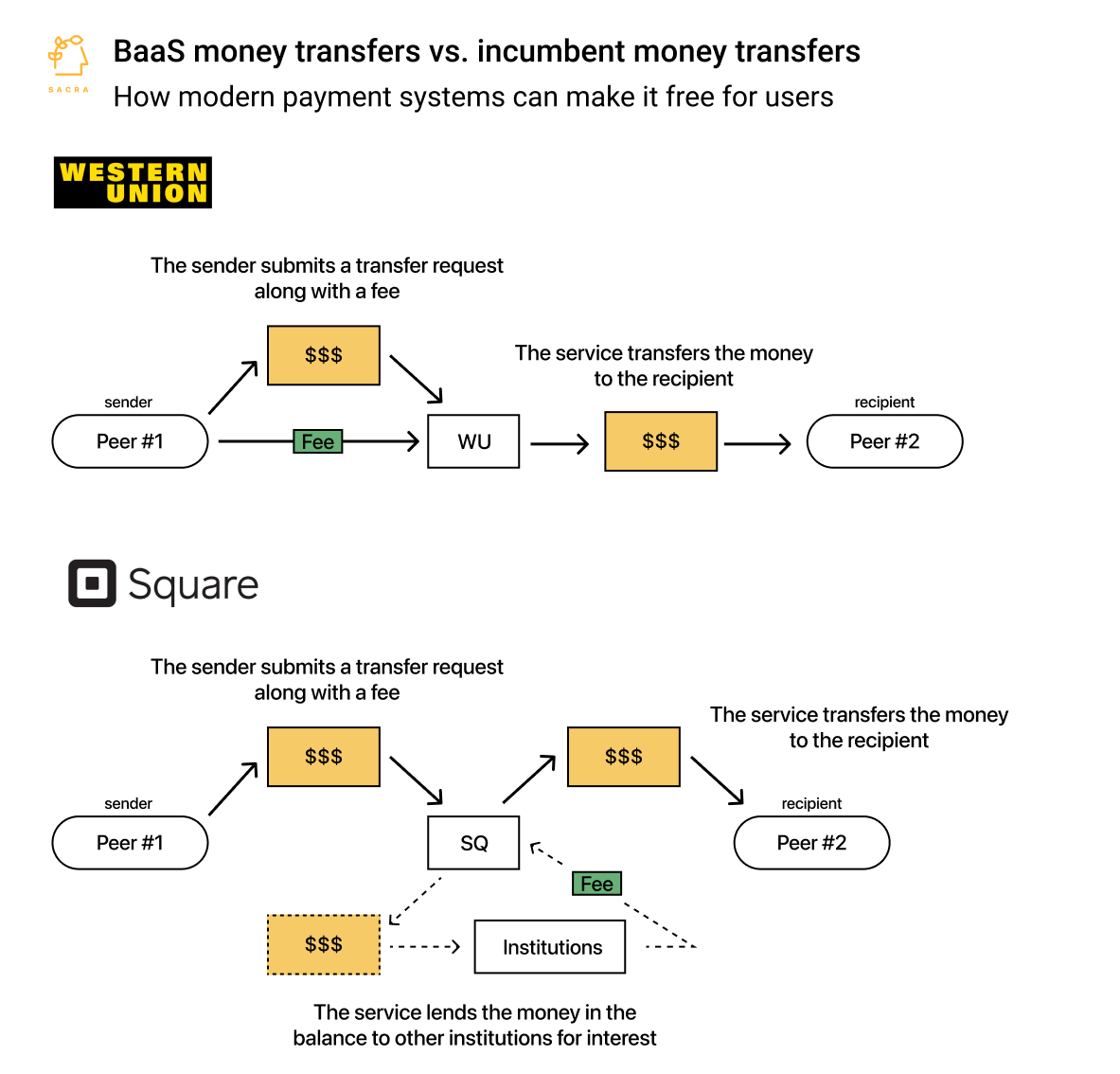 2. Marqeta ($12B): BaaS's 800 pound gorilla in the room
Enterprise: focused on selling top-down into big companies and fintechs
Developer-centric: focused on bottom-up self-serve adoption
BaaS: a platform that provides a wide range of banking functions via API
Point solution: a tool that primarily provides an API for one use case (i.e. card issuing)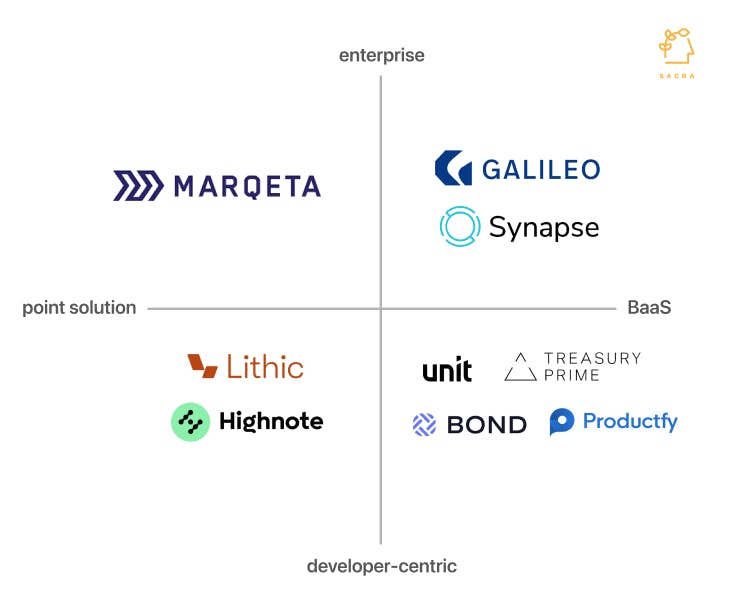 Well, obviously the economics. But even more important for us at this stage, is the speed to launch, which is why Lithic, previously Privacy, is so interesting. Stripe is interesting… And then the economics will make us stay with someone if it does work out…[but] what might hold things up is the KYC process. That's the top thing on my mind because we want to be able to create accounts on our end. We don't want to work with a provider with a very strict KYC process. We want to be able to say, here's the EIN, here's the person's name, we know they have $X amount of money in their account, we know they've been in business for so long, just issue them a card.
There's so little…. they can differentiate themselves on. Everyone is saying the same things: do you provide better ledgering? Dashboards? Better ancillary services? How much control do you let me have with the bank? Will you actually support me through the bank? Do you provide legal support? How do you handle disputes and resolutions? There are literally 200 to 300 things you need to consider.
I would say that maybe the top three things to look out for are, there's a lot of things. There's quite a few things, obviously capabilities. What do they offer from a platform perspective? What are their capabilities? Do they meet the different use cases? Do they provide API so the developers can integrate with those? So, from a platform capability is probably the number one. Another important one is availability and scalability, the ability to keep up and to keep the system up, even as programs grow to still be able to keep the system up is a big one. That affected Chime a few years ago, quite, quite, quite badly in that case. The other is how's their leadership? How's the leadership from an investor perspective?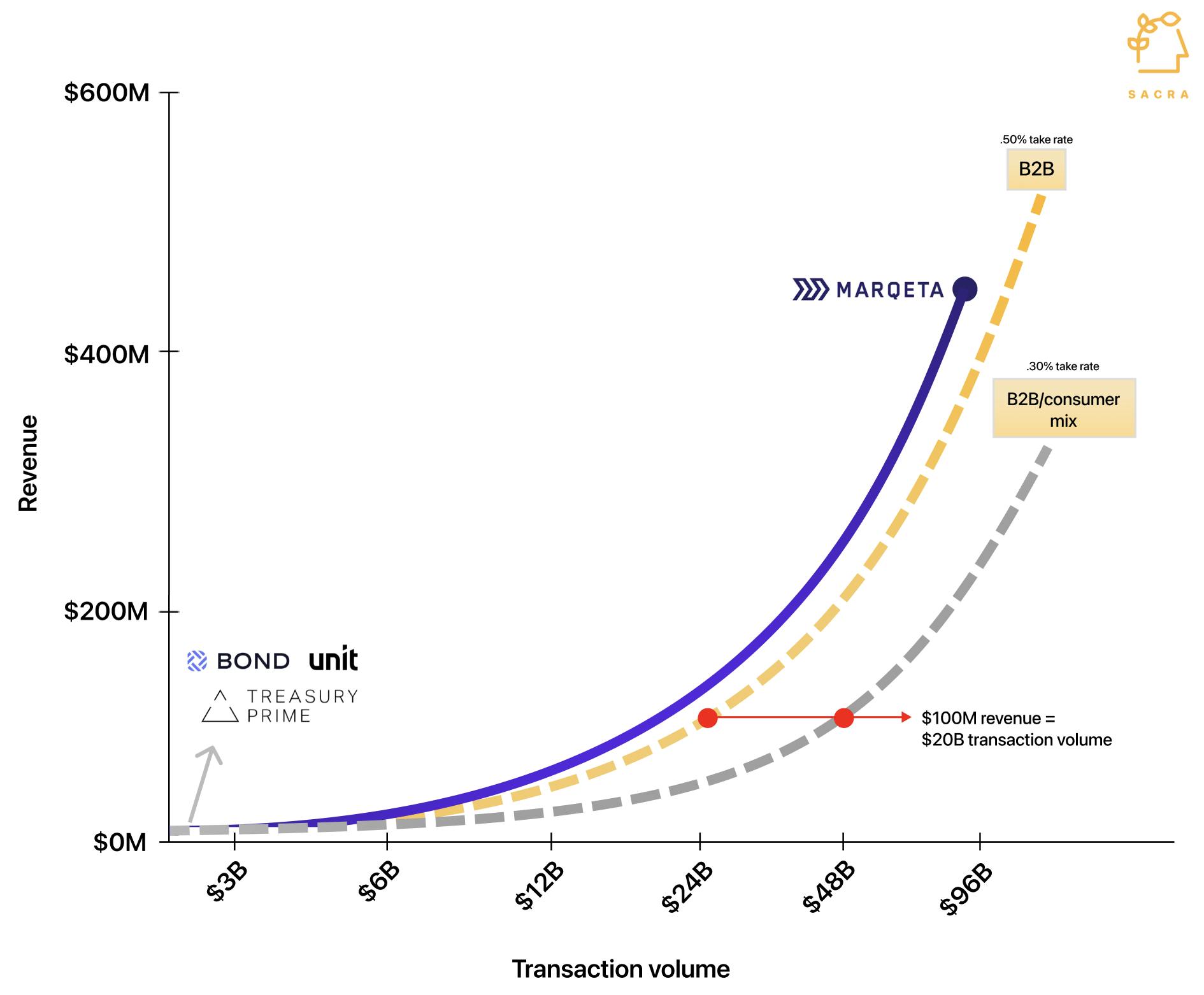 The bigger players have a lot more leverage when it comes to business model scalability and technical scalability, for many reasons. One is they're usually better capitalized, so they can, at scale, give you a much better deal. They also probably have better partnerships and better cost models with their own suppliers. And, on the technical side, they have the benefits of just having been in markets for longer, and having supported larger players as well. You can see that they support the likes of Square. Square has scaled massively. And Marqeta is supporting them very successfully. So, if you're a small startup, I wouldn't worry about is Marqeta going to scale with me?
3. Why BaaS companies are venture bets on the future of embedded finance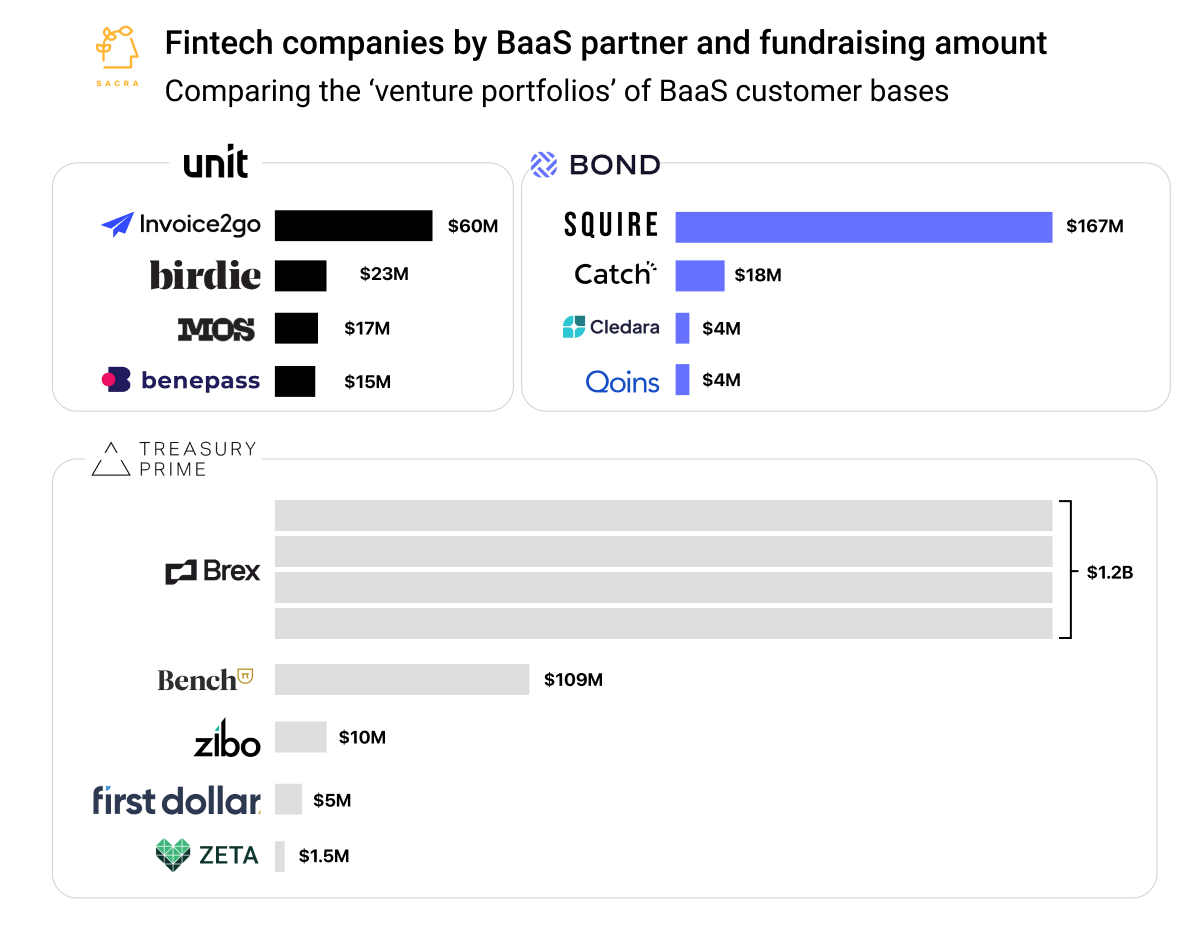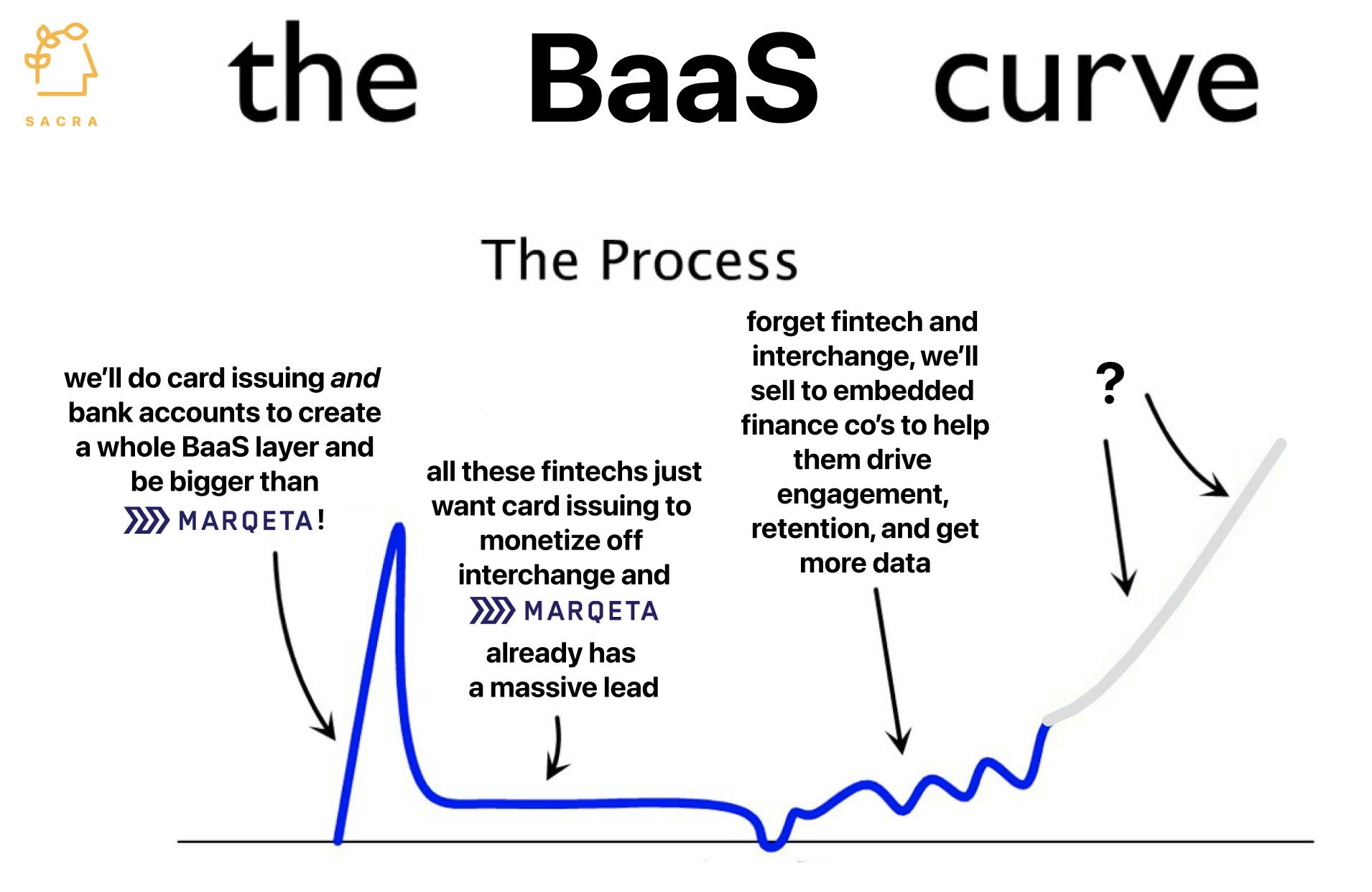 The future of banking-as-a-service
Appendix
Featured interviews
Model
Memos
Expert interviews
Read more from
Read more from
Read more from
Read more from
Read more from
Read more from
Read more from