Features
Company & market reports
Demystifying private companies and markets
Research and data on private companies and disruptive markets.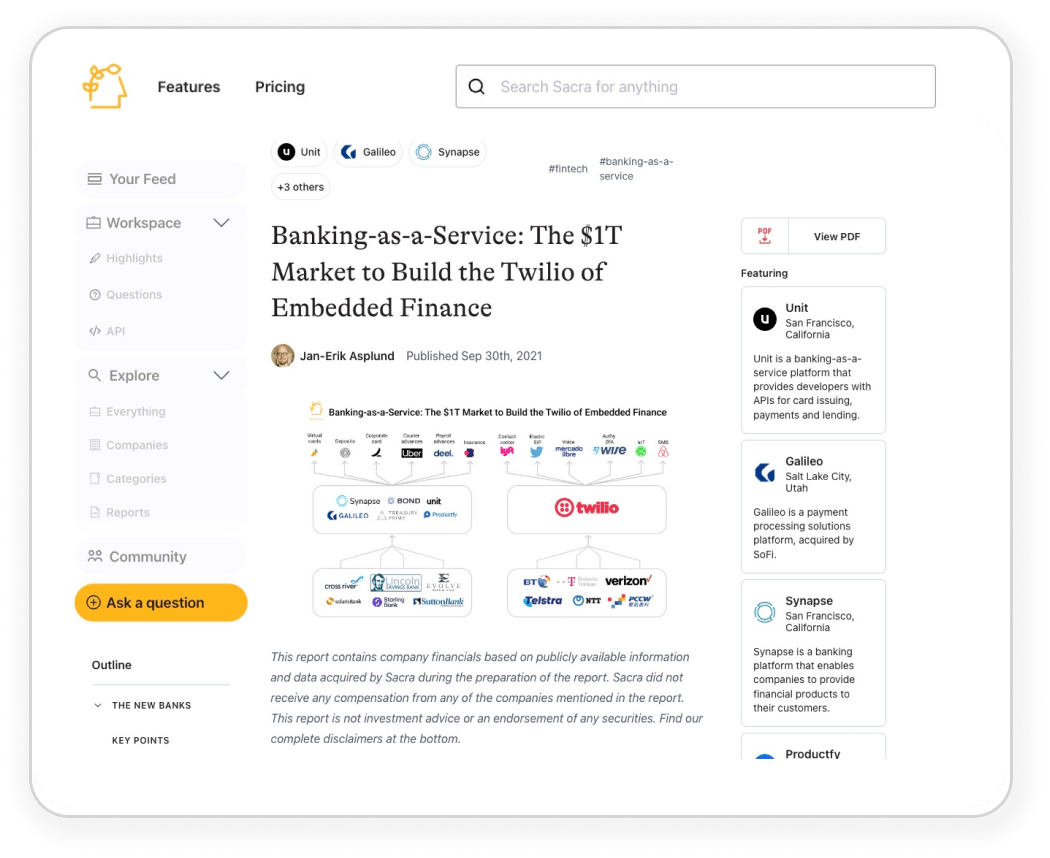 Company 1-pagers
Quickly get up to speed on a company's business model, competitive positioning and measurable progress with our company 1-pagers on private companies.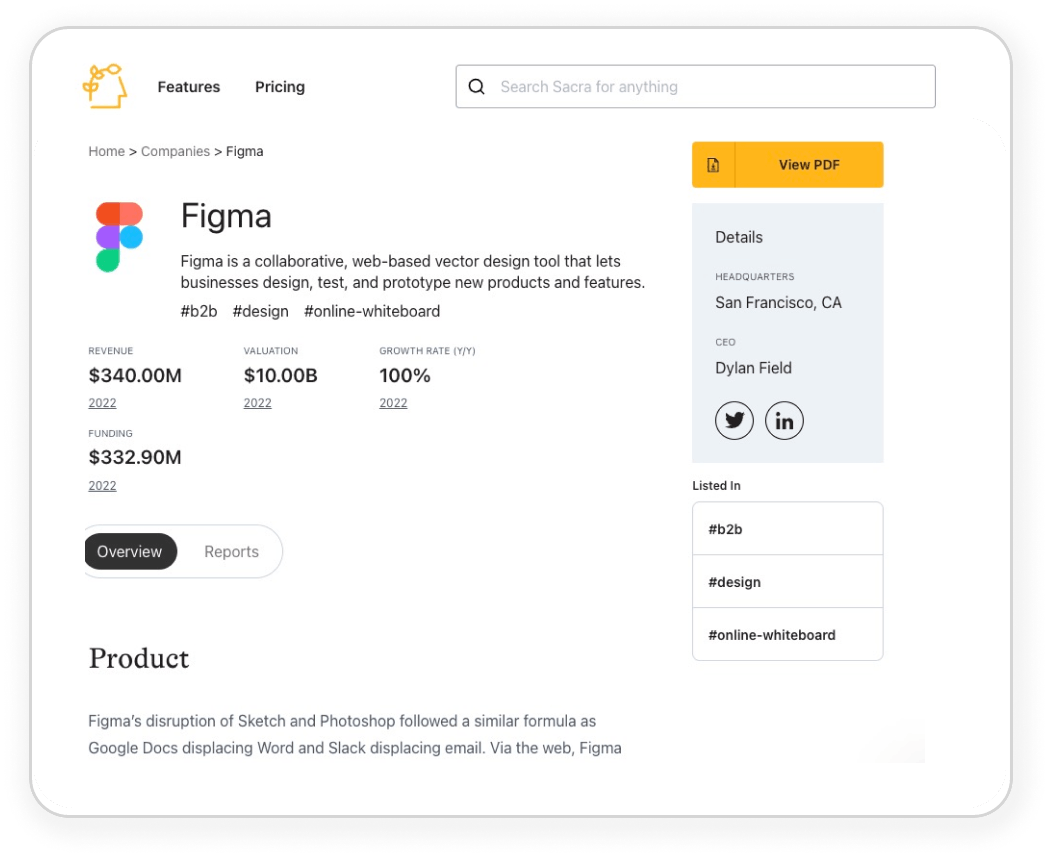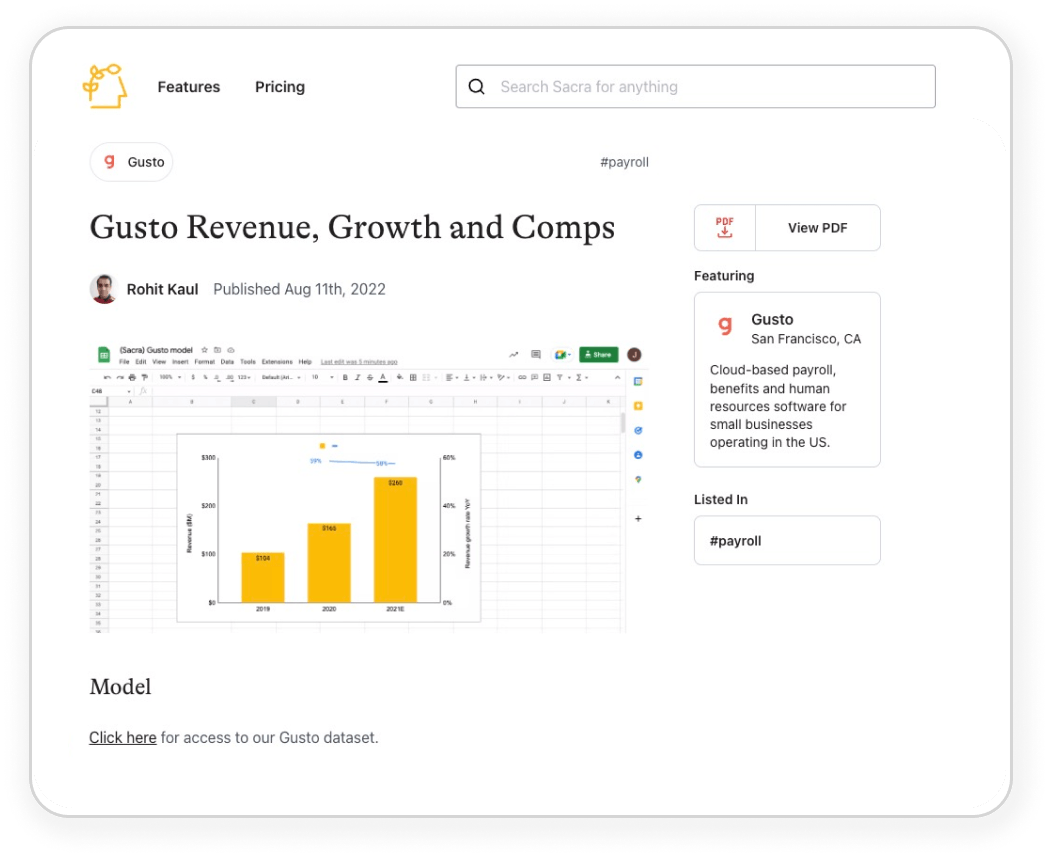 Datasets
Get access to historical financials, revenue information, and engagement data with our analysts' quantitative models.
Deep dives into companies & markets
Go deep into companies and markets with our long-form company and market deep dives based on proprietary data, access and insights.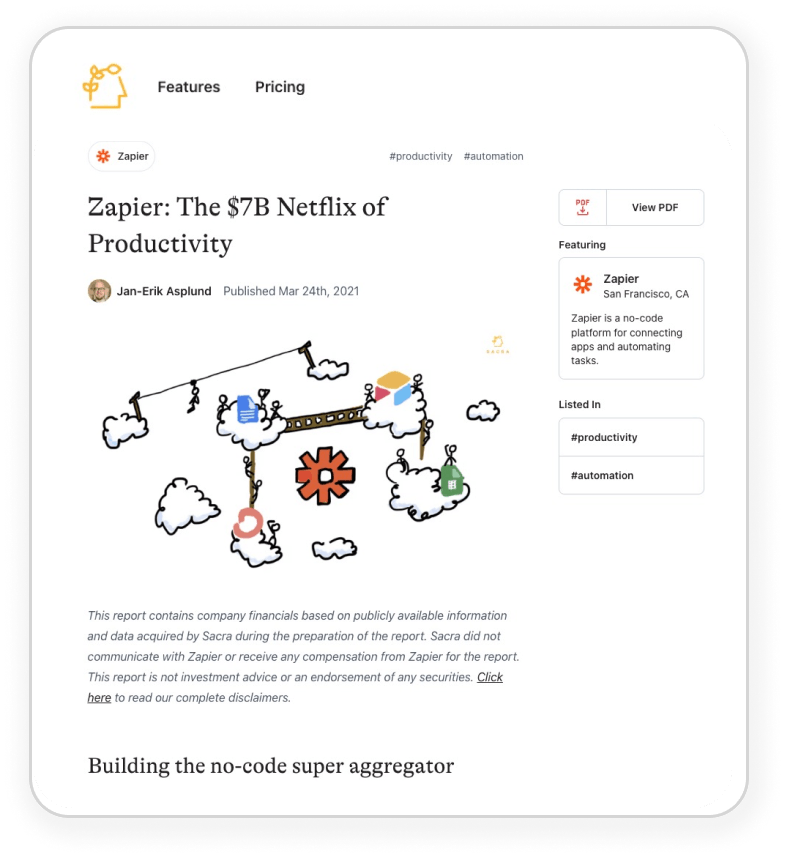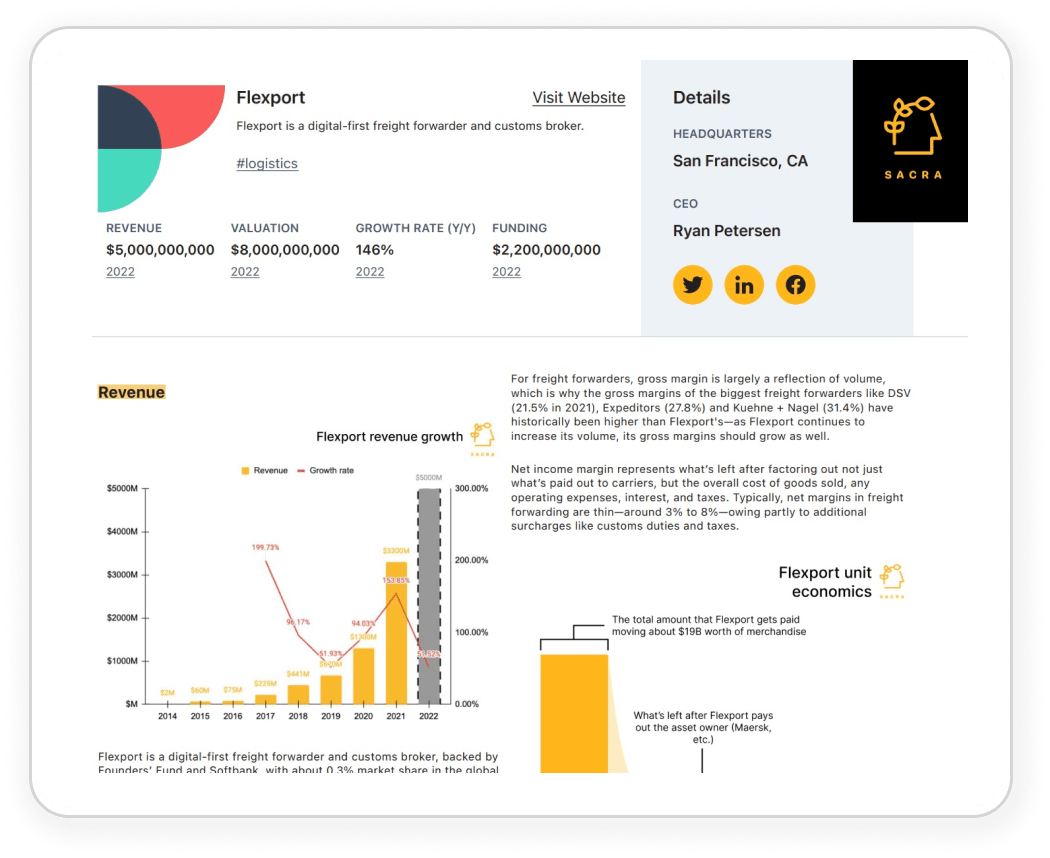 Share & export
As Pro members, GPs, syndicate leads and brokers get access to PDF reports as third-party research to share with LPs alongside deal memos.
Q&A
Pro members can use Sacra's research team to augment their internal research by asking us research questions which we'll turn around answers for within 2 weeks.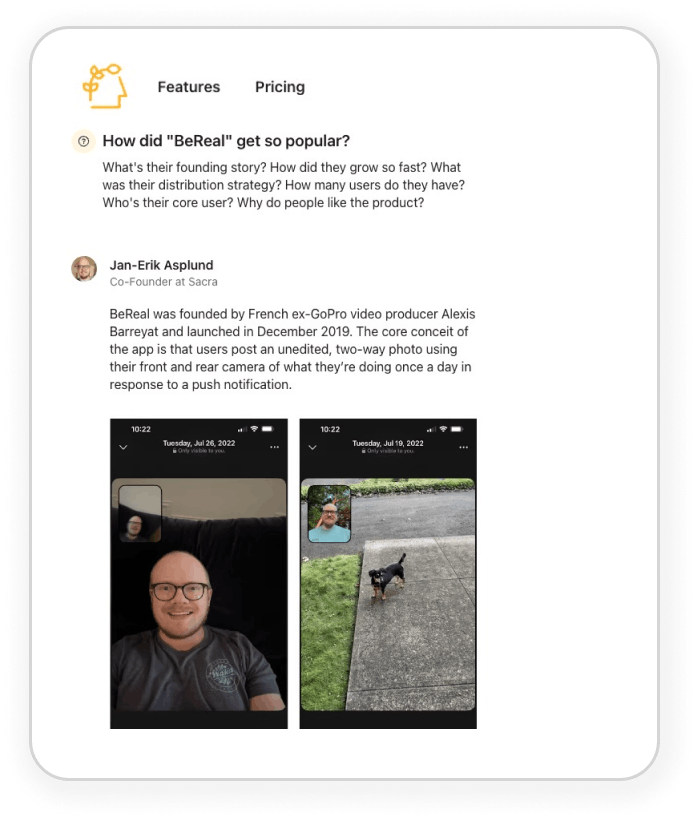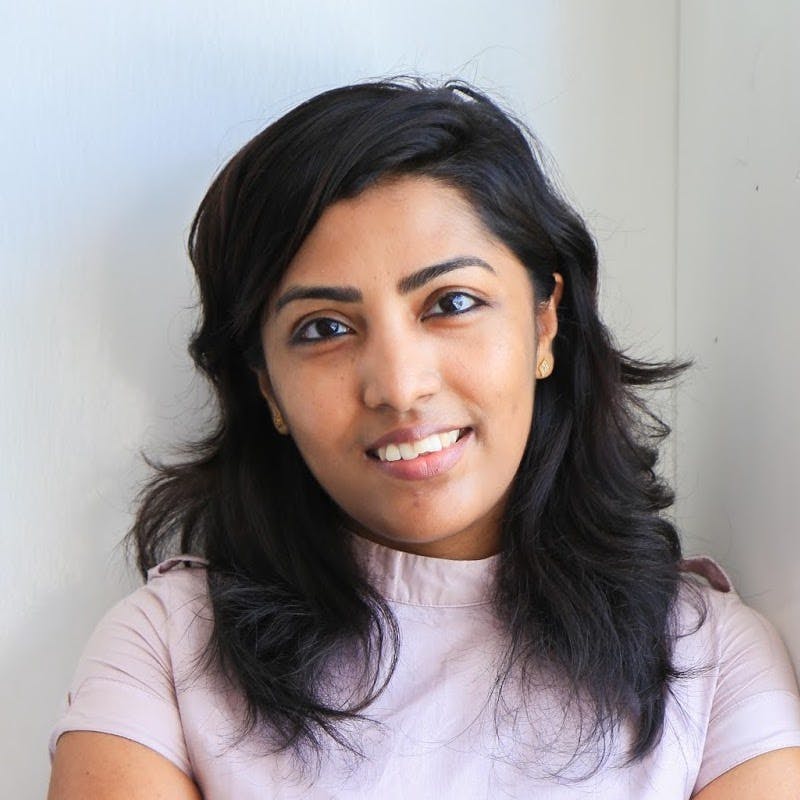 Mifnaz Jawahar
Become a Sacra member today
Join