Alex Lee, CEO of Truewind, on the potential of GPT-powered bookkeeping
Featuring
Truewind is an AI-powered accounting and finance SaaS for startups.
Pilot is a tech-enabled bookkeeper that provides accounting, tax, and CFO services.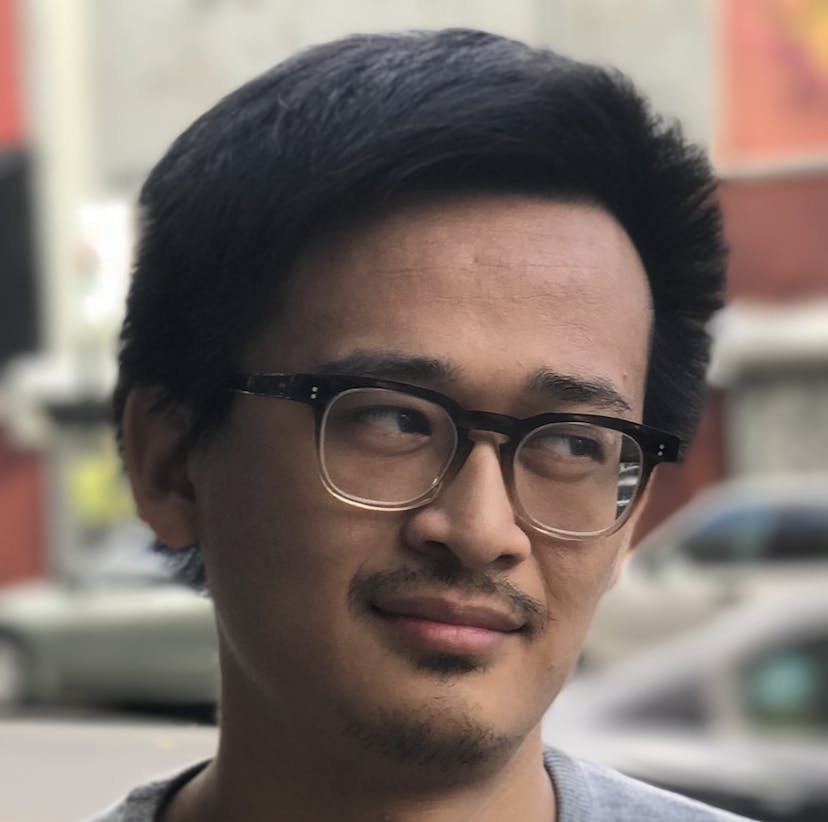 Walter Chen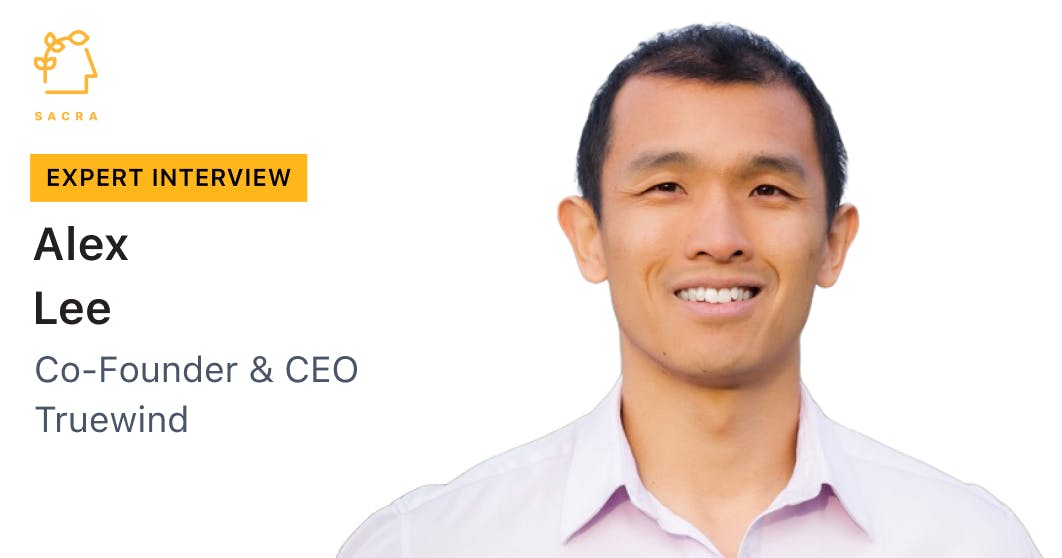 Background
Alex Lee is the co-founder and CEO of Truewind. We talked to Alex to learn more about the messy SMB finance data layer undergirding tech-enabled bookkeepers like Pilot, the potential for AI to transform accounting, and how founders are thinking about building tech-enabled services businesses in 2023.
Questions
Interview
Let's start off with a history of the space. inDinero was founded in 2009, then Bench in 2012, and Pilot in 2016. I'd love to hear how you describe the history of software-enabled bookkeeping services, what has worked, and where you see opportunities in the future.
We've been trying to—for lack of a better word—'automate' bookkeeping since the dawn of JavaScript. So many companies have come and gone trying it. On some high level, it does seem to make sense: Accounting is a set of rules, right? If software is good at following rules, we should just be able to automate all that.
As we went along, we learned that software is not just a set of rules, it's a set of guidelines. It's not just a set of numbers; it requires business context. I think that's why this holy grail of fully automated bookkeeping hasn't been realized yet. 
In many respects, that's okay. I don't believe we can fully remove human out of the loop. It's just a question of how we can use the technologies we have to remove more and more of the manual, tedious tasks—to the point where, instead of one bookkeeper handling five, 10, or whatever number of clients, one bookkeeper can do 50, or one controller can do 100. They're just really coming in and just looking at a couple things.
The dawn of JavaScript and automating repetitive tasks came first, and there were many things that it couldn't handle. But then we started having APIs for everything, open APIs, we can just go in and grab the data that we need, and that's where Bench and Pilot were really coming up. Now, the exciting thing is we're at a new inflection point with AI and the technologies that GPT-3 brings to us, so I think there's a lot more tasks that are being automated going forward.
You're saying there's this vision of fully automated bookkeeping that brings in all the connectors and then automates it. Can you describe your on-the-ground perspective on the promise of that, connecting everything and having it automated, versus the reality, and what the difference is?
The promise sounds really good. If accounting is a set of events that happen in your business, well, all those events are captured in the production systems that we use. So we had to wait until there were enough production systems to capture all that. We have all our payroll in Gusto and Rippling, all our sales activity in Salesforce and HubSpot. We have payments going through Stripe Pay, or whatever it is. It's like broad coverage.
Now, let's just reach our hands in there and grab all the data that we need. It sounds really good on paper, and to some degree it makes sense. Well, if in Stripe you send a subscription, then you should be able to track the monthly revenue that comes in. But let's use an example of a popular SaaS metric, MRR.
You and I might use Stripe in two different ways. You're a sophisticated Stripe user. You will go in, create a subscription, and every single month that invoice gets sent automatically and Stripe will capture that as MRR. I, on the other hand, I'm not a sophisticated Stripe user, I just need to send the invoice. So I go in and every month I manually send an invoice. We both achieve the same thing, as in the invoice goes out and we receive money. But as far as analytics go, in your case it's MRR, for me it's zero MRR.
From a technical standpoint, what does that all mean? Production systems have what's called normalized schemas. It's a bunch of small tables that capture one particular event. In order to do data analysis, you move your data into a data warehouse and summarize it as a dimensional schema, one larger table summarizing the state of your business. The only way to do that is with an army of data engineers to build the data pipelines, and an army of data analysts to do the analysis, to do the data transformations.
That's why this vision of fully automated financial analysis, fully automated finance, or fully automated anything, is just so hard to realize. Because you need somebody to go in and manipulate the data, because it doesn't come out of the production systems in a perfect way.
How does it work on the underlying data layer for financial transactions as far as reconciling data from different systems given the unreliable quality of the underlying data?
You touched on one point, which is the quality of data. They go into these systems, and they pull out a table, but the table is not truly representative of the state of the business. That's a quality issue.
The other issue is unstructured data. If you think specifically about bookkeeping, there's a lot of journal entries that happen without cash exchange. When you sign a lease agreement with a building, when a customer signs a multi-year contract with you for sales. At the point of the signature, the invoice, whatever it may be, something happens in your accounting, but nothing happens to your bank account.
Looking at the second piece, it means you read through the contract and then you pull out the information that you need in order to fill out a spreadsheet to get the journal entry that you need. Bookkeepers are constrained on those two fronts. Bit by bit, we chipped away at it.
Before, the bookkeeper would have to call the owner, the CEO, whoever it is, and say, "Hey, could you send me X, Y, Z?" Now, they can log into systems by themselves and pull the data, but then they still have to read the data, and then manually type it over. Bit by bit we're making progress, and there's so many things that pure software can't do just yet.
You mentioned there's a science and an art to doing books. Is the art captured in any of these systems today? Or is it that it's already captured, and it's about interpreting it and understanding it? How do you think about that piece?
Accounting software companies have tried to capture the context through rules. Let's say you swipe your credit card on something called Slack, and then the memo says a bunch of words and numbers, and the word Slack in there. We both know what that is. But if you send an ACH wire to John Matthews, I don't know who John Matthews is, you do. You tell me it's your marketing contractor. Going forward, I will note that's your marketing contractor, but not all the context. 
Companies have continually tried to do it by letting you save rules. If a transaction that comes in as Gusto, it is going to be saved as payroll, Slack is saved as software, John Matthews, it'll be saved as a marketing contractor, which, in theory should work. And yet, anyone who uses QuickBooks will all agree that the rules feature is at best 50% accurate.
Even with Gusto, one transaction is $4,000 and it says Gusto, you know that's payroll, but another transaction is $40 and it says it's Gusto, that's not payroll, that's a software tool that you pay for. So little nuances like that. 
In terms of the business context piece, I think this is where the holy grail ultimately comes in. You know how there are some of those knowledge management AI companies, where they want to take all your meeting notes, or take all the activities that happen for a week, and generate a weekly PowerPoint for your all-hands meeting?
I think the holy grail of accounting ultimately comes from capturing all the other context that happens. Now, I also hesitate with saying that because you're going to end up capturing like 97% of things that don't matter. 
This is a complicated problem.
Disclaimers
Read more from
Read more from
Read more from