Tyler Scriven, CEO of Saltbox, on co-warehousing and D2C ecommerce
Featuring
Saltbox is a co-warehousing and logistics provider for D2C ecommerce businesses.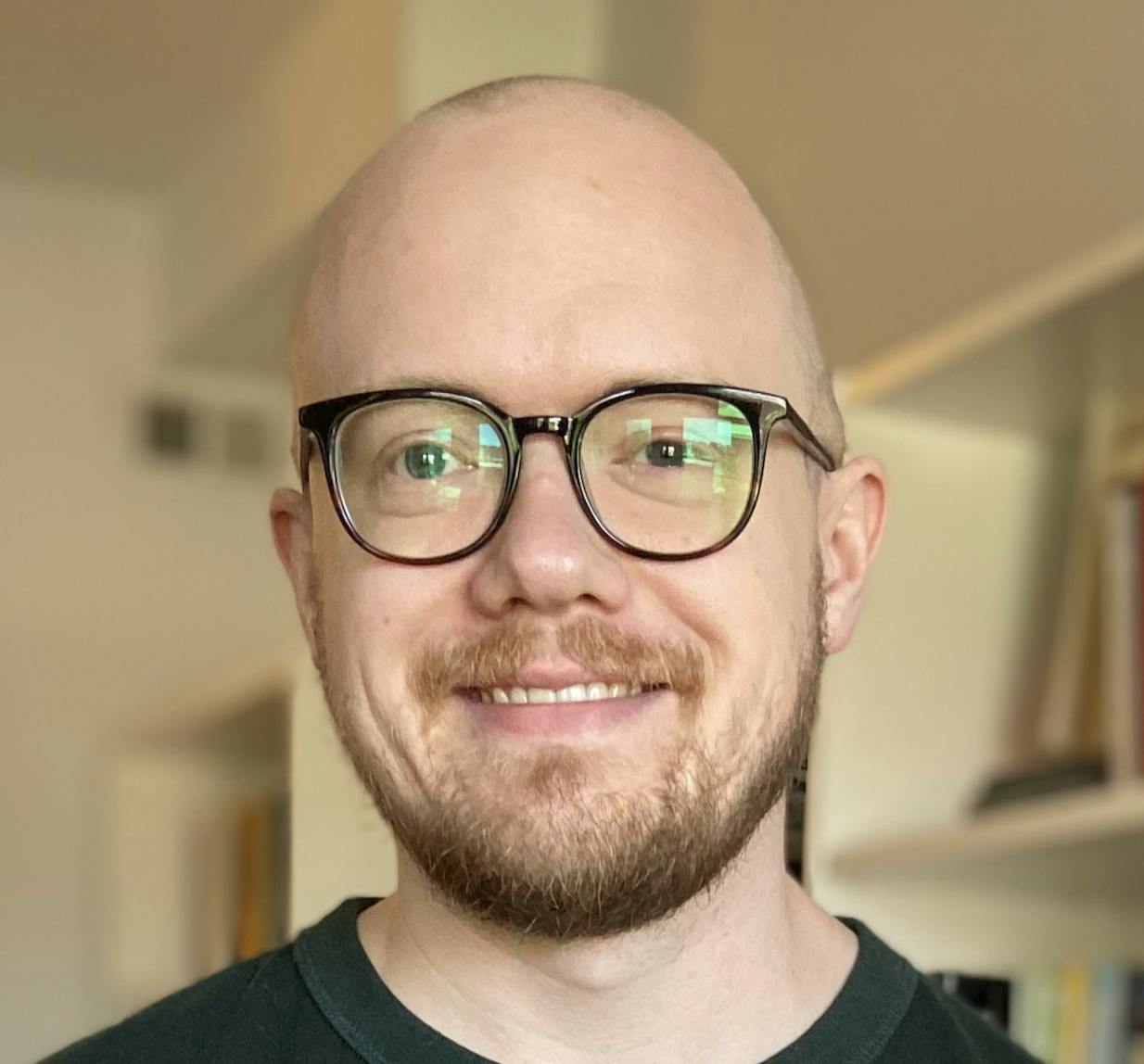 Jan-Erik Asplund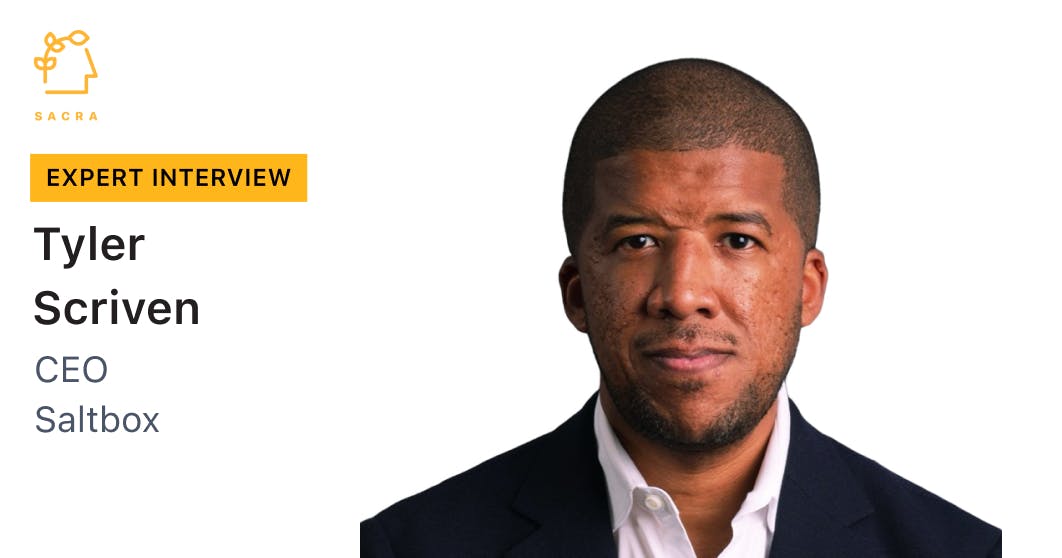 Background
Tyler Scriven is the co-founder and CEO at Saltbox. We talked to Tyler about the growth of D2C ecommerce, why D2C ecommerce fits the business model of co-warehousing, and what the next wave of ecommerce businesses need to succeed.
Questions
Interview
Can you give us an introduction to Saltbox and tell us a little about the impetus for starting the company?
The genesis of Saltbox is that in 2016, pursuing an interest I'd had in SMB ecommerce, I decided to buy a CPG retail brand. At the time, the company's revenue was 95-plus percent retail driven, and I saw a big opportunity to expand its ecommerce business, so we set off to pursue that. We were successful in doing so, and grew the business well, but what I learned in the process was that the logistics and physical operations of an SMB ecommerce company are very, very painful. On the one hand, we had great digitally enabling technology to help power our go-to market customer relationships—think about things like Shopify, Stripe, Facebook, MailChimp, this broad ecosystem of digital-enabling technologies—but we were really struggling with even the most basic aspects of our logistics and physical operations. That dichotomy really struck me.
The reason it struck me was because I recognized, even then, that our economy was increasingly becoming a logistically driven economy. More and more, all commerce is becoming logistically driven and logistics is an inherently complex and capital-intensive activity, which is akin to kryptonite for a small business. These are two things that they need to very carefully avoid, and yet two things which they are directly confronted with as they think about how to achieve a level of logistical sophistication to be competitive in the marketplace.
It became clear that there was a big problem there. I would go so far to say potentially an existential problem as it relates to the small business, because the trajectory of logistical sophistication in the market at large is increasing quite rapidly. But again, as it increases, so too does the complexity and the capital intensity, and that is making it harder and harder and harder for these companies to remain competitive. I felt it would be critical to solve this problem or else. 
When we talk about being logistically enabled, what does that mean? Our thinking here starts with developing a picture of the logistics life cycle within a company. We think of that logistics life cycle, all the activities, the logistics-based activities that occur within the process of selling a good to a customer. That process begins, in our view, at the point at which a merchant converts cash into inventory, and that process ends when they again convert inventory back into cash. All of the things that occur within that lifecycle or within those two windows, we consider to be the logistics lifecycle. You can imagine things such as the sourcing of goods, the importation of goods, warehousing and eventual fulfillment of goods, and capital, too, is an important aspect of that, because in some senses, capital serves as the foundation of one's ability to conduct that process.
So, I would explain to you our approach to solving this problem with that basis established in two ways. One, is about the scope of the solution, the period of time in which we want to solve the problem, and the other is that the solution stack. If we look first at the stack, there are four components: Software, services, infrastructure and capital. Specifically, as I refer to software, I'm referring to logistics-based software that plays important roles in various parts of that lifecycle. You can think of things like shipping management, solutions, or fulfillment management applications. As we talk about services, we are referring primarily to labor-based activities including fulfillment. As we talk about physical infrastructure, we are referring primarily to our physical warehouses. A warehouse is a critical input to logistics activity. And then capital, we're referring specifically to capital that supports inventory, inventory working capital. We think that these four things represent the four pillars of a successful logistics operation. 
Then, the other concept that I would introduce is, again this more temporal concept—one of your questions was 'when do you want to start with the customer?' The answer is—at a high level, and we can dig into this—we want to service them from the very beginning of their journey to a stage of relative maturity. I won't put a number on that today, but let's just say that it is well past a point of $10 million-plus in revenue. We want to build the solutions that can enable that customer to be competitive and logistically sophisticated through that period of time.
2020-2022 has obviously been an interesting time for ecommerce and D2C businesses. Can you talk a bit about what you've seen over the last few years when it comes to your customer base?
We've had an interesting view upon all this. We opened our first Saltbox facility in December of 2019, and of course, a few months later found ourselves in the midst of the pandemic. To be honest, in those earliest days, we questioned whether or not we would be able to remain open. We weren't sure if we met the criteria of an essential business and such, but it became clear very, very quickly that we did, or at the very least, it became clear that our customers had determined that we did, because, within a matter of two months or so that first facility was entirely sold out.
So, if I zoom out and just ask the question of what we've seen over the past couple of years here, obviously, we've seen what may be considered to be a significant acceleration of ecommerce growth over the past few years, and I believe that is true. The real lasting impact of that, actually, will be an acceleration of the degree of sophistication in the ecommerce logistics ecosystem. Companies were forced to figure these things out much faster than they would've been able to otherwise. 
That's a great thing for our economy at large, because it really forced the creation of additional capacity, it forced the refinement of the systems and processes which support more scaled ecommerce activity. And frankly, it forced a lot of companies to be more deeply engaged in this aspect of their business, which had been, if not neglected, certainly not given as much attention as the go-to-market aspects that had been—and that's good. We've seen, of course, very steady growth over the past two and a half years here.
One thing that'd be really interesting to hear more about is what some of the increasing sophistication looks like. What have you seen companies specifically doing as they've been forced to figure out this logistics problem?
The simple observation, it's self-serving, obviously, is to find a company like Saltbox. The first solution to one's problem is technology. You have a problem and maybe you don't know how to fix it yourself—this is a good example of that. Let's take that as an opportunity to zoom in on the day-to-day experience of the Saltbox customer. Here's a website of a Saltbox customer company called PWR WMN (Power Women). They sell women's blazers. Like so many modern ecommerce companies, it looks very familiar in its modernity, and one assumes that when they go and press this buy button, that, behind the scenes, there's some really elegant and well-streamed operation taking place. It ends, gets that product to their door. 
But the reality is that this is actually that merchant, this woman in the photograph, her name is Kimberly and this was her prior to Saltbox: She's covered in packages with a baby in her arm and she's converted her spare bedroom, or whatever it is, into this makeshift warehouse operation in the course of running her roughly half-million-dollar-a-year business. She's about to head over to the UPS store, and then the FedEx store, and then the post office.
Again, it's that dichotomy that you can very clearly see here, it's quite stark. Here's another example of a company that was operating out of a self-storage facility in pretty challenging conditions. If you look at Kimberly, she came to Saltbox during the pandemic. She was experiencing significant growth, and she realized that what she was doing was not no longer working for her, and now her life is quite a bit simpler. I'm happy to talk in more detail about what's happening, but the big shift, at least for our customer, is a recognition that 'I cannot neglect this aspect of my business, that success in ecommerce is not just about selling. It is also, perhaps more so, about the operational efficiency with which I can get my products to my customer.'
Disclaimers
Read more from
Read more from