Jasper: the $72M ARR Google Suite of generative AI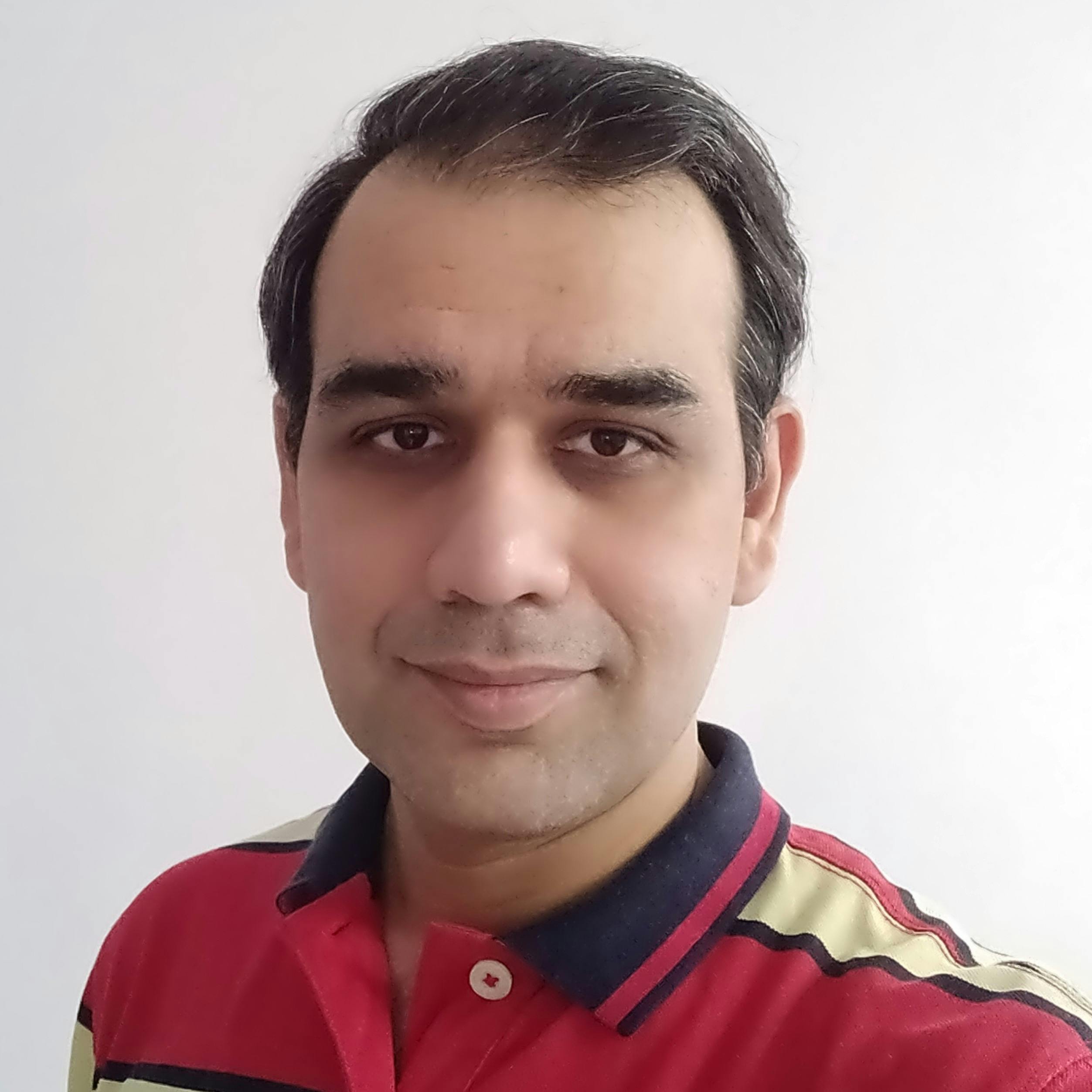 Rohit Kaul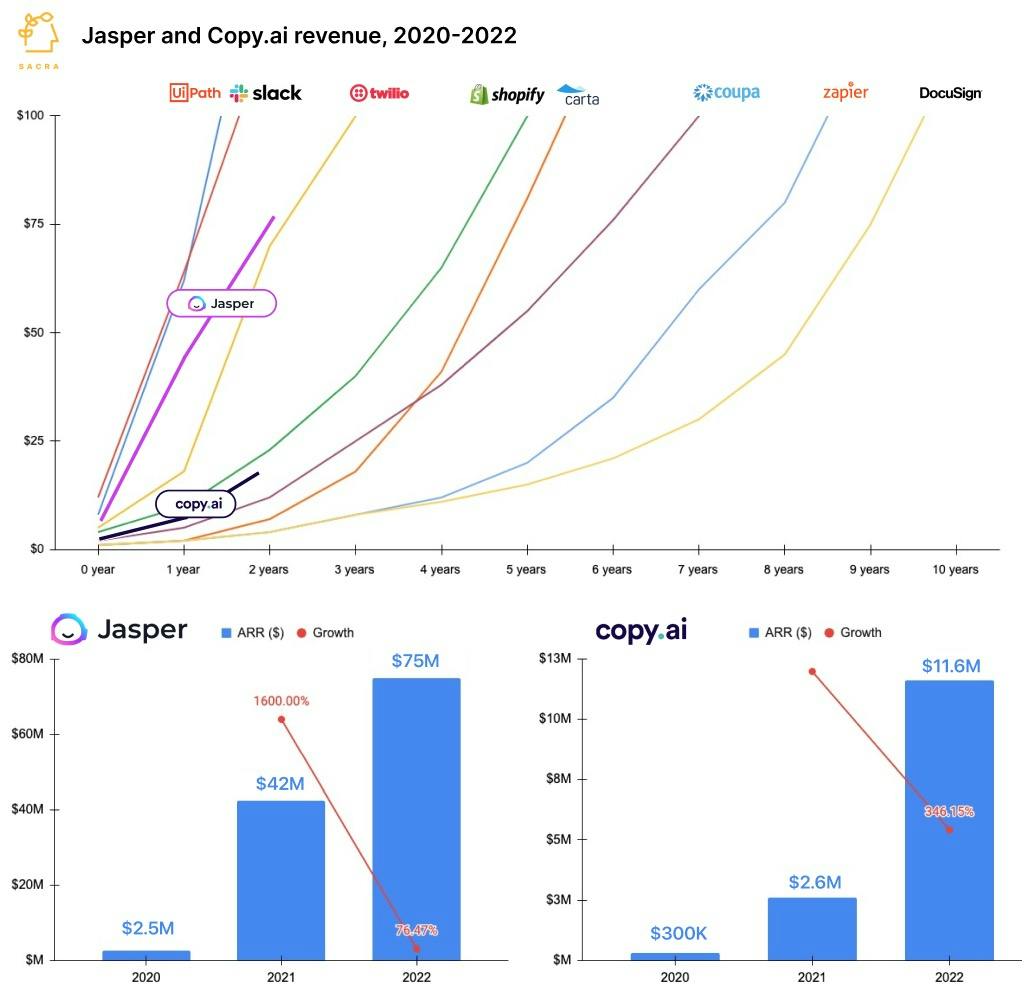 Check out our weekly email for more insights like this into private companies.
Success!
Something went wrong...
Key points from our research:
Jasper ($1.5B) reached $42.5M in ARR in the first 12 months of launch, growing 30% MoM—it's expected to cross $75M in 2022. Jasper started out as a tool to write Facebook and Google ad copy, but got a head start by opening up Jasper to the pre-existing community of marketers from the founders' startup and grew by acquiring customers through paid ads. (link)
Copy.ai (raised $14M) went from $2M ARR to $10M in 14 months growing 20% MoM over the last 6 months, and is projected to end 2022 at ~$11.6M ARR. After building five MVPs built on GPT-3, Copy.ai found traction with their copywriting tool—CEO Paul Yacoubian drove much of their initial growth with a series of viral "building in public" tweets. (link)
Generative AI copywriting apps found initial traction with non-native English speaking freelancers using it for a kind of labor geo-arbitrage where they'd mark up and sell content on Upwork/Fiverr, and it quickly crossed the chasm to native-English speaking SMBs. These apps simplify content writing through pre-built templates for their customers' core use cases like product descriptions, company bio, social posts, blog posts, etc. (link)
Jasper and Copy.ai essentially resell OpenAI's ($20B) GPT-3 output at ~60% gross margin by embedding fine-tuned GPT-3 text generation into copywriting workflows. Similar to how Vercel and Netlify repackage and resell AWS's storage, compute, and CDN with a dev-friendly UX wrapper, Jasper and Copy.ai abstract away bare metal usage of OpenAI and resell it with user friendly presets and UX. (link)
The generative AI market is crowded, with 50+ text and image processing startups launched in the last 18 months and all of them renting foundational models from companies like OpenAI and Stability AI ($1B), which are now commoditizing the app layer by making it cheap and friction-free to build generative AI apps. Every time a user generates a word, these apps pay a fee to OpenAI, much like Spotify pays record labels every time someone plays a song. (link)
Web 2.0 incumbents like Microsoft (NASDAQ: MSFT) and Google (NASDAQ: GOOGL), with their own proprietary foundational AI models, have the advantage of not paying foundational layer tax and bundling AI as a feature for near-free in their apps by spreading the model's cost over billions of users. Microsoft's foundational model MT-NLG has 530B parameters, and Google's PaLM has 540B parameters, making them strong competitors to GPT-3 with 175B parameters. (link)
While Microsoft Office, Google Workspace and Adobe Creative Cloud (NASDAQ: ADBE) have the power of distribution and bundlenomics, non-AI native incumbents risk stapling AI on as a "feature" a la Microsoft Clippy rather than weaving AI into the foundation of the products. Because incumbents are constrained by their existing product design, they're at a disadvantage compared to AI-native apps when it comes to building a cohesive, end-to-end AI product experience.