Calendly: The $4B DocuSign of Scheduling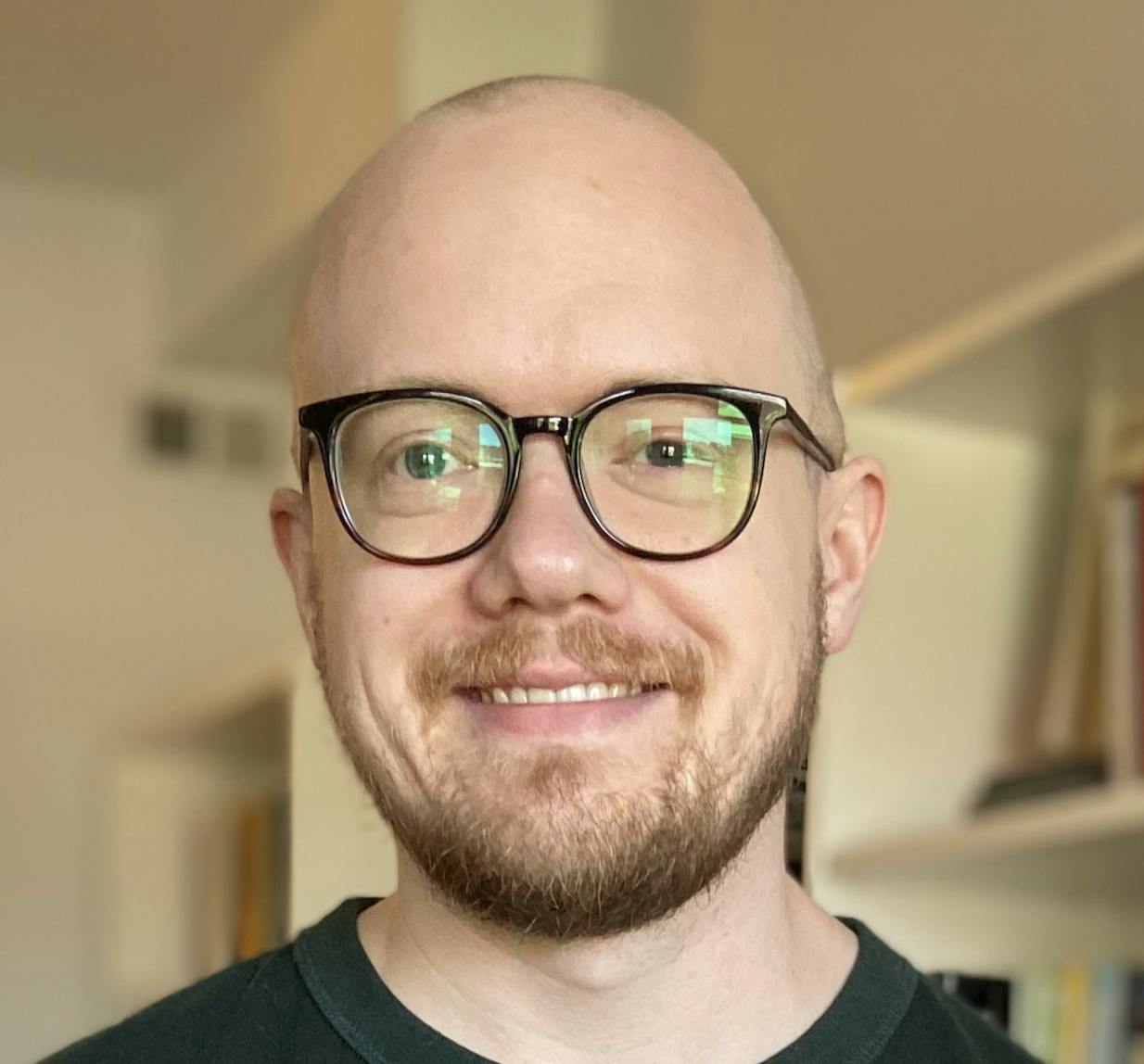 Jan-Erik Asplund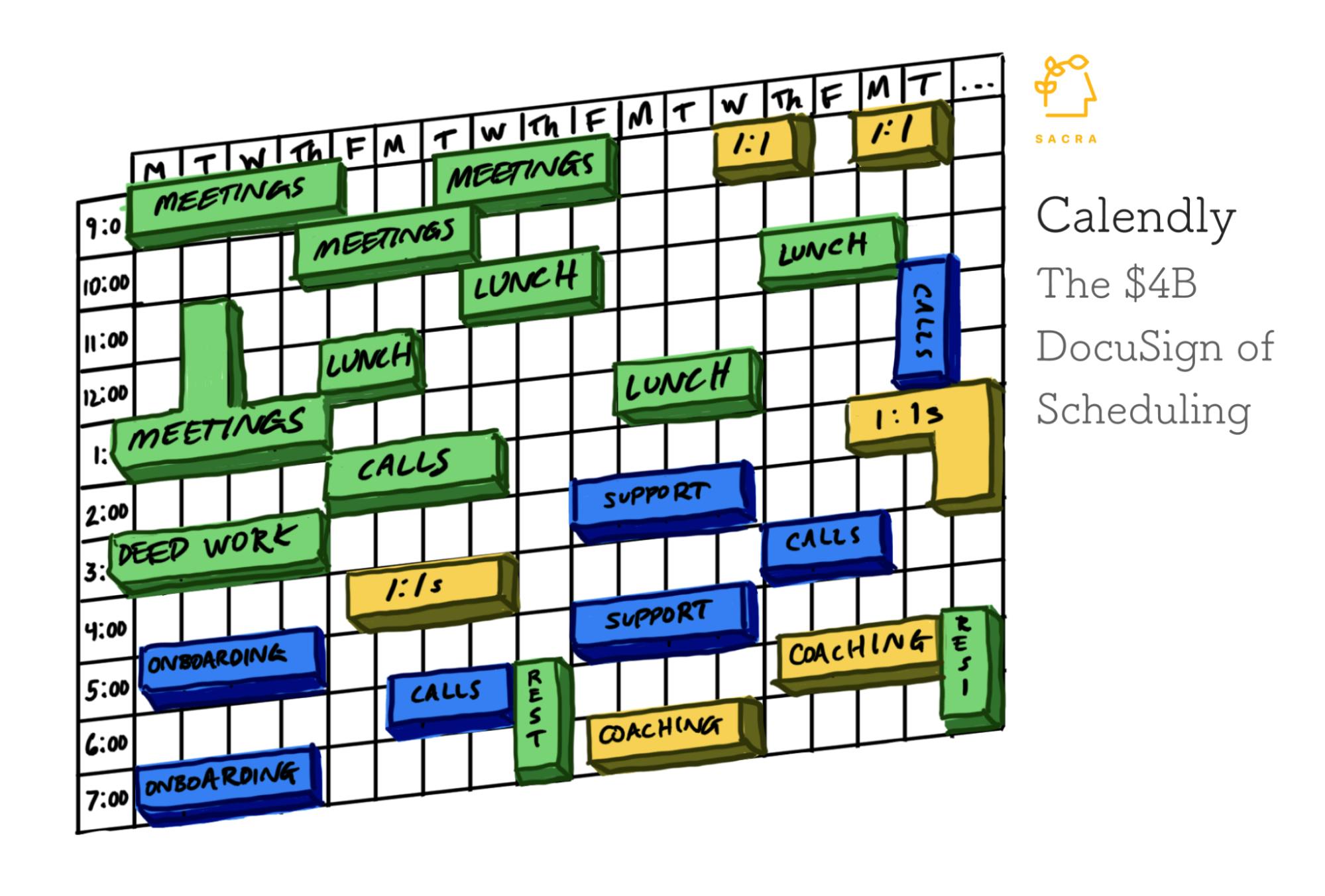 Just a feature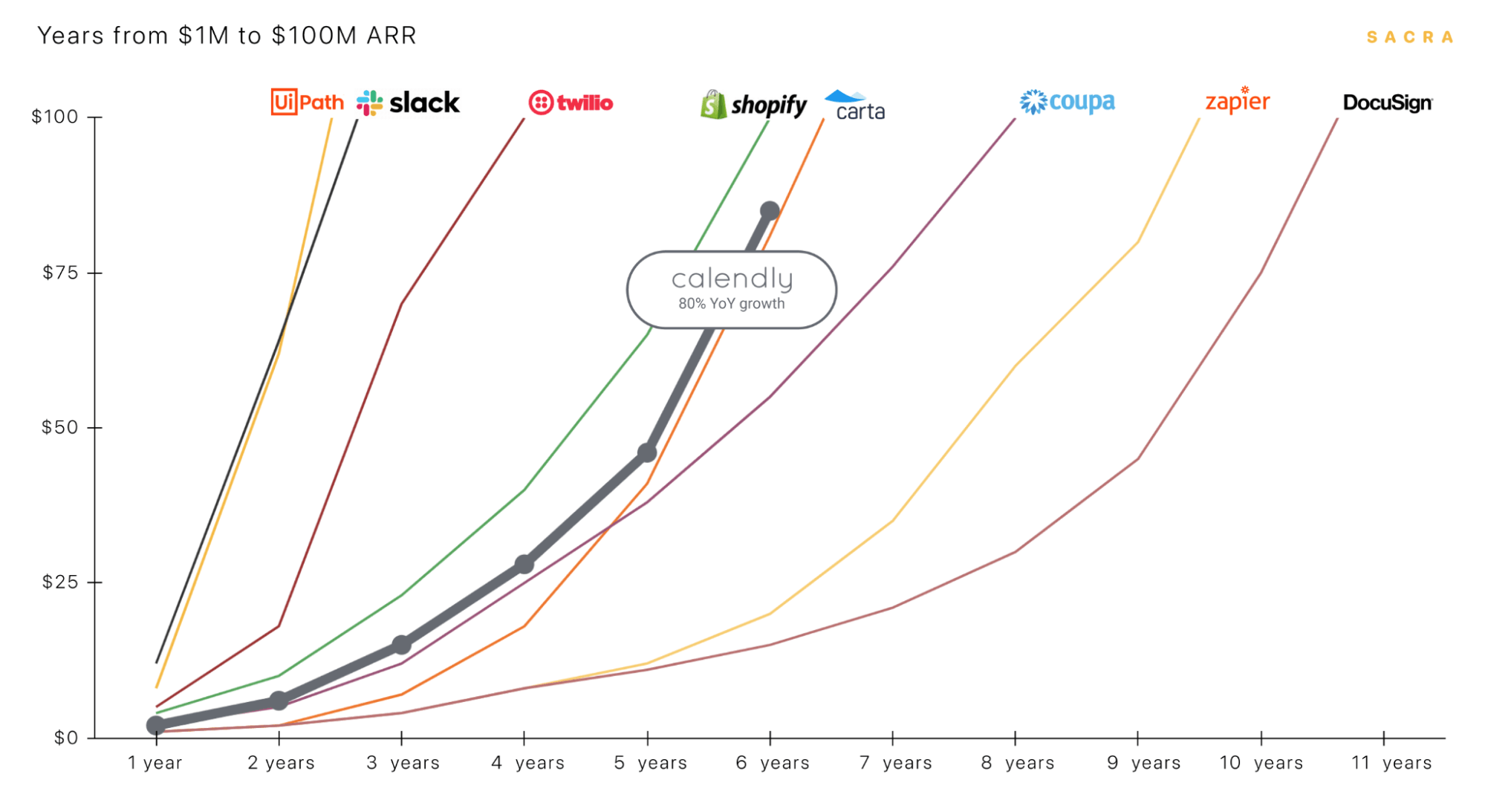 Key points
Calendly is a SaaS scheduling product founded by CEO Tope Awotona, that launched in 2014. The majority of its usage comes from sales, customer success, marketing and recruiting teams that regularly schedule a high volume of meetings and want to remove friction from the process.
COVID has been a huge accelerator for Calendly's business, with growth hitting 5-6% per month and revenues growing from $60M ARR last November to $70M ARR at the end of the year to about $85M ARR today.
Calendly is currently on track to pass $100M in ARR by summer 2021—if they do, they'll have hit that milestone 3 years faster than the similarly-capital-efficient Zapier and more than 4 years faster than the now-$40B+ DocuSign.
In our base case, Calendly becomes the DocuSign of scheduling, maintaining 50% YoY growth and increasing their enterprise revenue mix. In our bear case, competition, low barriers to entry and high cost of customer acquisition erode Calendly's product and growth advantages over time. And in our bull case, Calendly is able to leverage its position at the forefront of customer management and integrate backwards into sales, customer success, recruiting and marketing to build the next HubSpot and a $1B+ ARR company.
Before their recent fundraise from OpenView, Calendly had raised just $550K en route to $60M ARR (109x multiple), making them only slightly less capital efficient than Atlassian (128x multiple) and even more efficient than Zapier (100x).
Calendly has about 53% market share in the U.S. scheduling market, beating out the Squarespace-owned Acuity Scheduling, Calendar.com, and a host of other, smaller contenders.
While Calendly has been able to acquire customers very cheaply via the organic sharing-based growth loop built into their product, there still aren't meaningful network effects to having a Calendly account, creating a vulnerability companies like HubSpot and Freshworks can exploit.
DocuSign grew from $100M ARR to $1B+ ARR by integrating "backwards" from e-signatures into the highly valuable enterprise contracting workflows adjacent to e-signatures. Today, Calendly has a parallel opportunity to leverage the atomic unit of the meeting to integrate backwards into sales, marketing, success and recruiting,
Deeper enterprise penetration means better retention (DocuSign has net dollar retention of 115%) and higher ARPU via the expanded pricing power of selling a "solution" vs. a "tool."
Valuation: Calendly is worth $4B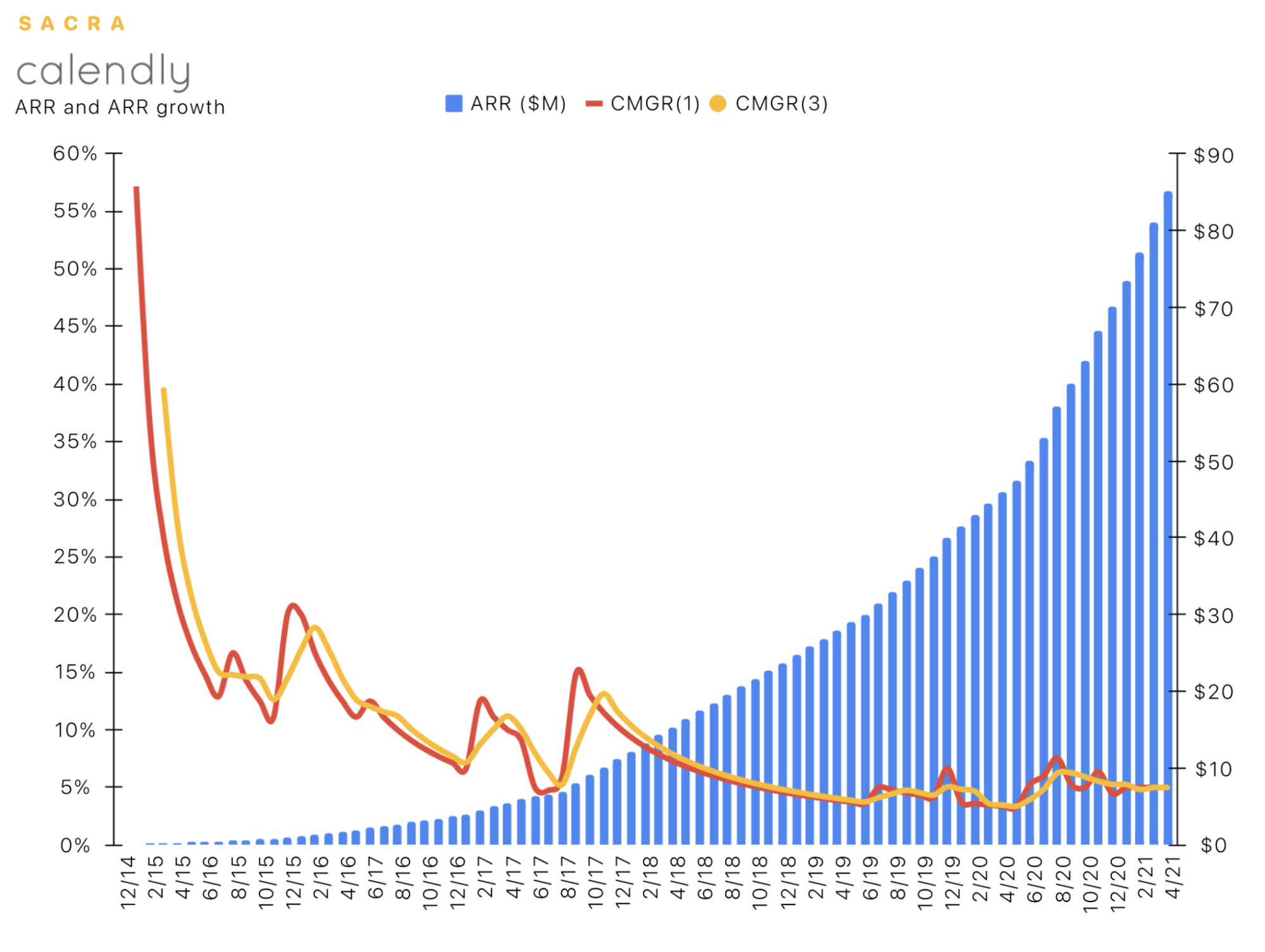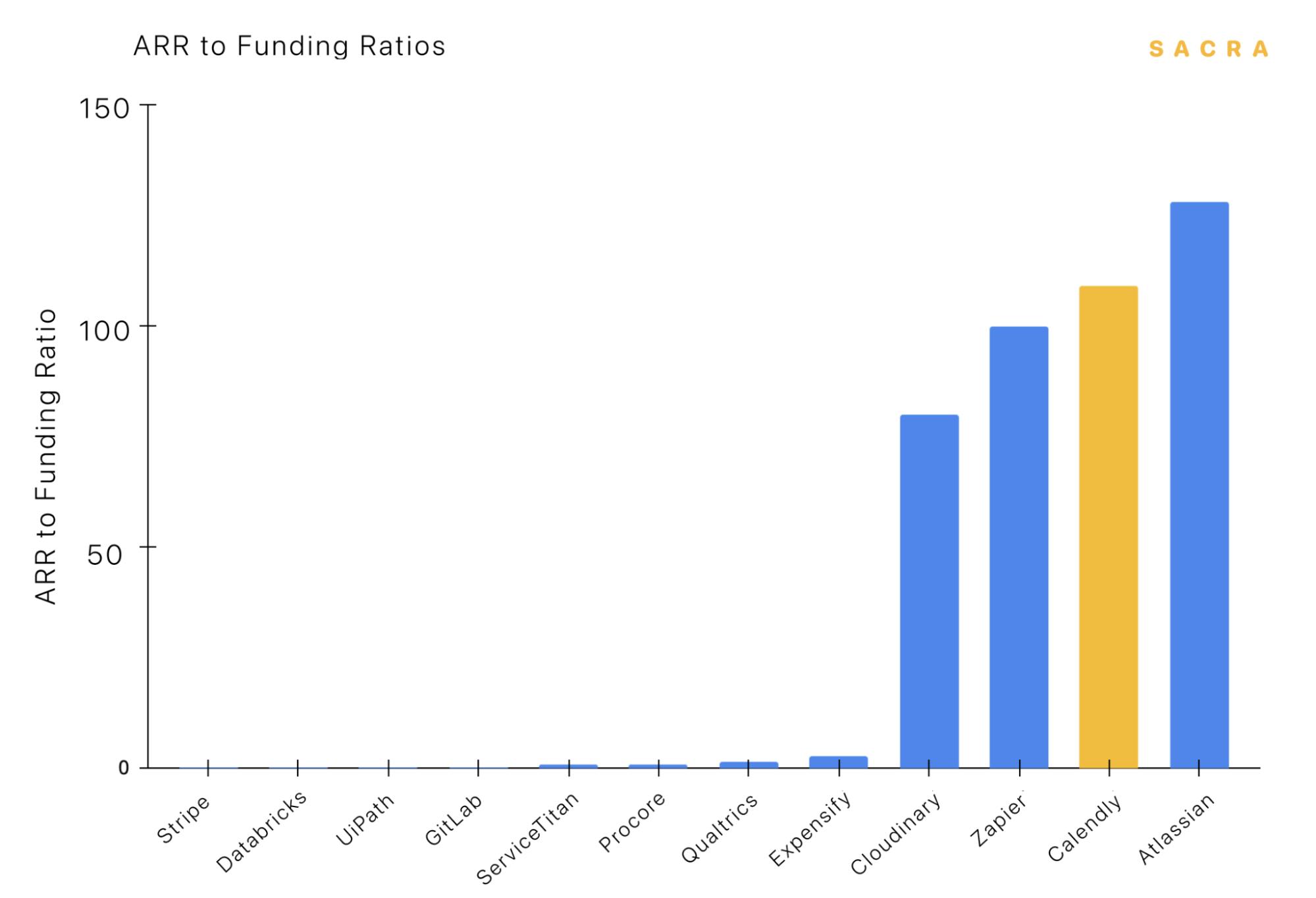 In our base case: Calendly continues to grow at 50% year-over-year, driving higher ARPU and retention through premium features
In our bear case: Tight competition in scheduling, low barriers to entry and high cost of customer acquisition erode Calendly's product and growth advantages over time, increasing churn
In our bull case: Calendly is able to integrate backwards into sales, customer success, recruiting and marketing to build a better HubSpot and hit $1B+ in ARR
Product: The scheduling SaaS driving $85M ARR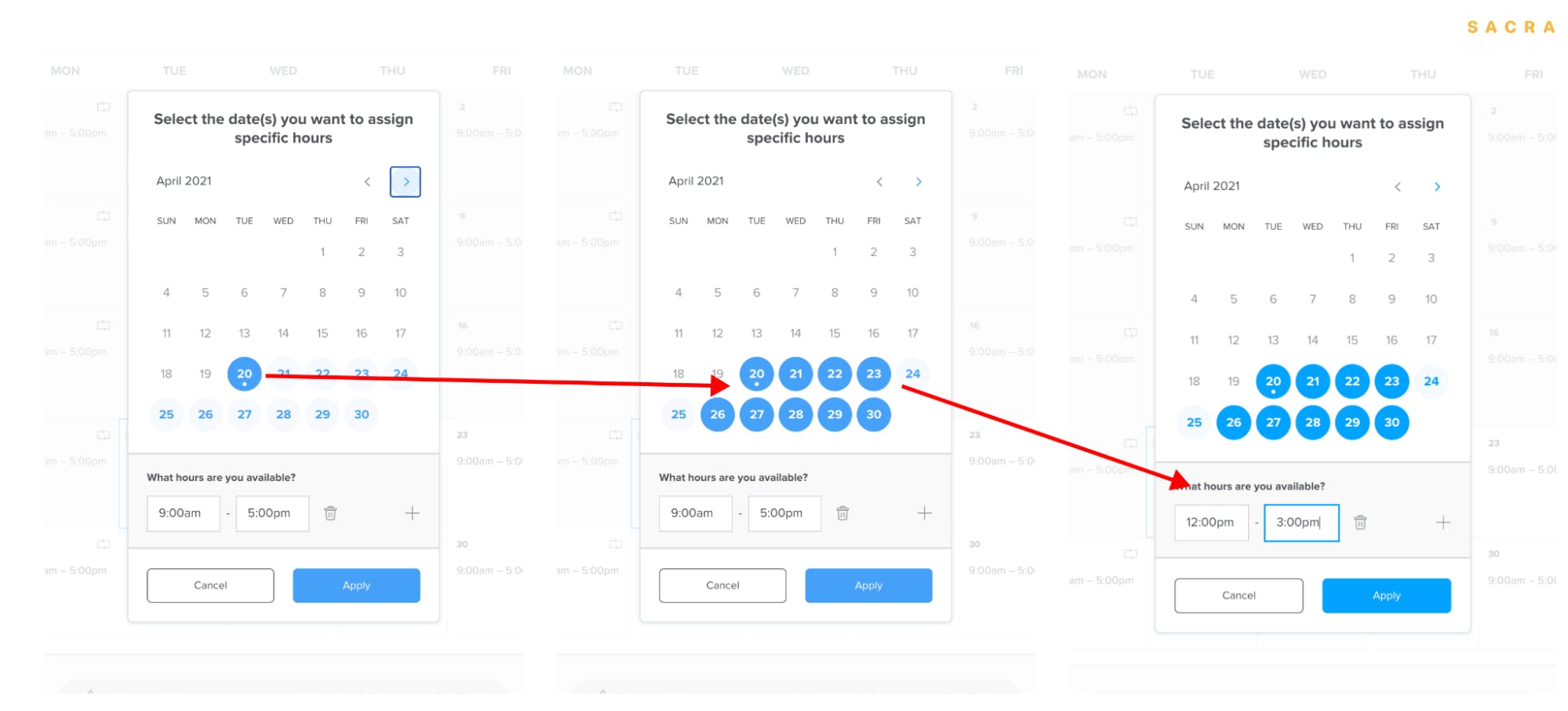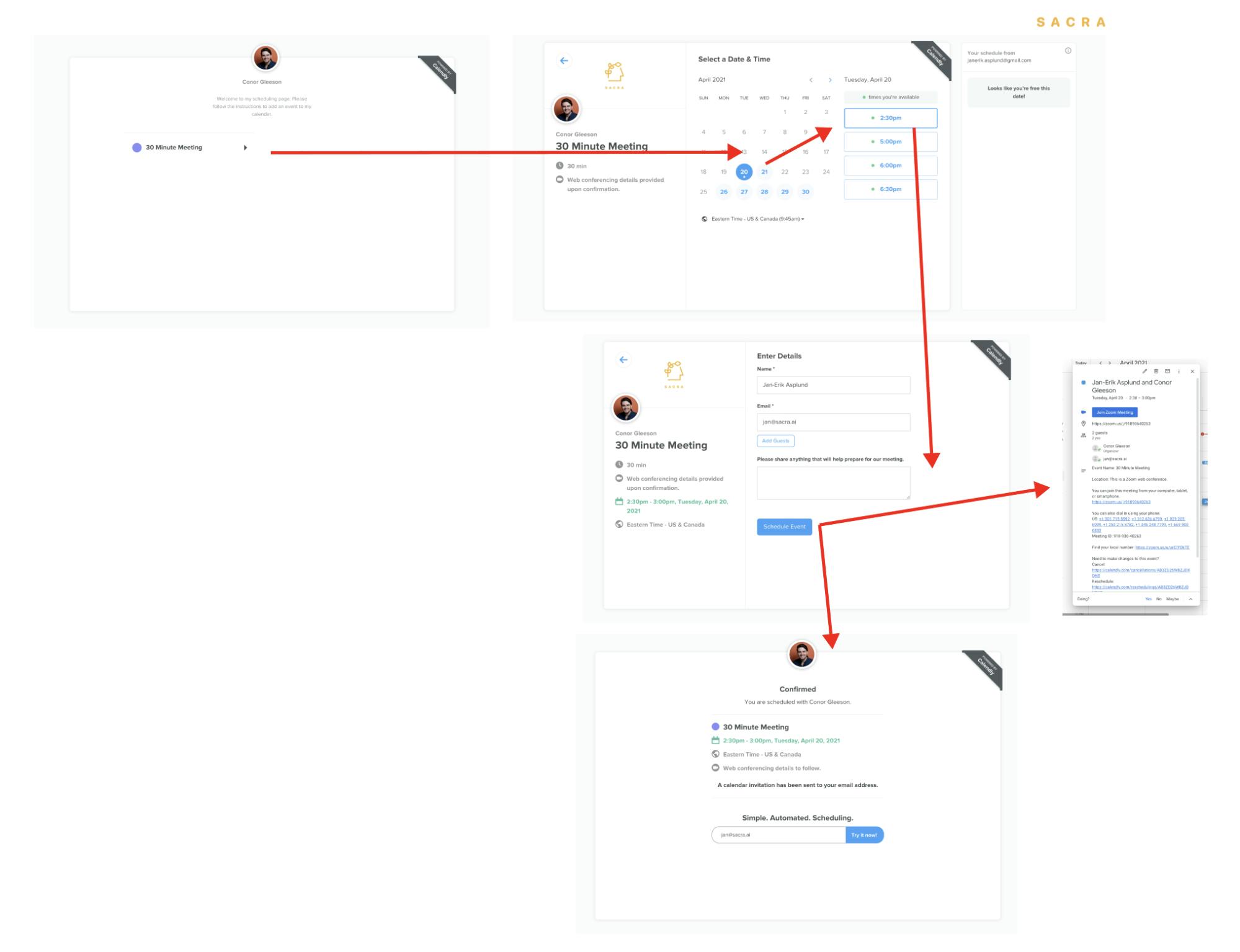 pooled availability options for teams (useful for setting up meetings that need 3+ participants)
custom email notifications
custom reminders
SMS notifications
branding
integrations with tools like Stripe, Hubspot, and Intercom.  
Analysis: Calendly's path to becoming the DocuSign of scheduling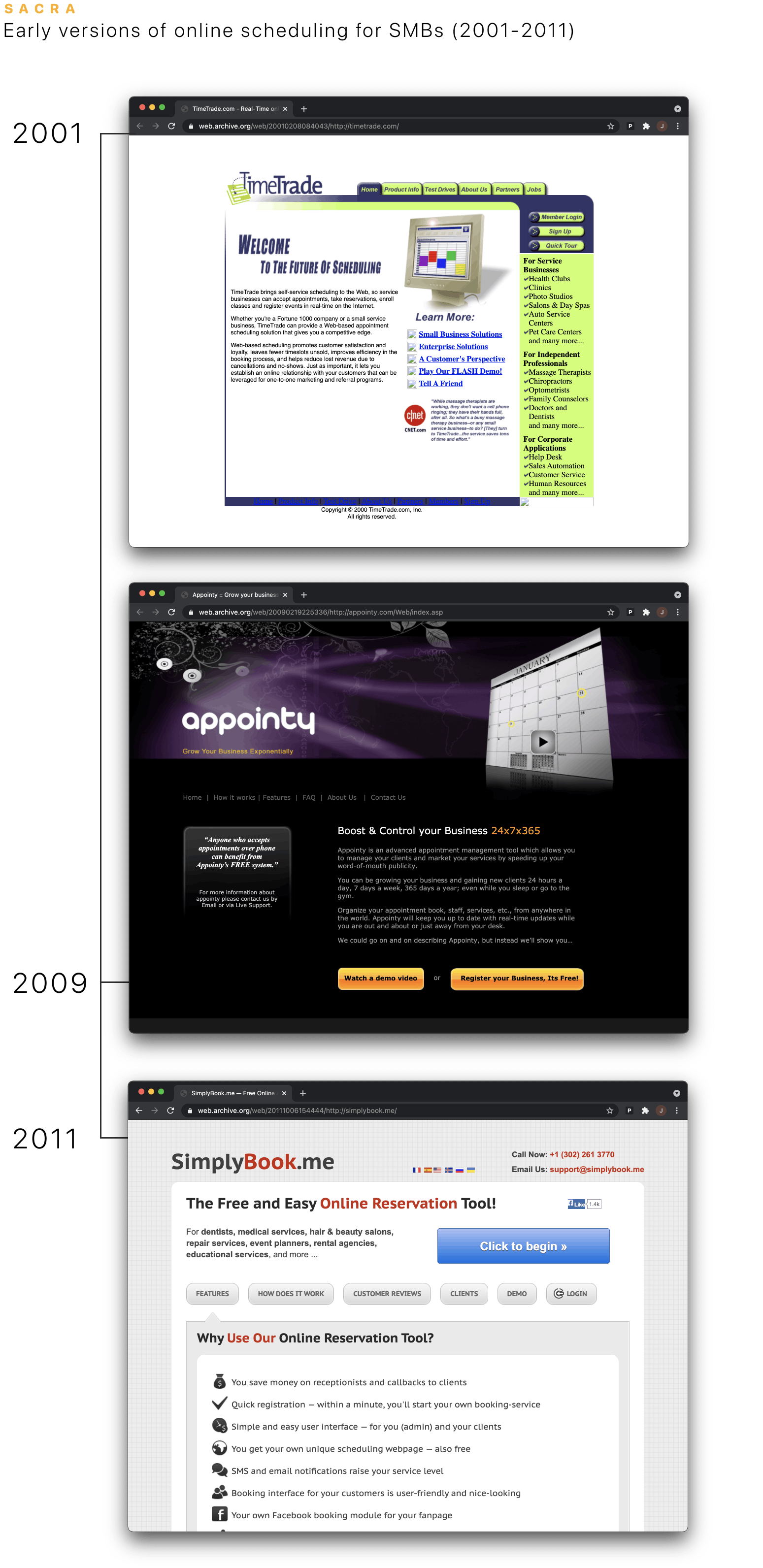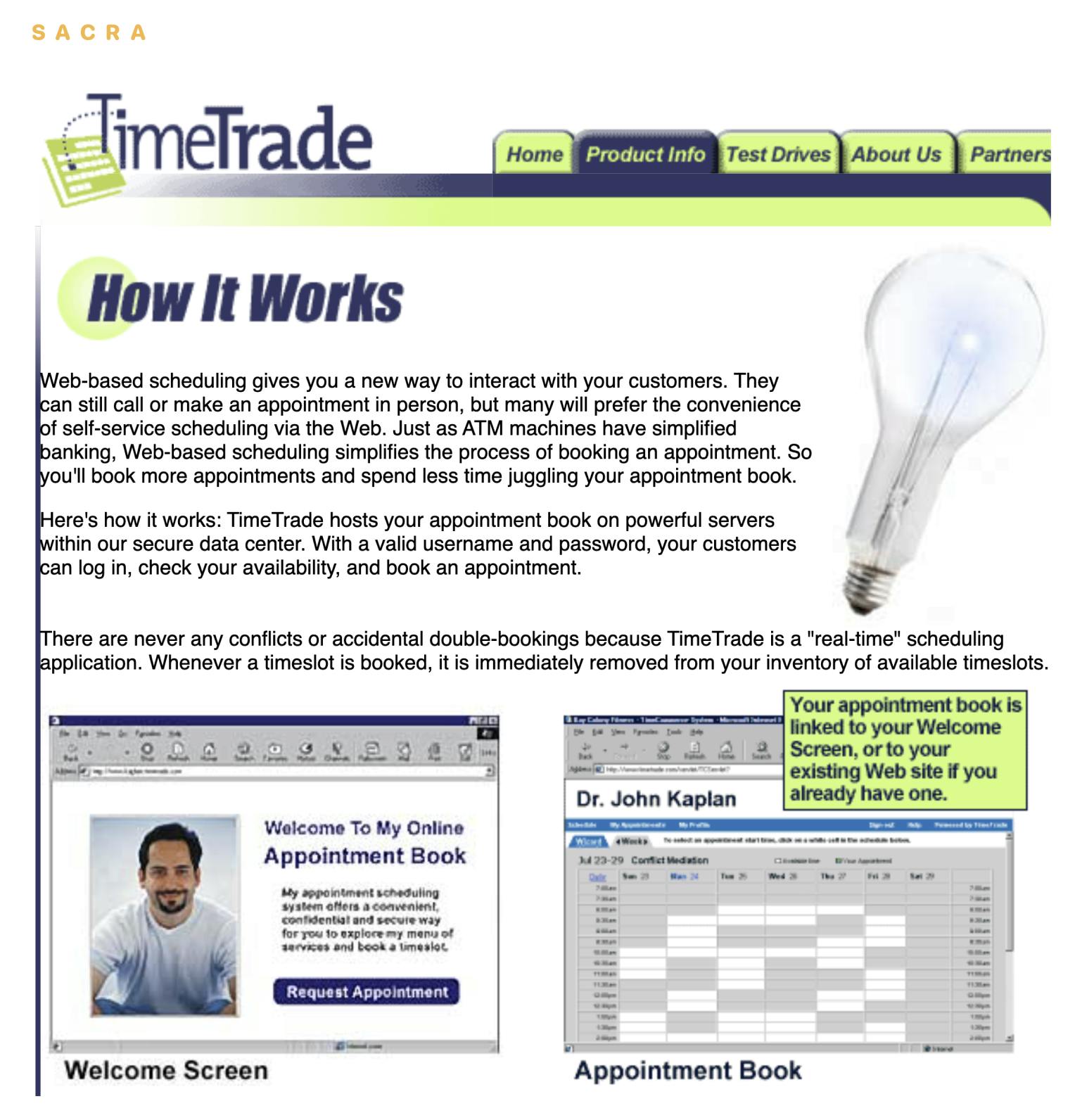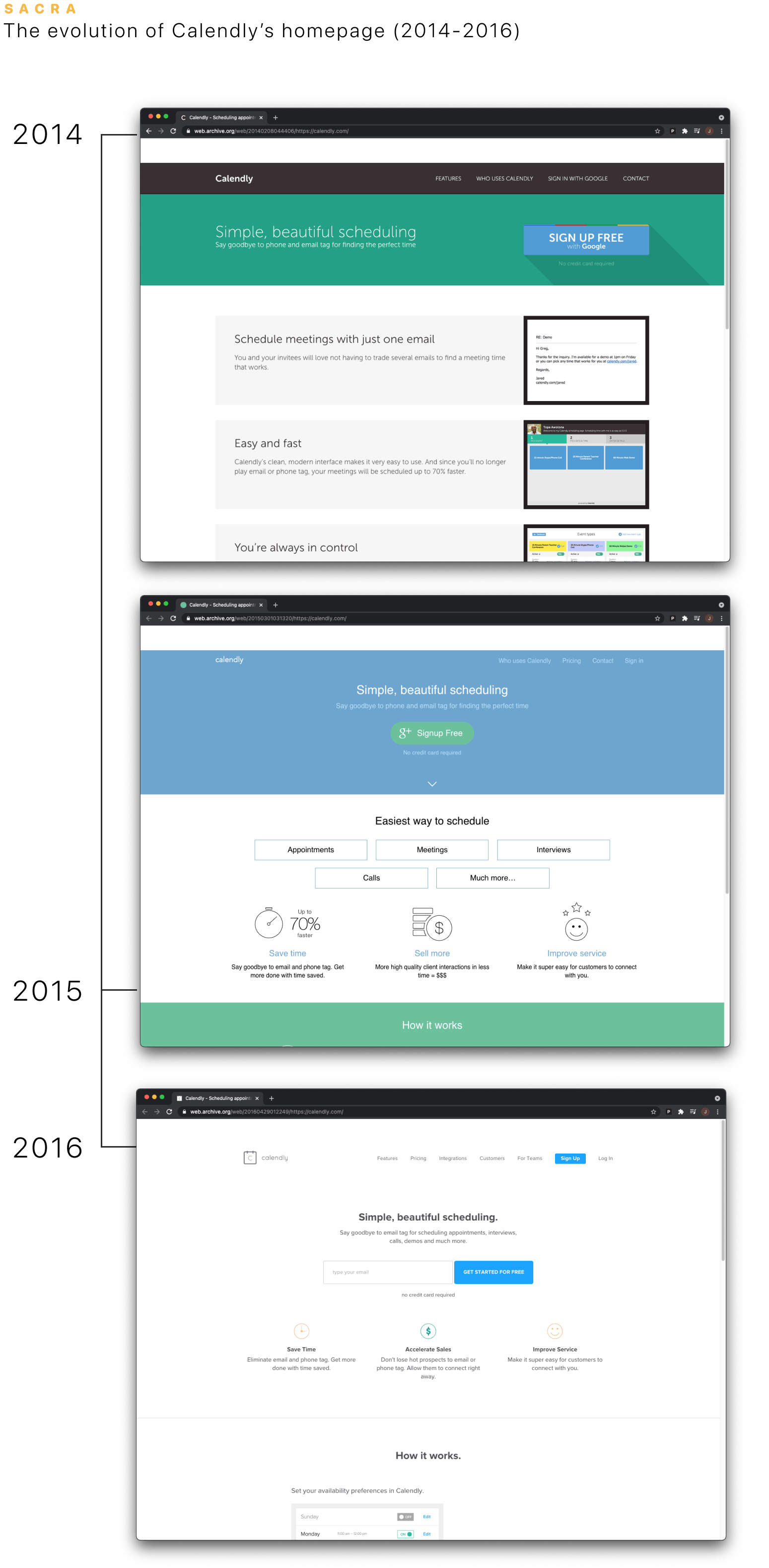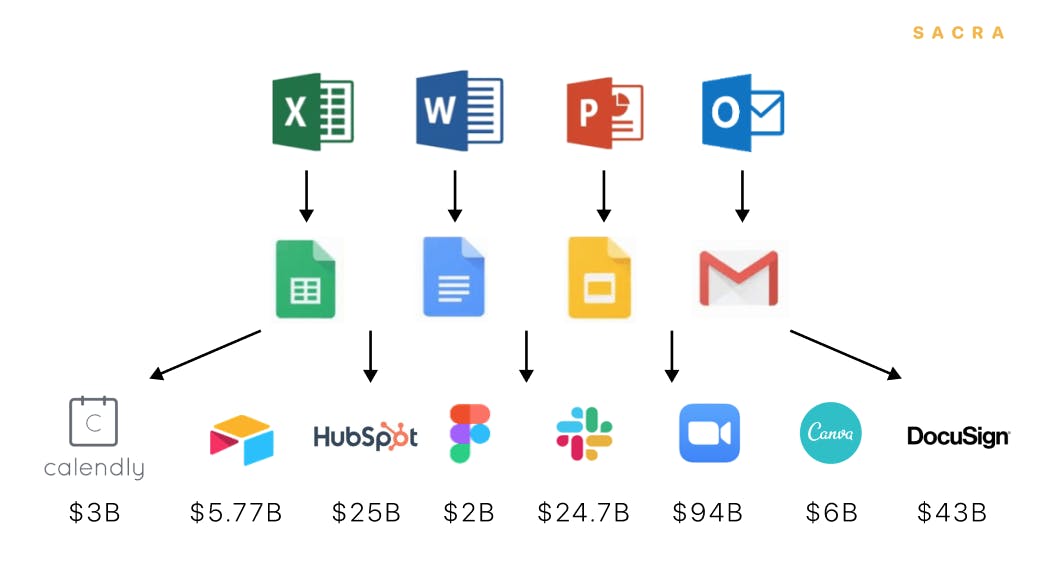 1. The growth loop that got Calendly to 10M users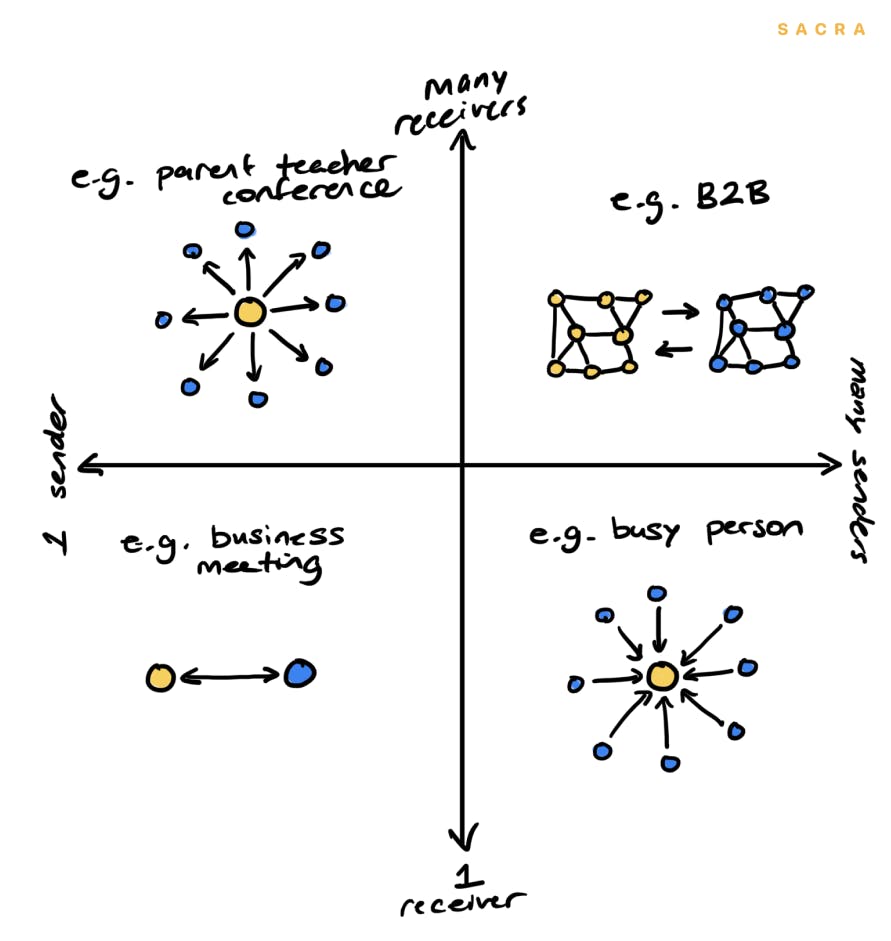 $100K ARR by the end of the year
$1M ARR by the end of 2015
$4.1M ARR by the end of 2016
$8M by the end of 2017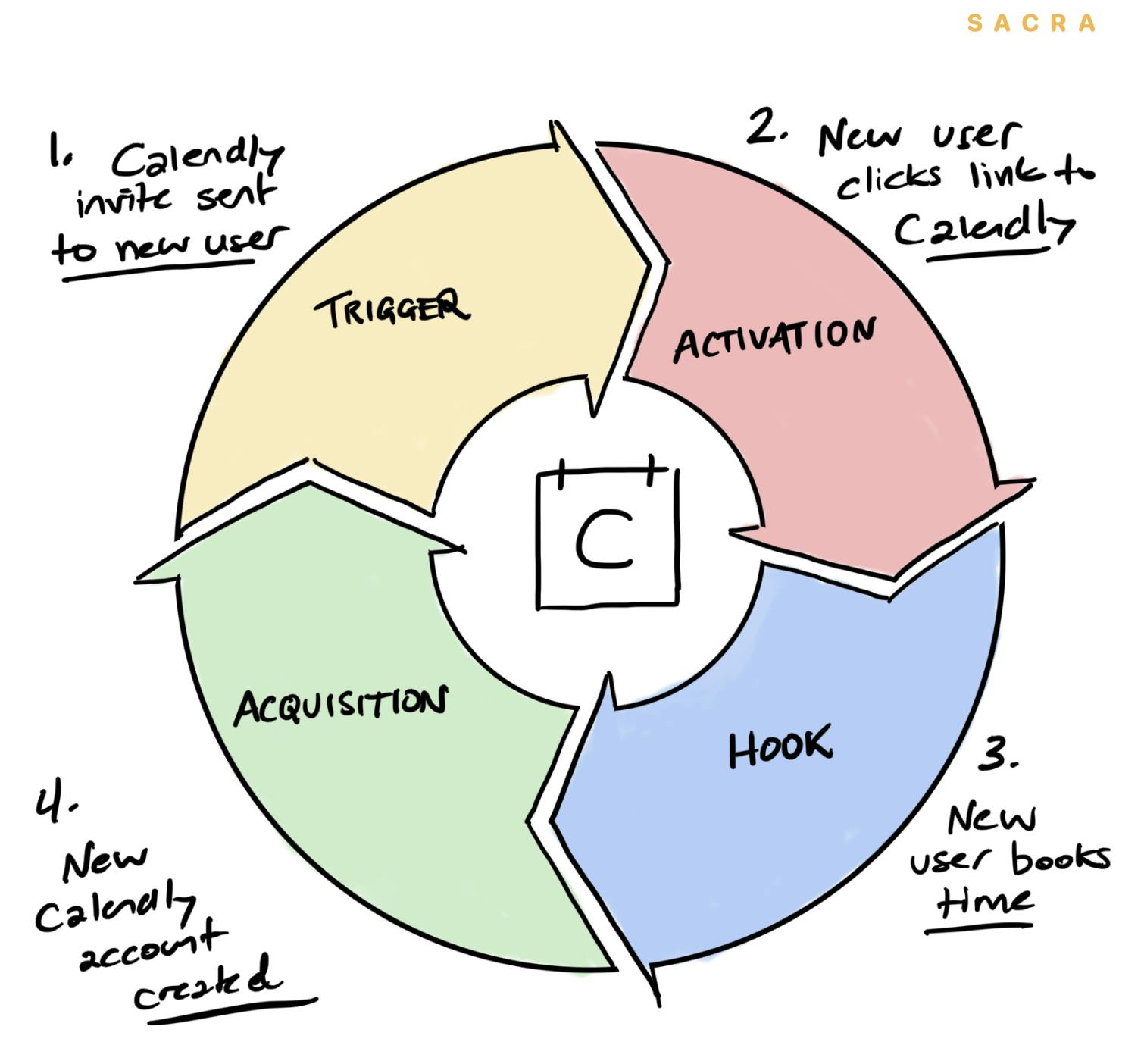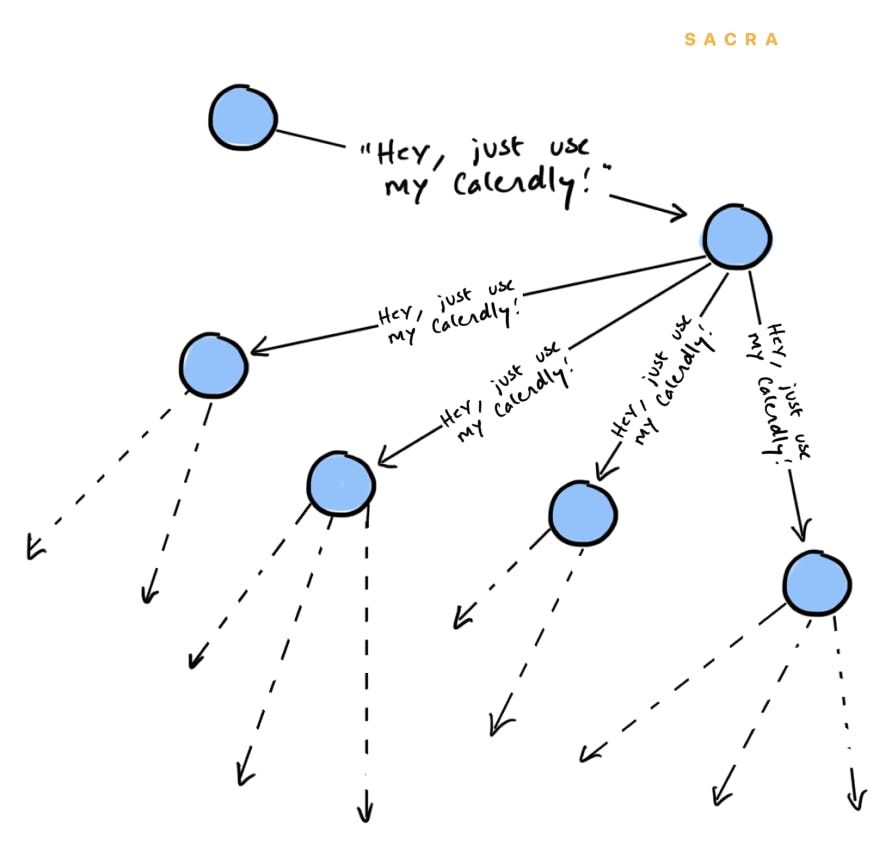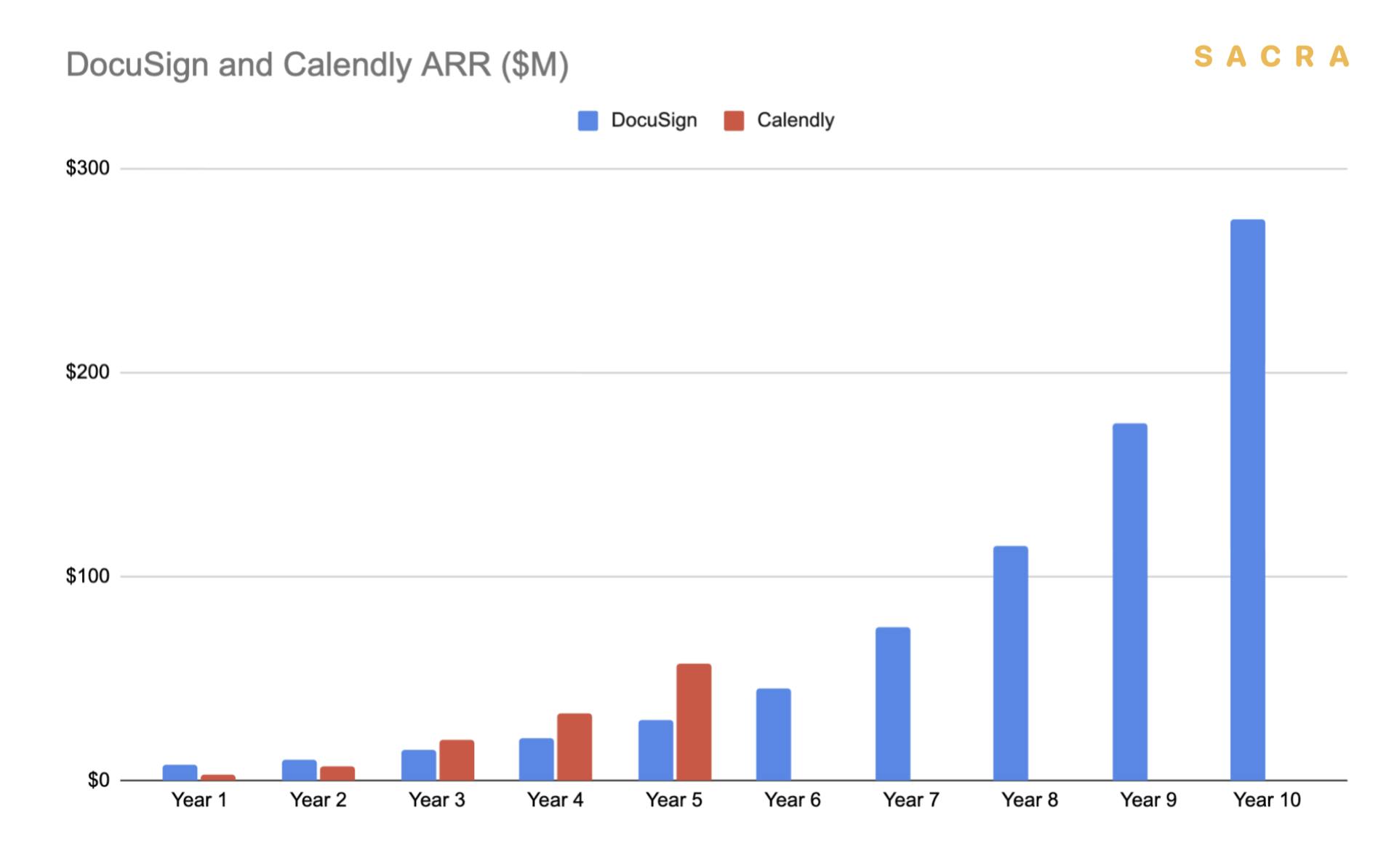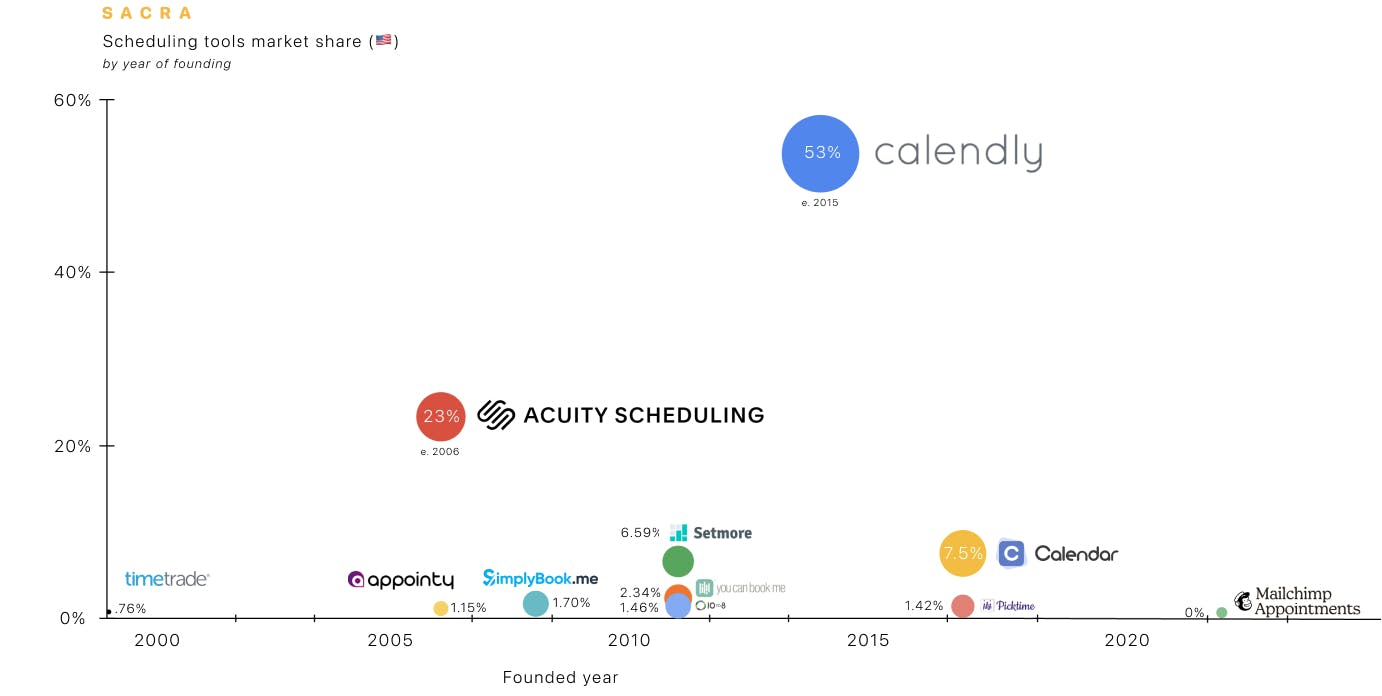 2. Why Calendly's lack of network effect could be its downfall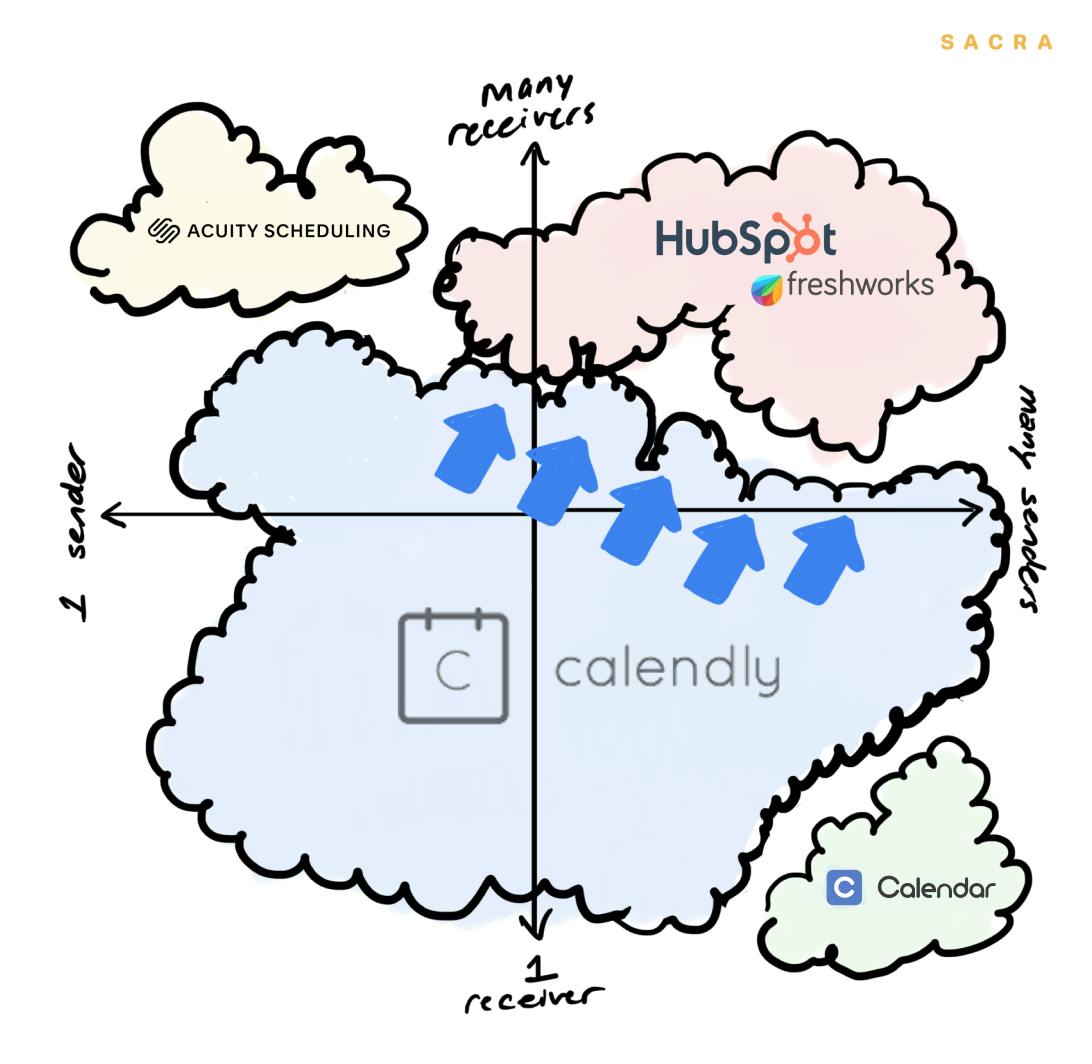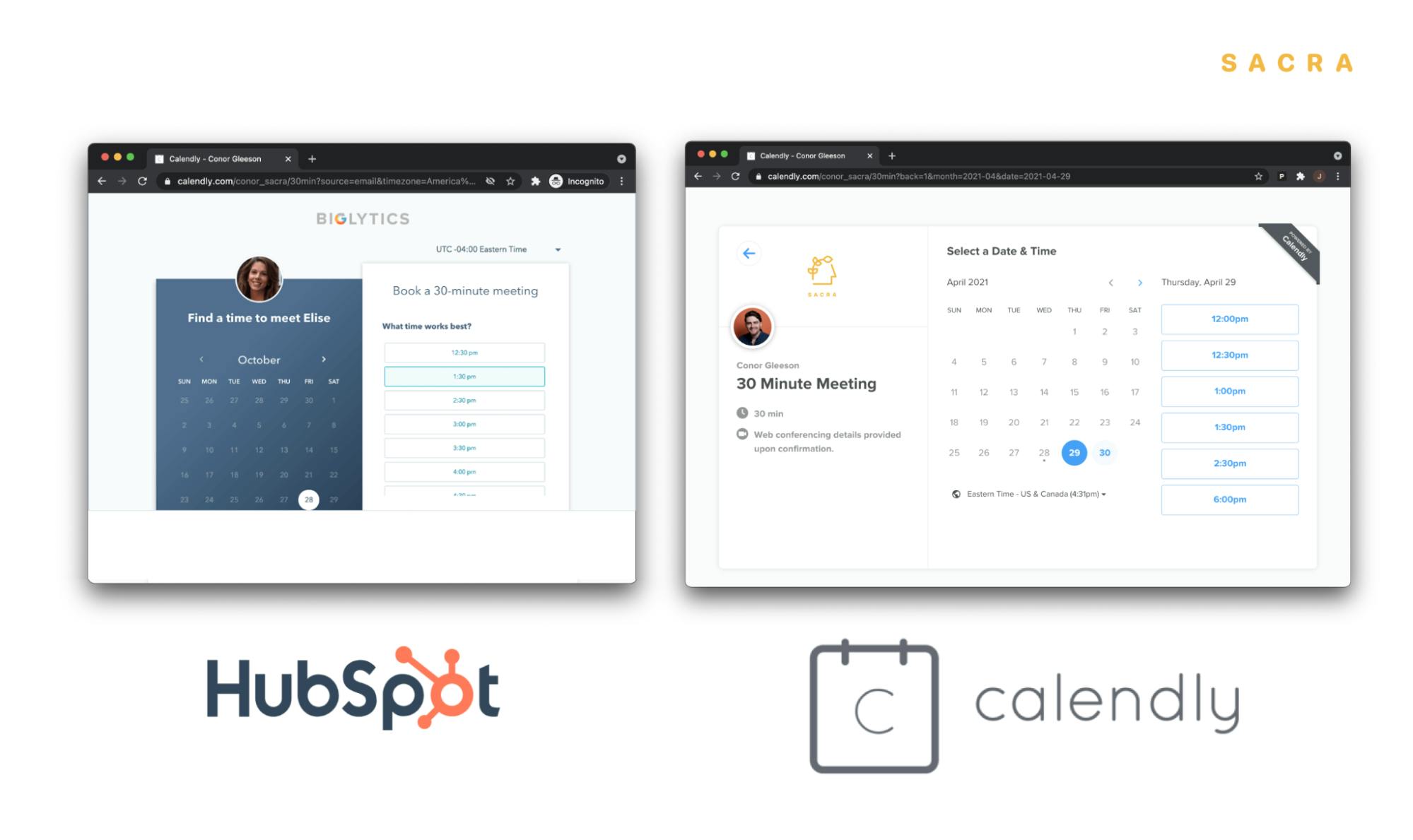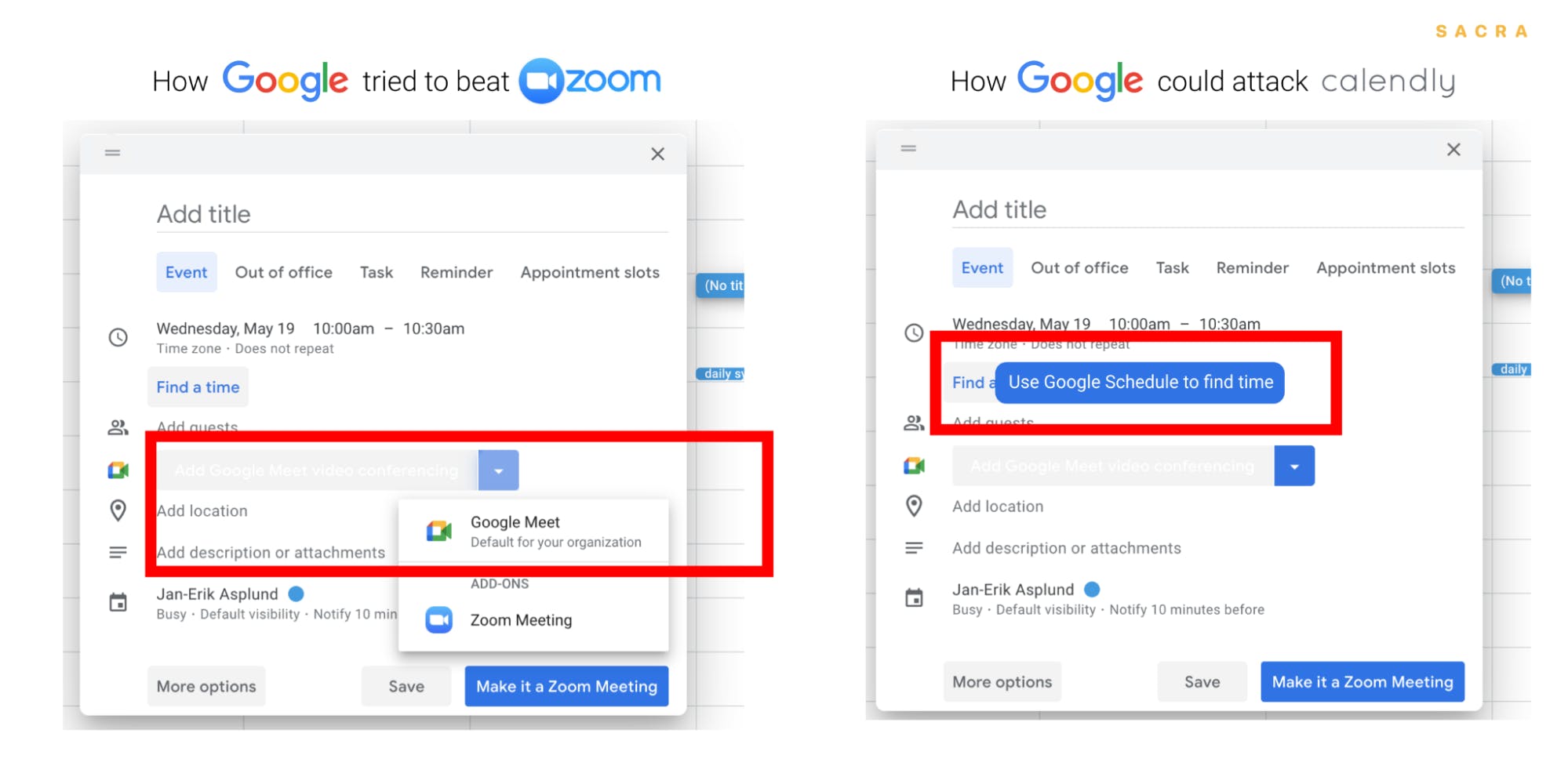 3. How Calendly can integrate backwards to become the DocuSign of scheduling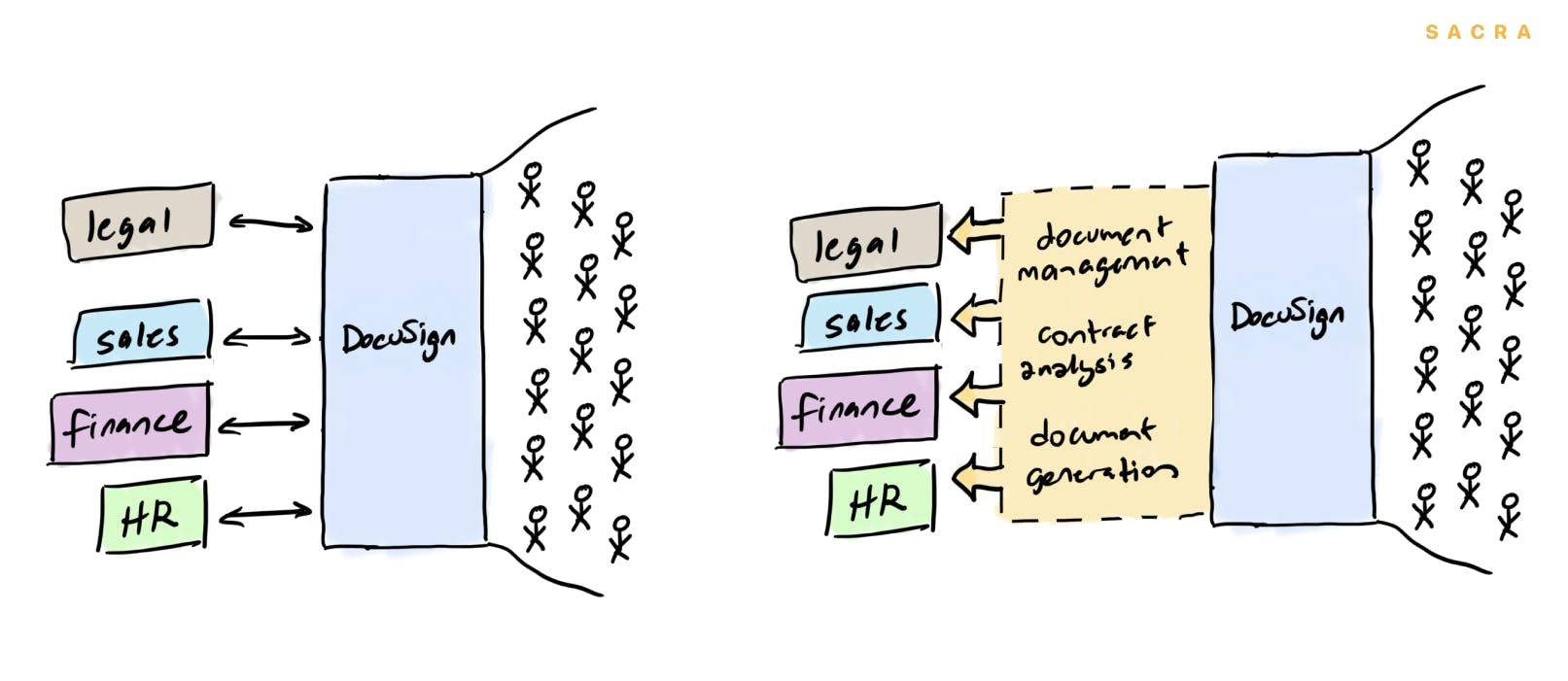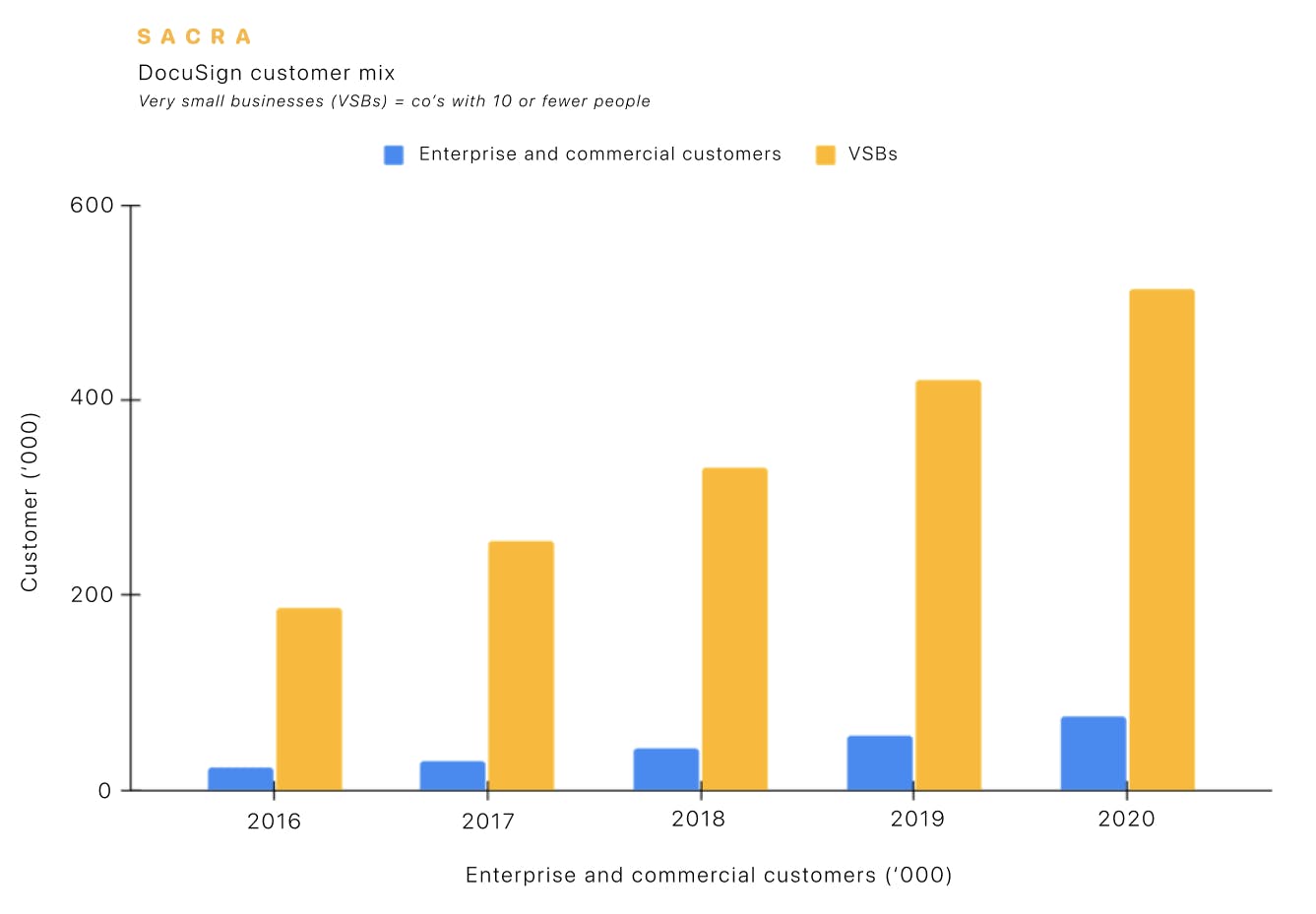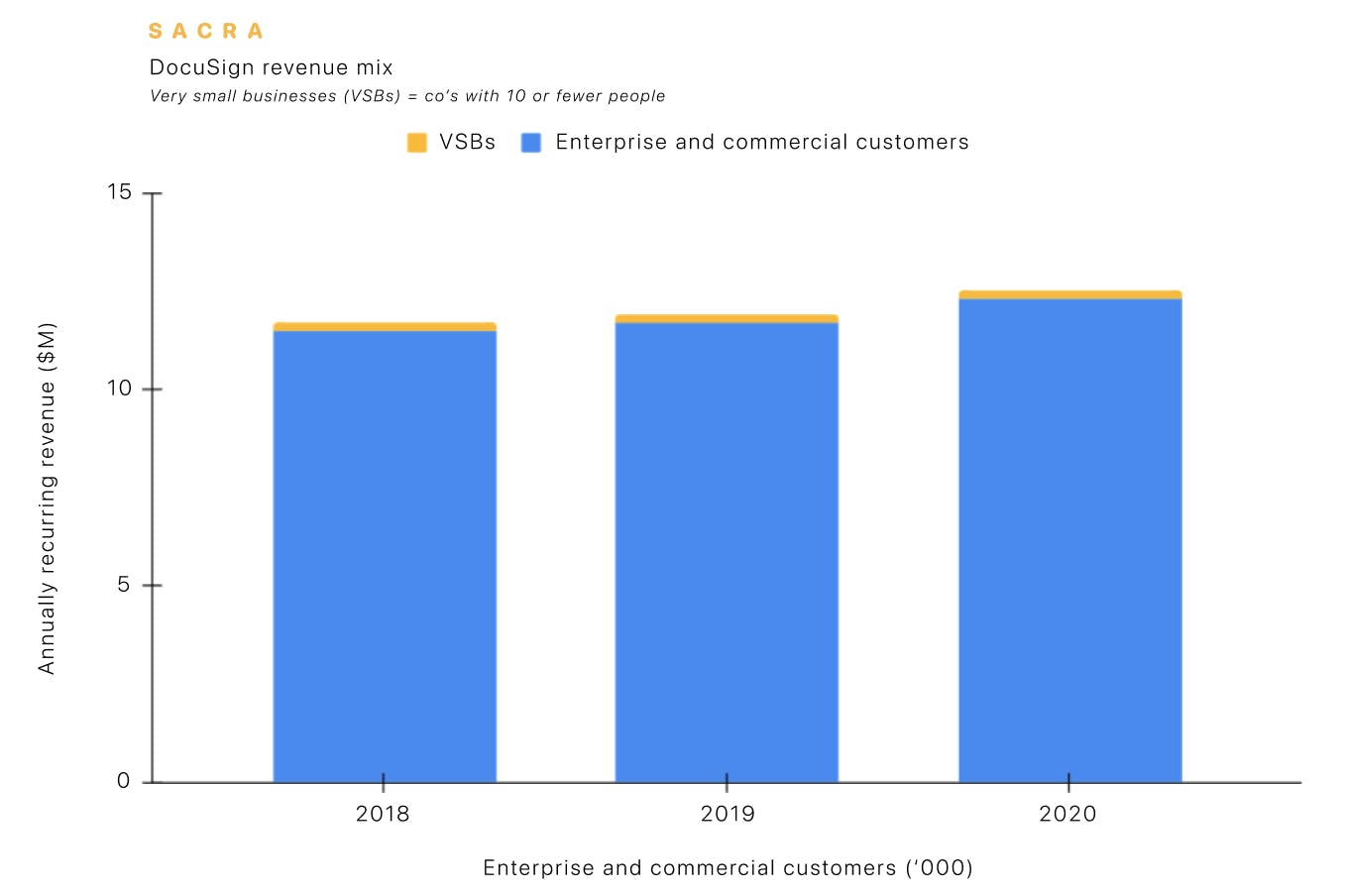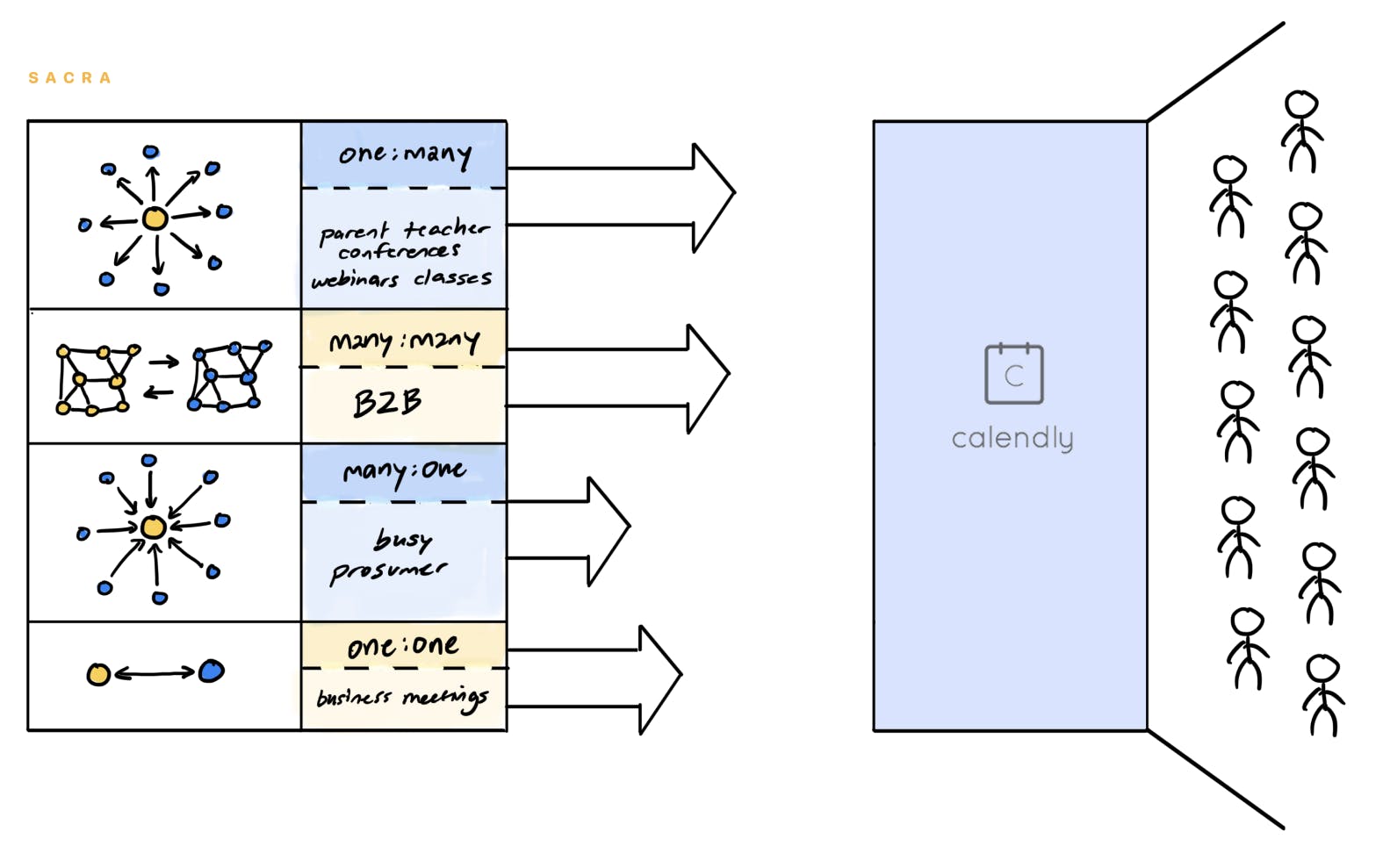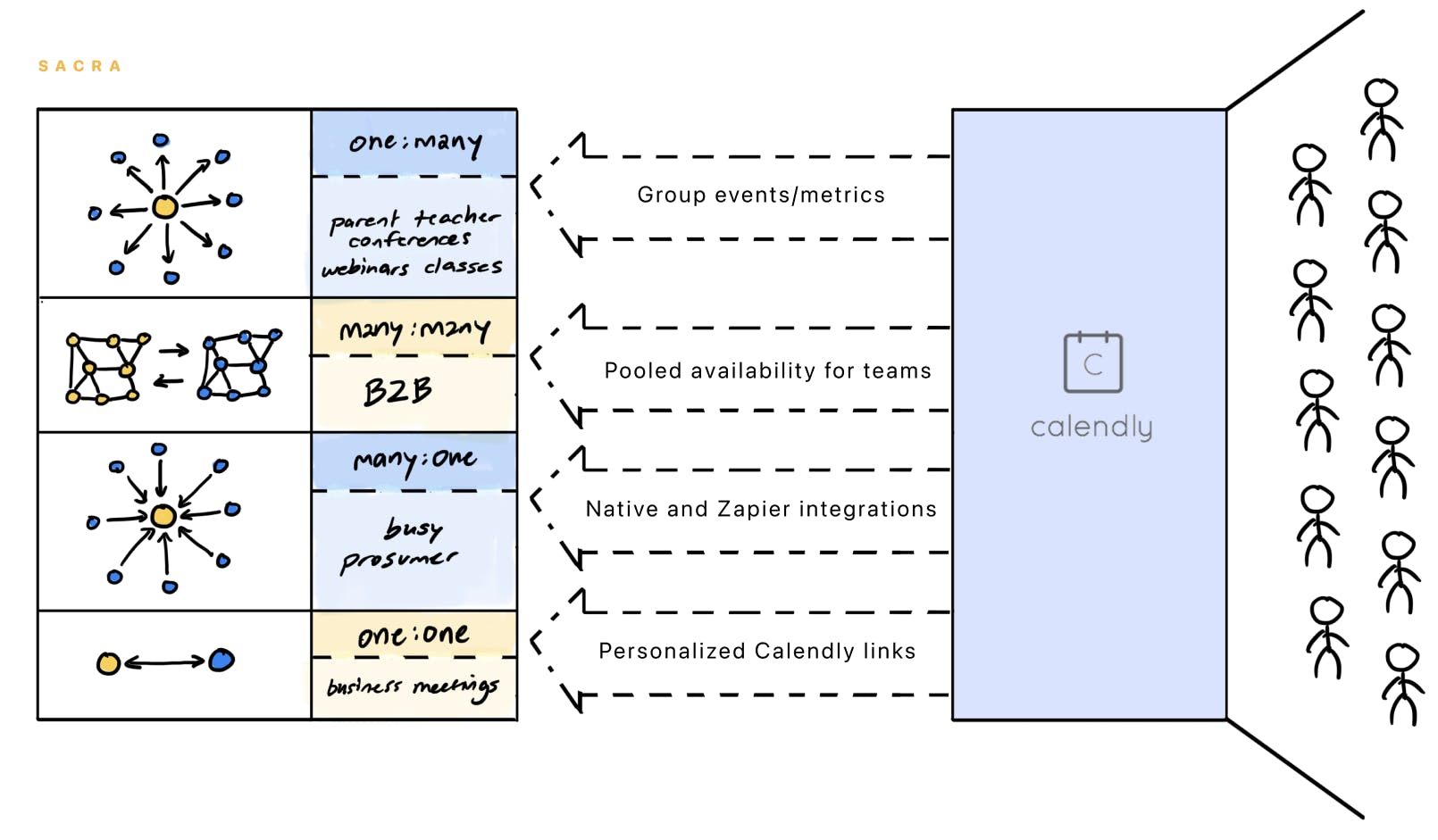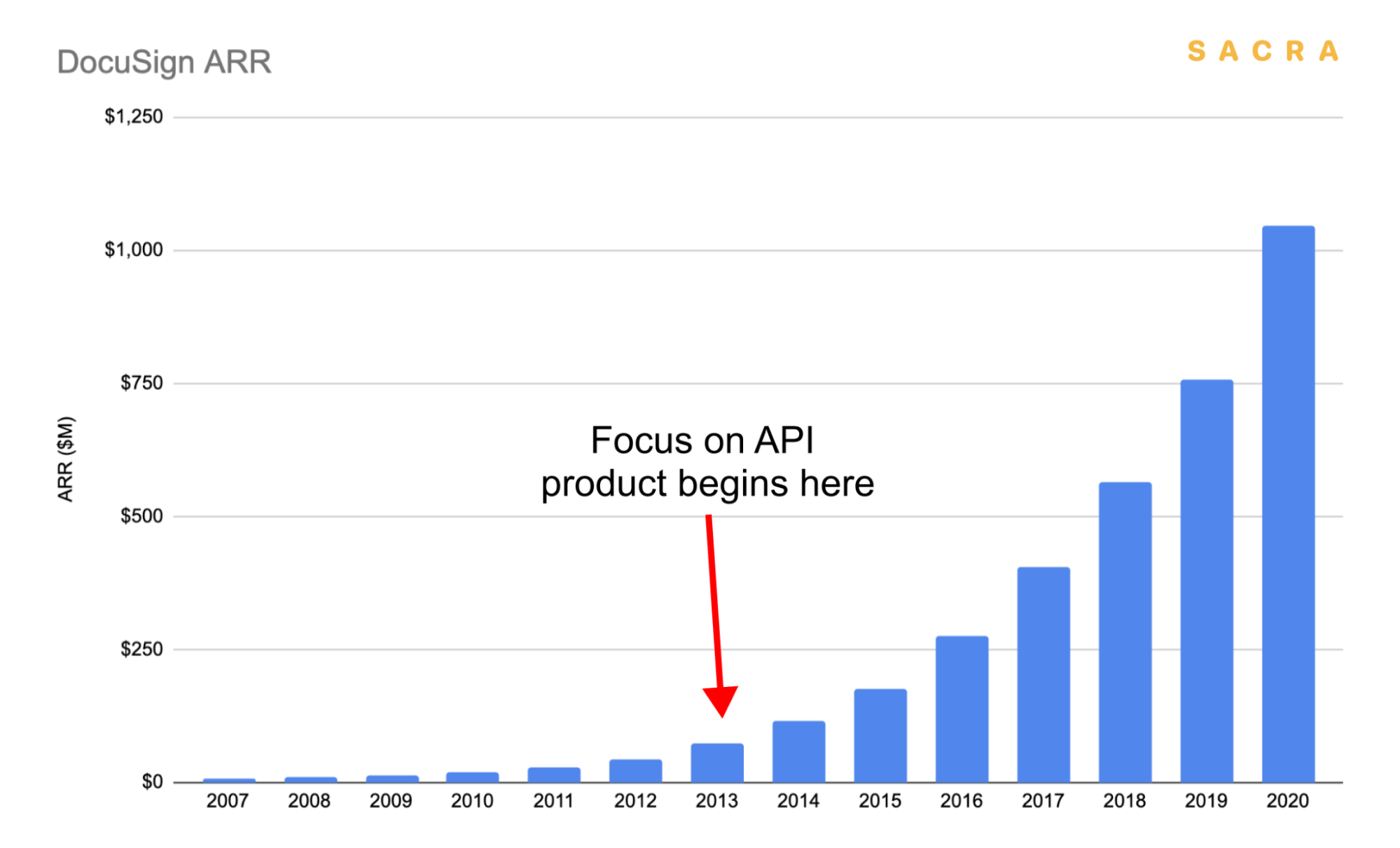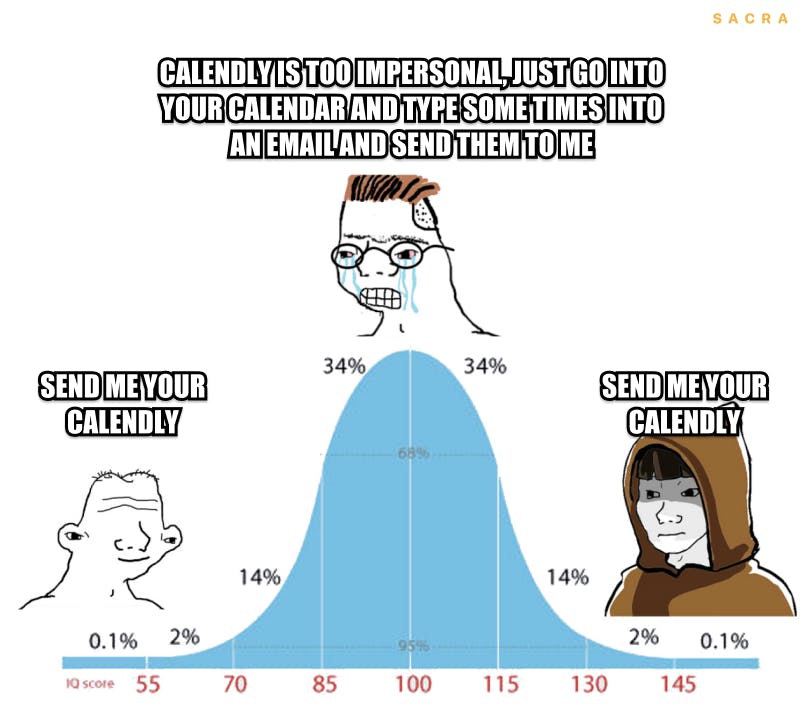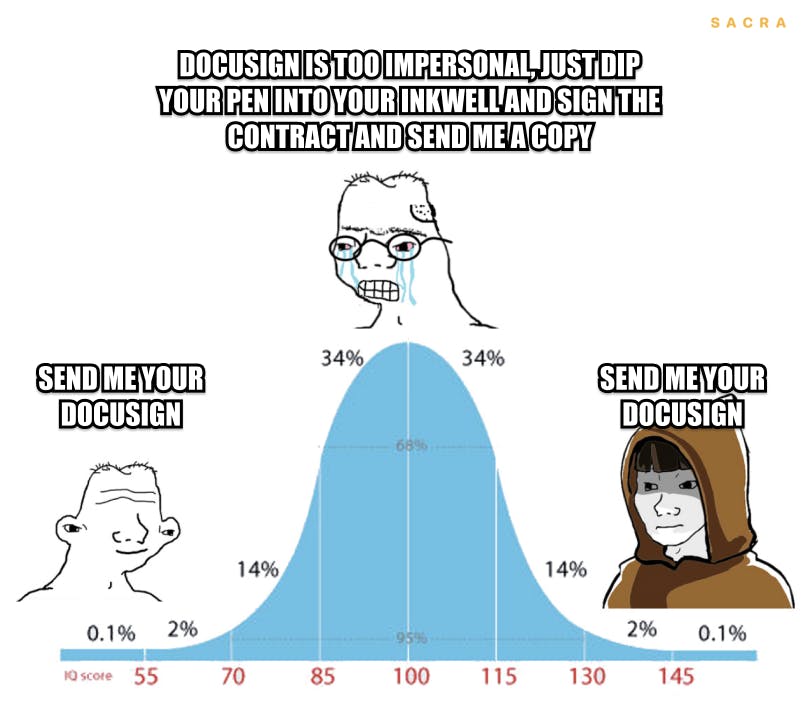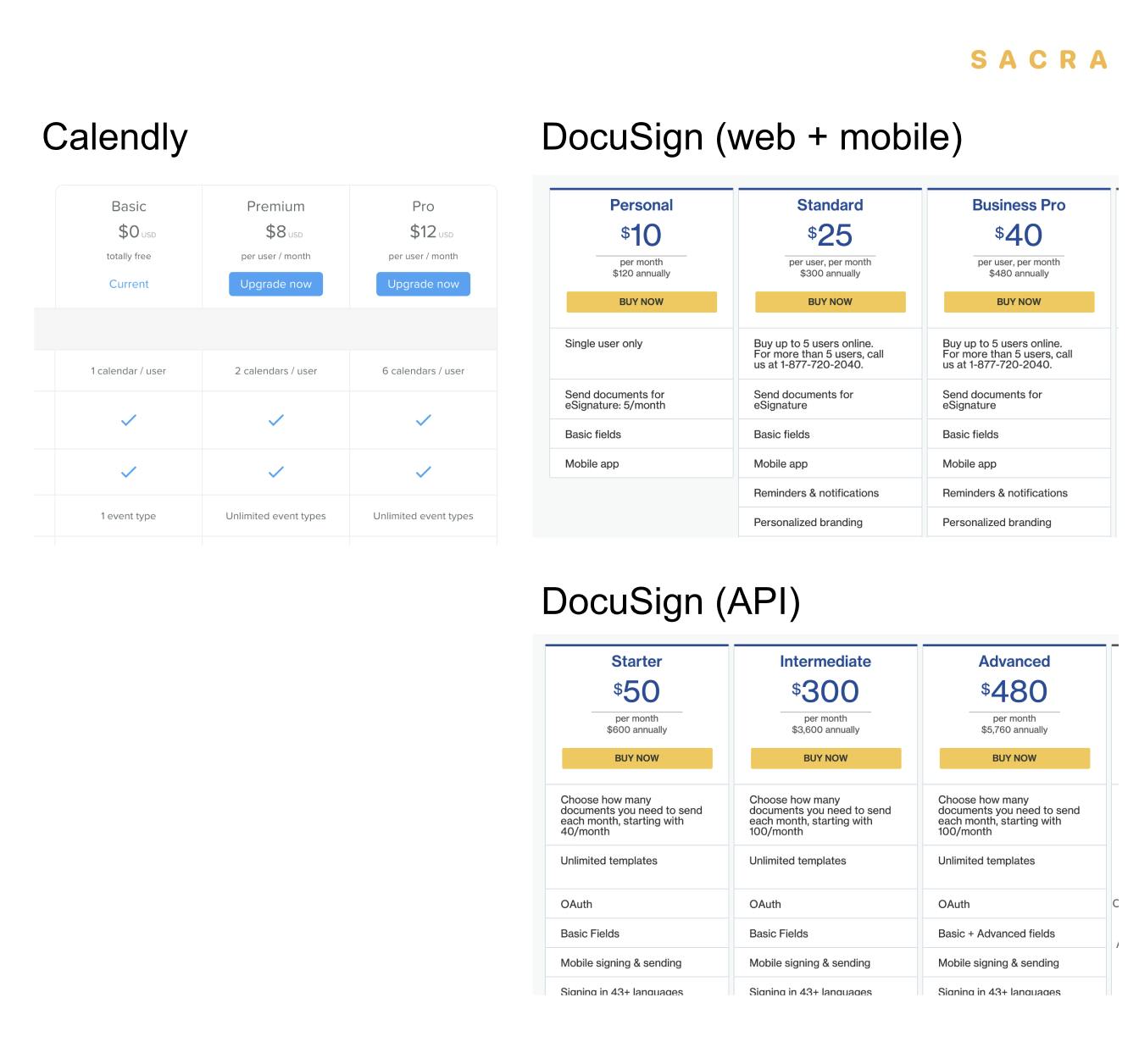 The future of Calendly
Appendix
Disclaimers
Sacra has not received compensation from the company that is the subject of the research report.
Sacra generally does not take steps to independently verify the accuracy or completeness of this information, other than by speaking with representatives of the company when possible.
This report contains forward-looking statements regarding the companies reviewed as part of this report that are based on beliefs and assumptions and on information currently available to us during the preparation of this report. In some cases, you can identify forward-looking statements by the following words: "will," "expect," "would," "intend," "believe," or other comparable terminology. Forward-looking statements in this document include, but are not limited to, statements about future financial performance, business plans, market opportunities and beliefs and company objectives for future operations. These statements involve risks, uncertainties, assumptions and other factors that may cause actual results or performance to be materially different. We cannot assure you that any forward-looking statements contained in this report will prove to be accurate. These forward-looking statements speak only as of the date hereof. We disclaim any obligation to update these forward-looking statements.
This report contains revenue and valuation models regarding the companies reviewed as part of this report that are based on beliefs and assumptions on information currently available to us during the preparation of this report. These models may take into account a number of factors including, but not limited to, any one or more of the following: (i) general interest rate and market conditions; (ii) macroeconomic and/or deal-specific credit fundamentals; (iii) valuations of other financial instruments which may be comparable in terms of rating, structure, maturity and/or covenant protection; (iv) investor opinions about the respective deal parties; (v) size of the transaction; (vi) cash flow projections, which in turn are based on assumptions about certain parameters that include, but are not limited to, default, recovery, prepayment and reinvestment rates; (vii) administrator reports, asset manager estimates, broker quotations and/or trustee reports, and (viii) comparable trades, where observable. Sacra's view of these factors and assumptions may differ from other parties, and part of the valuation process may include the use of proprietary models. To the extent permitted by law, Sacra expressly disclaims any responsibility for or liability (including, without limitation liability for any direct, punitive, incidental or consequential loss or damage, any act of negligence or breach of any warranty) relating to (i) the accuracy of any models, market data input into such models or estimates used in deriving the report, (ii) any errors or omissions in computing or disseminating the report, (iii) any changes in market factors or conditions or any circumstances beyond Sacra's control and (iv) any uses to which the report is put.
This research report is not investment advice, and is not a recommendation or suggestion that any person or entity should buy the securities of the company that is the subject of the research report.  Sacra does not provide investment, legal, tax or accounting advice, Sacra is not acting as your investment adviser, and does not express any opinion or recommendation whatsoever as to whether you should buy the securities that are the subject of the report. This research report reflects the views of Sacra, and the report is not tailored to the investment situation or needs of any particular investor or group of investors.  Each investor considering an investment in the company that is the subject of this research report must make its own investment decision.  Sacra is not an investment adviser, and has no fiduciary or other duty to any recipient of the report.  Sacra's sole business is to prepare and sell its research reports. 
Sacra is not registered as an investment adviser, as a broker-dealer, or in any similar capacity with any federal or state regulator.