Home

&nbsp>&nbsp

Companies

&nbsp>&nbsp

Quartet Health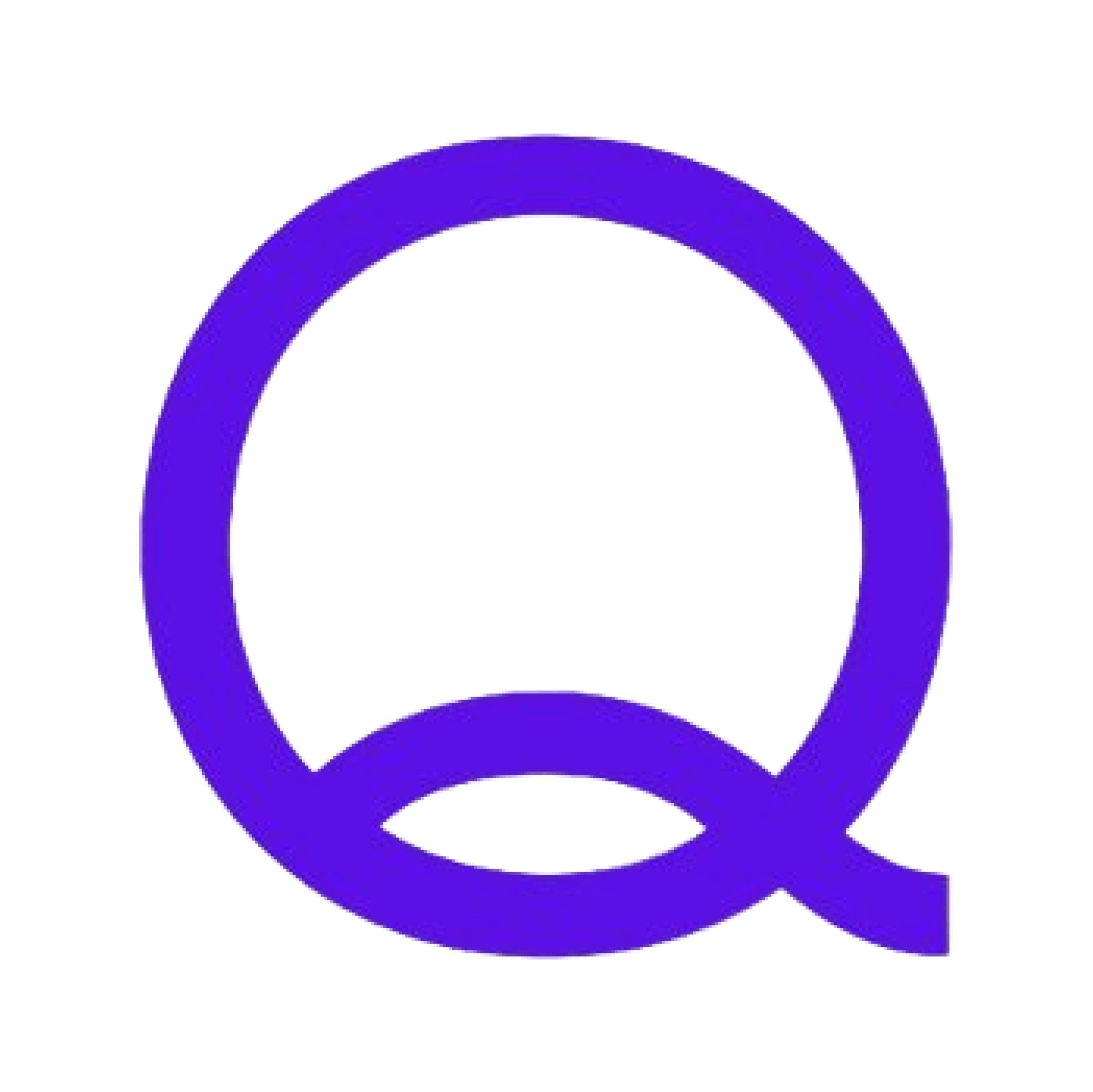 Quartet Health
Quartet Health is a managed marketplace that matches patients with mental health providers.
Growth Rate (y/y)
50%
2022
Revenue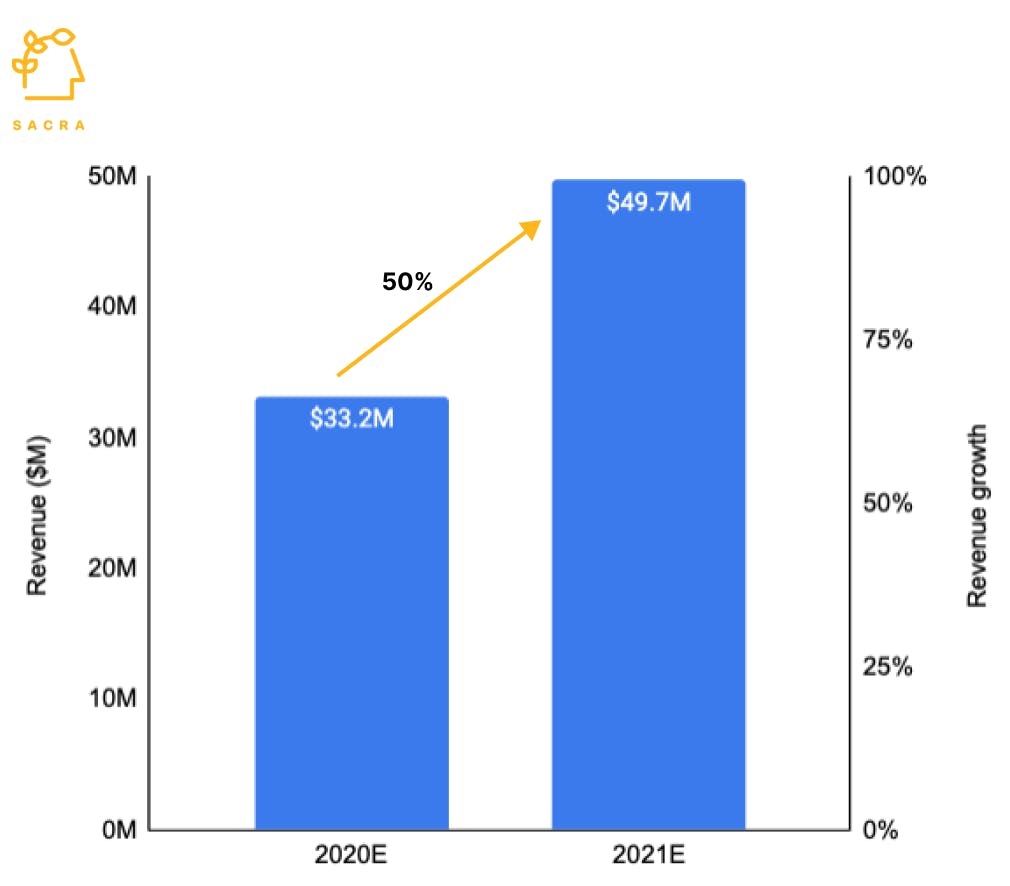 Note: Revenue and growth rate estimated using publicly available information.
Quartet made an estimated $49.7M in 2021, an increase of 50% over 2020. It has 12,000 mental health providers on its platform who have treated 300,000+ patients to date. 
Unlike peers that charge both health insurance companies and their patients, Quartet only makes money from health insurance companies. It signs up long-term contracts with them for a SaaS-style annual fee per member, with incentives linked to the quality of care and cost reduction. 
Valuation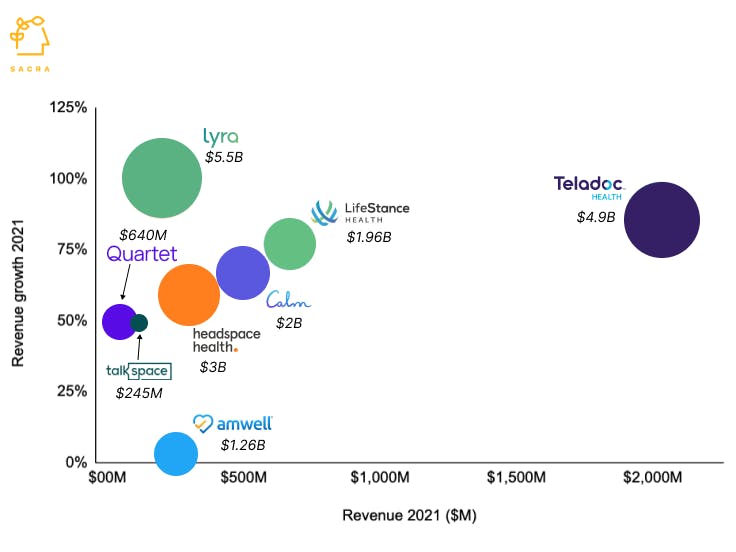 Note: All valuations, revenues, and growth rates (except for listed companies) are estimated using publicly available information. The size of the bubble indicates valuation.
Quartet Health has raised $214M from investors such as GV, Deerfield Capital, Centene Corporation, and Oak HC/FT. It was last valued at $640M for a valuation/revenue multiple of 13x.
Comparable public telehealth companies are currently trading at multiples in the range of 2x to 4x. For instance, one of the largest telehealth companies in the world, Teladoc, has a market cap of $4.94B and a multiple of 2.43x. Lifestance Health which provides telehealth and in-person mental healthcare like Quartet has a market cap of $1.96B with a multiple of 2.94x. 
Business Model
Quartet Health is a two-sided marketplace for mental health, serving patients on one side and providers on the other.
Its business model consists of forming partnerships with health insurance providers, onboarding demand and supply to the marketplace, and matchmaking between patients and care providers.
Health insurance companies sign up with Quartet to reduce their cost of care. Timely mental health diagnoses cut down on ER and doctor visits for undiagnosed/under-diagnosed patients, saving money in the long-term.
According to Quartet, its partner insurance companies save $100 per month for every patient using Quartet's services.
Onboarding demand and supply
When Quartet partners with a new health insurance company or health system, it onboards its in-network primary and mental care providers onto its platform. It also recruits out-of-network mental care providers to create more supply. 
Quartet finds and onboards patients in two ways.
One way is by tapping into insurance claims and health care records through its partnerships with insurance companies to identify patients with potential mental health issues.
Quartet also uses referrals from primary care providers. Quartet gives screening tools to primary care providers to check if a patient needs mental health care and, if appropriate, allows them to be referred to Quartet. 80% of Quartet's patients are referred by a primary care provider.
Once patients hit Quartet's platform, it connects them with a mental health provider based on their clinical needs, treatment preferences, notes from their primary care provider, and insurance plan. Patients can then set up an in-person or virtual appointment to start their treatment. Once treatment begins, Quartet follows up to ensure patients stick to the treatment, notifies the primary care provider about the treatment, and tracks the progress of the treatment.
Product
At the core of Quartet is their matching engine that brings together patients and care providers. The engine pulls in data from different sources:
Patients: Identity data, insurance plan, treatment preferences
Primary care providers: Treatment notes
Mental care providers: Availability, specialization, history of appointments
Health insurance companies and health systems: Past claims, medical history
It parses these inputs to create patient-mental care provider match scores and then uses those scores to maximize the fill rates of mental care providers and assign patients accordingly.
A healthcare provider portal runs on top of that matching engine and gives dashboards to care providers to track the progress of treatment. The interaction between a patient and mental health provider happens outside Quartet, either in-person or via Zoom/Skype. Patients also get a portal to check the status of their appointments and treatment.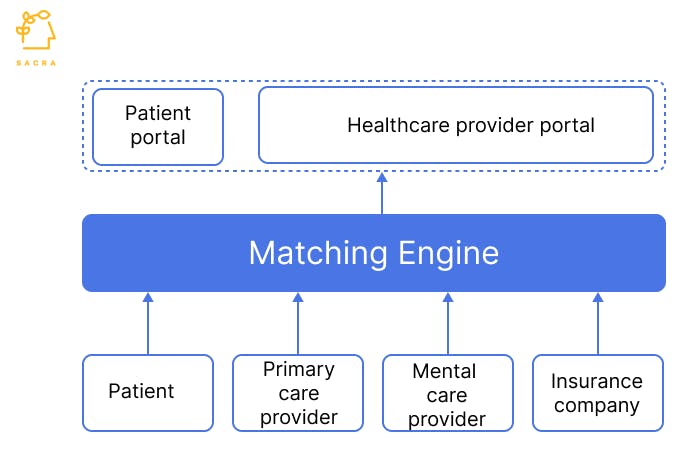 Quartet makes it easy for primary and mental care providers to manage treatment by embedding into their workflows. For instance, it integrates with Electronic Health Record software such as Epic, Cerner, and GE Health. Providers get a web portal and mobile app to accept referrals, schedule appointments, and measure patients' progress.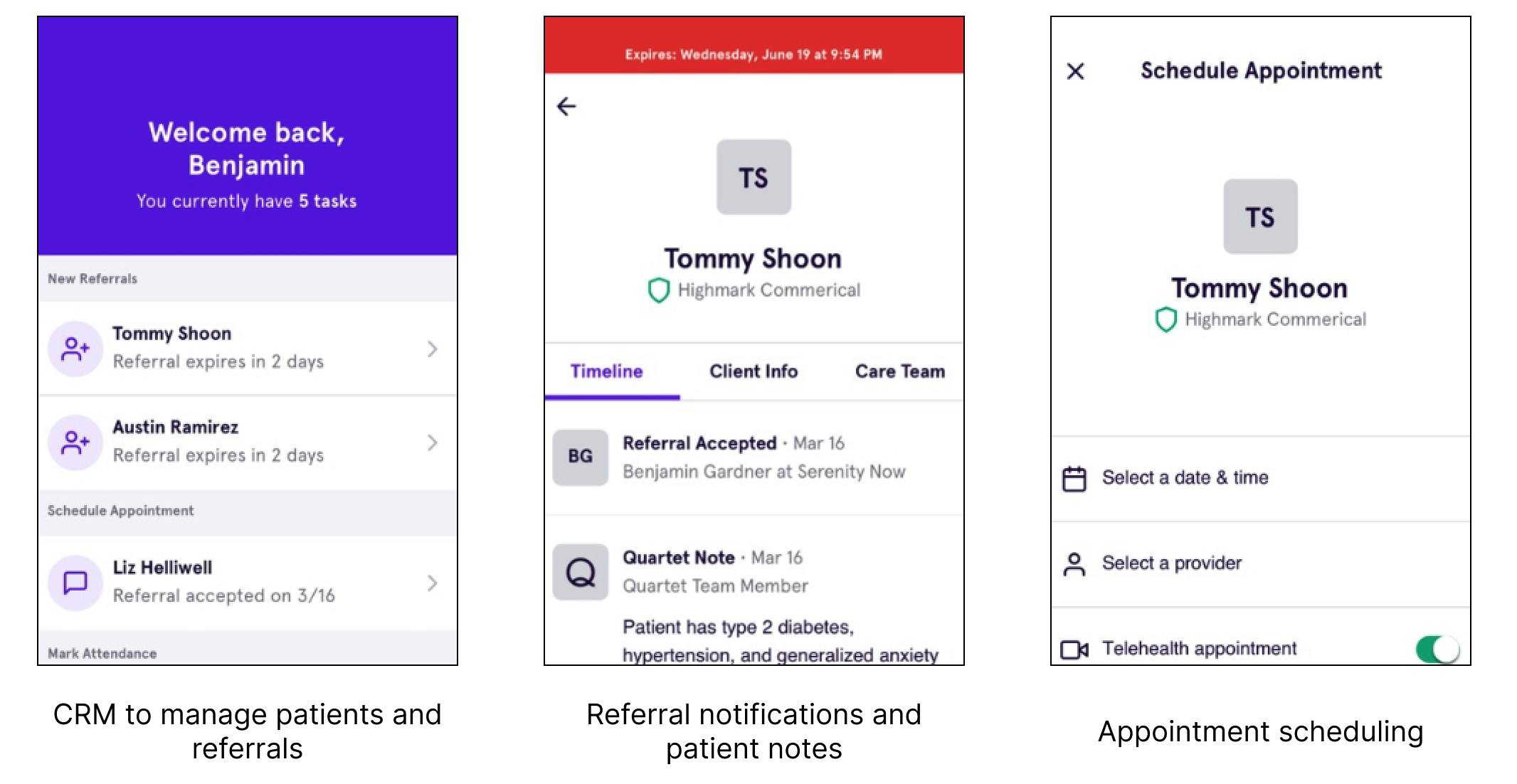 Quartet mobile app for providers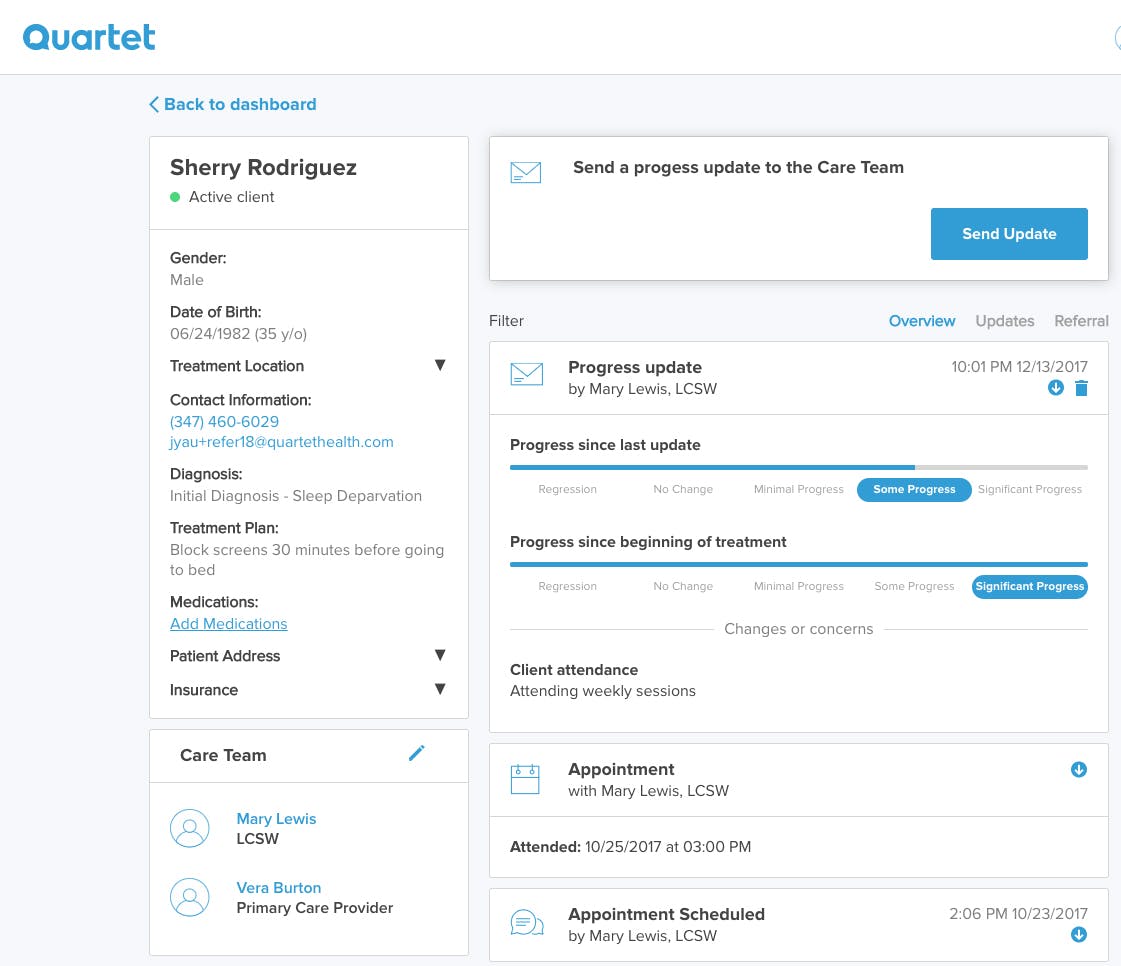 Competition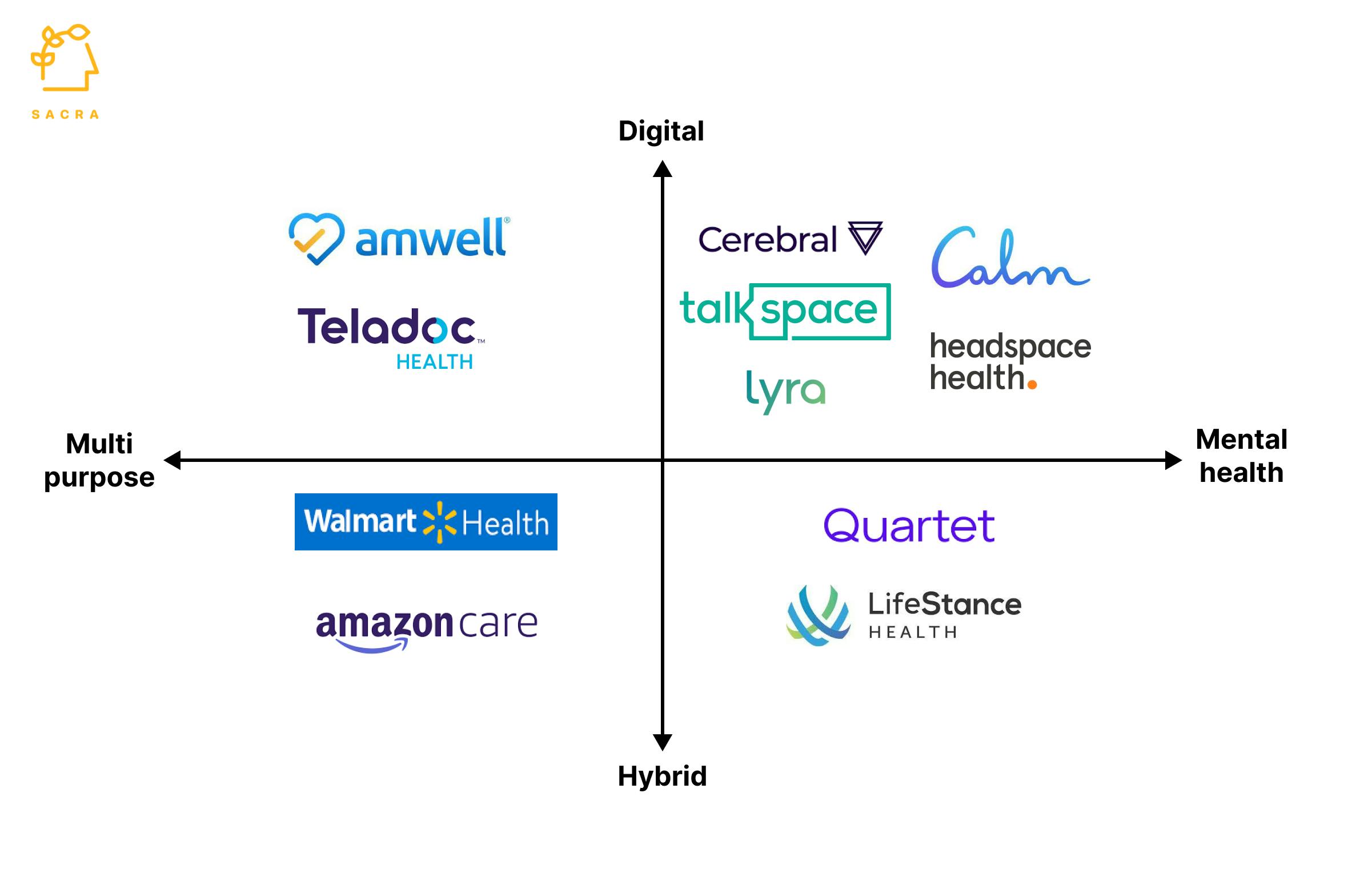 Primary mental health care has seen a surge in demand fueled by COVID-19, with three main competitive trends: the rise of digital health companies, employer-facilitated mental healthcare, and multi-purpose healthcare providers. 
Digital health companies
Most of these companies are telehealth marketplaces which onboard patients through an online questionnaire and match them with mental health providers. Telehealth reduces the stigma of in-person visits associated with mental health. Unlike Quartet, these apps are self-serve where the patient doesn't need to be referred by a doctor, reducing barriers to access.
Cerebral is one of the largest marketplaces in this category, valued at $4.8B and backed by investors such as SoftBank, Oak Capital, and Bill Ackman. It has 200,000+ patients and offers monthly subscriptions that start at $85 for out-of-pocket and $29 for in-network patients. 
Another prominent company in this space is Talkspace, which went public through SPAC in June 2021. Like Cerebral, it offers subscription plans. Talkspace's plans start at $69 per week. Talkspace made $113M in 2021, a 50% increase over 2020.
Digital wellness apps like Calm and Headspace help people meditate or sleep better through guided sessions. While they don't provide treatment like Quartet, they act as an easy way for users to improve their mental health without seeing a doctor. 
Employer facilitated mental healthcare
With 83% of US workers complaining of work-related stress, many employers offer mental healthcare benefits to their employees as part of their health insurance. This has led to the rapid growth of B2B2E companies which charge employers for their employees' healthcare. As with Quartet, patients don't have to pay for the treatment, with the employer's health plan covering the cost. 
One such company is Lyra Health, which raised $826M in just 2 years, with a 9X increase in valuation to $5.5B and revenue of $200M. It covers ~2M patients, including employees and their families, providing online therapy, counseling, and medication. 
Multi-purpose healthcare providers 
Retailers like Walmart and Amazon are aggressively pursuing primary healthcare through a mix of telehealth and clinics. Walmart Health started as a chain of clinics providing primary medical services, and in May 2021, it acquired telehealth provider MeMD.
Similarly, Amazon launched Amazon Care in 2019, providing telehealth and in-person care. In less than 3 years of launch, it has expanded to cover all 50 US states through telehealth.
TAM Expansion
The demand for mental health care, which was already high pre-COVID, has increased rapidly during the pandemic due to lockdowns, isolation, and loss of loved ones. 60% of American adults reported their mental health worsening post-pandemic and an estimated ~70M adults in the US suffer from some form of mental illness.
The wider mental health care market is estimated to be worth about $76B. However, it's under-penetrated, with only about half of the people who need mental health receiving it. This provides companies like Quartet, which are expanding the reach of mental health care providers, significant headroom to grow. 
Full-stack provider
There's a lot of room for Quartet to grow into adjacent multi-billion dollar markets in the healthcare stack. 
Three specific opportunities here include direct telehealth-based onboarding of new patients rather than doing it through referrals, running virtual consultations on their own platform, and charging a monthly subscription (something Quartet has recently started testing in some areas). Another potential area of expansion is building an online pharmacy to fulfill the prescriptions issued by Quartet's providers.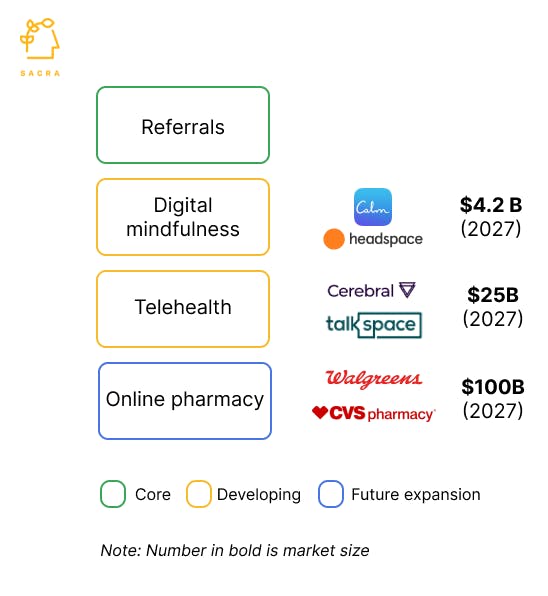 Numbers in bold represent market size
Enterprise
Another large opportunity for Quartet is to go upmarket into the enterprise. Quartet could use its close partnerships with health insurance companies as an on-ramp there given that those same insurance companies also provide enterprise-scale companies with health insurance for their employees.
Risks
Quartet is available in only eight states, compared to Cerebral and Amazon Care, which are in all 50 states. Quartet's business model of partnering with health insurance companies and serving their in-network patients slows expansion. Such partnerships take a long time to materialize, and Quartet is restricted to the states served by the health insurance companies. 
Quartet has been slow in rolling out new products compared to some of its competitors, such as Lyra Health and Cerebral. Given the high competition in the mental healthcare space, Quartet will need to grow its product portfolio more quickly to fuel growth.
Fundraising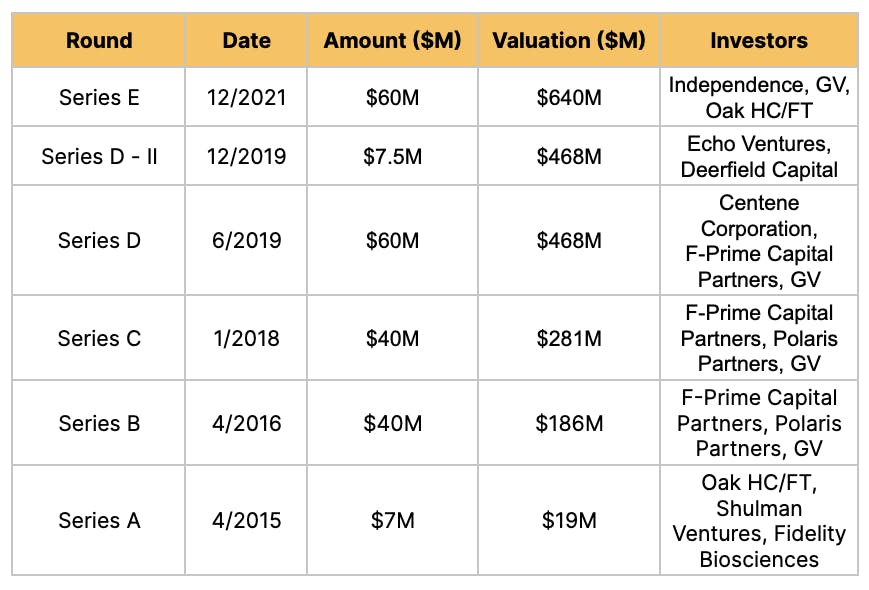 Team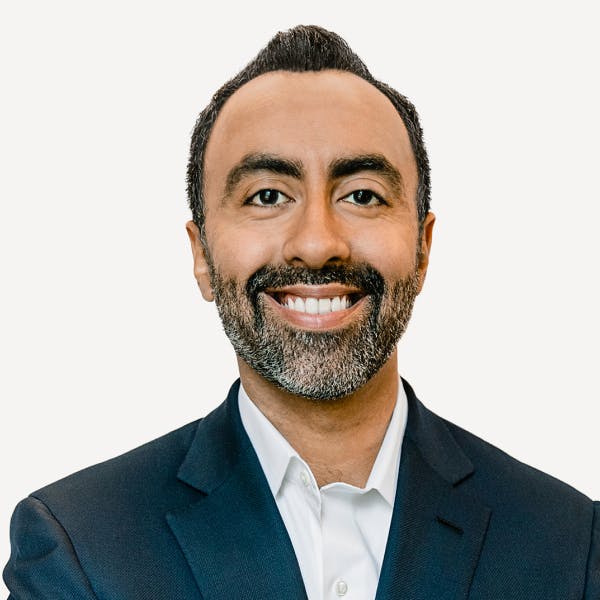 Puneet Singh
CEO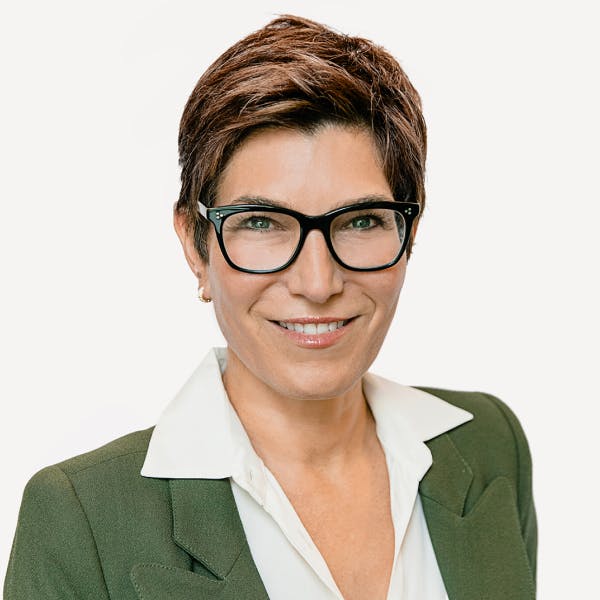 Christina Mainelli
COO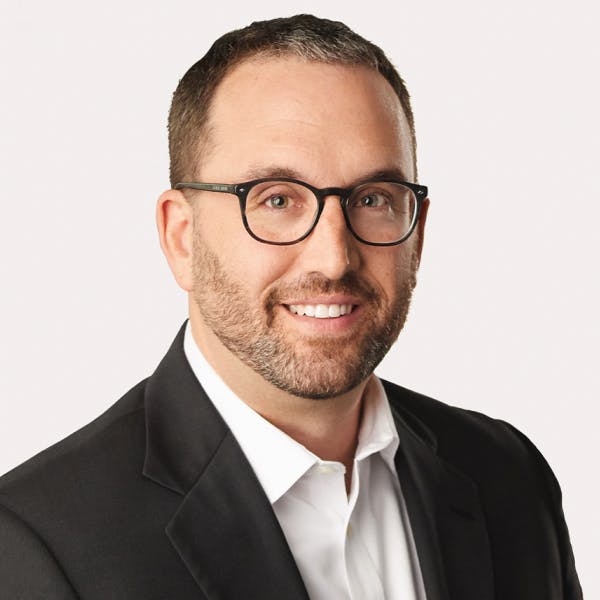 Jay Meyers
Chief Growth Officer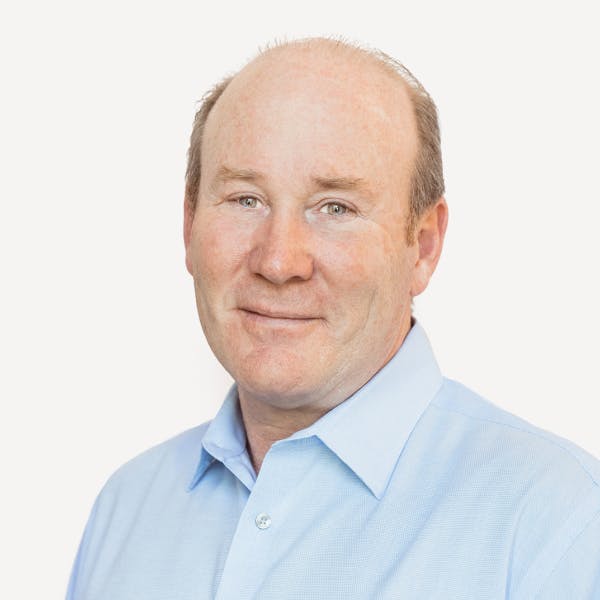 Ed Feraca
CTO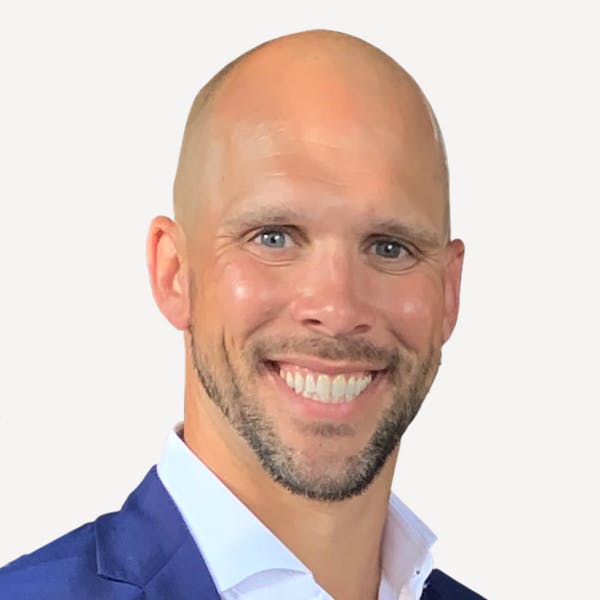 Michael Szmeiter
Head of Product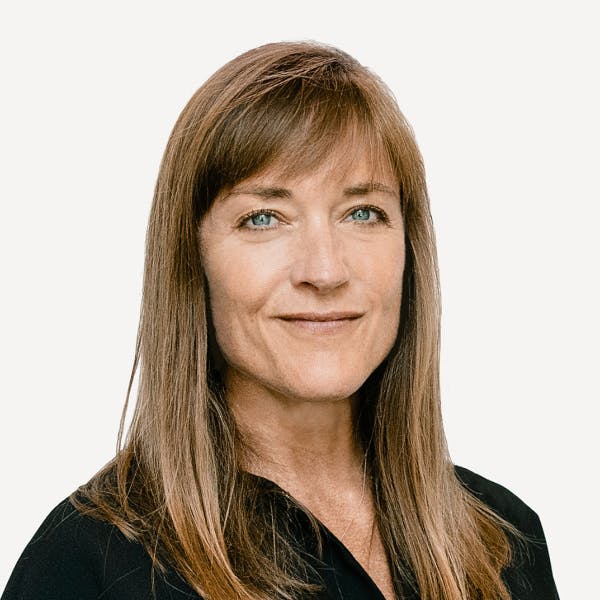 Deb Stroff
Chief People Officer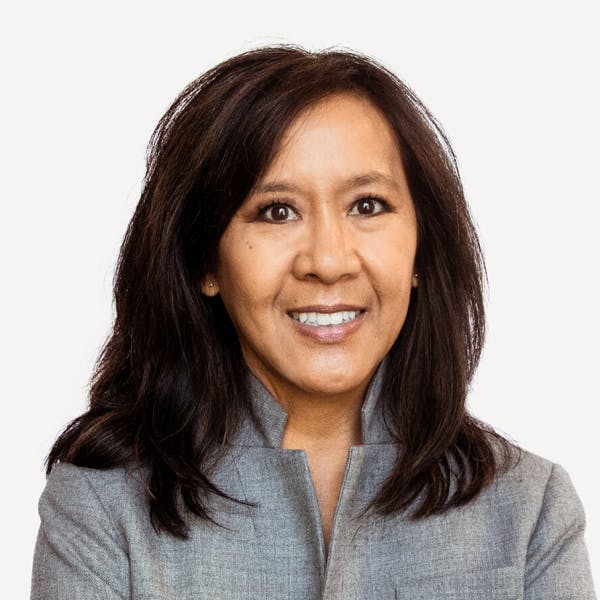 Sharyn Alcaraz
General Counsel
Disclaimers
This report is for information purposes only and is not to be used or considered as an offer or the solicitation of an offer to sell or to buy or subscribe for securities or other financial instruments. Nothing in this report constitutes investment, legal, accounting or tax advice or a representation that any investment or strategy is suitable or appropriate to your individual circumstances or otherwise constitutes a personal trade recommendation to you.
Information and opinions presented in the sections of the report were obtained or derived from sources Sacra believes are reliable, but Sacra makes no representation as to their accuracy or completeness. Past performance should not be taken as an indication or guarantee of future performance, and no representation or warranty, express or implied, is made regarding future performance. Information, opinions and estimates contained in this report reflect a determination at its original date of publication by Sacra and are subject to change without notice.
Sacra accepts no liability for loss arising from the use of the material presented in this report, except that this exclusion of liability does not apply to the extent that liability arises under specific statutes or regulations applicable to Sacra. Sacra may have issued, and may in the future issue, other reports that are inconsistent with, and reach different conclusions from, the information presented in this report. Those reports reflect different assumptions, views and analytical methods of the analysts who prepared them and Sacra is under no obligation to ensure that such other reports are brought to the attention of any recipient of this report.
All rights reserved. All material presented in this report, unless specifically indicated otherwise is under copyright to Sacra. Sacra reserves any and all intellectual property rights in the report. All trademarks, service marks and logos used in this report are trademarks or service marks or registered trademarks or service marks of Sacra. Any modification, copying, displaying, distributing, transmitting, publishing, licensing, creating derivative works from, or selling any report is strictly prohibited. None of the material, nor its content, nor any copy of it, may be altered in any way, transmitted to, copied or distributed to any other party, without the prior express written permission of Sacra. Any unauthorized duplication, redistribution or disclosure of this report will result in prosecution.