Liana Guzmán, CEO of Folx, on the $400B market for LGBTQIA healthcare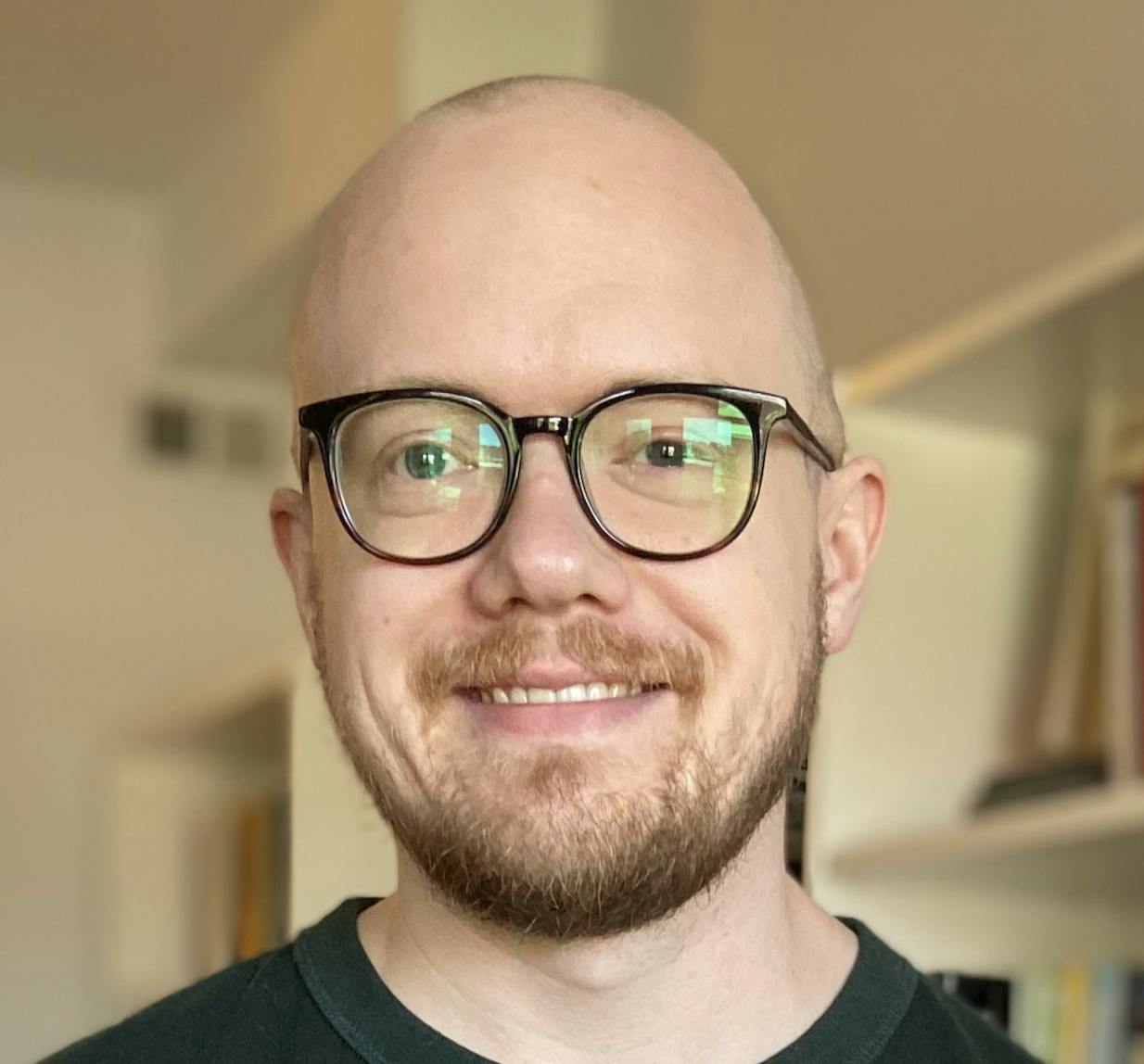 Jan-Erik Asplund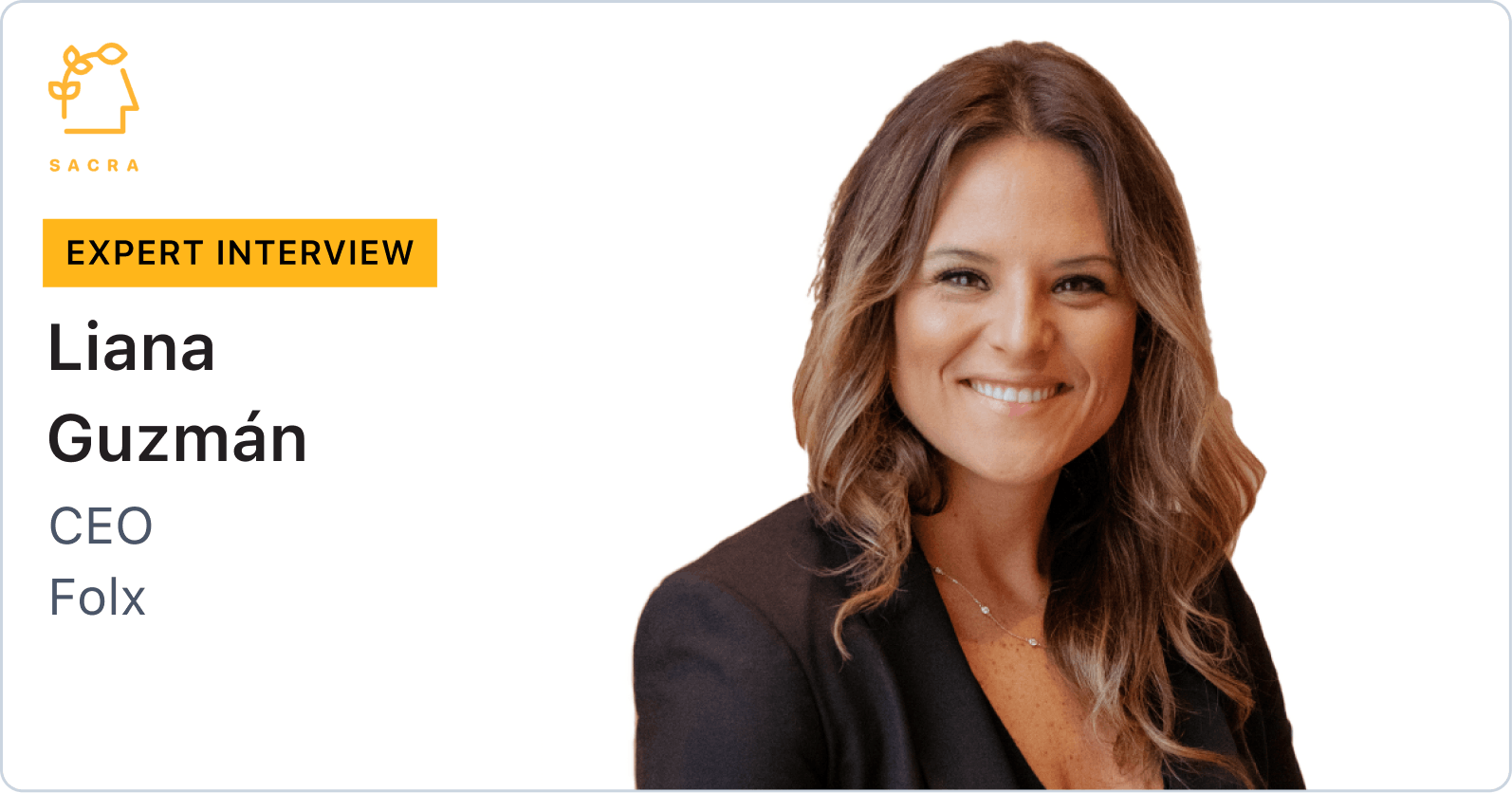 Background
Liana Guzmán is the CEO of Folx. We talked to Liana because Folx sits at the middle of two increasingly important trends: 1) the rise of telehealth providers that solve problems for specific identity-based groups, and 2) the rise of products and services focused on the LGBTQIA+ community, alongside products like Daylight (credit cards).
Questions
Interview
Can you talk about the problem you're solving at FOLX and the core use cases that drive adoption?
The LGBTQ+ community is large and growing - today we conservatively represent 10% of the population in the US and that number doubles among Gen Z. And, yet,  2021 was one of the worst years on record for anti-LGBTQ+ legislative attacks, the deadliest year for transgender and non-binary Americans, and the pandemic exposed material health disparities in our community. 
Our community is consistently dehumanized - when we play sports, go to the bathroom, love, and when we seek healthcare. More than 50% of us report experiencing discrimination in healthcare, 1 in 4 of us have had to educate our clinicians and many of us delay care because of these negative experiences, leading to worse outcomes. 
FOLX exists to meet the needs of our community and provide the expert care our community deserves. At a high level, we offer primary care, gender-affirming care, sexual and reproductive health care, and soon, mental health care, through a virtual vertically integrated LGBTQ+-specialized clinician network that we employ and operate. We also provide benefits navigation, care advocacy, content and community.
Can you talk about how you reach the initial product-market fit and give us any milestones as to where you are tracking towards that?
In the year since our inception, FOLX has consistently experienced double digit growth and helped thousands of LGBTQIA people across the country access the care they need and deserve. In addition to providing direct clinical services, FOLX maintains a national referral network of LGBTQ+ competent specialists and wellness practitioners. We're also able to empower members through dependable educational resources like The Library and a community to rely on. 
FOLX also partnered with BTAC to provide no-cost hormone replacement therapy to transgender, nonbinary, and gender-expansive people who are most in need of access to care. The grants under the HRT Care Fund cover virtual care and messaging, laboratory services, and prescription medication. 
In less than a year we have become the leading destination for LGBTQIA health and wellness needs and have been recognized as one of the most influential and innovative companies by TIME and FastCo, among others.
Can you talk to us about the history of healthcare for the LGBTQIA+ community and how it led to FOLX?
The healthcare system has failed to take care of and prioritize LGBTQ+ people for a very long time. The criminalization of LGBTQ+ people in the early 20th century has only begun to change recently, the the government failed to respond to the HIV/AIDS epidemic in the 80's has resulted in the proliferation of a virus in our community despite our ability to prevent and treat it; it wasn't until 2020 that the supreme court ruled that Title VII protections of the Civil Rights act are also extended to LGBTQ+ individuals. 
As of this year, 27 states lack statewide laws protecting LGBTQ+ people from discrimination in employment, housing and public accommodations. The numbers speak for themselves: 50% of LGBTQ+ people have reported some form of healthcare discrimination, and 29% of Trans people reported that a clinician refused to care for them due to their gender identity. 
1 in 3 trans people report having a negative interaction with a clinician. These numbers tell us that the LGBTQ+ community needs a place where they are seen, heard, understood and celebrated. FOLX is honored to give queer and trans folx access to expert and queer comptent care and agency in health and wellness.
What are the current healthcare options for the LGBTQIA+ community, and how is FOLX better than it? What does FOLX usually replace for its patients?
Traditional healthcare options fall short for the LGBTQ+ community. Many individuals face discrimination, lack of understanding, or misgendering from their current clinicians or doctors. 
Even when seeing providers that are sensitive to the needs of this community, it can be hard to find queer competency. In fact, the average medical student receives only 5 hours of queer training over the course of their training. FOLX Health was created by the LGBTQ+ community, for the LGBTQ+ community to create a safe, respectful place that celebrates all gender identities and provides expert end-to-end care.
Why do patients come to FOLX? Is it the convenience of virtual care, cost, the stigma associated with in-person consultations, or something else?
Patients come to FOLX Health often because they feel there is a general lack of expertise and/or respect from their current healthcare providers. As previously stated, the LGTBQ+ community has faced discrimination in healthcare for decades. 
There has been a need for personalized healthcare for the community for years, and the last few years have jump-started the telehealth movement, where more and more consumers are seeking personal and digitized care that best fits their identity and needs.
What are the key obstacles in scaling-up to all the states? Are there regulatory constraints regarding doctors' presence or issues in the supply of qualified doctors?
While there are certainly regulatory challenges to scaling our platform, the pandemic has helped to shed light on the value of telehealth services and we are working with organizations like ATA to ensure that the care our community needs remains accessible in a post-COVID world.
How large do you think the market is for FOLX? How's your view of the market size evolved as COVID started easing out and in-person doctor visits are picking up?
The US spends $4T a year on healthcare. If you consider that the LGBTQIA community represents 10% of the population, you're looking at a TAM of $400B. While our offerings don't cover the full $400B TAM, it gives a sense for the scale of opportunity in serving this community with the care and expertise they deserve. 
What are the TAM expansion opportunities you see for FOLX? Does it want to grow horizontally, covering more medical conditions for the LGBTQIA+ community, or become a vertical healthcare provider for them?
We exist to be the leading health and wellness platform for the LGBTQIA community and will continue to build offerings that meet the full spectrum of our community's needs, including across primary care, mental and behavioral health, fertility and sexual wellness.
There've been some headwinds in the telehealth space, with Hims & Hers losing 60% of market cap post listing and Thirty Madison merging with NURX. In this context, how do you see the future for FOLX?
The pandemic has accelerated the trend toward more personalized, thoughtful and digitized care. 
In the case of FOLX, our telehealth platform allows people to access culturally and linguistically competent staff and clinicians who have queer expertise and can better serve the community's differentiated needs, regardless of where they live. And, as we've seen with the recent spate of anti-LGBTQIA legislation, that access has never been more important.
Disclaimers
This transcript is for information purposes only and does not constitute advice of any type or trade recommendation and should not form the basis of any investment decision. Sacra accepts no liability for the transcript or for any errors, omissions or inaccuracies in respect of it. The views of the experts expressed in the transcript are those of the experts and they are not endorsed by, nor do they represent the opinion of Sacra. Sacra reserves all copyright, intellectual property rights in the transcript. Any modification, copying, displaying, distributing, transmitting, publishing, licensing, creating derivative works from, or selling any transcript is strictly prohibited.