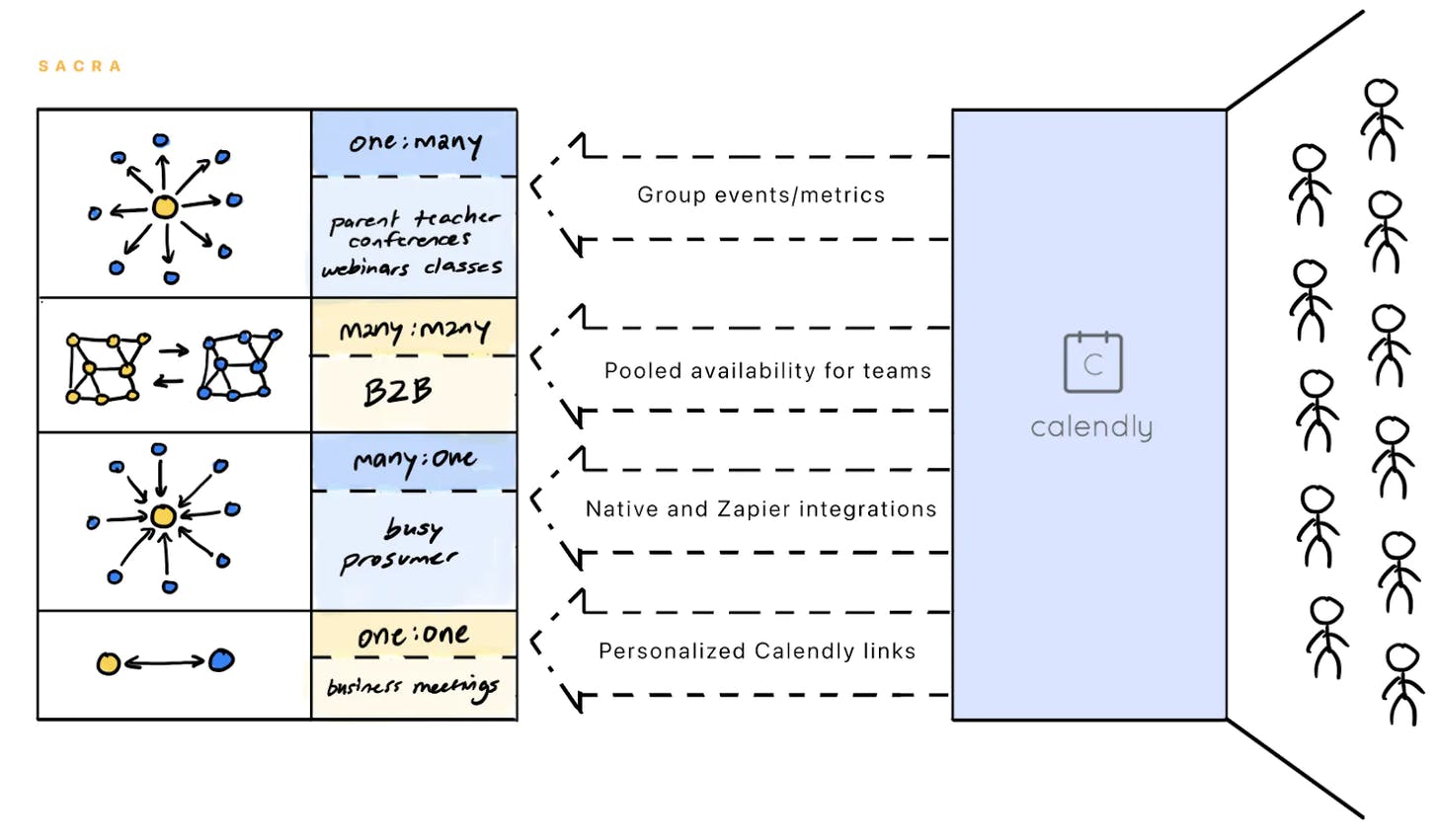 Calendly is a largely-bootstrapped monster of a company that's often been overlooked over its 7 years in business. That changed last November, when with COVID helping them grow faster than ever, Calendly hit $60M ARR and raised money from OpenView at a $3B valuation.
With 50%+ market share, an organic growth loop built into their product and a brand so strong its practically synonymous with scheduling, Calendly bears more than a passing resemblance to another company that early skeptics called "just a feature": DocuSign.
Now worth more than $40B, DocuSign proved that huge value could be created by working backwards from one use case to many valuable enterprise workflows. DocuSign did it for e-signatures; now, Calendly can do it for scheduling:
COVID has been a huge accelerator for Calendly's business, with growth hitting 5-6% per month and revenues growing from $60M ARR last November to $70M ARR at the end of the year to about $85M ARR today
While Calendly has been able to acquire customers very cheaply via the organic sharing-based growth loop built into their product, Calendly's biggest vulnerability is that the product still doesn't have meaningful network effects
By following the playbook DocuSign used to get to $1B+ ARR—integrating backwards and building end-to-end solutions—Calendly can drive higher ARPU and net dollar retention
Check out the report for our full analysis, and let us know if you have questions or want to chat more.