Home

&nbsp>&nbsp

Companies

&nbsp>&nbsp

Talkdesk

Talkdesk
Talkdesk is a cloud-based contact center and AI software provider.
Growth Rate (y/y)
85%
2022
Revenue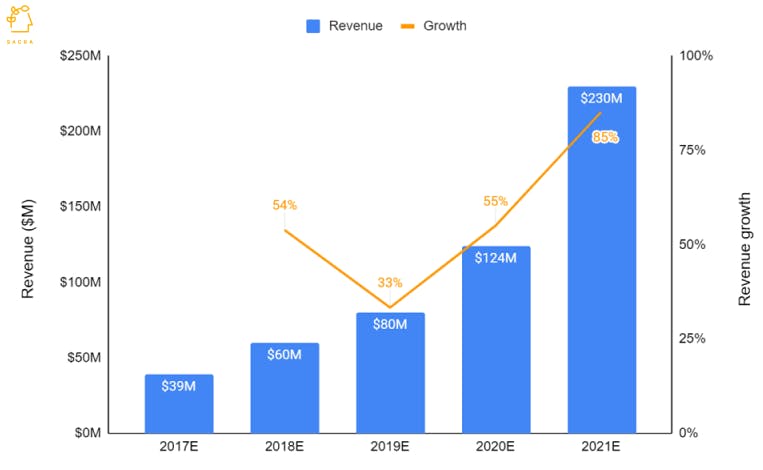 Talkdesk is estimated to have made $229.5M in 2021, an increase of 85% over 2020. It serves 1800+ global customers across 70 countries, including IBM, Acxiom, Hunter Douglas, and Trivago. The company achieved solid growth during the COVID-19 pandemic due to a surge in customer queries as people began working remotely. 
Talkdesk has an annual churn rate of 0%, which is surprising since seasonality is a given when dealing with sales departments. It accomplishes this by considering customers' seasonal needs during contract negotiations, so shifts in usage are baked in. Annual plans also give Talkdesk more cash flow up front. 
Valuation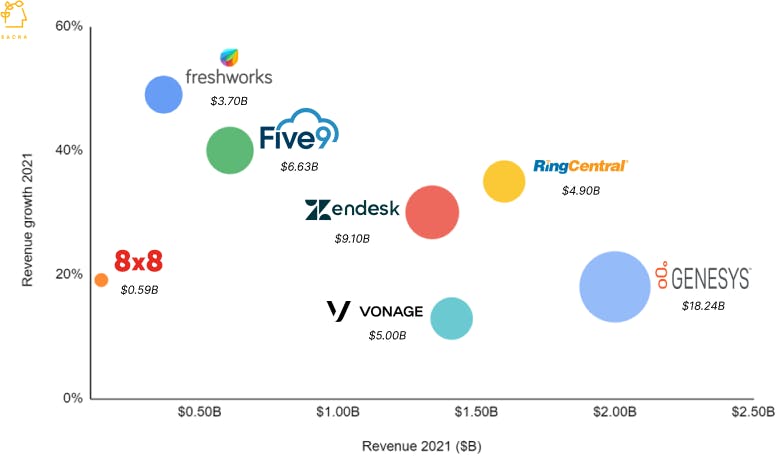 Talkdesk has raised $497.5M from notable investors such as Viking Global Investors, Franklin Templeton, Amity Ventures, and Willoughby Capital. The company was last valued at $10B, putting its valuation/revenue multiple at 43.6.     
Publicly listed customer service companies have lower multiples, in the range of 6 to 8. For instance, leading service-first CRM company, Zendesk, has a market cap of $9.1B and a multiple of 6.63. Freshworks, which delivers help desk support with automation, has a market cap of $3.7B with a multiple of 6.56. 
Business Model
Talkdesk is a subscription SaaS that primarily makes money by charging users for license fees. It attracts two types of clients: customers who need phone systems and telephone providers who need users. A business with 50 active users may pay Talkdesk between $5K and $7K a month, but it's moving upmarket.
Subscription-based pricing
Talkdesk requires users to subscribe for a minimum of three years with monthly fees starting at $75 per user, per month. This is much more expensive than other options, such as Freshworks ($18) and Kixie ($35). It doesn't disclose fees for a certain number of users or contract length. Payment methods include per-hour login usage and concurrent billing. The pricing model doesn't really scale well, making it tough on low-budget customers.
Talkdesk unlocks premium features per tier (four in total). These add-ons comprise workforce management, agent assist, and proactive outbound engagement. Customers who want even more support can request a standby technical account manager.
Horizontal customer base  
Talkdesk sells to a broad range of industries. Aside from the usual suspects, Talkdesk targets retail & ecommerce, travel & hospitality, and the public sector. More industries will likely follow, as cloud-based contact centers become increasingly widespread. This diverse customer base mitigates the risk of overreliance on any single vertical. Having multiple sources of revenue enables Talkdesk to expand into new geographic markets.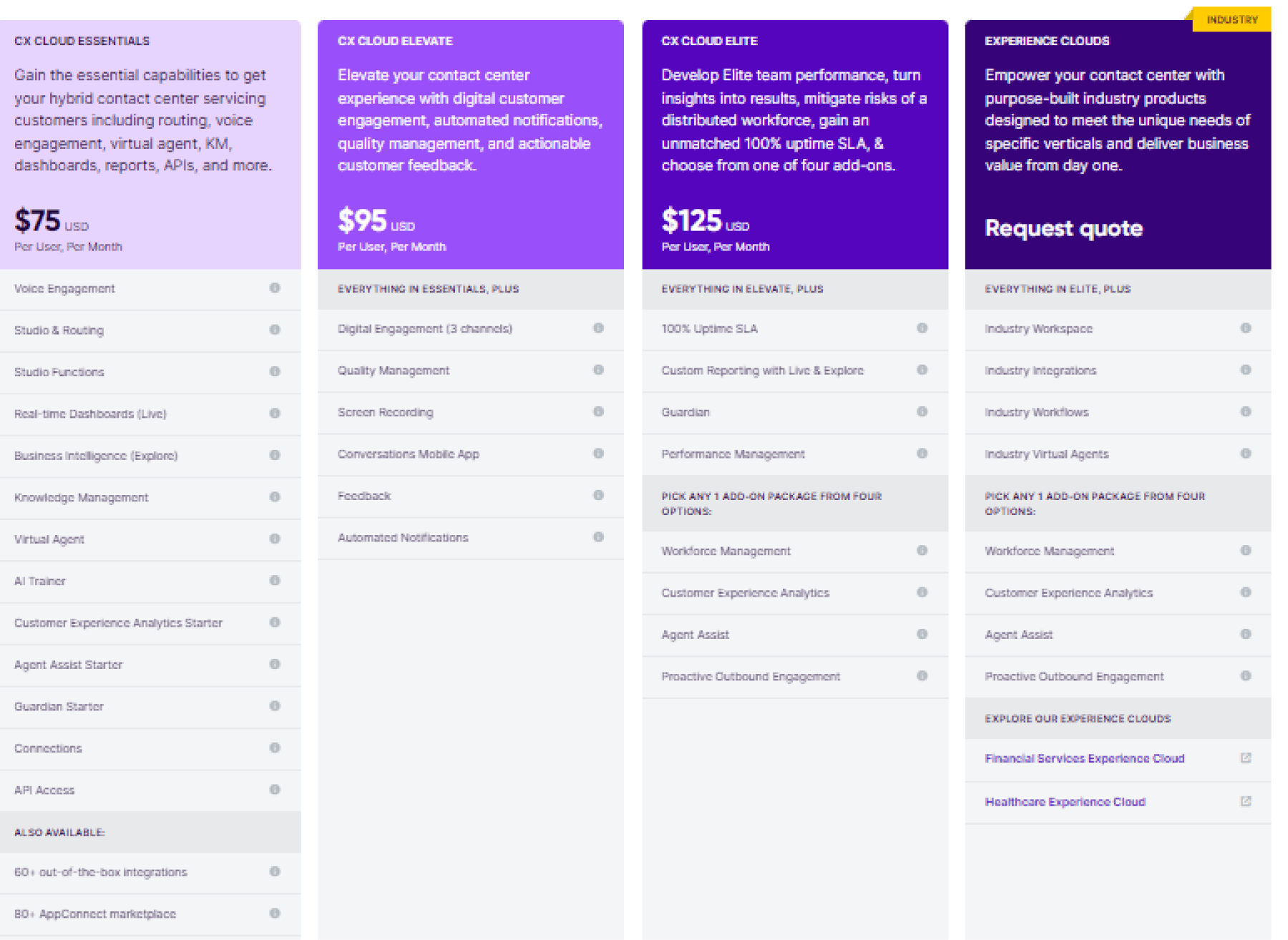 Product
Talkdesk, at its core, is a cloud contact center platform that enables users to manage customer conversations on their desired channel, including voice, email, SMS, chat, and social media. Besides automating processes, Talkdesk provides quality management, real-time agent assistance, and customer experience analytics. The company offers a 100% uptime guarantee.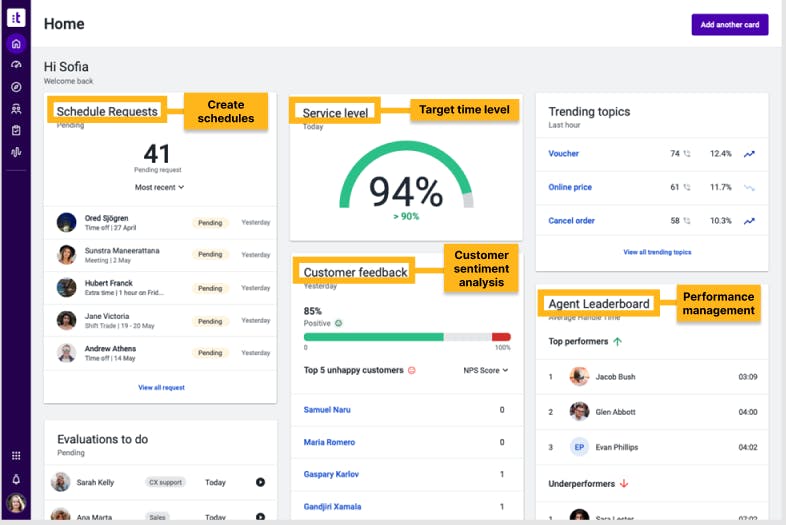 Talkdesk can integrate with a variety of third-party tools, notably Salesforce, Zoom, Microsoft Teams, and Epic. After integration, supervisors receive access to call center metrics that predict future consumer behavior. The knowledge management feature helps them obtain relevant data faster. The AI Trainer, a human-in-the-loop AI model training product, is for even quicker operations. 
The main advantage of Talkdesk is ease-of-use. The platform's open API environment allows users to find information without taking a lot of steps. Additionally, Talkdesk automatically synchronizes customer data to display insights the moment a call is received. So far, the results are positive: 19% CSAT improvement, 20% agent productivity improvement, and 23% wait time reduction.
Competition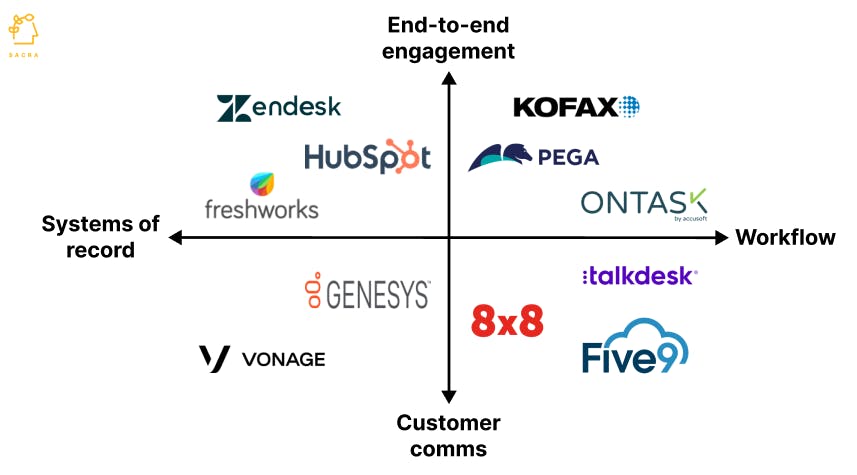 Talkdesk is competing in a saturated space. Big players that offer a full CRM solution and new entrants that dominate a particular niche within CCM are all eating into its market share.
Big Tech
Unlike Talkdesk, which is suited for contact centers, these companies—like Zendesk, Freshworks, and Freshworks—don't just concentrate on messaging, they provide a comprehensive set of services, from reporting and analytics to community forums. They're geared towards corporates that require extensive features.
Not only do both Zendesk and Freshworks cover contact centers, but they also delve into sales and marketing as well as HR management. Hubspot is another company that monitors the entire customer journey in one, central place. All three of them are known for their flexibility and low cost.  
Systems of record and workflow  
More and more startups are focusing on these two particular CCM segments. Systems of record store important information and streamline operations. For example, Mailchimp automates the creation of marketing campaigns. Conversely, workflow tools improve productivity by coordinating the flow of daily tasks. Twilio Engage collects customer data, which lets marketers define a workflow for each set of customers, resulting in a high level of personalization. 
Direct competitors 
Ultimately, Talkdesk does a little bit of everything for contact centers, so it doesn't have many direct competitors. 
8x8 is the most similar alternative, catering to businesses with high call volumes in highly regulated industries, like healthcare and insurance. The primary difference between the two is that 8x8 has its own integrated unified communications offering, while Talkdesk is an independent provider. 
TAM Expansion
Steadily growing market
The customer communications management (CCM) market is forecasted to hit $2.75B by 2028 from $1.32Bn in 2021 at a CAGR of 11.4%. Changing consumer preferences caused by the COVID-19 pandemic have heightened interest in digital channels and a rising number of SMEs are embracing SaaS to retain clients.
43% of customers prefer contact centers that use bots to simply service. Thus, 29% of all businesses have installed live chat software to meet this demand. Companies like Talkdesk, which supports omnichannel engagement via AI software and third-party integrations, are primed for growth. 
New features  
In the last year or so, Talkdesk released two major features: Workspace and Builder. The former is a customizable interface for contact center teams, while the latter is a suite of services for customization across workspaces, routing, reporting, and integrations. Both products are part of the general strategy of moving upmarket.  
Talkdesk is also launching specific tools for certain industries, such as finance and healthcare. Zoning in on the unique pain points that each vertical faces helps it stand out from more generic solutions. Furthermore, the company can strengthen customer relations by addressing particular needs.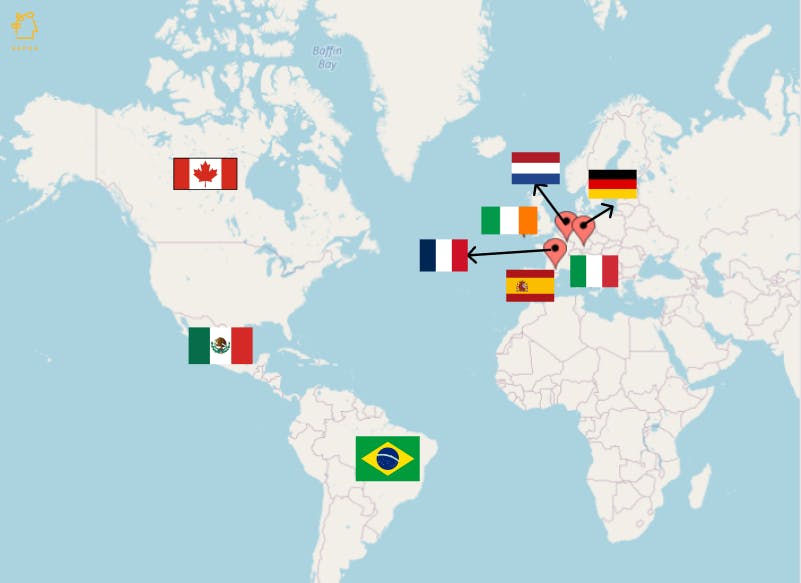 International expansion
Talkdesk has recently expanded into Australia, Brazil, Canada, France, Germany, Ireland, Italy, Mexico, the Netherlands, Southeast Asia, and Spain. It's able to establish a global presence by strategically distributing eight data centers across the world, connecting customers to the closest one around them.
Fundraising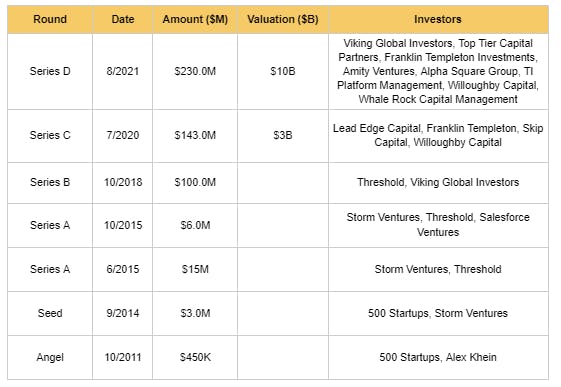 Risks
Feature overload  
Talkdesk's wide range of tools could be a double-edged sword. Although it's beneficial for moving upmarket, original users may feel overwhelmed and decide to choose a less complex customer communications platform. Small businesses with basic contact requirements and tight budgets will consider advanced AI-powered tools to be overkill. 
Team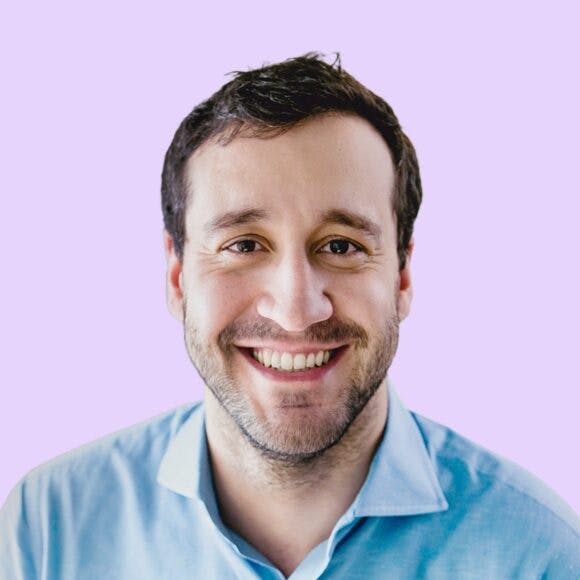 Tiago Paiva
CEO & Founder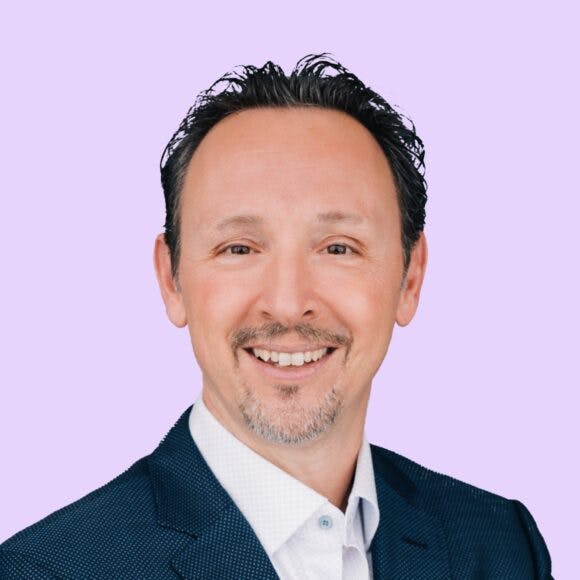 Anthony Barbone
Chief Revenue Officer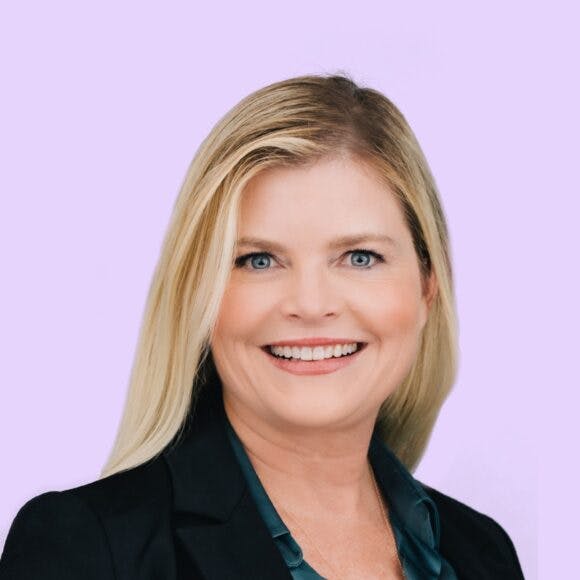 Laura Butler
Chief Human Resources Officer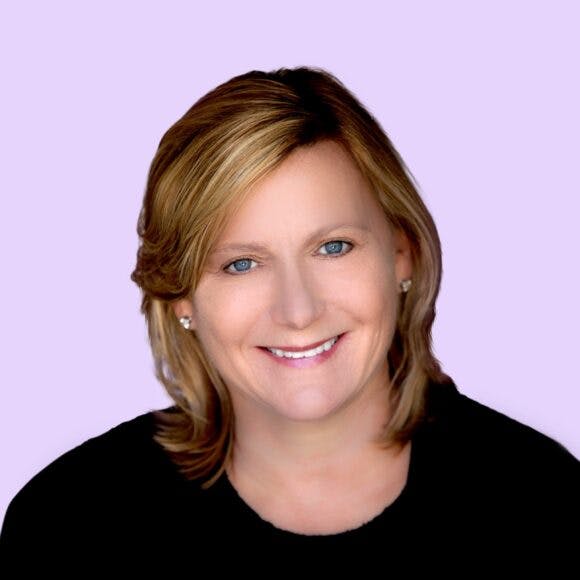 Sydney Carey
Chief Financial Officer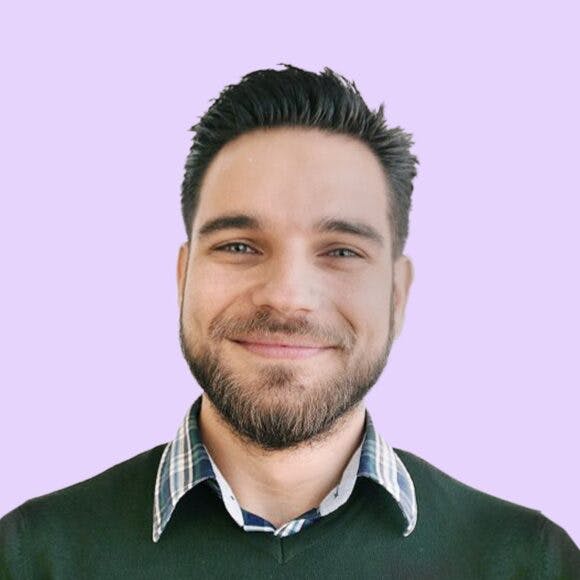 Raoul Felix
Chief Technology Officer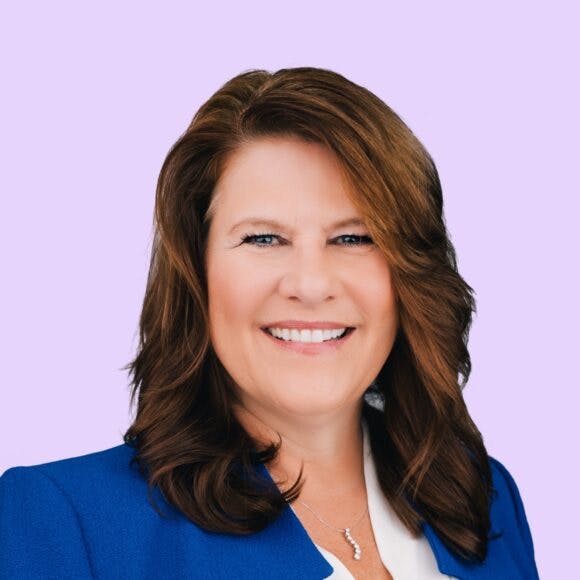 Kathie Johnson
Chief Marketing Officer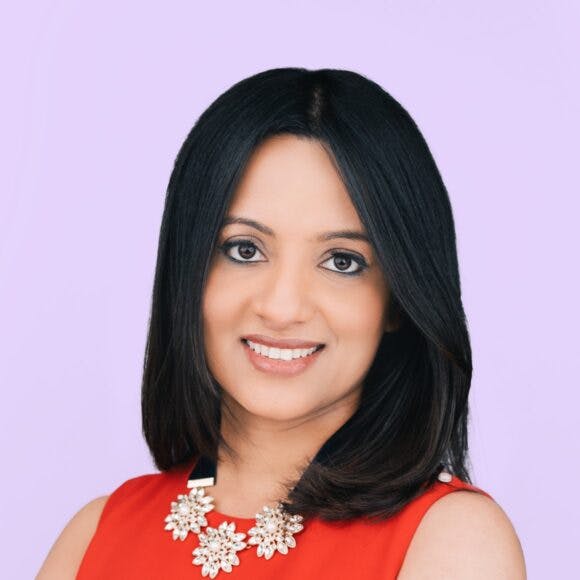 Charanya Kannan
Chief Product & Engineering Officer Interim Chief Customer Officer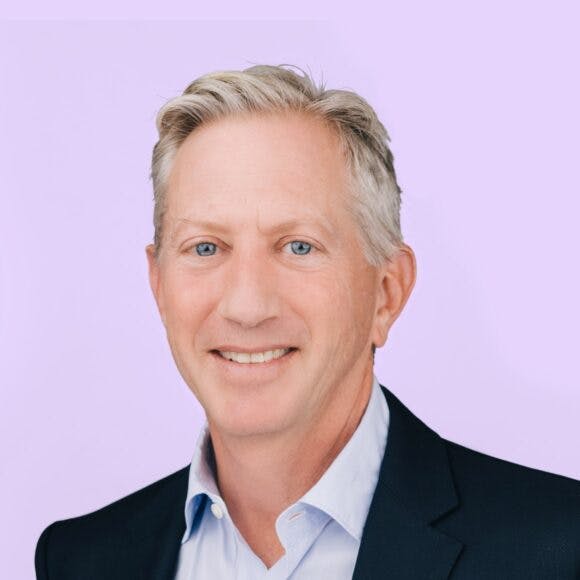 David Middler
Chief Legal Officer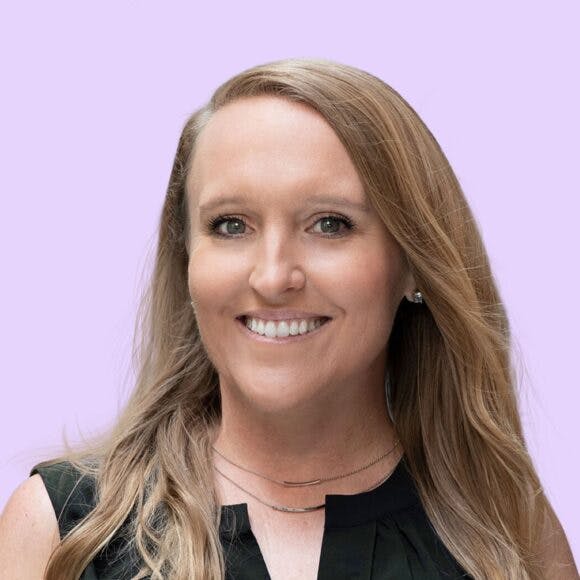 Dr. Shauna Geraghty
Senior Vice President, Head of People and Operations
Disclaimers
This report is for information purposes only and is not to be used or considered as an offer or the solicitation of an offer to sell or to buy or subscribe for securities or other financial instruments. Nothing in this report constitutes investment, legal, accounting or tax advice or a representation that any investment or strategy is suitable or appropriate to your individual circumstances or otherwise constitutes a personal trade recommendation to you.
Information and opinions presented in the sections of the report were obtained or derived from sources Sacra believes are reliable, but Sacra makes no representation as to their accuracy or completeness. Past performance should not be taken as an indication or guarantee of future performance, and no representation or warranty, express or implied, is made regarding future performance. Information, opinions and estimates contained in this report reflect a determination at its original date of publication by Sacra and are subject to change without notice.
Sacra accepts no liability for loss arising from the use of the material presented in this report, except that this exclusion of liability does not apply to the extent that liability arises under specific statutes or regulations applicable to Sacra. Sacra may have issued, and may in the future issue, other reports that are inconsistent with, and reach different conclusions from, the information presented in this report. Those reports reflect different assumptions, views and analytical methods of the analysts who prepared them and Sacra is under no obligation to ensure that such other reports are brought to the attention of any recipient of this report.
All rights reserved. All material presented in this report, unless specifically indicated otherwise is under copyright to Sacra. Sacra reserves any and all intellectual property rights in the report. All trademarks, service marks and logos used in this report are trademarks or service marks or registered trademarks or service marks of Sacra. Any modification, copying, displaying, distributing, transmitting, publishing, licensing, creating derivative works from, or selling any report is strictly prohibited. None of the material, nor its content, nor any copy of it, may be altered in any way, transmitted to, copied or distributed to any other party, without the prior express written permission of Sacra. Any unauthorized duplication, redistribution or disclosure of this report will result in prosecution.