Home

&nbsp>&nbsp

Companies

&nbsp>&nbsp

Justworks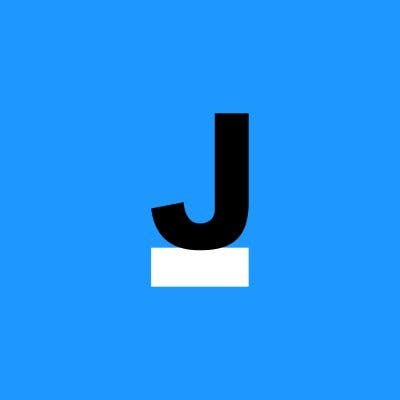 Justworks
Justworks sells HR and payroll SaaS and insurance products to SMBs.
Growth Rate (y/y)
32%
2021
Revenue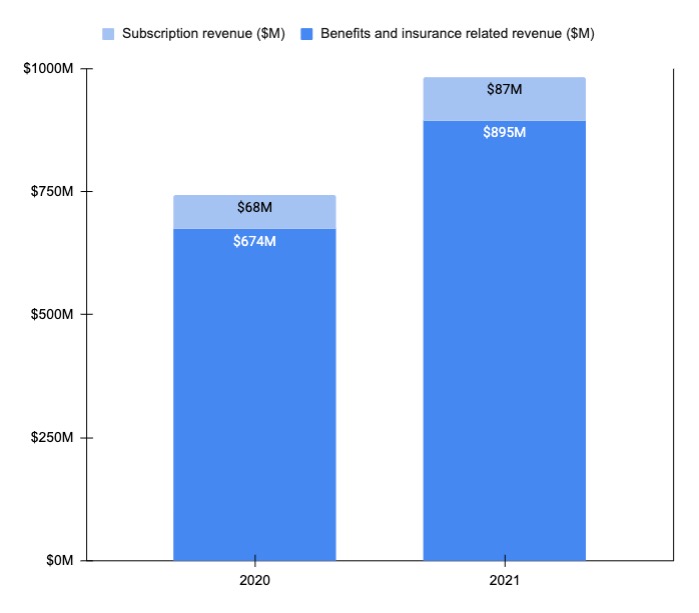 Justworks made $982.7M in FY2021, an increase of 33% over FY2020. Its revenue mix consists of two revenue streams: subscription revenue from payroll and HR software and insurance and benefits related billing to customers.
SMBs pay a fixed monthly per-employee subscription to Justworks to access the HR, payroll and benefits software. This is a high margin revenue stream with gross margin of more than 60%, which is comparable to the gross margins of some of the largest B2B SaaS companies like Coupa, Snowflake, and Twilio. However, this revenue stream is only 10% of its top line. 90% of its revenue comes from selling insurance plans to the PEO employees, with a gross margin of at most 6%. This reduces Justworks overall gross margin to 10.8%, significantly lower than any B2B SaaS company.
Valuation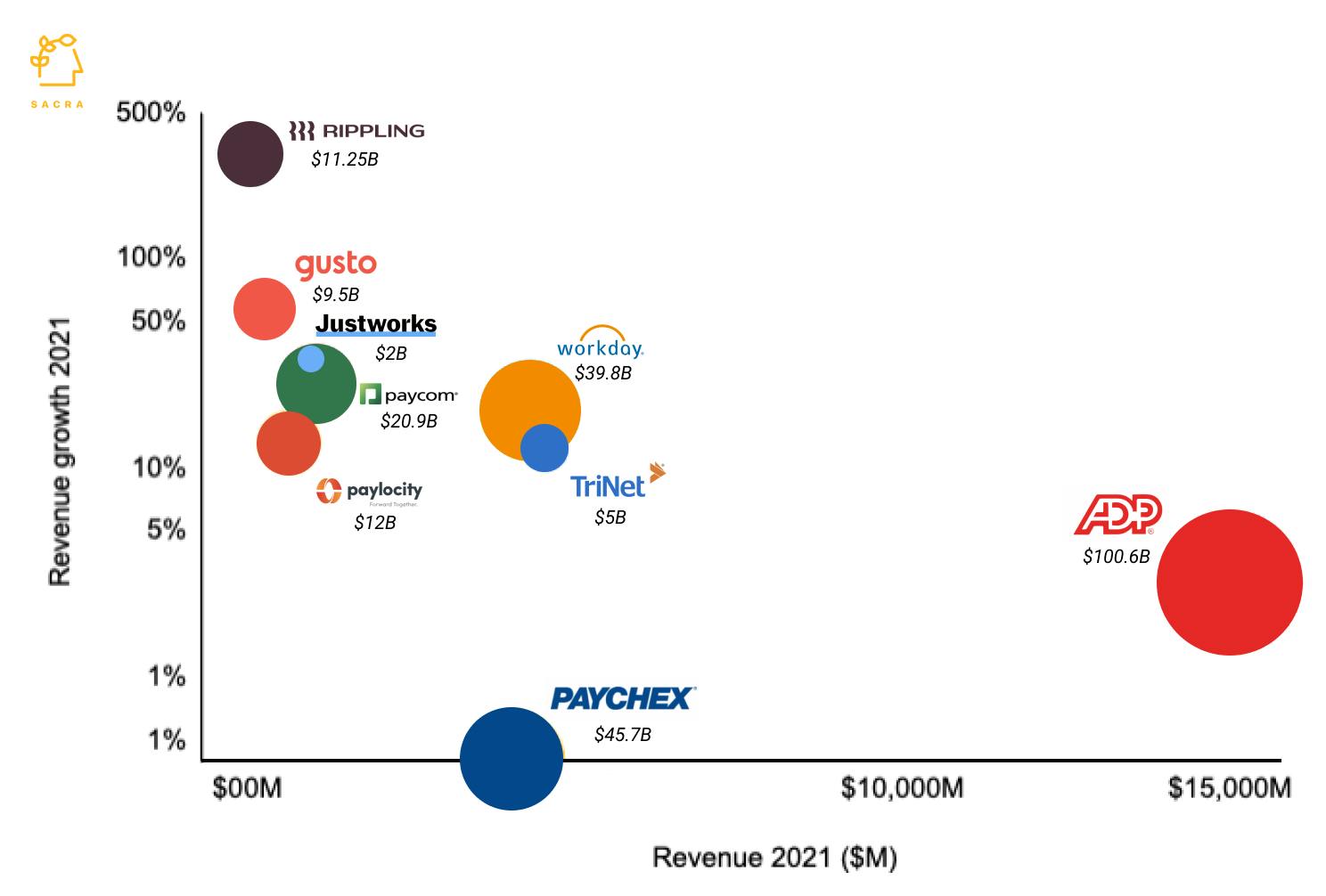 Note: Revenue, growth rate, and valuation as per publicly available information. Size of the bubble indicates valuation. Vertical axis is in log scale for visual clarity.
Justworks has raised $143M from investors such as FirstMark Capital, Union Square Ventures, and Bain Capital. Its last private valuation was $1.43B, and it filed an S-1 to go public in Jan 2022 at a valuation of $2B.
This puts its valuation to revenue multiple at 2x, which is much lower than other HR tech companies. Justworks's revenue mix makes its business model akin to an insurance distributor than a SaaS company and it is getting valued as such.
TriNet, which is also a PEO company, has a multiple of 1.1x as insurance-related low margin revenue forms 86% of its top line. Paycom, with 98% SaaS revenue has 19.8x multiple and Paylocity with 93% SaaS revenue has 18.9x multiple. 
Business Model
Before Justworks, the professional employer organization (PEO) was sold as a service to SMBs. Justworks wrapped it inside a modern SaaS product for SMBs with a web-based interface, self-serve user experience, and subscription-style pricing. 
As a PEO, Justworks co-employs all the employees of its SMB customers and becomes their employer for regulatory and tax purposes.
Currently, Justworks has 140,000 PEO employees, making it almost as large as Google or Apple. Justworks aggregates all of them to get health insurance rates and benefits that the SMB employees can not get otherwise, making the co-employment model a delivery mechanism for better insurance and benefits.
As a PEO, Justworks also acts as an SMB's outsourced HR function by running payroll, making account deposits, withholding and remitting payroll taxes, filing forms, maintaining compliance, and administering 401k and insurance. 
Justworks translates the PEO model into monthly subscription. SMBs can pay $59 per employee monthly to let Justworks handle their HR, payroll, and compliance, or $99 for getting access to benefits and insurance.
While this model abstracts away the complexities of payroll and compliance for SMBs, Justworks does a lot of manual heavy-lifting behind the scenes, reflected by its 1000+ workforce.
Product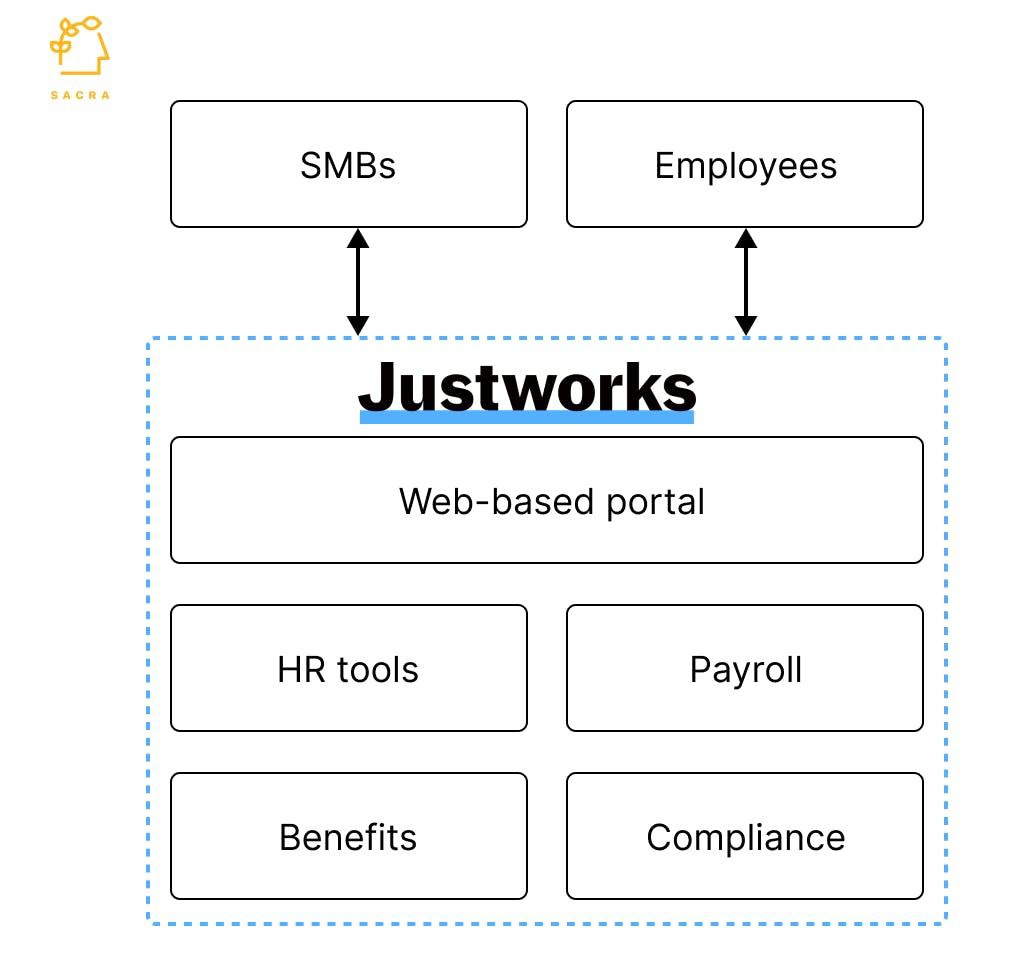 Justworks comprises four core products, accessible to SMBs and employees through a web-based portal and a smartphone app.
HR tools: These include core HR admin work like hiring and onboarding, managing paid time off, reports, and employee document center.
Payroll: Justworks payroll provides automated direct deposits, special payments such as bonuses and commissions, payroll tax in 50 states, timesheets, and integration with QuickBooks and Xero.
Benefits: Benefits management includes health insurance, dental/vision insurance, 401k, and commuter benefits. 
Compliance: Justworks manages withholding, reporting, and remitting taxes on SMBs' behalf, takes care of forms such as W2 and 1099, and manages unemployment insurance filings.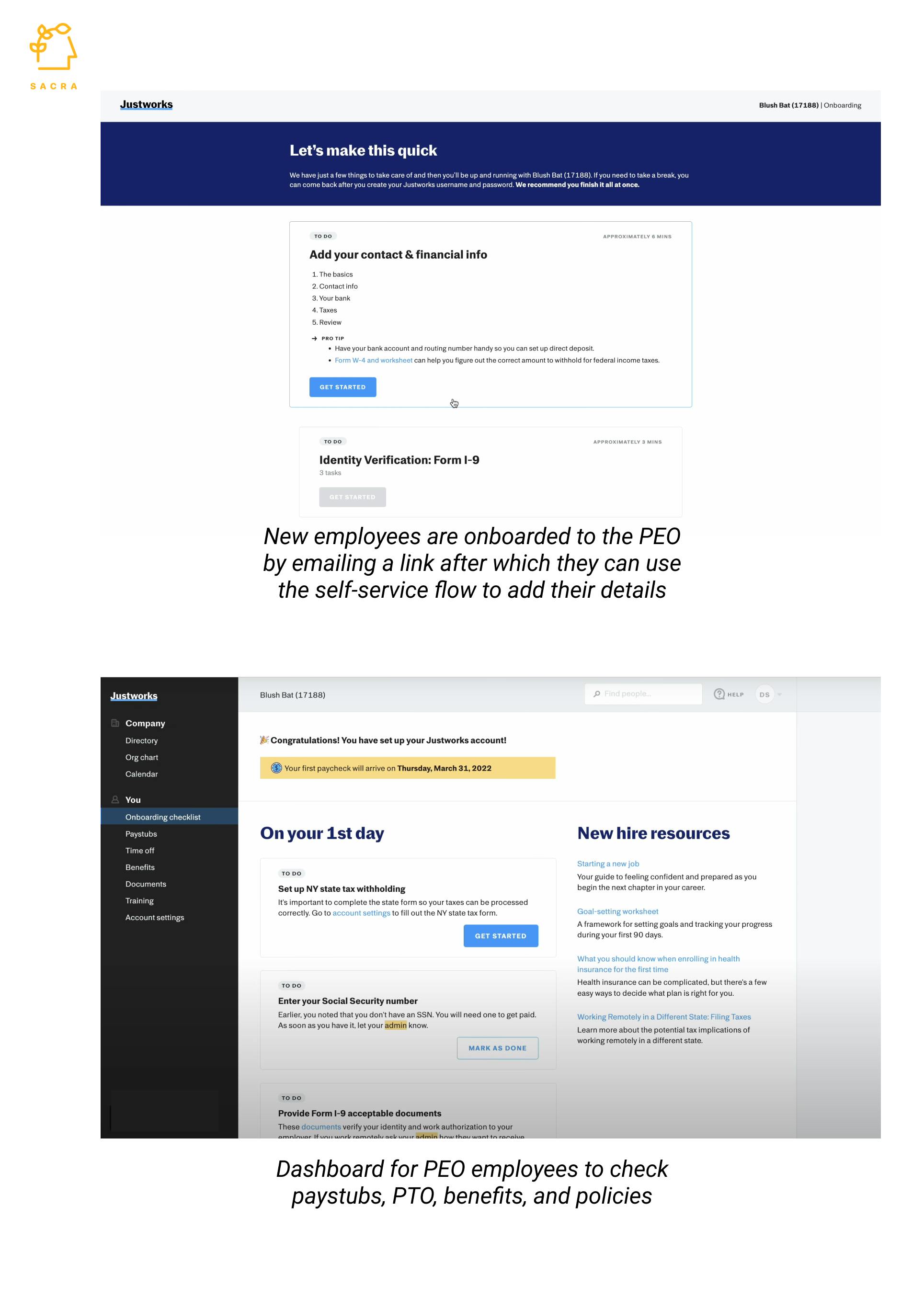 Competition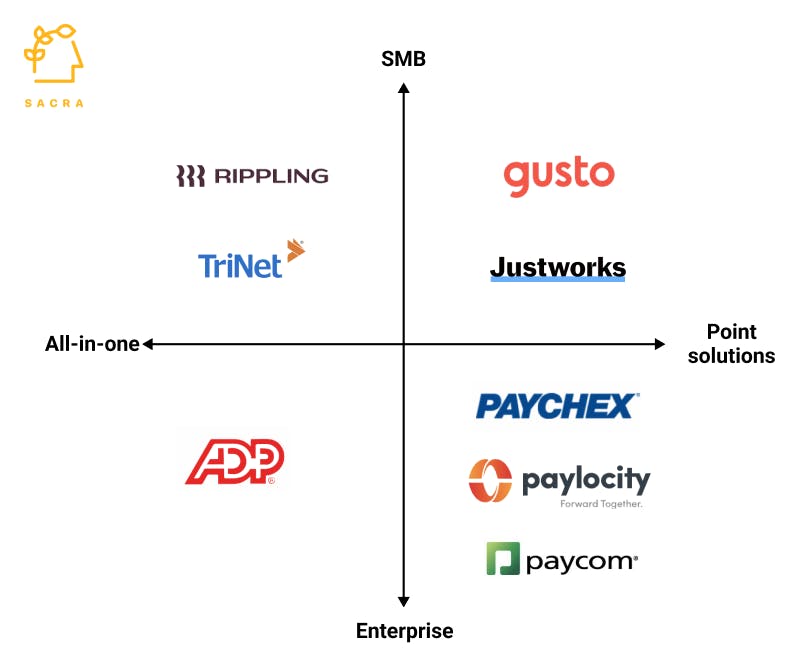 The market for HR and payroll for American SMBs is estimated to be valued at around $40B. When Justworks started, the sector was poorly served by the incumbents.
For instance, enterprise companies such as ADP ($100B) and Paychex ($45.7B) were expensive and lacked features for SMBs. TriNet ($5B), another PEO company that targets SMBs, had opaque pricing and lacked self-serve features even for straightforward tasks like adding/removing employees from PEO. Zenefits, which provided benefits for SMBs, didn't have payroll software and partnered with ADP.
Justworks was the first company that provided a vertically-integrated self-serve SaaS experience to SMBs with transparent pricing. 
However, competition has intensified in the SMB sector. Enterprise companies like ADP and Paychex launched dedicated SMB payroll products, capturing ~20% share of SMBs. Gusto ($9.5B) started as a low-cost payroll solution for SMBs and expanded into benefits and insurance distribution.
Unlike Justworks, which is vertically integrated across payroll, HR and benefits, Gusto has an ecosystem approach where they allow insurance brokers and providers to integrate with Gusto. Rippling ($11.5B), which started as a payroll company, has grown rapidly with ambitions to take up every employee-related use case, such as IT and expense management. It also provides a PEO product for SMBs where they can switch off the PEO but still keep the HR and payroll tools.
TAM Expansion
Justworks can sell banking products such as cards, insurance, or deposits by building them in-house or as a distributor for others. SMB employees regularly use the Justworks portal for pay stubs and benefits, which makes it easier for Justworks to sell them financial services.
This is a key advantage over neobanks such as Chime and Dave, which have to invest heavily in marketing to attract customers. Banking also provides Justworks a higher margin revenue stream. 
COVID accelerated the trend of remote employees/contractors spread across different countries. There's an 83% increase in job posts mentioning time/location flexibility in 2021 compared to 2019.
Deel, which started as a tool for paying international contractors, has raised $629M behind its vision of a unified global and domestic payroll platform. Justworks can expand its domestic PEO model to the international Employer of Record (EOR) model to unlock global talent for SMBs.
Risks
Scaling up business profitably
One of the biggest challenges for Justworks is to scale profitably. Justworks has two levers to increase its SaaS revenue: subscription price and the number of employees it covers.
As SMBs are price sensitive, it cannot increase price too much without risking churn. Also, an SMB only has a handful of employees, thus Justworks needs to acquire a lot of SMBs to move the needle. This is in contrast to enterprise SaaS payroll companies that acquire a large swath of employees with every new customer.
Thus, high-margin SaaS revenue has growth constraints. On the other hand, the benefits and insurance is a systemically low margin business that cannot contribute much towards profitability. This combination can make it difficult for Justworks to become sustainably profitable.
As SMBs grow in size, they may outgrow the features provided by Justworks with its laser-like focus on serving SMBs. Thus, Justworks may end up losing some of its fastest growing and profitable customers.
Fundraising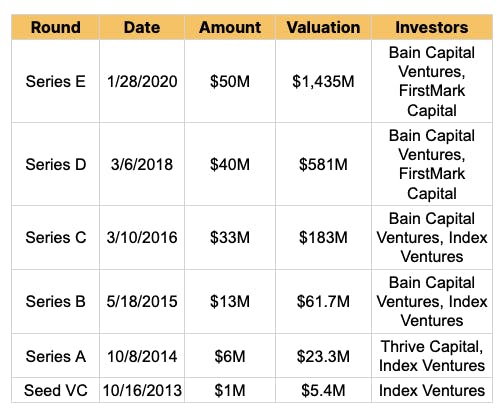 Team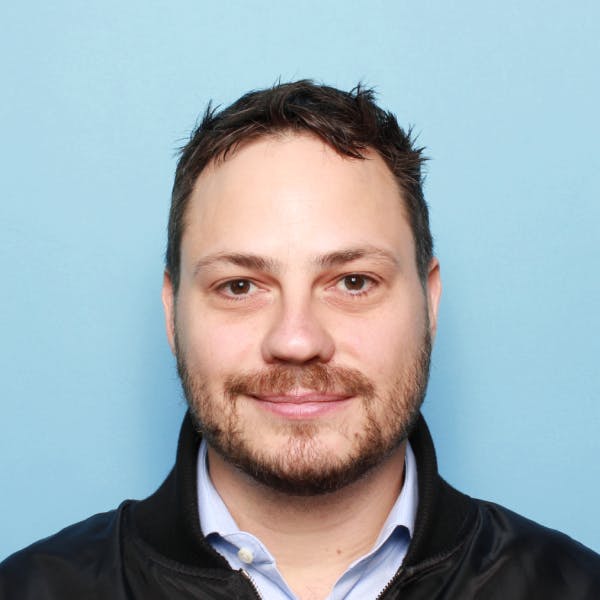 Isaac Oates
Founder and CEO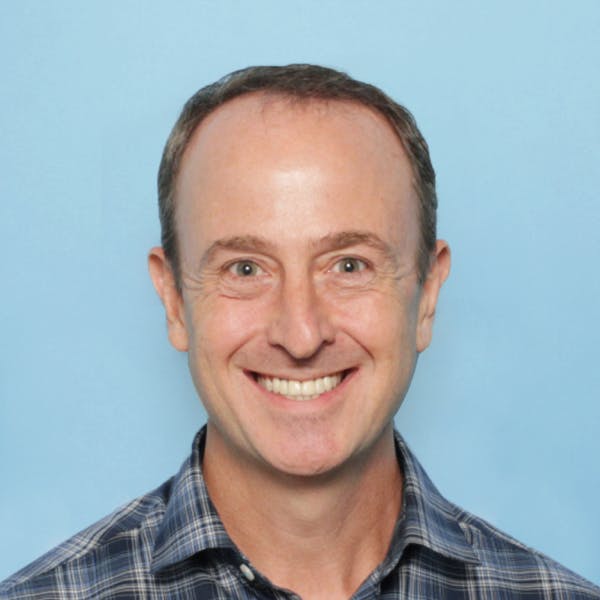 Michael Seckler
President and COO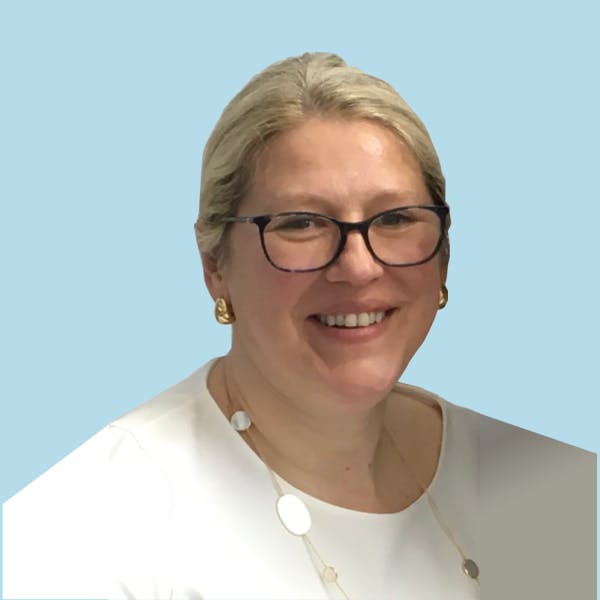 Aida Sukys
CFO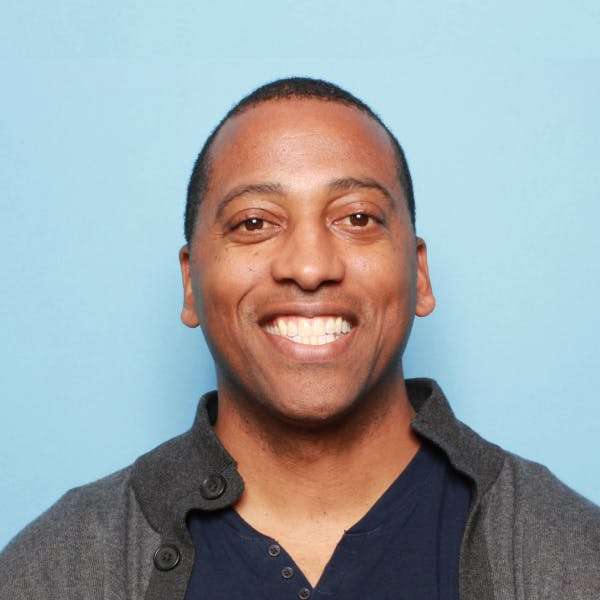 Mario Springer
General Counsel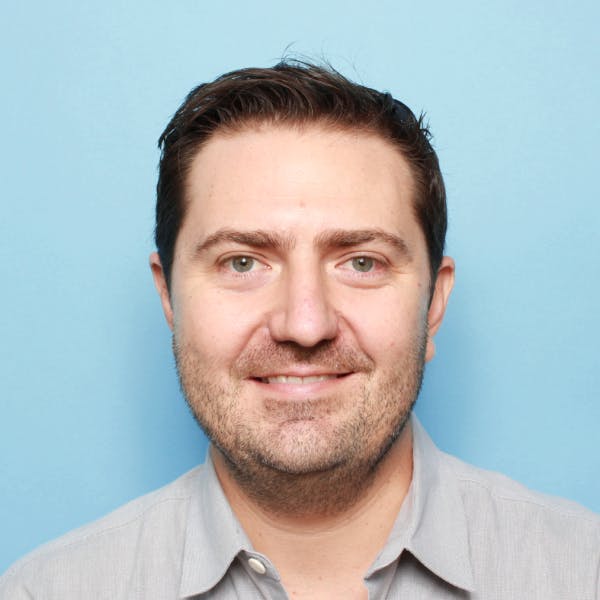 Robert Lopez
SVP, Sales and customer success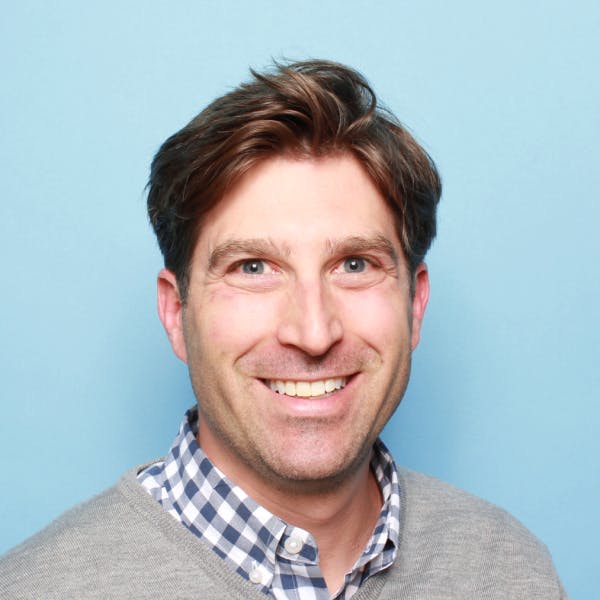 David Feinberg
SVP, Insurance programs and risk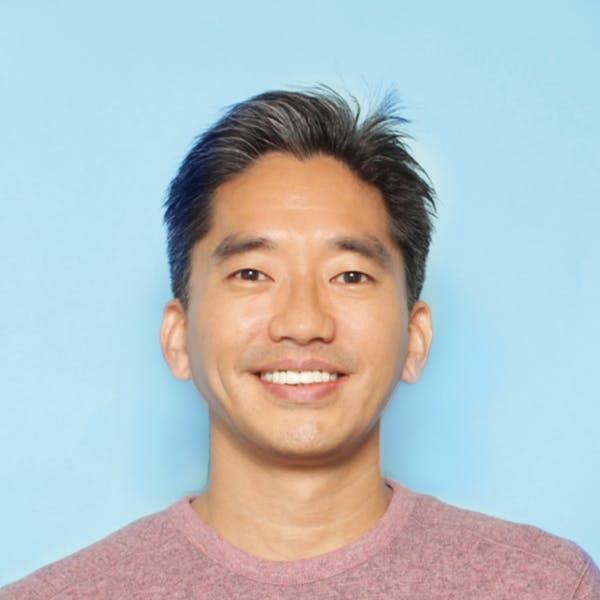 Yujin Kim
SVP, Engineering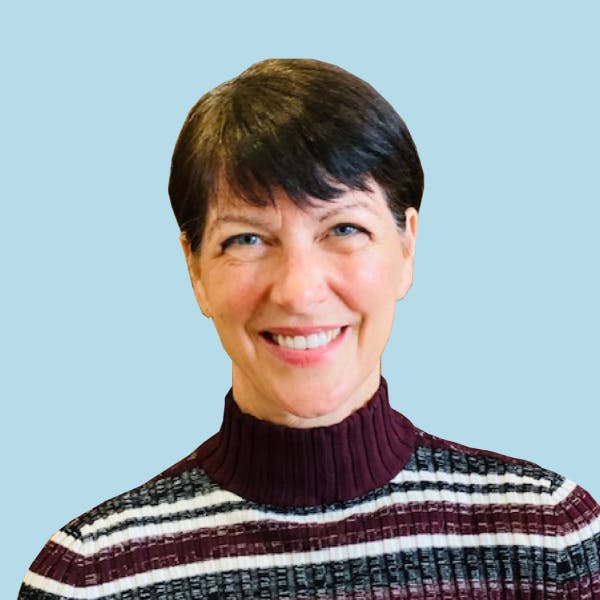 Allison Rutledge-Parisi
SVP, People
Disclaimers
This report is for information purposes only and is not to be used or considered as an offer or the solicitation of an offer to sell or to buy or subscribe for securities or other financial instruments. Nothing in this report constitutes investment, legal, accounting or tax advice or a representation that any investment or strategy is suitable or appropriate to your individual circumstances or otherwise constitutes a personal trade recommendation to you.
Information and opinions presented in the sections of the report were obtained or derived from sources Sacra believes are reliable, but Sacra makes no representation as to their accuracy or completeness. Past performance should not be taken as an indication or guarantee of future performance, and no representation or warranty, express or implied, is made regarding future performance. Information, opinions and estimates contained in this report reflect a determination at its original date of publication by Sacra and are subject to change without notice.
Sacra accepts no liability for loss arising from the use of the material presented in this report, except that this exclusion of liability does not apply to the extent that liability arises under specific statutes or regulations applicable to Sacra. Sacra may have issued, and may in the future issue, other reports that are inconsistent with, and reach different conclusions from, the information presented in this report. Those reports reflect different assumptions, views and analytical methods of the analysts who prepared them and Sacra is under no obligation to ensure that such other reports are brought to the attention of any recipient of this report.
All rights reserved. All material presented in this report, unless specifically indicated otherwise is under copyright to Sacra. Sacra reserves any and all intellectual property rights in the report. All trademarks, service marks and logos used in this report are trademarks or service marks or registered trademarks or service marks of Sacra. Any modification, copying, displaying, distributing, transmitting, publishing, licensing, creating derivative works from, or selling any report is strictly prohibited. None of the material, nor its content, nor any copy of it, may be altered in any way, transmitted to, copied or distributed to any other party, without the prior express written permission of Sacra. Any unauthorized duplication, redistribution or disclosure of this report will result in prosecution.