Home

&nbsp>&nbsp

Companies

&nbsp>&nbsp

Betterment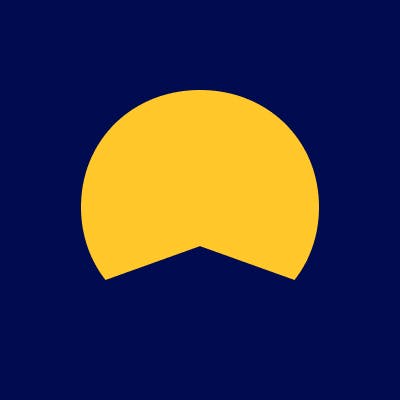 Betterment
Betterment is an investment management app with automated investments, financial planning, and cash accounts.
Growth Rate (y/y)
30%
2022
Revenue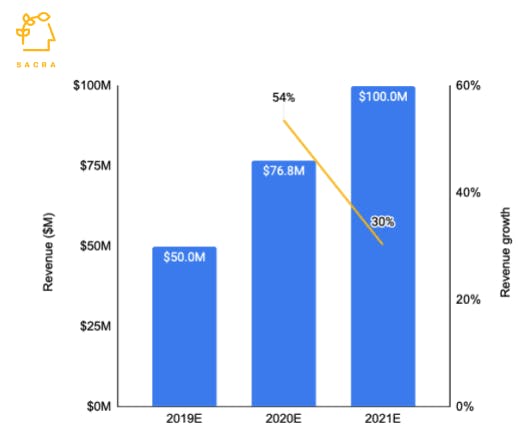 Betterment made an estimated $100M in 2021, an increase of 30% over 2020. Betterment makes most of its revenue from the portfolio management fees it charges as a percentage of total assets under management (AUM). Its AUM grew by 50% in 2020 and 18.5% in 2021. Most of this growth came from 401(k) services for SMBs and advisor services. Betterment's AUM growth slowed to 1.2% YoY in Q2 2022. We expect revenue growth to be sluggish in 2022 without a major upswing in AUM in the second half of the year.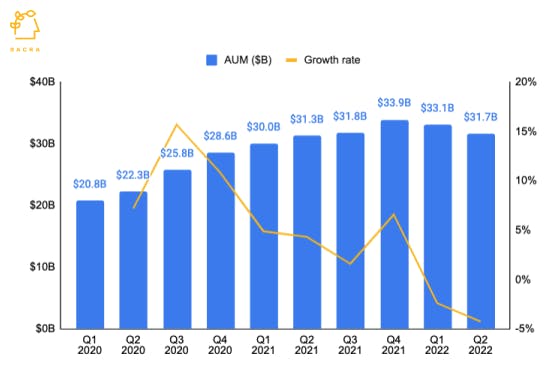 Valuation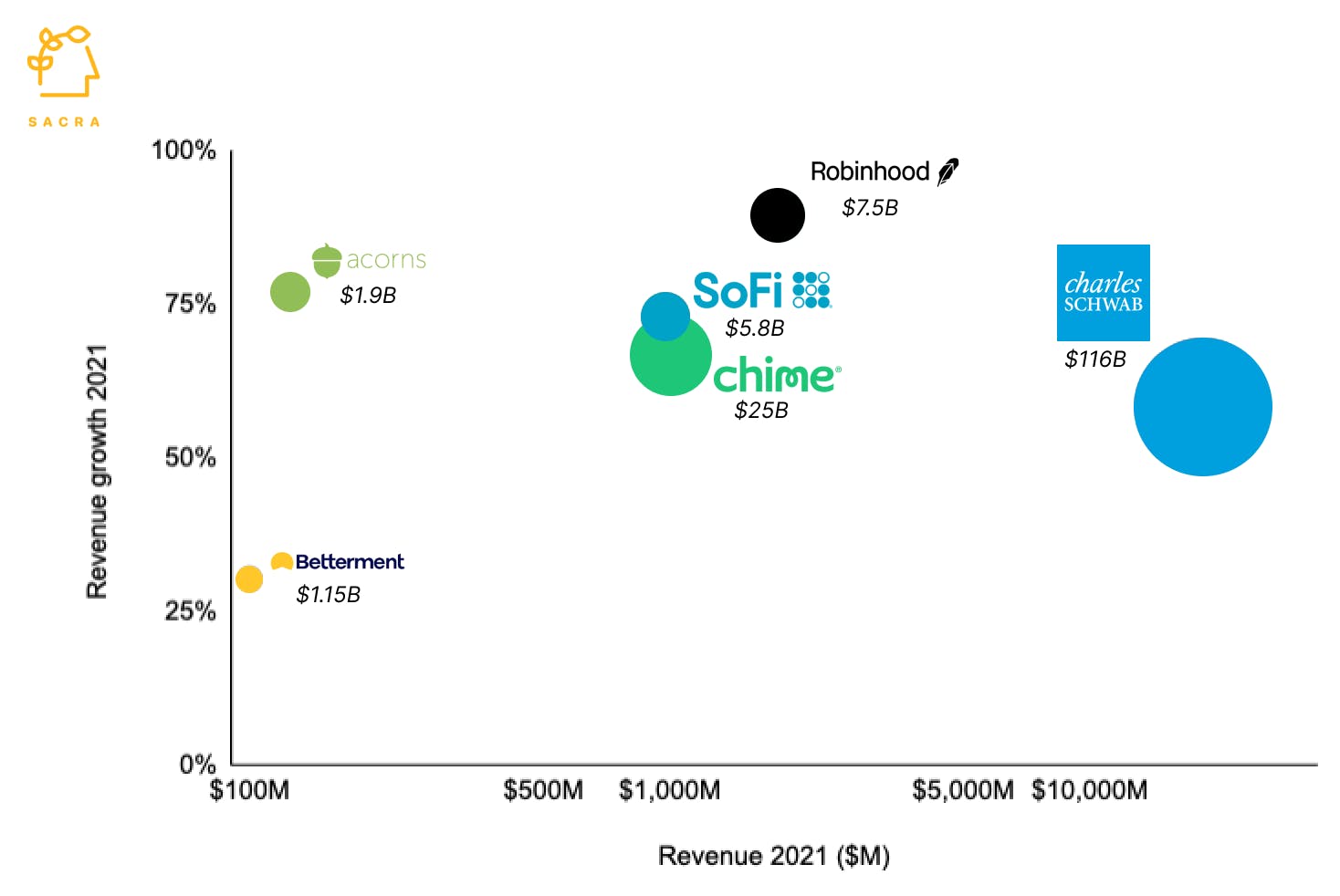 Note: Revenues, growth rates, and valuations based on publicly available information. Size of bubble reflects valuation. X axis is on log scale for visual clarity.
Betterment has raised $435M from Bessemer Venture Partners, Reinmkr, Anthemis, and Kinnevik. It was last valued at $1.3B for a valuation/revenue multiple of 13x. One of its investors, Kinnevik, has written down the value of its stake by 11%, implying a valuation of $1.15B and multiple of 11.5x.
Betterment's direct competitor Wealthfront was acquired by UBS for $1.4B, at an estimated multiple of 21x. Traditional investment management firms like Charles Schwab trade at a multiple of 6.3x while publicly traded fintechs trade at a 4.4x multiple, having lost considerable value in the last six months.
Business Model
Betterment is a robo-advisor that automatically decides an investor's asset allocation based on their preferences, financial goals, and risk appetite. The investment experience is offered from within its app and website, with an investor-friendly user interface. Unlike other investment firms, Betterment only invests in ETFs, which coupled with automation and digital-only service, allows them to charge a low management fee.
Betterment found product-market fit by providing DIY investors with a cost-effective investment service. These consumers typically found traditional investment firms too expensive. Later, Betterment added products for seasoned investors, SMBs, and investment advisors. It also offers neobank-like products such as interest-bearing cash accounts and debit cards to draw in young customers who are not interested in investing. 
It has five revenue streams:
Portfolio management fees: This is the largest component of its revenue. It has two plans: a digital-only investment service with a 0.25% fee and no minimum balance and hybrid investment service that provides calls with investment advisors at 0.4% fees and a $100k minimum balance.
Interchange: Betterment earns an interchange fee every time its debit cards are used. It offers a Visa debit card through nbkc Bank.

Partner banks: For Betterment's cash reserve product, it deposits funds with partner banks for which it earns a commission.
Advice packages: Betterment sells phone consultations with investment professionals that start at $299.
Employers: Betterment offers a 401(k) product to SMBs for their employees, for which it charges SMBs a SaaS-style monthly fee.
Product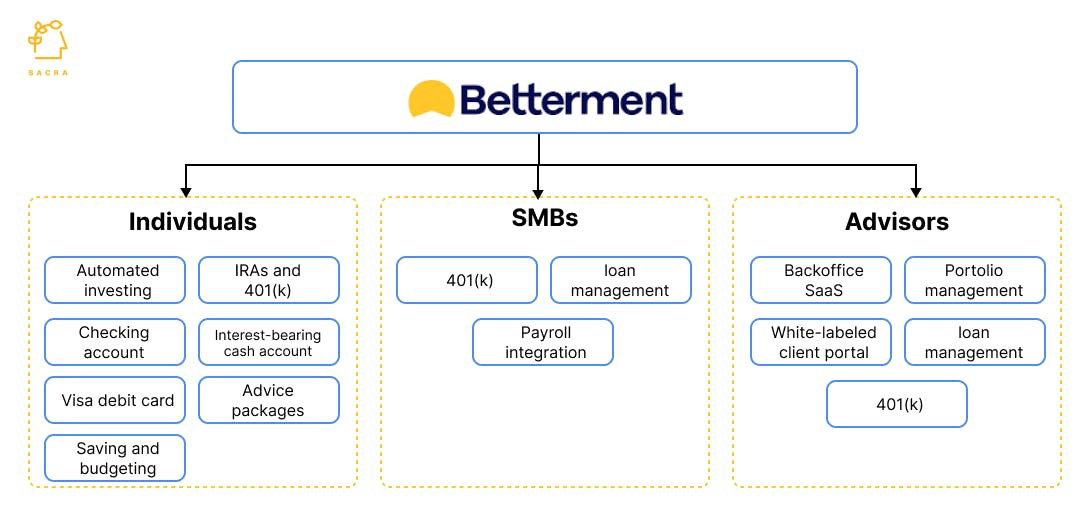 Betterment's products can be categorized into three buckets based on who uses them: individuals, SMBs, and advisors.
While the individual-focused products are designed to help them invest, SMB and advisor products are intended for them to offer Betterment as an investment service to their employees and clients. 
When onboarding customers, Betterment asks for their preferences and goals (retirement planning, buying a home, kids' college tuition, etc.), then sets up their monthly investment and matches them with its pre-built portfolio options. Once set up, its algorithms automatically invest monthly deposits and rebalance the portfolios to match customers' financial goals.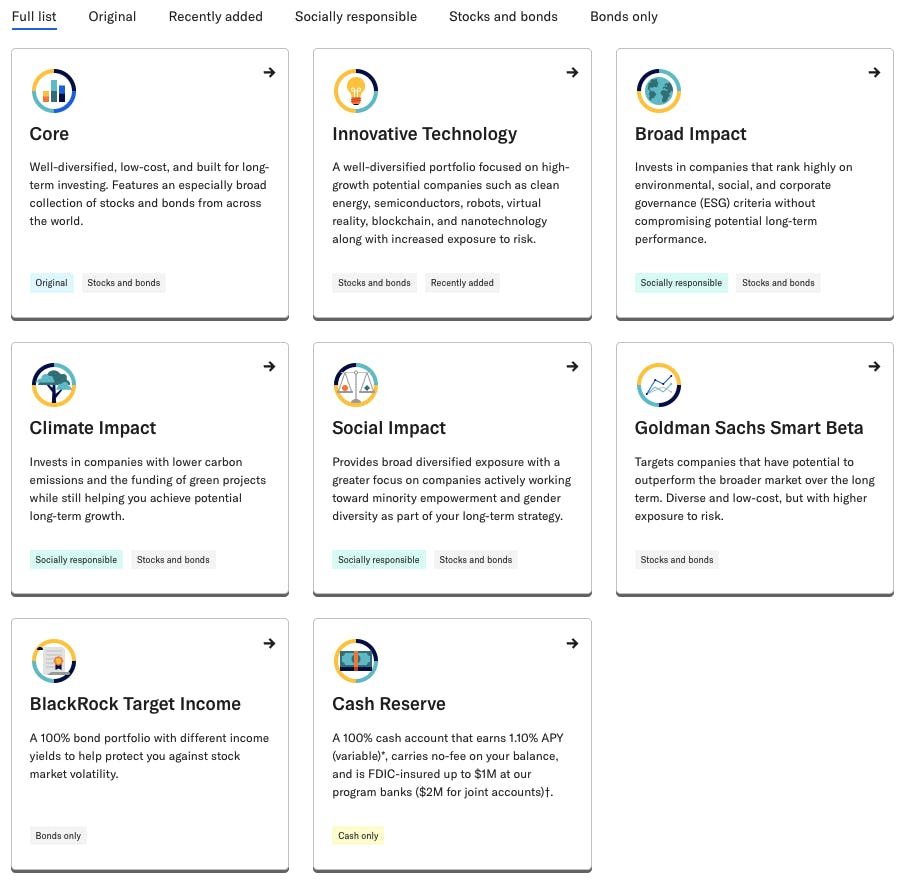 Pre-built portfolio options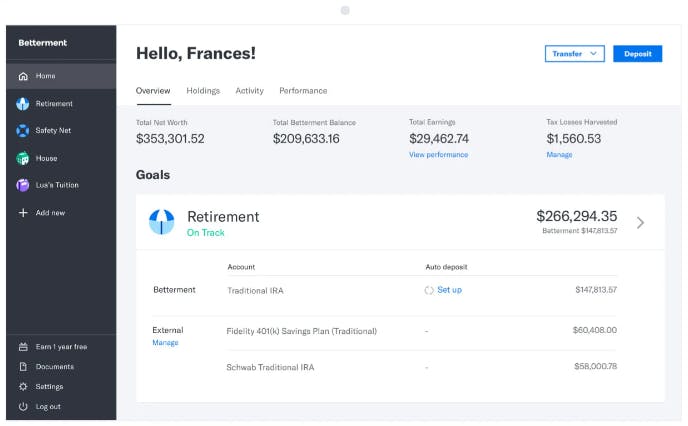 Competition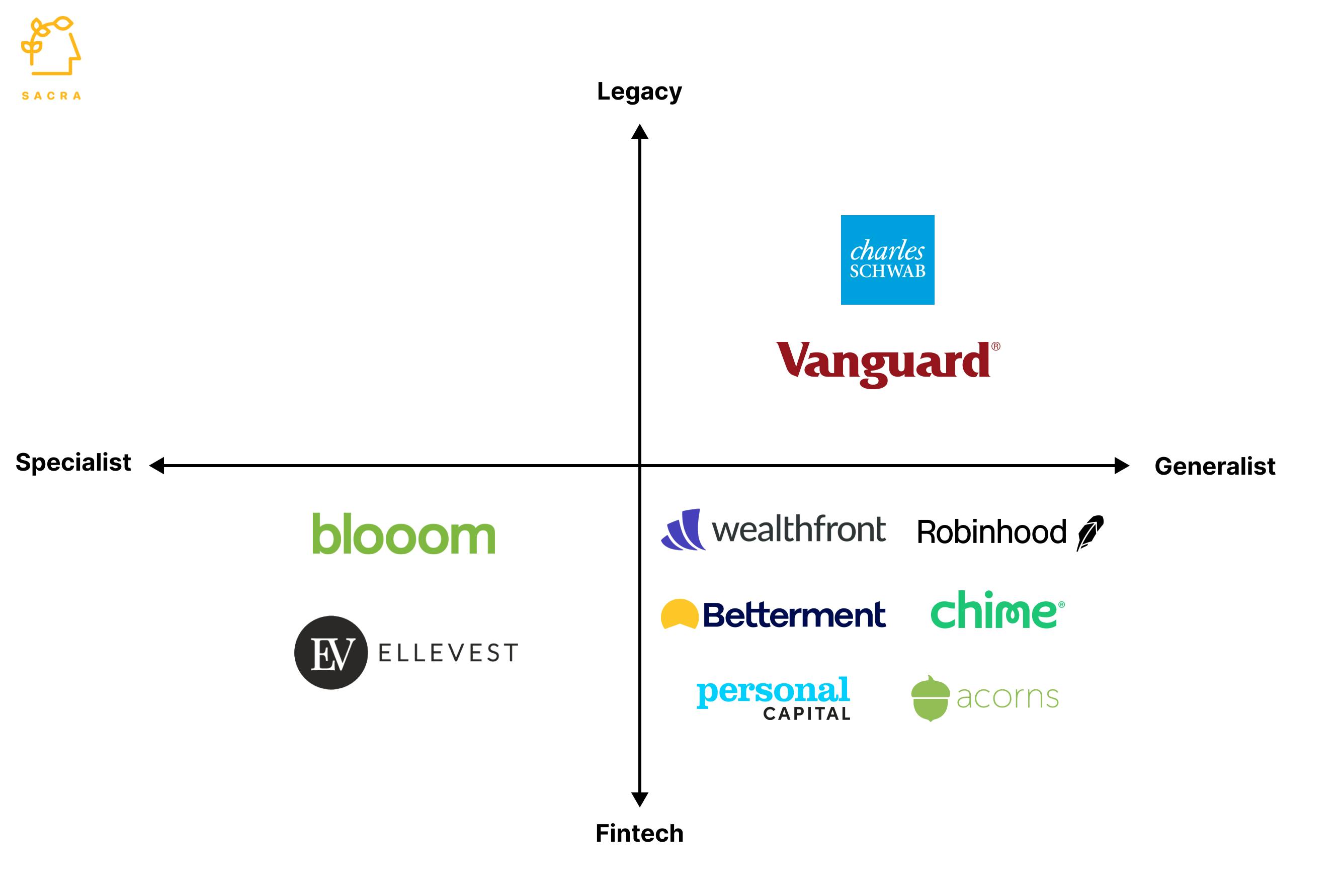 The US investment management market is becoming saturated with fintechs and legacy players offering their customers low-cost, robo-advisor investment services. The number of robo-advisor account holders grew to 3.5M in 2021, 2X from 2018, but their growth is expected to slow down to 10.4% YoY to reach 5.2M by 2025. 
Betterment competes with traditional players like Charles Schwab and Vanguard, which started rival robo-advisor services after the launch of Betterment. By leveraging their vast network and offering lower fees than Betterment, they have become the two largest robo-advisors by AUM. Apart from other robo-advisors such as Wealthfront and Personal Capital, Betterment also competes with fintechs such as Acorns (financial wellness), Chime (neobank), and Robinhood (DIY investment). Then there are specialist robo-advisors such as Ellevest (robo-advisor for women) and  Blooom (IRA and 401k) that cater to specific use cases.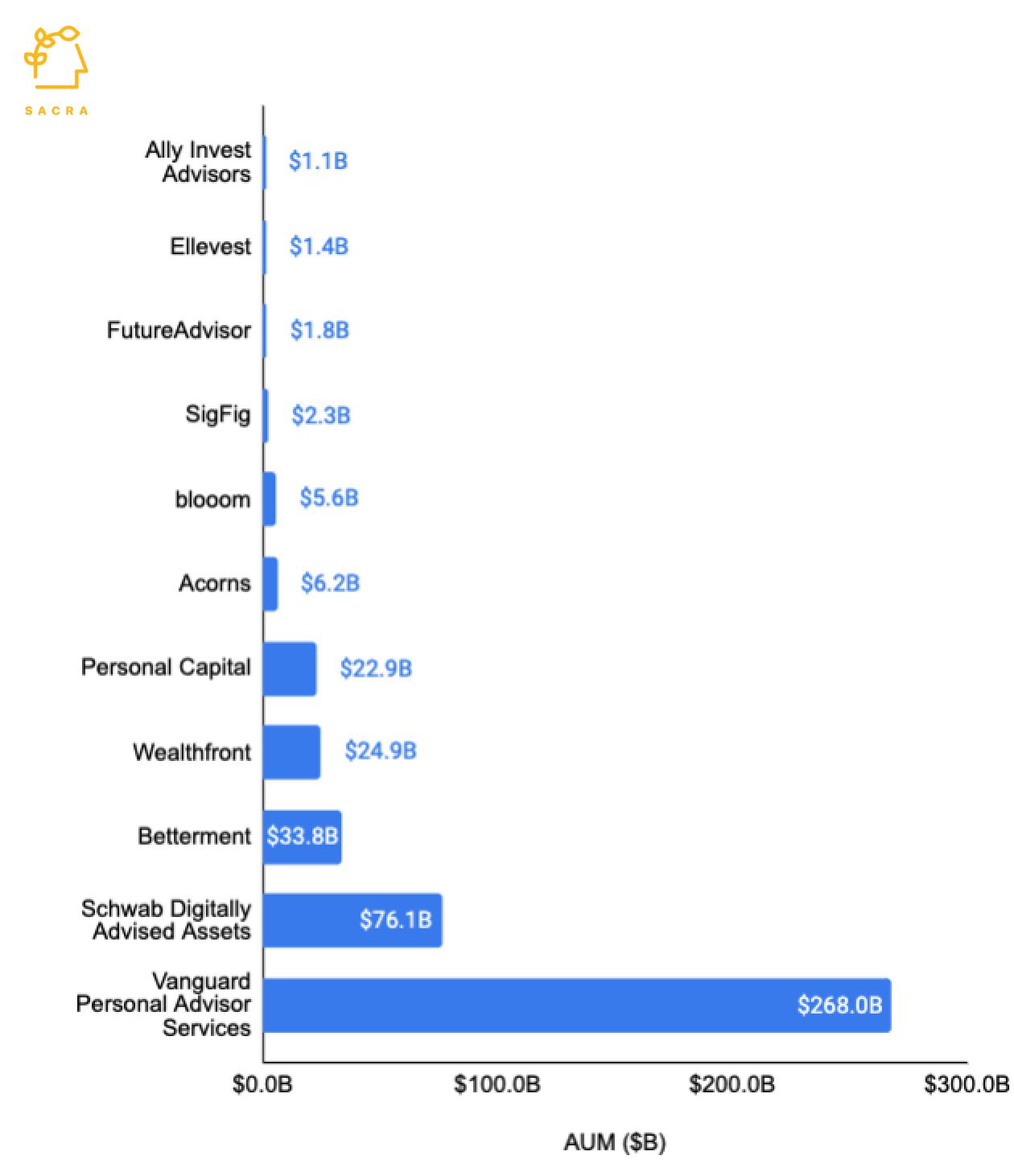 TAM Expansion
One of the ways for Betterment to grow is to offer more financial products to scale its AUM. It recently started offering student loan management service to SMBs for their employees post its acquisition of Gradvisor. Similarly, it acquired Makara, a robo-advisor for cryptocurrencies to give individuals and advisors access to crypto portfolios. Apart from investment products, it can consider credit cards, lending, and insurance, either directly or acting as a distributor for others. 
Another way for Betterment to grow is to expand automation beyond investment products to cash management products. It can scan customer's bank accounts to remove non-useful subscriptions, pay bills automatically, manage their budgets, and help them improve their savings. While this may not directly increase AUM, it creates a stickier customer experience, which can reduce churn and help Betterment attract new customers. 
Risks
One of the biggest challenges for Betterment is slowing user growth. One of the key criteria of success in investment services businesses is having a critical mass of users who can be monetized through different investment products. Furthermore, in the current weak market environment, people may choose to slow down investments, adding to the sluggish user growth.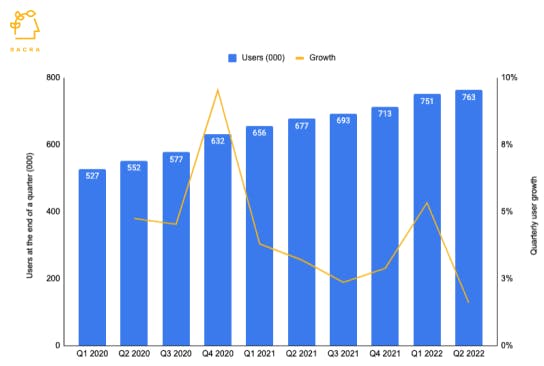 Betterment acquired users rapidly in the early years by offering a low cost investment service to DIY investors who found traditional investment management firms too expensive. However, now with traditional investment firms, neobanks, and other robo-advisor firms offering nearly identical products at similar management fees, there isn't much to differentiate one robo-advisor app from another. As the product becomes more commoditized, Betterment may struggle to acquire customers for its core investment service business.
Fundraising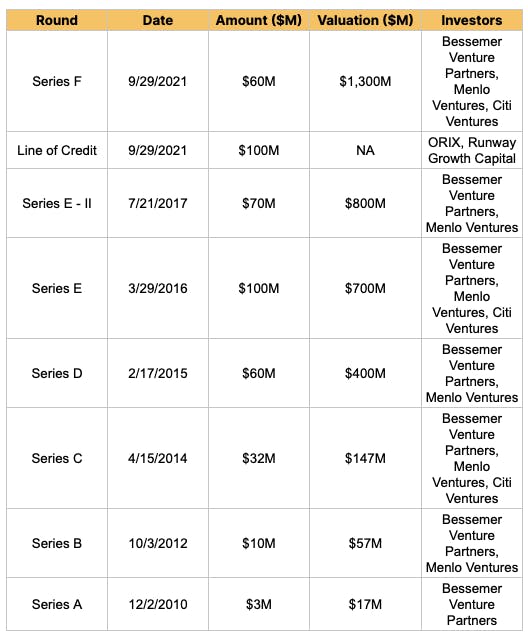 Team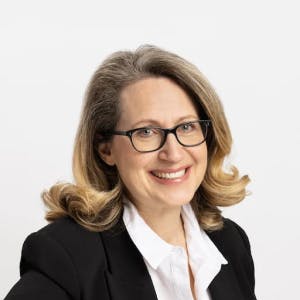 Sarah Levy
CEO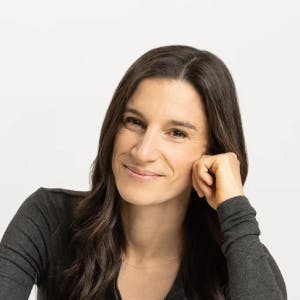 Sandy Lavipour
Head of Strategy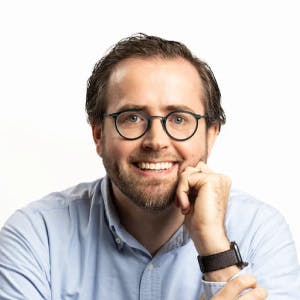 John Mileham
CTO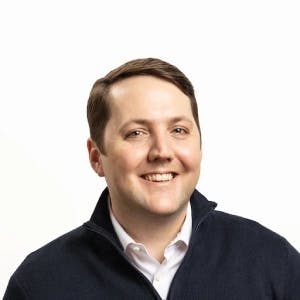 Peter Lorimer
CFO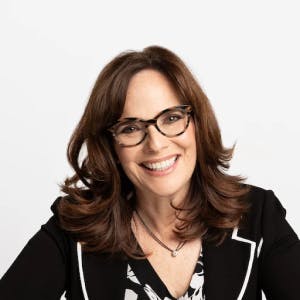 Kim Rosenblum
CMO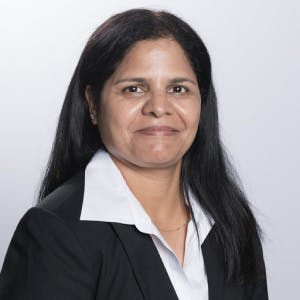 Kumud Sharma
Chief People Officer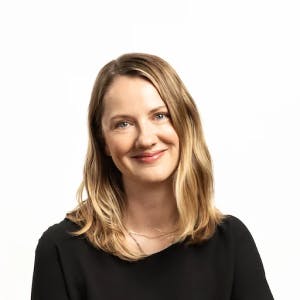 Johanna Richardson
Head of Product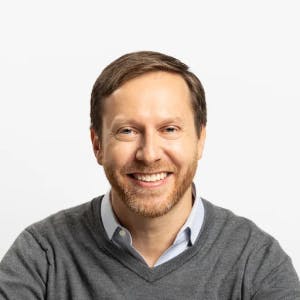 Seth Rosenbloom
General Counsel
Disclaimers
This report is for information purposes only and is not to be used or considered as an offer or the solicitation of an offer to sell or to buy or subscribe for securities or other financial instruments. Nothing in this report constitutes investment, legal, accounting or tax advice or a representation that any investment or strategy is suitable or appropriate to your individual circumstances or otherwise constitutes a personal trade recommendation to you.
Information and opinions presented in the sections of the report were obtained or derived from sources Sacra believes are reliable, but Sacra makes no representation as to their accuracy or completeness. Past performance should not be taken as an indication or guarantee of future performance, and no representation or warranty, express or implied, is made regarding future performance. Information, opinions and estimates contained in this report reflect a determination at its original date of publication by Sacra and are subject to change without notice.
Sacra accepts no liability for loss arising from the use of the material presented in this report, except that this exclusion of liability does not apply to the extent that liability arises under specific statutes or regulations applicable to Sacra. Sacra may have issued, and may in the future issue, other reports that are inconsistent with, and reach different conclusions from, the information presented in this report. Those reports reflect different assumptions, views and analytical methods of the analysts who prepared them and Sacra is under no obligation to ensure that such other reports are brought to the attention of any recipient of this report.
All rights reserved. All material presented in this report, unless specifically indicated otherwise is under copyright to Sacra. Sacra reserves any and all intellectual property rights in the report. All trademarks, service marks and logos used in this report are trademarks or service marks or registered trademarks or service marks of Sacra. Any modification, copying, displaying, distributing, transmitting, publishing, licensing, creating derivative works from, or selling any report is strictly prohibited. None of the material, nor its content, nor any copy of it, may be altered in any way, transmitted to, copied or distributed to any other party, without the prior express written permission of Sacra. Any unauthorized duplication, redistribution or disclosure of this report will result in prosecution.